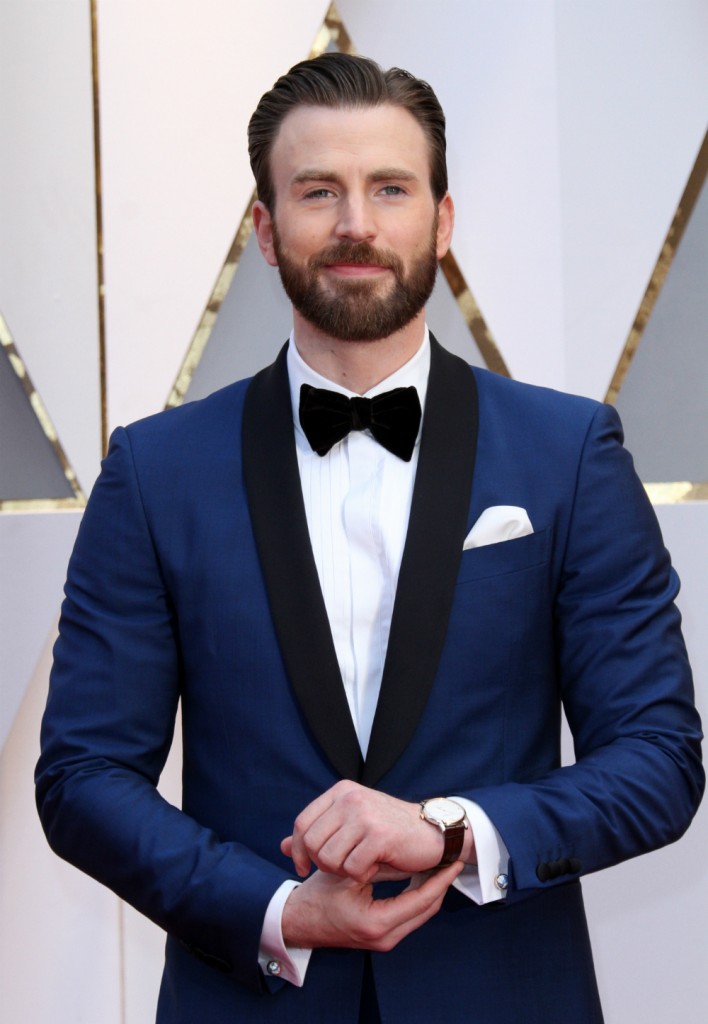 Chris Evans is finishing up filming his spy drama, The Red Sea Diving Resort, in South Africa. It's been pretty rough for him. With all of the garbage coming out of his home country, the US, Chris has been apoplectic on Twitter. But Chris has issues beyond the sh-tshow that is the American president – the biggest one is that the love of his life is back in the States. Chris is jonesing for him so badly, he's begun a countdown. I am, of course, speaking of his pup Dodger. Chris adopted Dodger in Atlanta while filming Gifted. We first met Dodger (I did, at least) during Chris' 22 Push Up Challenge last August. Dodger did everything in his power to interrupt Chris' video, which is clearly getting in the way of his plans to play with Chris. Who won? We all did:
Thank you to all the men and women who serve this country #22PushupChallenge @Renner4Real @AnthonyMackie pic.twitter.com/BbA5j67uaM

— Chris Evans (@ChrisEvans) August 15, 2016
Since Chris has been away, he's been sending love notes to Dodger through Twitter. As I imagine Grandma Evans is babysitting, I'll bet she shows Dodger each one. A few weeks ago he posted this (yes, I included these in another post but they are worth a repost):
Really missing this guy right now. pic.twitter.com/fWNviX6CrH

— Chris Evans (@ChrisEvans) July 8, 2017
Like many do when caught up in the swell of love, Chris didn't consider how his message came across. This one led to a collective gasp – mostly because we all thought Dodger had gone on to the big Dog Park in the Sky:
To be clear, he's alive and well, just thousands of miles away for the next couple months.

— Chris Evans (@ChrisEvans) July 8, 2017
Phew. It really got to some of us:
Fuck dude I was like crying.

— Seth Rogen (@Sethrogen) July 8, 2017
Now that we know the situation, Chris is openly pining to be reunited with Dodger. First he posted a few throwbacks to better days, when he and Dogder were together:
'Excuse me, are u busy? Could I interest u in chasing squirrels with me outside? Or perhaps u could toss the frisbee? I have no plans today' pic.twitter.com/zj4AOfnFHJ

— Chris Evans (@ChrisEvans) July 15, 2017
No plans? Dodger has a laptop right in front of him, clearly he was supposed to be working on his website that day.
So where are we now? Chris has entered Countdown To Dodger and God bless him, he's bringing us all along for the ride with all of us:
One month away… pic.twitter.com/SOoFROHE3R

— Chris Evans (@ChrisEvans) August 1, 2017
As of today, we are still 15 days away (this tweet was posted on Tuesday). I don't know if any of us aren't going to make it:
17 more days pic.twitter.com/0ExRT392li

— Chris Evans (@ChrisEvans) August 15, 2017
I just imagine Chris coming back to his room after a long day of filming, cracking open a beer, pulling out his phone and spending the rest of his evening on the couch swiping through photos of Dodger. In my mind, Lionel Ritchie is playing softly in the background but Chris would probably go for his local boys. It's probably Boston's More Than a Feeling.
My guess is we will get another Dodger pic next week, about the 10-days-to-go timeframe. Then one somewhere in the 1-3 day mark. Following that, we should see a reunion video. Chris, if you are listening, my last bit of sanity is relying on you posting a Dodger reunion video. The anticipation of that is my tether to some semblance of hope so no pressure, but give me a g-d reunion video – please. And let's pray for a steady stream of "look what Dodger is doing today" posts throughout September. I follow Chris on Twitter. I very much appreciate his political commentary and the information he shares. His Dodger pics are icing on the cake. #onedodgertosaveusall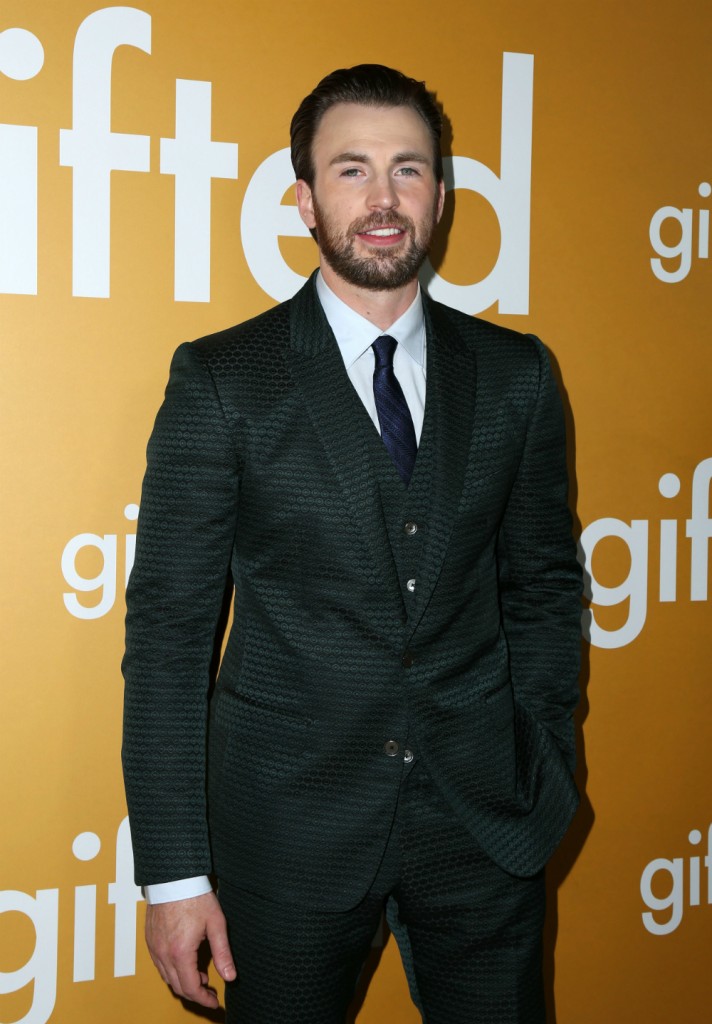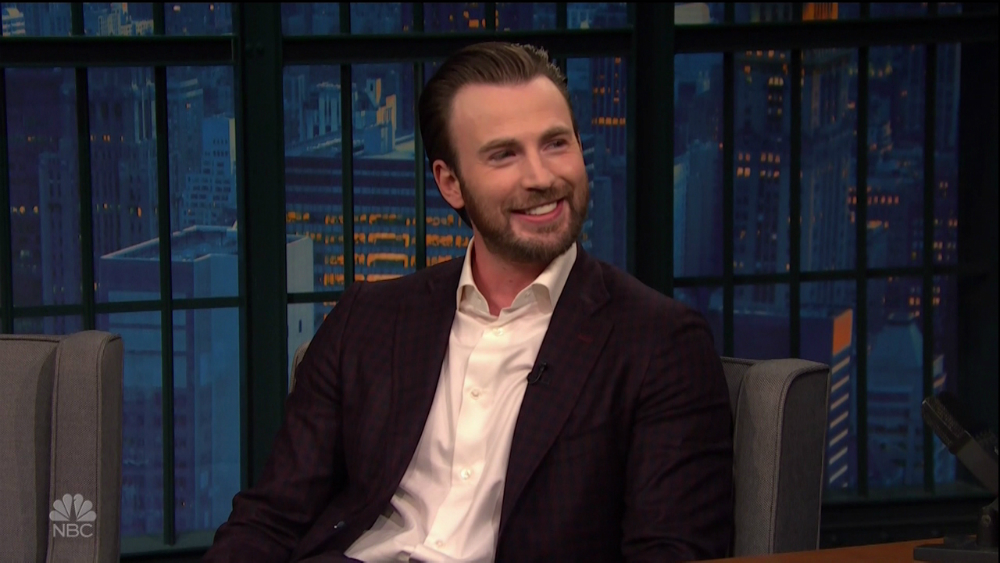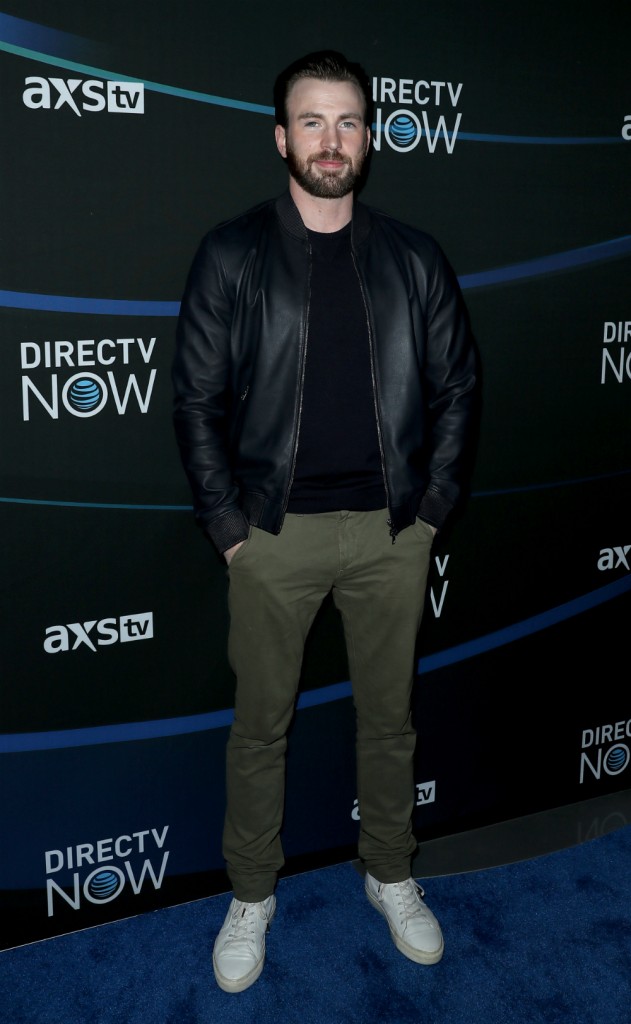 Photo credit: Instagram, WENN Photos and Getty Images