I'm a big fan of the CW's Crazy Ex-Girlfriend and I adore star Rachel Bloom. Her YouTube channel, racheldoesstuff, is a treasure trove of comedy. Watch my favorite musical number from Crazy Ex-Girlfriend, which has become a Friday night favorite at Chez Corey, "Sexy Getting Ready Song". You're welcome.
The 30-year-old actress and comedienne recently chatted with financial website Wealthsimple as part of its "Money Diaries" feature. She spoke candidly about her upbringing and her financial situation – which isn't as enviable as you might think. Oh, don't get me wrong, girlfriend is getting paid far more than I am, but I'm a lowly copywriter at an insurance company and a gossip blog, not the star and writer for a hit comedy series.
In the article, Rachel admitted she "grew up very comfortably" in Southern California as part of an "objectively upper middle class" family. As a student at NYU, she didn't have the burden of student loans, acknowledging that "when people are like, 'Oh, you've worked so hard!' I'm like, 'Well, sure, but I also got to go to theater school with no student loans.'" Rachel did have to provide for her own housing costs, so she worked soliciting donations for her school over the phone while attending school. Rachel confessed that she didn't "fit in as a theater major" and discovered her comedic talents by hooking up with a sketch comedy group called HammerkatzNYU. She recalled, "I instantly saw I fit in there, and I gradually fell more and more in love with people in comedy and the idea of being a comedian."
She ended up moving to LA and, like most wannabe stars today, she went the YouTube route, spending $3,000 ("the bulk of my savings") to make her first video, for a self-penned song entitled "F–k Me Ray Bradbury" in 2010. The video went viral, achieving over 4 million hits, but Rachel said she wasn't out to make a buck. As she put it, "I made it because I wanted to be my own one-person sketch group." The video "paid for itself back thirtyfold", landing Rachel her first writing gig on a Fox animated show called Allen Gregory with a starting salary of $3,500 a week.
Of course, Rachel didn't get to keep all of that dough, having to shell out "10% to a manager, 10% to an agent, and 5% to an entertainment lawyer." She later went on to write for Seth Green's Adult Swim animated series Robot Chicken and created a pilot for a show called Psycho Ex-Girlfriend, which she pitched to Showtime. Although the cable network declined to pick up the show, the CW did, and added the re-titled Crazy Ex-Girlfriend to its 2015 line-up. Rachel admits, "CW kind of came out of left field. We never really imagined Crazy Ex-Girlfriend on a network. It was kind of a dirty show. But we said, 'Let's send it to them and see what they think.' And they loved it and ordered it to series a month later."
As for her current financial situation, Rachel says she makes about $50,000 or $60,000 for acting in an episode before paying her people (including a publicist) and her taxes. While she's working, she eats for free (yay, craft services!) and says she finds little time to shop. She did indulge in a vacation to French Polynesia with hubby Dan Gregor (who was a writer on How I Met Your Mother), which she said was "really special."
More vacations and splurges may be on the way, as Rachel recently signed a book deal. She described the upcoming tome as "a mix of essays and short stories. It's definitely not a memoir." She revealed that she was "in shock" from the advance she received from her publisher.
One thing about Rachel that surprised me was that, even though the studio and network take care of her hair and makeup for special events, she's pretty much on the hook for many gigs, at a cost of around $800 a pop. And, as for clothes:
What also has become apparent when I have to get clothes for these events is that I have a normal body. A lot of fashion houses are reluctant to lend clothes that aren't in the sample sizes of 0 and 2, so it's getting harder and harder for me to find clothes without buying them. That's the whole problem with the fashion industry: My body size is literally normal and healthy, but when you put me next to a model, I look obese.
Rachel goes on to say that when she has to buy a red carpet dress, they usually run between $500 to $3000 – and they are pretty much a one-time deal, as Rachel noted, "you want to wear a different outfit for every event because it's a whole red carpet thing. It's a lot of dresses. I guess it's all part of the job. I guess if everything changes, I can always resell them."

Spoilers for last season of Crazy Ex Girlfriend
The whole article is a very interesting read and it makes me love Rachel even more for her candor and (of course) humor. It also makes me excited for the return of Crazy Ex-Girlfriend, which kicks off its third season on Friday, October 13. At the Television Critics Association earlier this month, Rachel provided a few hints about the direction of new season. Since her character was left at the altar at the end of last season, Rachel told the critics that her character, Rebecca, is "heading into the season saying 'I am a strong sexy woman scorned.'" She added "If you thought this show was going to be funny Fatal Attraction, that's what we are going into the season as." But don't worry, the show's still going to be as funny as it has been, with Rachel musing, "If Rebecca tried to boil a bunny, she would take the bunny and be like, 'Oh, it's so cute!' And then a month later, she'd have, like, fifty bunnies."
The show is going to keep its musical elements intact for season three as well, even bringing in crooner Josh Groban for season 3 as "a mysterious and helpful stranger who will sing in the show." Rachel posted the news to Instagram, sharing that "@joshgroban is gonna be on #crazyexgirlfriend but it's a secret so don't tell anyone." Your secret's safe with me, Rachel.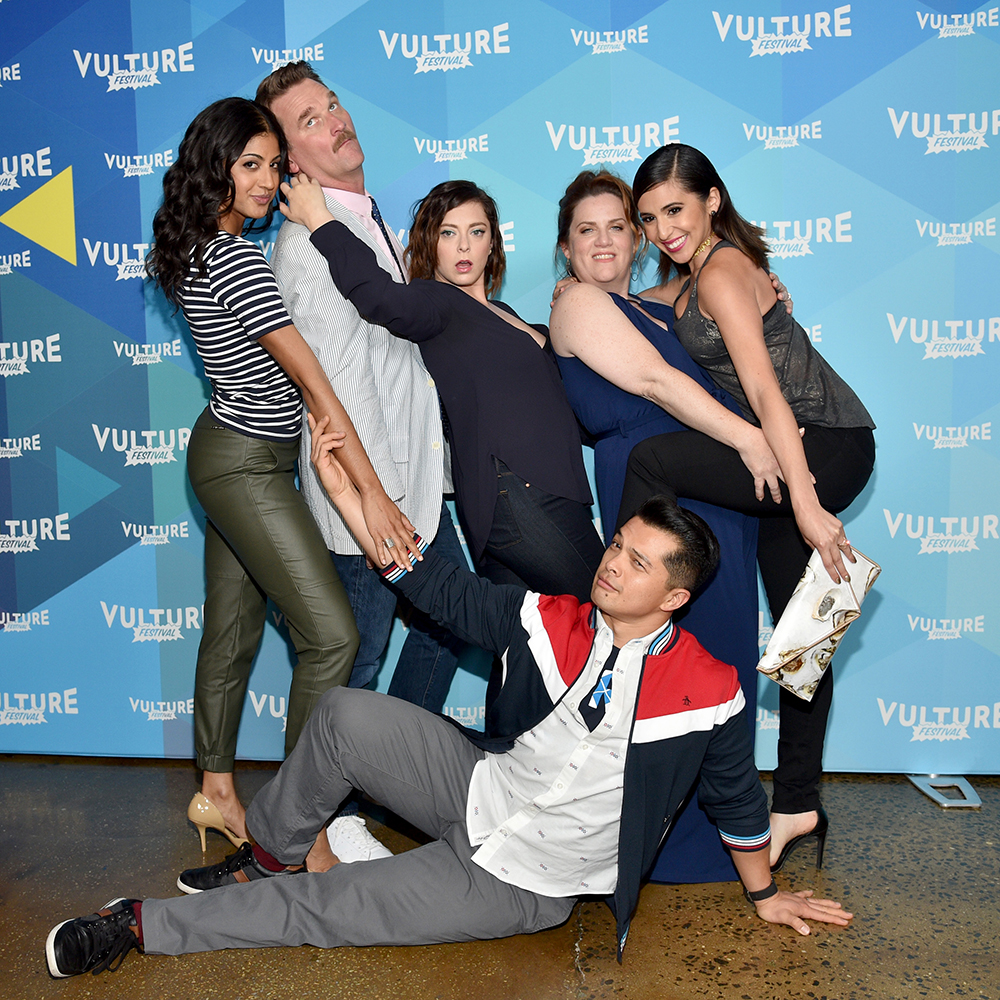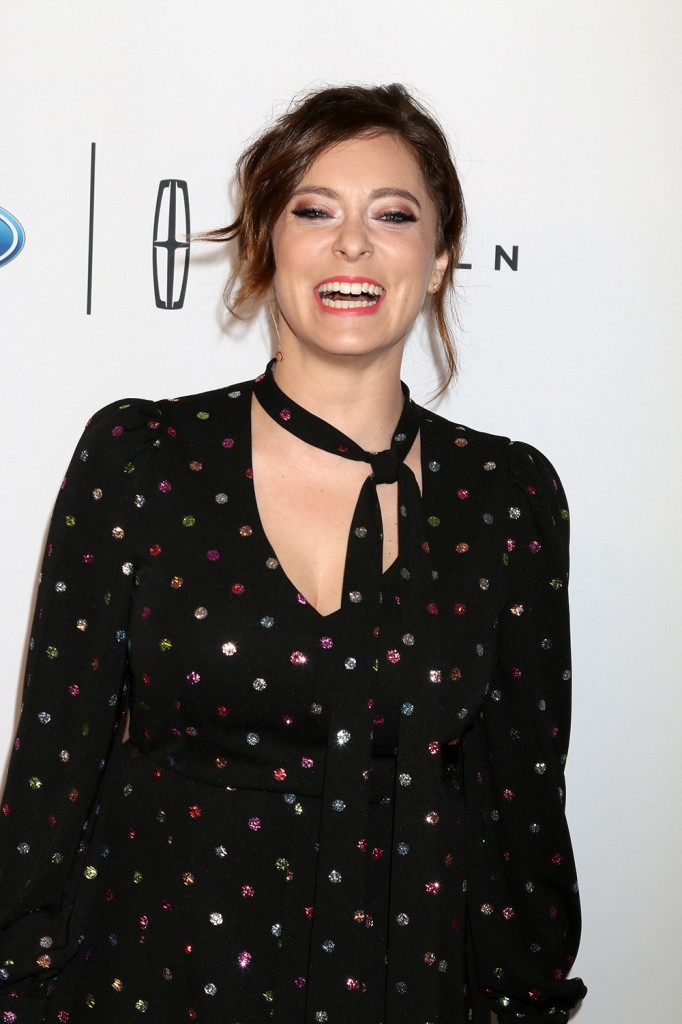 Photos: WENN.com