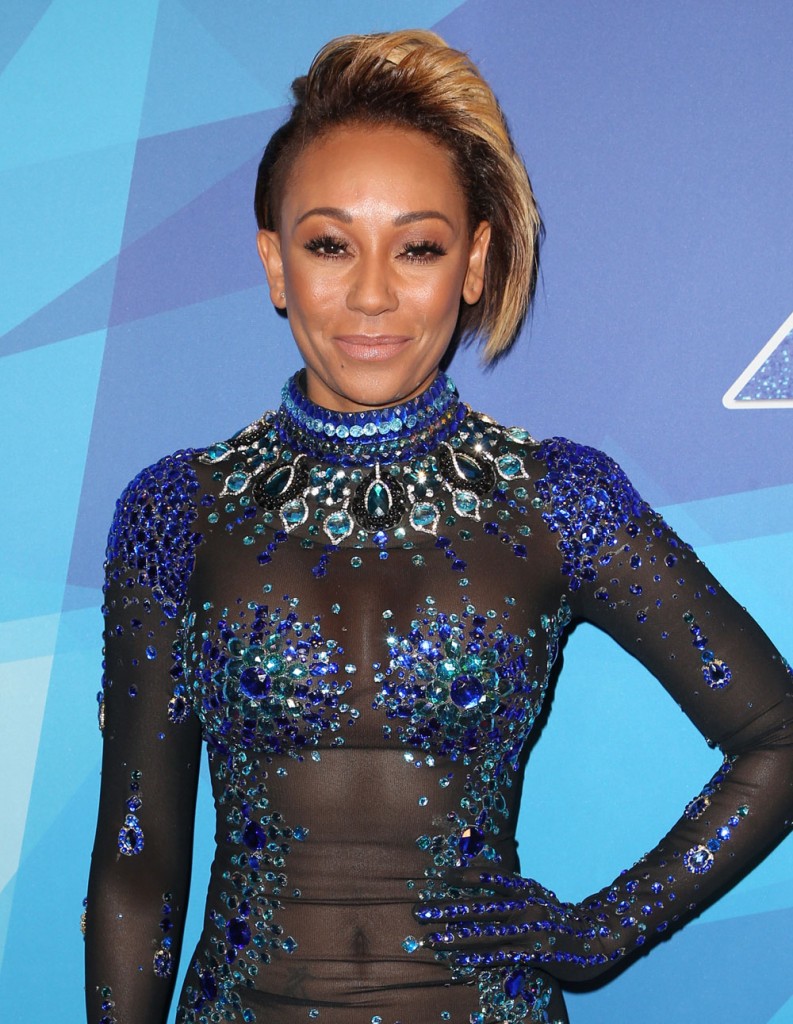 Whenever I write about haircuts or a change of a celebrity hair color I ask if it suits them, because it might look super cute on someone else and haircuts and typical hair colors aren't inherently good or bad (unless they're tiny bangs, almost no one can pull those off). Do you know who looks/looked awesome with a short asymmetrical haircut that's shaved on one side? Evan Rachel Wood. Also Sarah Paulson. Mel B does not.
At one point I discussed this haircut with my hairdresser and he smartly talked me out of it. I doubt I could pull this off properly. I feel like I would end up looking like Mel, who debuted a half orange-blonde half brown asymmetric cut at the premiere of America's Got Talent season 12. She tried to distract us from her new hair by wearing a bedazzled see-through bodysuit. The back of this thing is something else and has a line of sequins running along her spine as well as a cluster of sequins half concealing her butt cheeks. Mel's body is banging but that doesn't mean that she or anyone else can get away with this! While most haircuts aren't inherently good or bad, fashion can be.
You get these type of drastic cut and color changes when you're going through something like a breakup or in Mel's case a breakup and some tricky court cases to go along with that. That's why you need a good hairdresser whom you trust and who knows enough about you to talk you out of things. You don't need a sycophant stylist who does whatever you tell him or her. Then you end up looking like this. The good news is that Mel can fix this with a wig or extensions or whatever she needs because this is not good.
As you may have heard, Mel is being sued by her ex-nanny for claiming that the nanny colluded with her husband to conspire against her. I think they're both victims of her ex's triangulation, but the nanny, in a new court filing, claims to have had an intimate relationship primarily with Mel and to only have slept with Mel's husband, Stephen Belafonte, when Mel gave them both permission. Plus she claims it started happening when she was just 18 and that Mel filmed the encounters. Both things could be true. Stephen could have been playing the nanny against Mel and have been abusing Mel even if Mel and the nanny had an intimate relationship first. Stephen was likely lying his ass off to both Mel and then nanny in order to drive a wedge between them. He's an abuser, a manipulator and a piece of sh-t. That's what they do. Mel doesn't have to be a perfect person to also be a victim.
Mel gave some quotes to People about being a single mom now. She was asked for advice and she said "every parent is different. The number one rule is you show your kid lots of love and respect, and you treat your kid how you want them to treat other people." Her kids are a lot better off now that they're not not seeing their mom's husband emotionally and physically abusing her.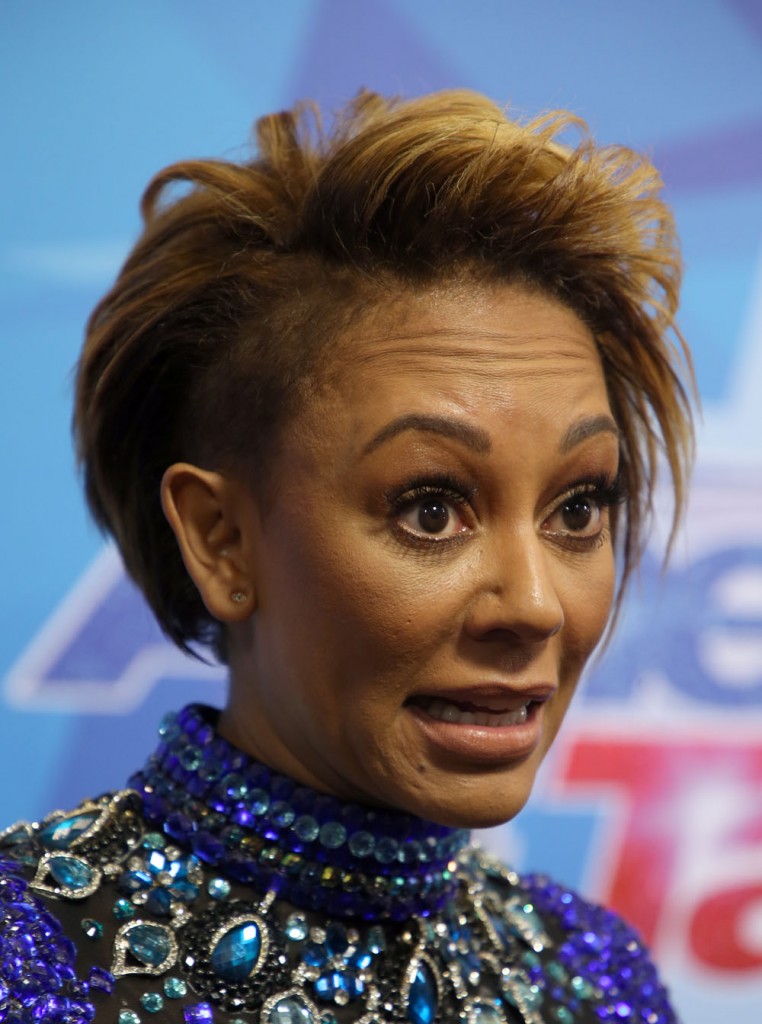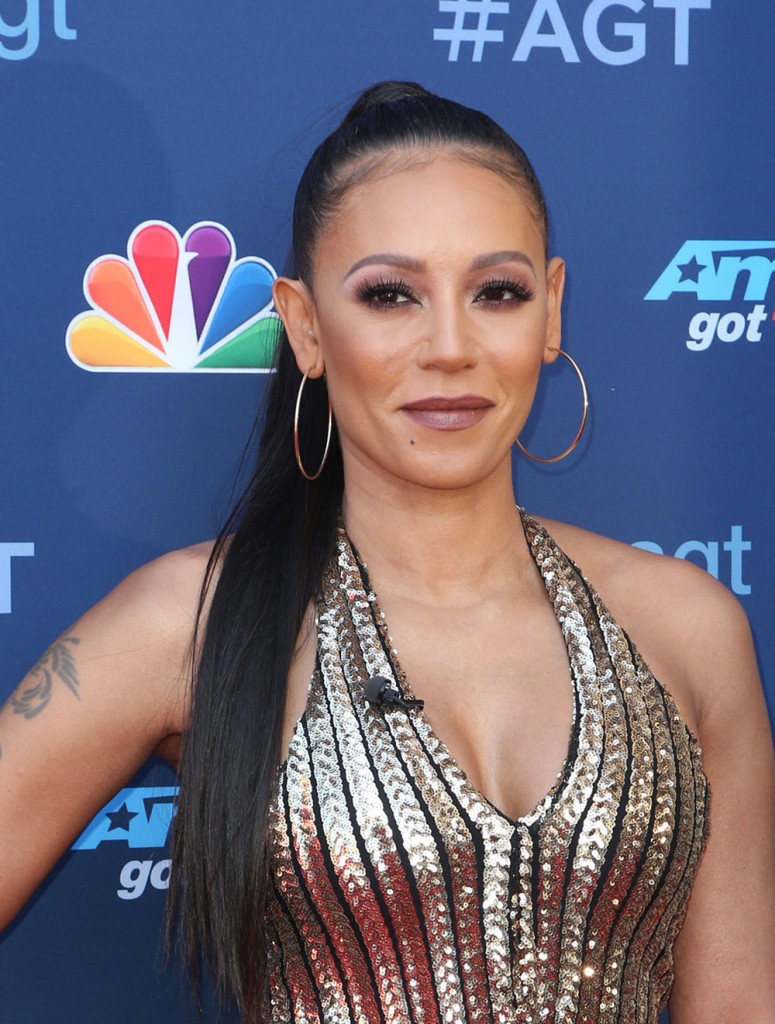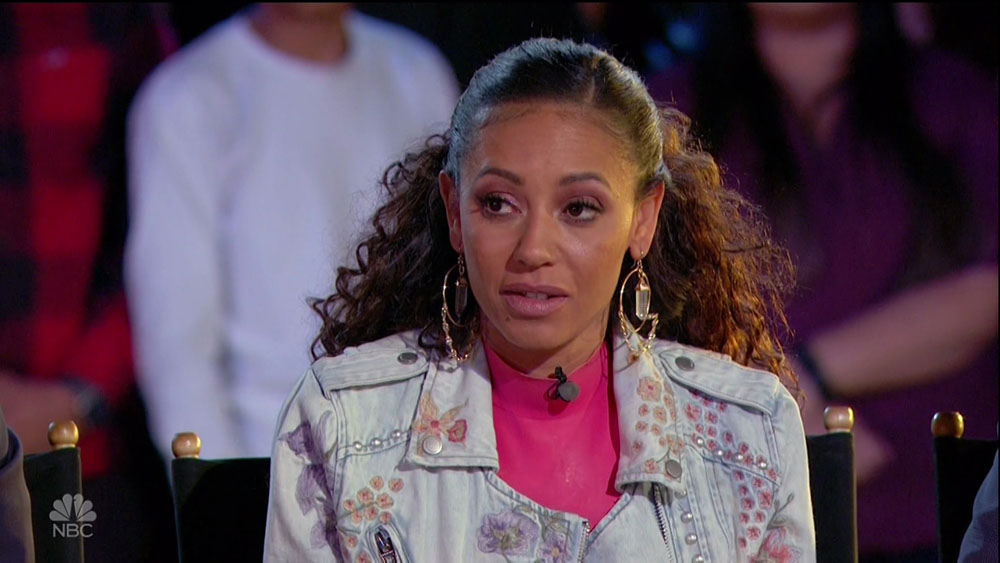 Photos credit: WENN.com