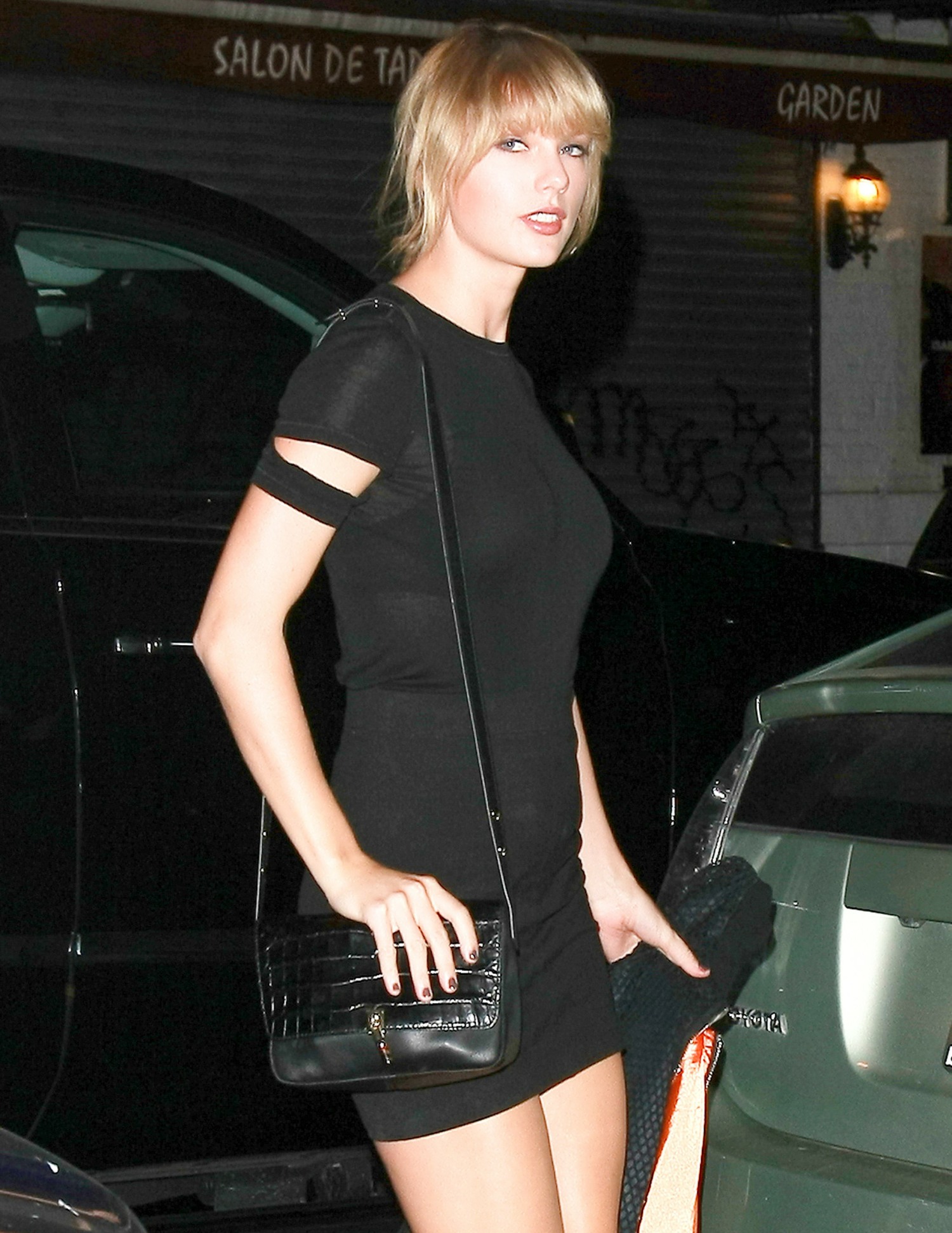 Mariska Hargitay has been the star of Law & Order: SVU for nearly two decades. She has been on the show since the beginning, part of the original cast in 1999. Playing Olivia Benson is a huge part of her resume as an actress, and the role bled into her real life too. Playing a compassionate detective who investigates rape and sexual assault meant that women would come up to her in real life and tell her their stories. So in 2004, she decided to start a foundation called Joyful Heart. Originally, the idea was that Joyful Heart would help survivors deal with trauma through providing therapy and therapeutic trips. Joyful Heart has expanded over the years, and now the foundation works as an advocate for victims, advocates for increased rape-kit testing at the local, state and federal level, and more. You can see Joyful Heart's site here.
Mariska is also friends with Taylor Swift. Swift, as we all know, is a huge SVU fan, to the point where she named one of her cats "Olivia Benson." So following Taylor's victory in court last week, Taylor has decided to make some significant donations to Joyful Heart.
Taylor Swift vowed to give donations to organizations helping survivors of sexual assault following her court victory Monday. And the 27-year-old singer made good on that promise, choosing friend and actress Mariska Hargitay's Joyful Heart Foundation to receive monetary aid to mark her victory in the groping trial.

"Taylor is aware of the Joyful Heart Foundation and follows our work," Maile M. Zambuto, CEO of the Joyful Heart Foundation, told the Huffington Post on Wednesday. "Her team got in touch with me and we talked a lot about her commitment, all along throughout this ordeal, to wanting to be of service to survivors."

Zambuto did not reveal the specific amount of money Swift will give to the foundation, but said that the donation was an "extremely generous financial investment in the movement to end sexual violence."

"I hope that Taylor's very public experience ― and her decision to speak out ― not only helps empower other victims to speak up and take action, but offers them solidarity," said Hargitay, who plays Detective Olivia Benson on the hit NBC show Law & Order SVU. "I'm honored by her dedication and commitment to these issues, and I'm deeply grateful for her support of the Joyful Heart Foundation."

In 2004, Hargitay founded the Joyful Heart Foundation, which has become a leading organization to help change societal responses to child abuse, domestic violence, and sexual assault while supporting survivors through the healing process.
This is what Taylor does best: draws attention to worthy charitable causes through the sheer force of her celebrity and the power of her giving. Yes, I criticize her a lot, but she's always been good about donating to charity and doing it in really smart ways. I know Taylor will follow through on this, and I hope her contributions to Joyful Heart are significant, because Joyful Heart does amazing work.
Photos courtesy of Backgrid and Getty.