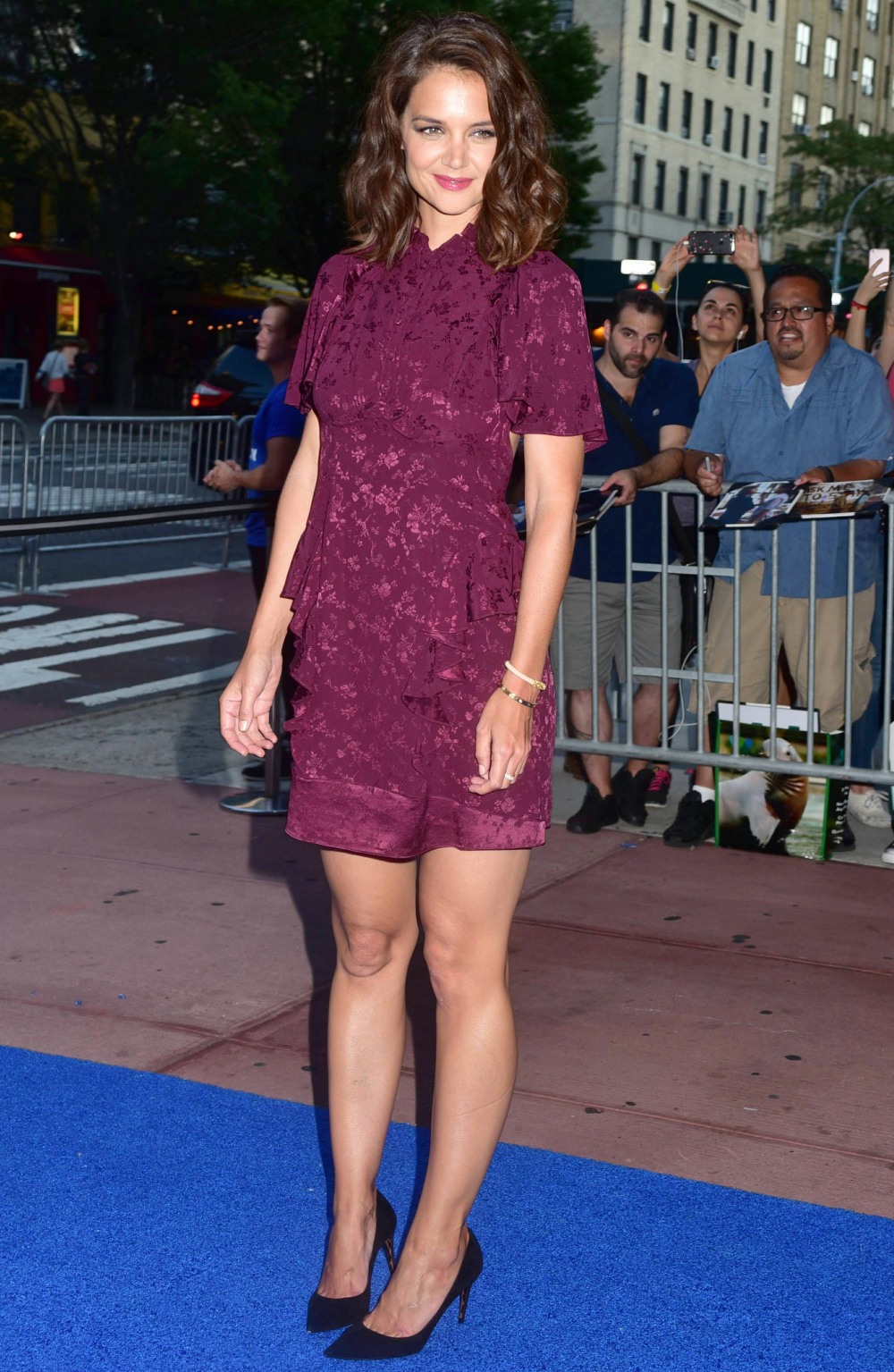 Here are some photos of Katie Holmes at the premiere event in NYC for The Tick. She's not in The Tick, but she apparently went to the premiere because she's friends with the star, Peter Serafinowicz. Her plum-colored dress is by Mayle and I have some thoughts. Some of the nice stuff: the color is beautiful and it suits her. Unpleasant thoughts: this dress looks like a repurposed sateen tablecloth. Like, Scarlett O'Hara made a dress from curtains and Katie Holmes made a dress from a tablecloth and a runner, complete with an apron-like "peplum" feature. The sleeves are horrid too. This is such a mess, Katie!
Meanwhile, did you know that Suri Cruise will soon be 12 years old? We are living in a world where Suri Cruise is a tween. And Katie Holmes is fine with these difficult years – she knows she's never going to be a "cool mom."
Katie Holmes is a regular mom — not a "cool mom." The 38-year-old Dawson's Creek alum paid a visit to Today on Wednesday, where she opened up about her preteen daughter Suri — and the fear some parents have of their kids pulling away once they become teenagers.

"You know, she is 11½ and she's a great girl and she's doing so well," Holmes told Today anchor Matt Lauer when asked if she was worried about there being a time "when Mom stops being cool."

"I'm enjoying this time — I'm not so worried yet about the teenage years," she added. "I never was cool. So I've got nothing to lose. I'm totally ready for this."
I don't really have an opinion on Cool Moms versus Uncool Moms in those difficult tween to teen years. I had a somewhat Uncool Mom but my friends loved her, and at the time, I wished I had one of those Cool Moms who let their kids run wild. My opinion, looking back on it now, is that most kids have a difficult time at that age and there is no one perfect way to parent a tween or teen. It's always going to be a mess.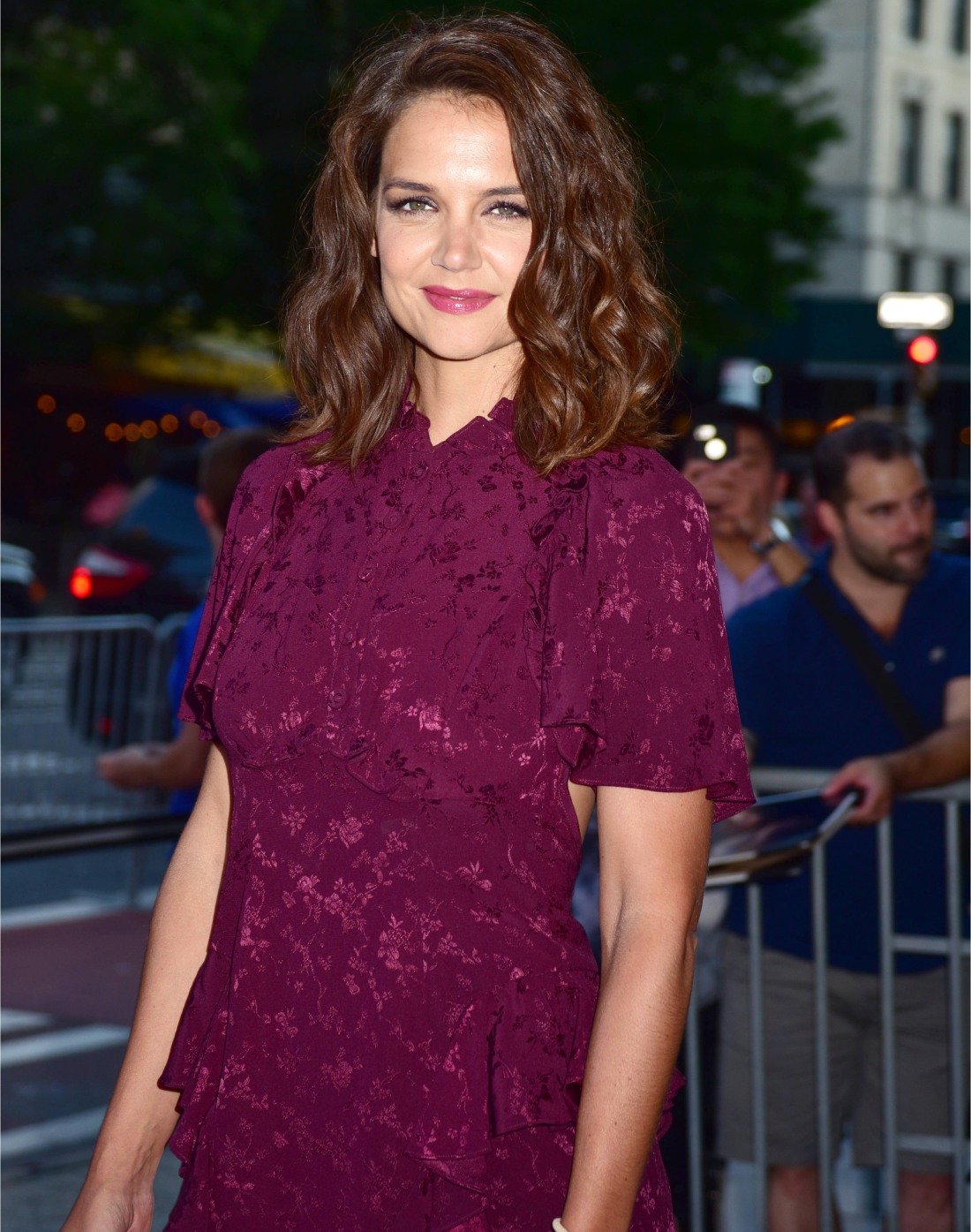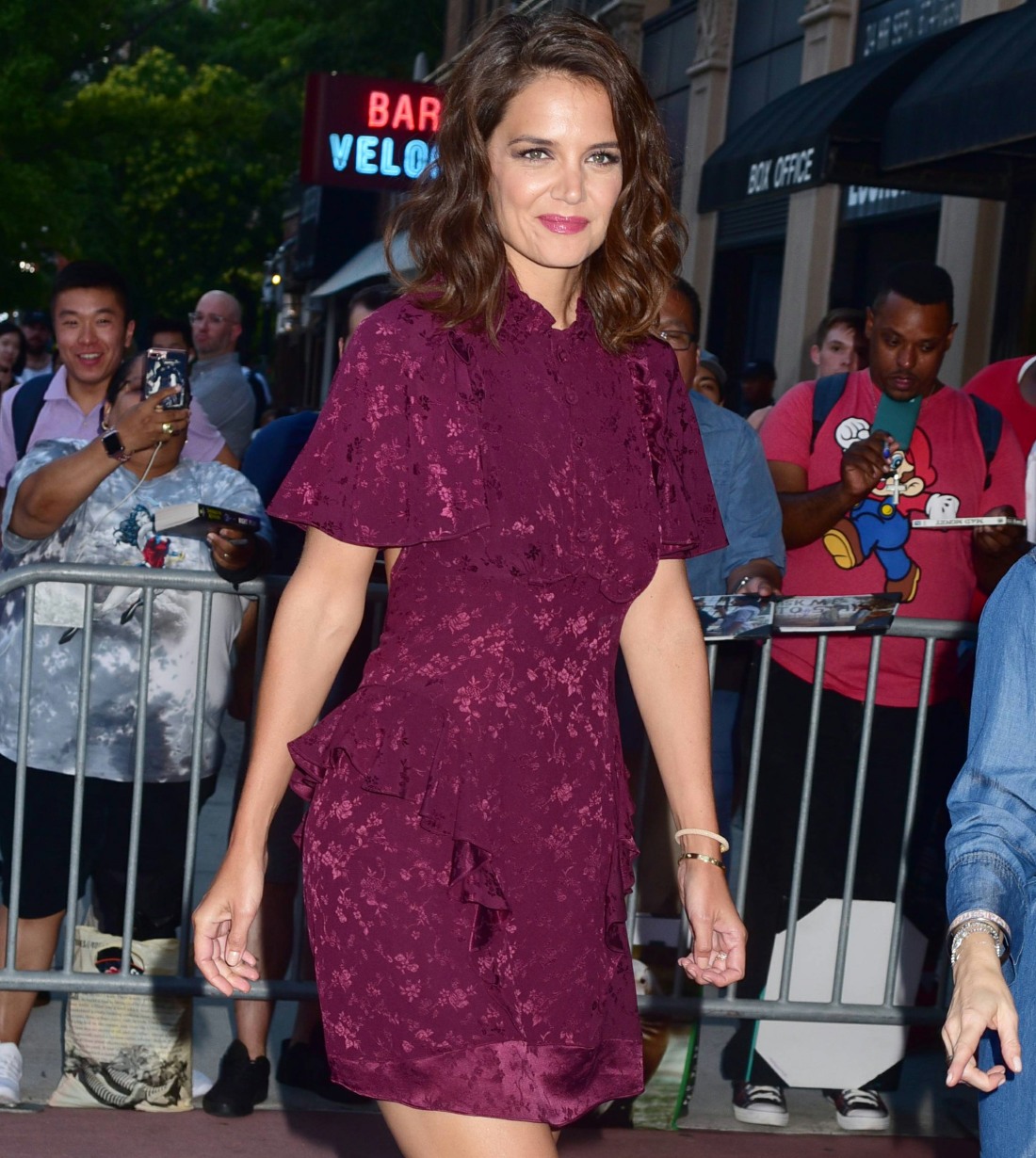 Photos courtesy of WENN.