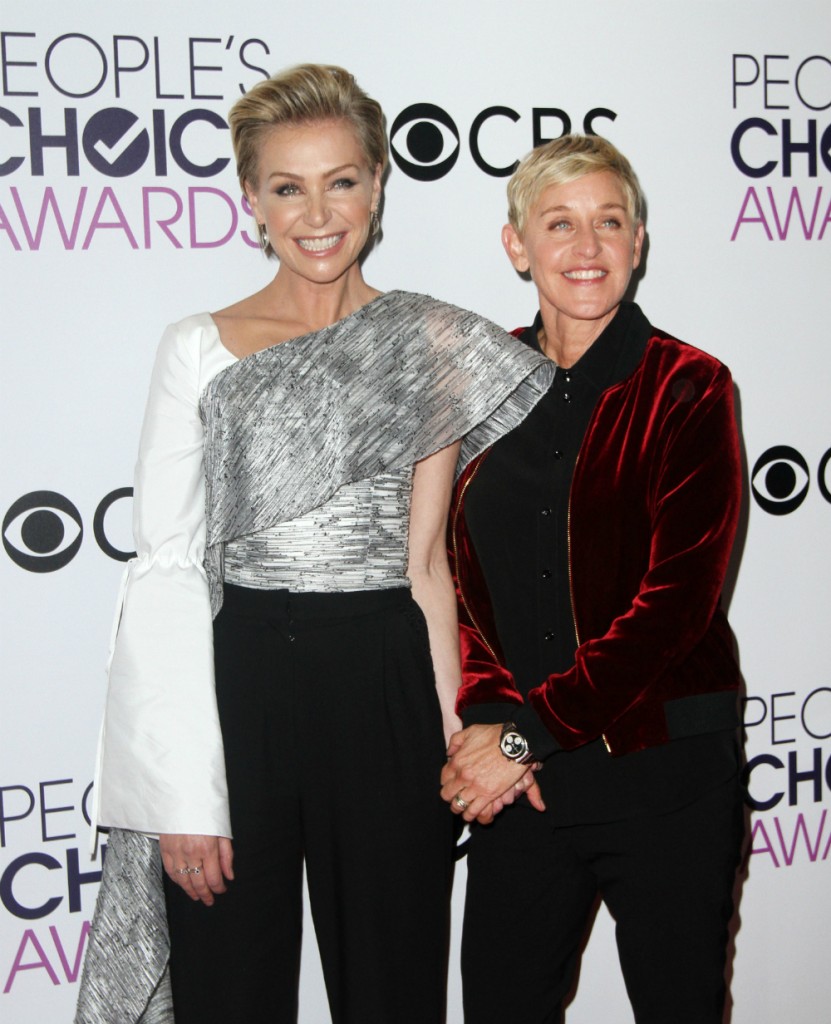 Wednesday was Ellen DeGeneres and Portia de Rossi's ninth wedding anniversary. For those wondering what to get them, traditional is china or pottery and modern is leather. Maybe a nice tea cup wrapped in a motorcycle jacket? The couple has been together for 13 years total and despite some whisperings in the tabloids, are seen as one of the more solid unions in Hollywood. Whereas I don't love everything Ellen does, I do adore her and Portia together. To commemorate the occasion, they posted some lovely tributes to each other on Instagram:
As you know, I was born without the romantic gene, so I would post something similar to Portia's. But Ellen's comment is beautiful. Plus, I've always loved their wedding photos. I can never decide which outfit I liked more.
Both posts' comments were flooded with good cheer. Singer Joshua Radin, who performed at their wedding, gave them a shout out on his Instagram:
Portia and Ellen's marriage is significant not only for lasting but remember that the legality of their union was called into question when the absurd Proposition 8 that banned gay marriage passed in California. Fortunately, the California Supreme Court ruled that they were still legally married as their wedding took place prior to November 2008. Although California eventually overturned Prop 8, could you imagine waiting to hear from the State Supreme Court if you 'get' to stay married? It still fills me with embarrassment and I actively campaigned against Prop 8.
Alas, love won out and they seem to be thriving as a couple. I enjoy seeing Ellen so happy since she went through so much to get there. She covers the latest issue of Good Housekeeping and in it, she opens up about the depths of her depression after she came out:
"The bullying I endured [in Hollywood] after I came out made up for the lack of it during my childhood," she says. Her sitcom was canceled, and opportunities vanished. "I moved out of L.A., went into a severe depression, started seeing a therapist and had to go on antidepressants for the first time in my life," she says. "It was scary and lonely. All I'd known for 30 years was work, and all of a sudden I had nothing. Plus, I was mad. It didn't feel fair — I was the same person everyone had always known."

Holding on to grudges will do you no good, so let them go. Ellen, for example, is now one of the most powerful women in Hollywood, and if vengefulness were in her nature, she could certainly find ways to punish those who turned their backs on her when she was at her most vulnerable. But she's long since moved on. "I definitely remember who those people were, but I've forgiven them," she says.

"I understand it. I wish it was different. Show business is a business, and what I did was controversial at the time. There were sitcoms before and after mine showing people making out and having sex, and yet my show suddenly got an 'Adult Content' warning. Nobody told me that was going to happen. I couldn't believe it the first time I saw it. It was so insulting! Now, though, when I see those people at functions, there's definitely an unspoken 'I made a mistake' on their part and also an unspoken 'I accept your apology' on mine."
It is hard to believe, in 2017, how horrible life became for Ellen for being honest about herself. That's why her comeback was particularly sweet to watch. And I kind of love that the writer casually throws it out there that Ellen could crush everyone who turned their backs on her. When Good Housekeeping goes Goodfellas. Ellen remembers everyone one of them too, she just forgiving. For now.
Congratulations Ellen and Portia. May you have many more years of laughter and love.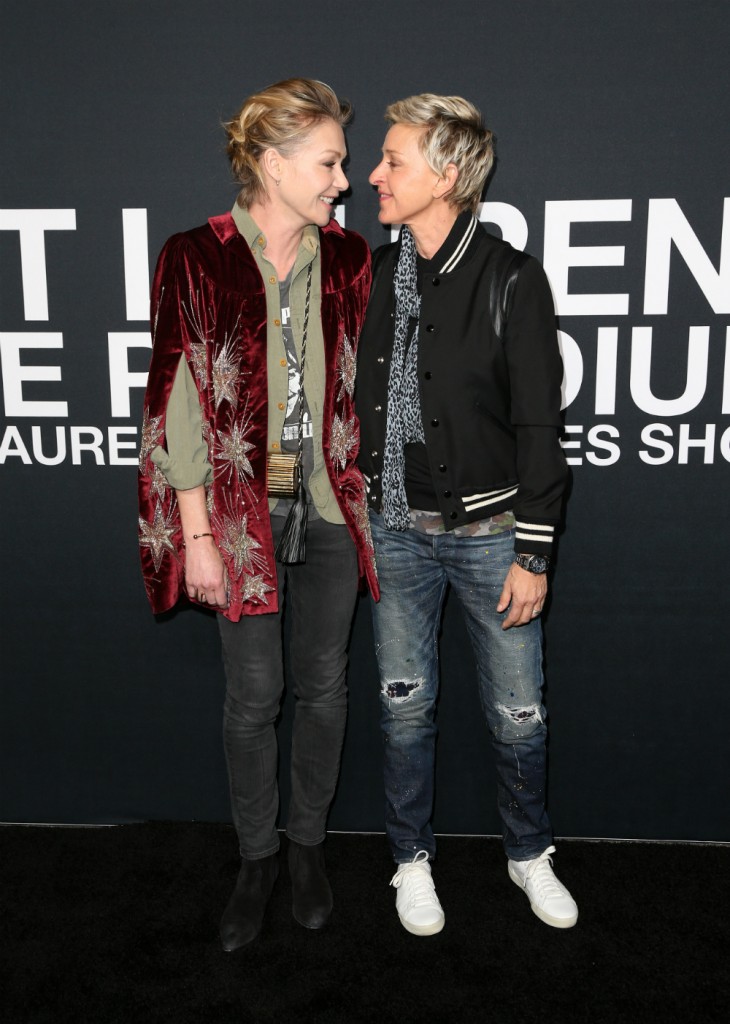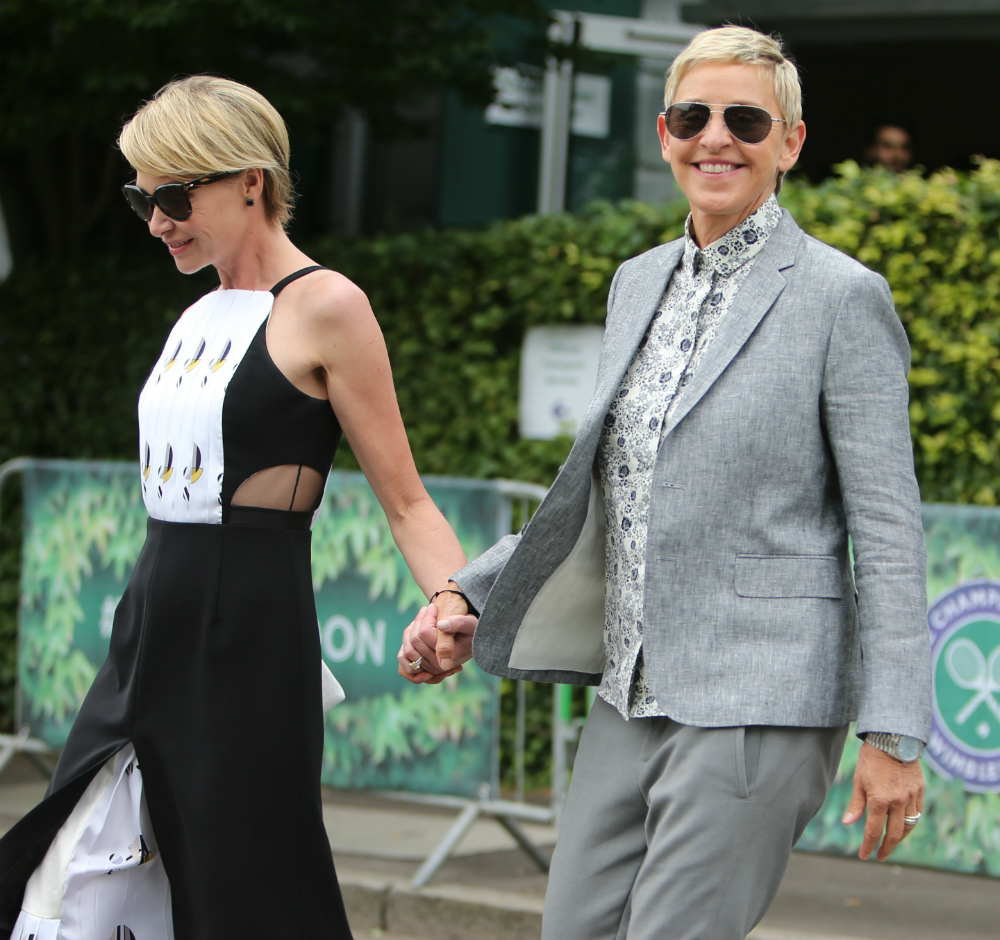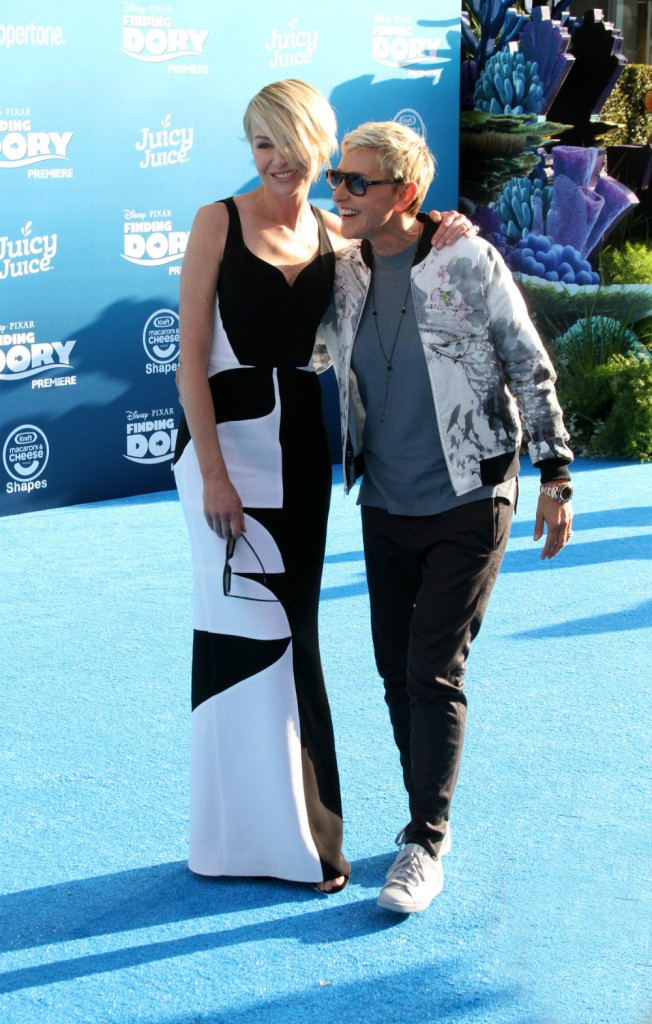 Photo credit: Instagram, Getty Images WENN Photos