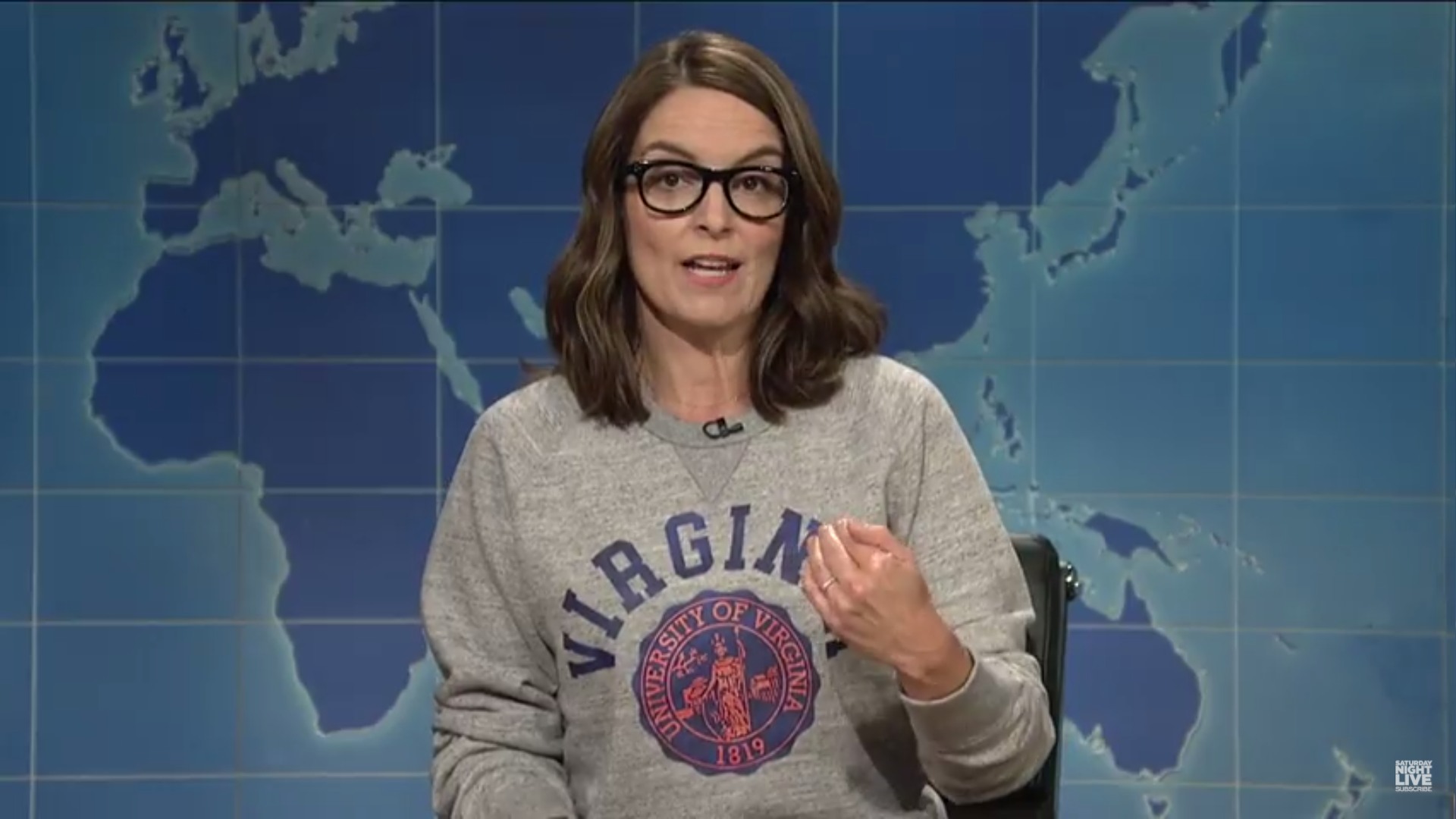 Lorne Michaels realized that Saturday Night Live's absence was really, really being felt during the summer hiatus, so NBC organized these late-summer "Thursday Night Live" specials, which are just extended Weekend Update specials, basically. Last week's Weekend Update featured Bill Hader doing the Mooch, which was great, even though the Mooch had already been gone for a while. This week's special involved guest appearances from Jimmy Fallon, Seth Meyers and yes, Tina Fey. Here's the opening:
Here's Jimmy Fallon doing George Washington and Seth Meyers doing Thomas Jefferson.
This was sort of meh, although I do love Seth Meyers.
Here's the Tina Fey segment. Tina went to UVA, in Charlottesville, and so she had some thoughts about neo-Nazis and a new movement she calls "sheetcaking."
"Who drove the car into the crowd, Hillary's Emails?" I thought Tina was actually pretty great, and this is from someone who thinks Tina has come across as white-privilege-y when she's done political humor in the past. But Tina, in my opinion, can reach that certain demographic of middle class and upper middle class white women, half of whom voted for Donald Trump. What I'm saying is that when white women stop supporting Donald Trump completely, then maybe we'll get somewhere. And maybe Tina can be a part of that. As for her idea about staying home and letting the neo-Nazis shout into the air… I think that just comes from a place of not wanting to see anyone else hurt. Of course it won't happen. There will probably be lots of white-supremacist-driven protests this weekend, and there will be counter-protests everywhere too. Stay safe, peeps.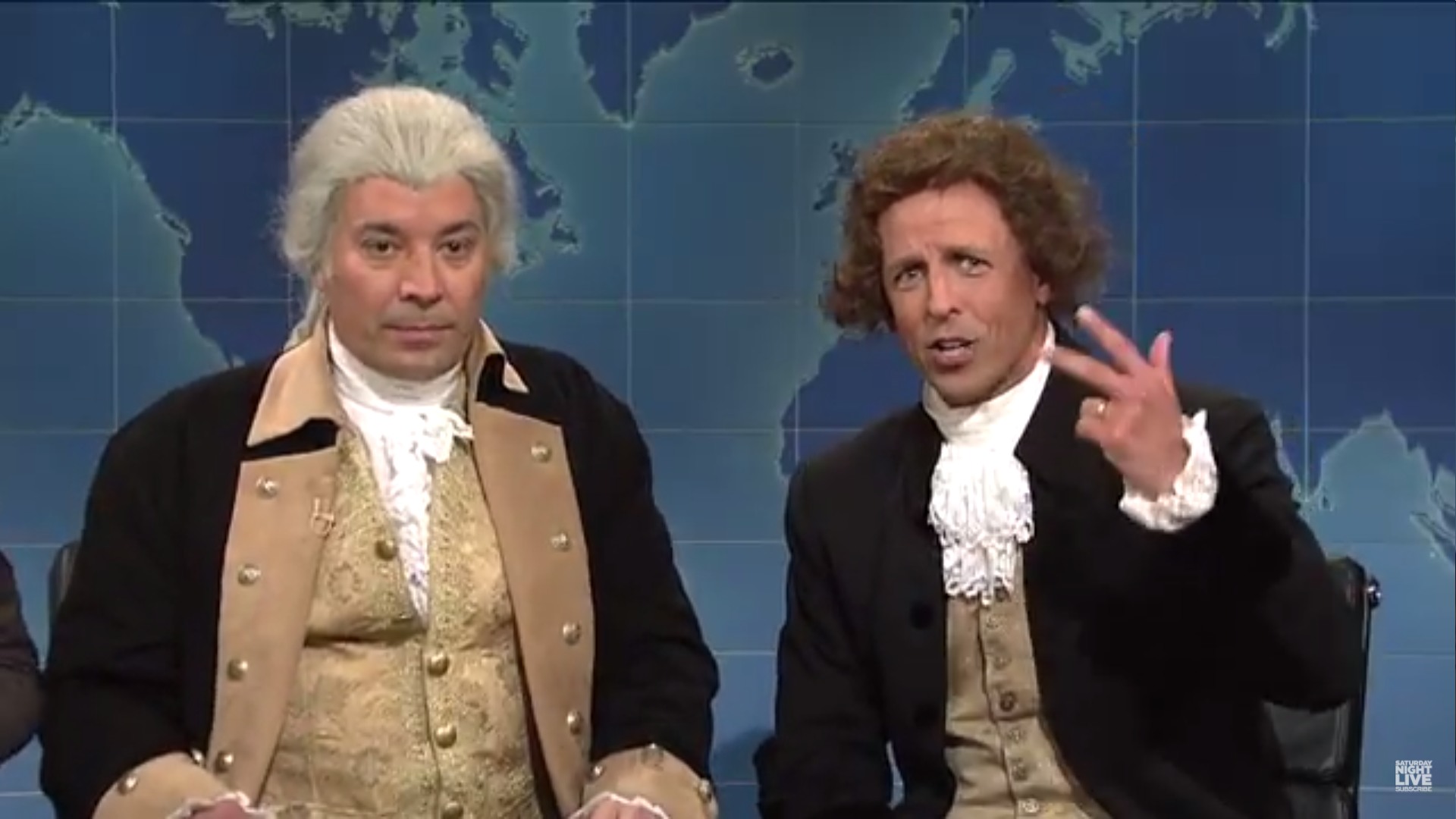 Screencaps courtesy of SNL.