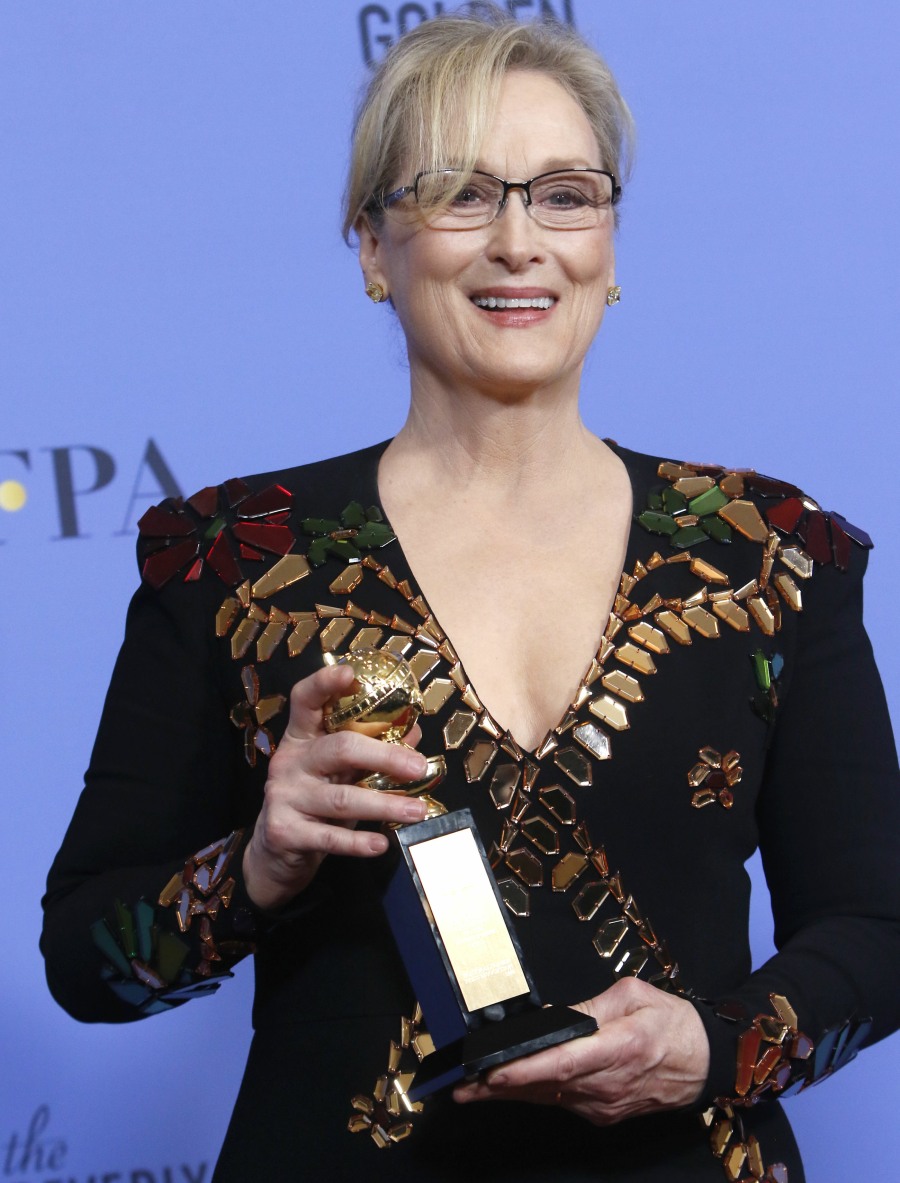 Meryl Streep was close friends with the late Carrie Fisher. Meryl starred in the "Carrie role" in the film adaptation of Carrie's wonderful faux-memoir, Postcards from the Edge. They knew each other for decades and Meryl attended Carrie's joint funeral with Debbie Reynolds. Meryl even spoke and sang at the funeral. And it seems like that was where Meryl said her goodbyes to her friend, and she doesn't want to continue mourning for Carrie in a public display at an awards show. This is according to Star Magazine – they claim the producers of the Emmys asked Meryl to do a special tribute to Carrie and Meryl has refused:
Meryl Streep is wishing the Emmys committee would let her rest in peace instead of badgering her to help with a tribute to Carrie Fisher.

"Meryl was asked to make a speech, but she doesn't want to go through the hassle of finding a dress, writing something and doing interviews for hours," revealed a friend close to Streep. "In fact, Meryl's annoyed they asked her – she feels like she's done enough."

Streep honored Carrie Fisher at the joint funeral when she sang "Happy Days Are Here Again" with Billie Lourd, Carrie's daughter. "Meryl had so much respect for Carrie, but privately she thinks all the memorials for her are going a little far."
[From Star Magazine, print edition]
I mean… I guess Star is trying to make Meryl sound like an a–hole, but I really believe that Carrie and Meryl were friends. Would you want to go on an awards show and have to "perform" your grief for your late friend in front of an audience of millions? Plus, Meryl literally has to attend about a dozen of these awards shows every single year, because she cannot even fart on camera without that fart being declared the fart of the year, and a special Fart Oscar being made up especially for Meryl. Meryl's 68 years old. Let her watch the Emmys from home in Connecticut.
Photos courtesy of Getty and WENN.