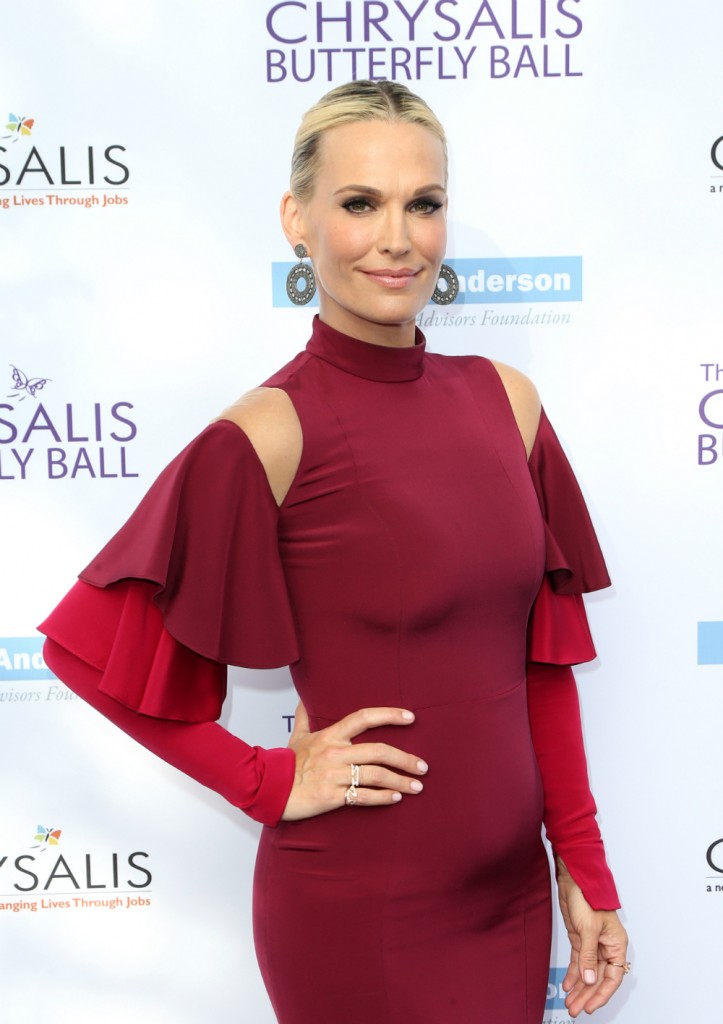 Molly Sims has switched her focus from model/actress to lifestyle blogger. Although it seems this is what every actress does at a certain age, Molly has done so rather successfully. She has both her website and her YouTube channel. For the most part, she posts workable ideas. There are a few party suggestions that require a planner and a hefty bank account but there's plenty someone like me can do. I also appreciate that Molly posts missteps and 'fails'. Even if my disaster pile is 10x larger than hers, it just makes me feel better knowing supermodels can't make fruit leather either.
Something else Molly is good about is bringing up issues that aren't always discussed. Her latest subject she opens for discussion is infertility and how we need to stop treating it as taboo. She spoke about the subject at a MitoQ Launch in New York last week.
Women who have experienced fertility struggles know that the subject is not always easy to talk about — but model and actress Molly Sims is ready to break the silence. The mother-of-three sat down with Closer Weekly at the MitoQ Launch at Catch NYC on Wednesday, where she explained what made her want to take her personal experience public.

"I think now it's much more open, but I think it's open because people are talking about it. It's not an easy path, and I think a lot of it's hidden, and there are a lot of things out there. As much as 'it takes a village' when you have children, I think now 'it takes a village' to have a child," Molly explained.

She then added, "I just think it's really important to be there for women. I researched a lot, I worked with really good doctors, I learned a lot — and I wanted to share that information and I don't want it to be some dirty little secret."

Molly married Scott Stuber in 2011 and together they have three children — five-year-old son, Brooks, two-year-old daughter, Scarlett, and seven-month-old son, Grey. Before tying the knot, the Las Vegas alum froze her eggs and before conceiving naturally, she tried IVF two times.

"Honestly I got pregnant on my honeymoon! I think because we had froze, and because I had in the back of my mind a safety blanket — a safety net — I got pregnant," she previously shared in a video for her YouTube channel, later adding, "We tried IVF twice with Scarlett. I was just about to do another round, and there you go, there was Scar!"
When I first saw this headline, it surprised me. Not only did I know that Molly had three kids but I knew she had an unexpected pregnancy at an age when people find it harder to conceive. It seemed like she'd has no fertility problems but I'd forgotten there was three years between Brooks and Scarlett. If Molly got pregnant on her honeymoon, she probably assumed that's how quickly it would happen every time so when it didn't, it likely made her nervous. And, I think she's spot on with the fact that her having a backup plan removed a lot of stress that can complicate conception issues. Somebody out there is in the same headspace Molly was and because they've only been trying for a year, probably many people are telling them not to worry about it. So it's great that Molly is talking about this because if someone had a plan and it's not happening like they thought it would, it weighs on them. It's especially nice to hear that Scarlett was a natural pregnancy because not everyone has the means to go through IVF more than once. Maybe that gives some couples a little hope.
I also like that Molly is bringing up Secondary Infertility, not being able to conceive after a having a biological child. I don't think people talk about this enough and I, personally, know three women who experienced it. One finally had her son eight years after her daughter, the other is still trying ten years after her first child. The third did IVF but it took several rounds before it resulted in a live birth. One of the biggest problem they faced was that most people told them to just be happy they had one child. Infertility of any kind is deeply emotional for the couple. I think shedding light on all aspects of it will educate people which will hopefully lead to more sensitivity. Being denied a child you'd hoped for is painful, regardless of any other circumstances.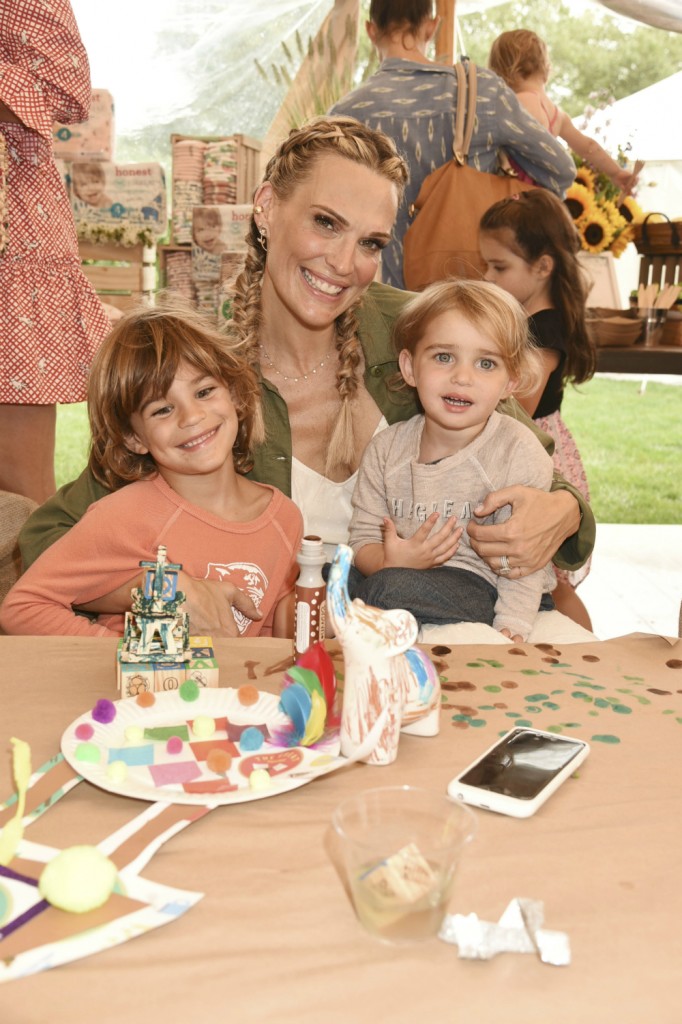 Photo credit: WENN Photos and Instagram