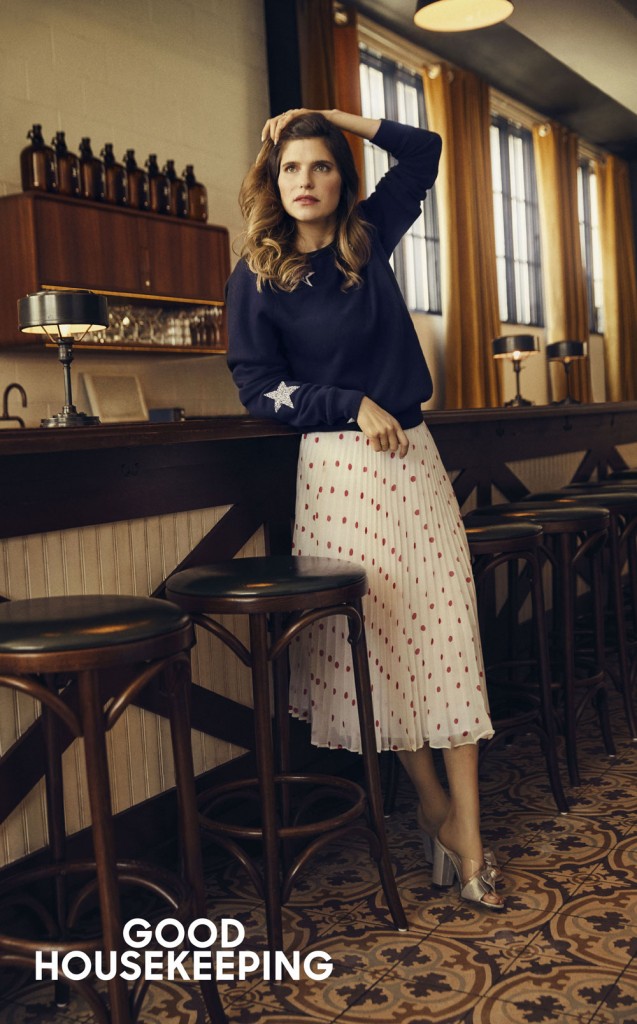 Lake Bell is only 38, which is surprising to me as I always thought she was around my age, I'm 44. So I take her comments about aging as relative. (She's not that old since anyone younger than me is not old.) She has this kind of wise look about her that gives the impression she's older. Plus she wears minimal makeup, that may have something to do with it, and it seems like she's been around for a long time. We don't see her in a lot of starring roles but she's a character actress and we see her at events from time to time.
Anyway she has a feature in Good Housekeeping, where she's promoting the new film she wrote, directed and stars in, I Do Until I Don't. They dressed her in fashion-forward preppy outfits which are suitable for moms of a certain age. It's cute, it's just not my style. Lake gave some standard and solid quotes about aging, about self care and about whether she says "no" enough.
Her go-to mom wisdom:
My friend's mother told me, "Try really hard to say yes." It sounds like you're going to create a monster, but the idea is that we're constantly saying no, and if you turn things into a positive, everything will be a little kinder.

On aging with confidence:
Women like my mom have shown me you can be comfortable and confident with aging, and I hope to pass that gift on to my daughter. I also want my son to think women are badass as they get older.

Power outfit:
I have collected some amazing jumpsuits I'll wear when I'm directing. I can have pockets for my walkietalkie, headset, lip balm and phone and still be chic. My favorite one looks like a flight suit.

Finding "me" time:
My husband is always reminding me to take care of myself. It's allegedly doable to do what I do, raise two kids and be a good wife, but it takes patience, and you have to be easy on yourself. I'm on a learning curve right now.
She said she always tries to say "yes," but I think she means just frame your "no" answer positively so it's a win-win and you get out of it anyway. As for aging, she's six years younger than me, what does she know? Really though, she gets it and she sounds like she's a good mom who struggles with taking time for herself. Plus I like that she goes so undercover. We have never covered an interview with her before. I get that she's not very famous but she could work some pap strolls and endorsement deals like so many of her peers but she just hasn't gone that route. So I wanted to cover Lake, if only because she's not a shameless self promoter.
Here's the trailer for I Do… Until I Don't. I laughed a few times, I would watch this.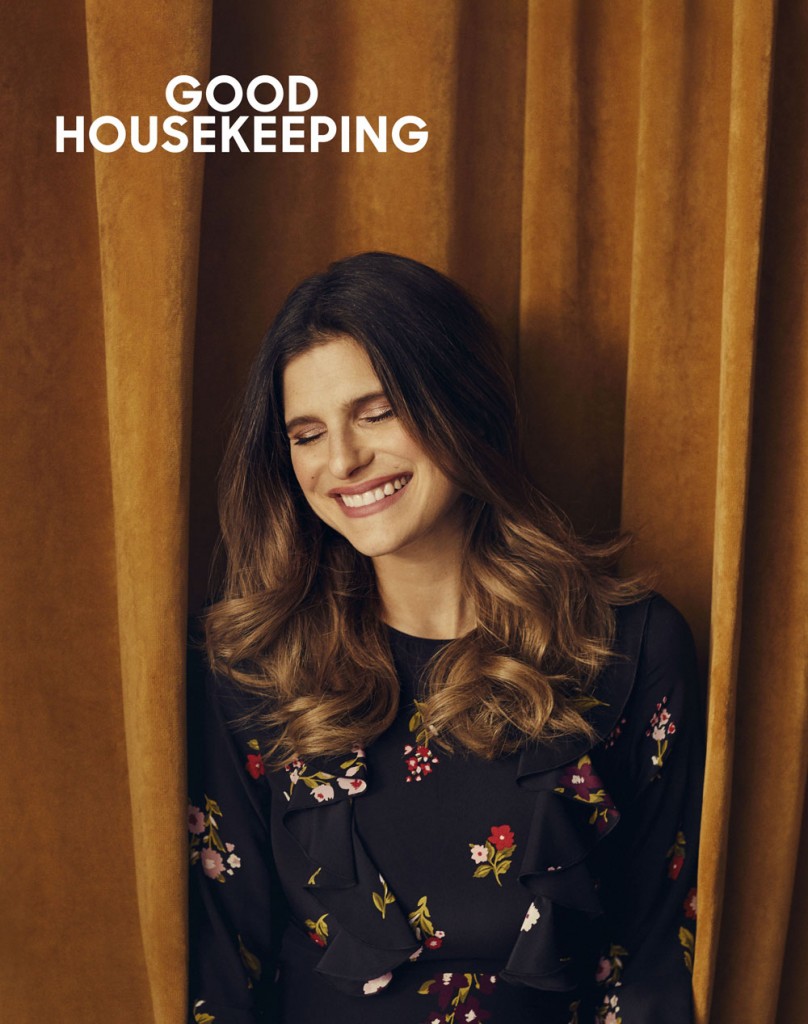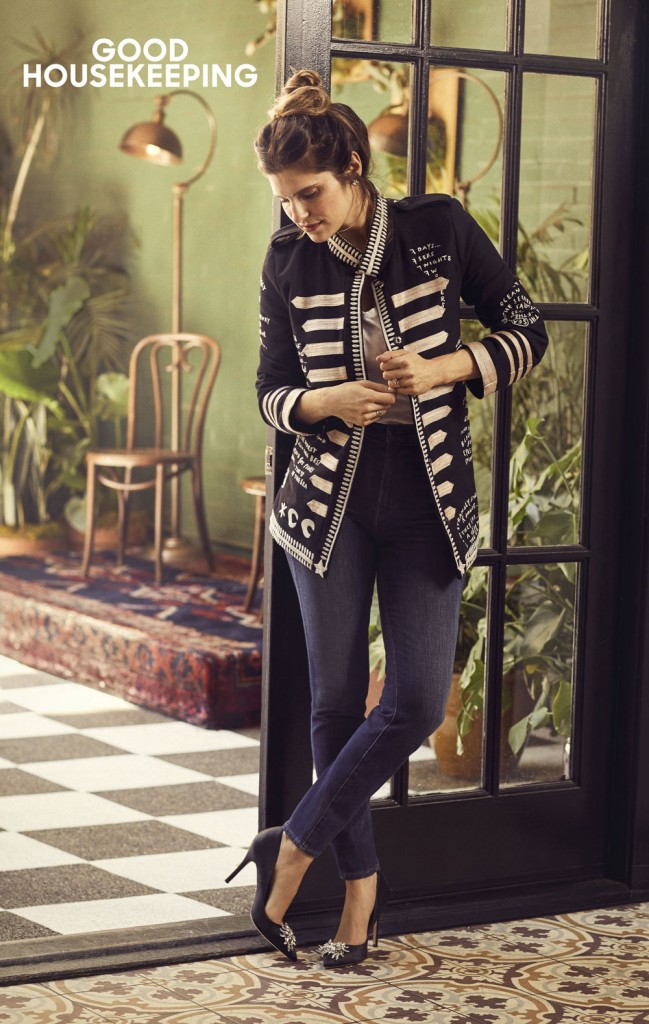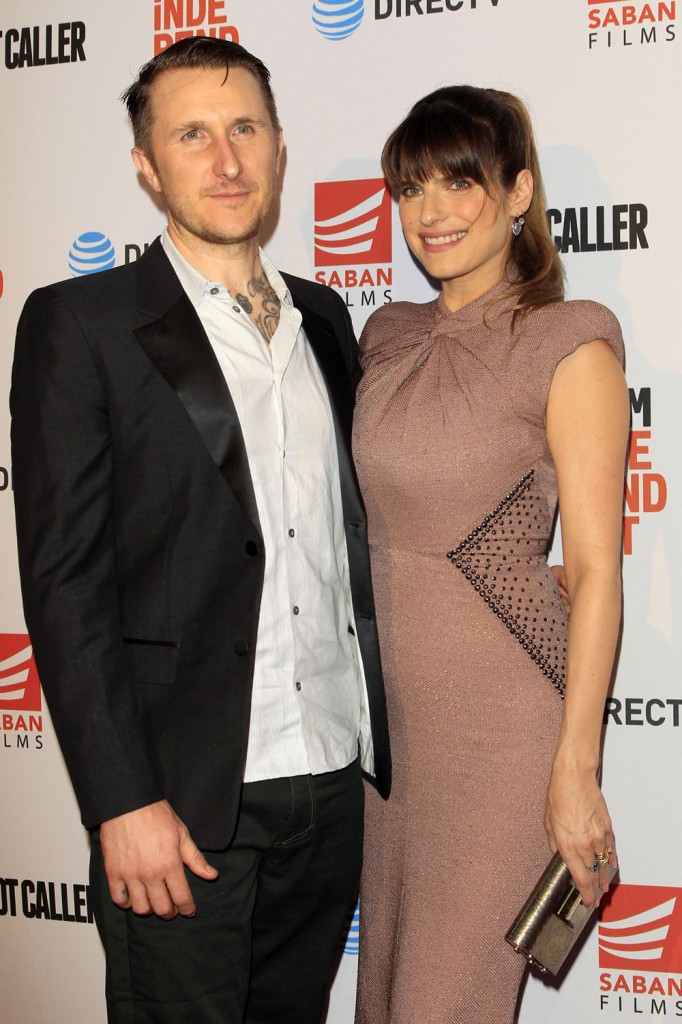 photos credit: WENN and We Are the Rhoads for Good Housekeeping