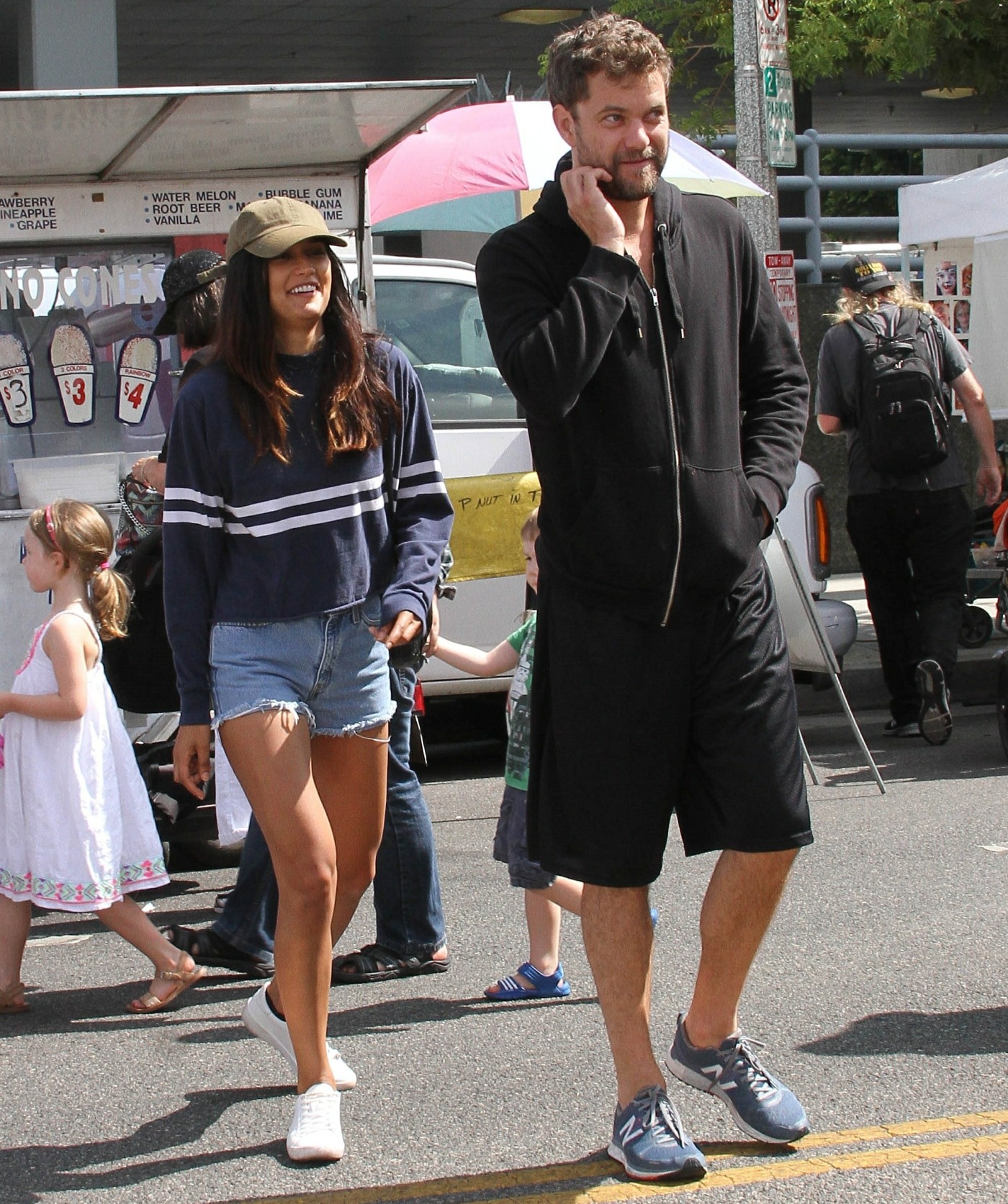 Of all the famous celebrity dudes we talk about on a regular basis, is it wrong to believe that Joshua Jackson is one of the "good ones"? That he really is a nice guy, that he really is a good boyfriend, that he really is an underrated actor? I love him. I would be obsessed with him if he got photographed with any regularity, but ever since his split with Diane Kruger last year, he doesn't get pap'd all that much. Of course, there was that time when he got wine-hammered with Ruth Wilson for hours, but beyond that… we really don't see him that much.
So it was always going to be notable that Joshua turned up at the famous and pap-friendly farmer's market in LA over the weekend. What makes it even more notable is that Joshua was with a lady! They were even walking arm-in-arm at various points of their trip. So far, no one has ID'd this woman. She looks, to me, like she's mid-20s and sort of rumpled, morning-after hookup, no makeup and low-key. She looks like pre-surgery Megan Fox a little bit, mixed with a pre-surgery Kylie Jenner. I wonder if this is his girlfriend or just a hookup – is there such a thing as Farmer's Market Official (like Instagram Official status, only with a pap stroll at the Farmer's Market)? I also wonder if this is the same "mystery brunette" he was making out with at Sundance earlier this year. Has Joshua been in an undercover relationship with Mystery Brunette this entire time? Honestly, that feels possible. He seems like a serial monogamist, or a guy who just feels more comfortable when he's in a relationship.
PS… you know what annoys me? He doesn't seem to be shopping for anything. She picked up one item in a bag and that's it. If you're going all the way to the Farmer's Market, pick up your weekly fruits & veggies, for the love of God.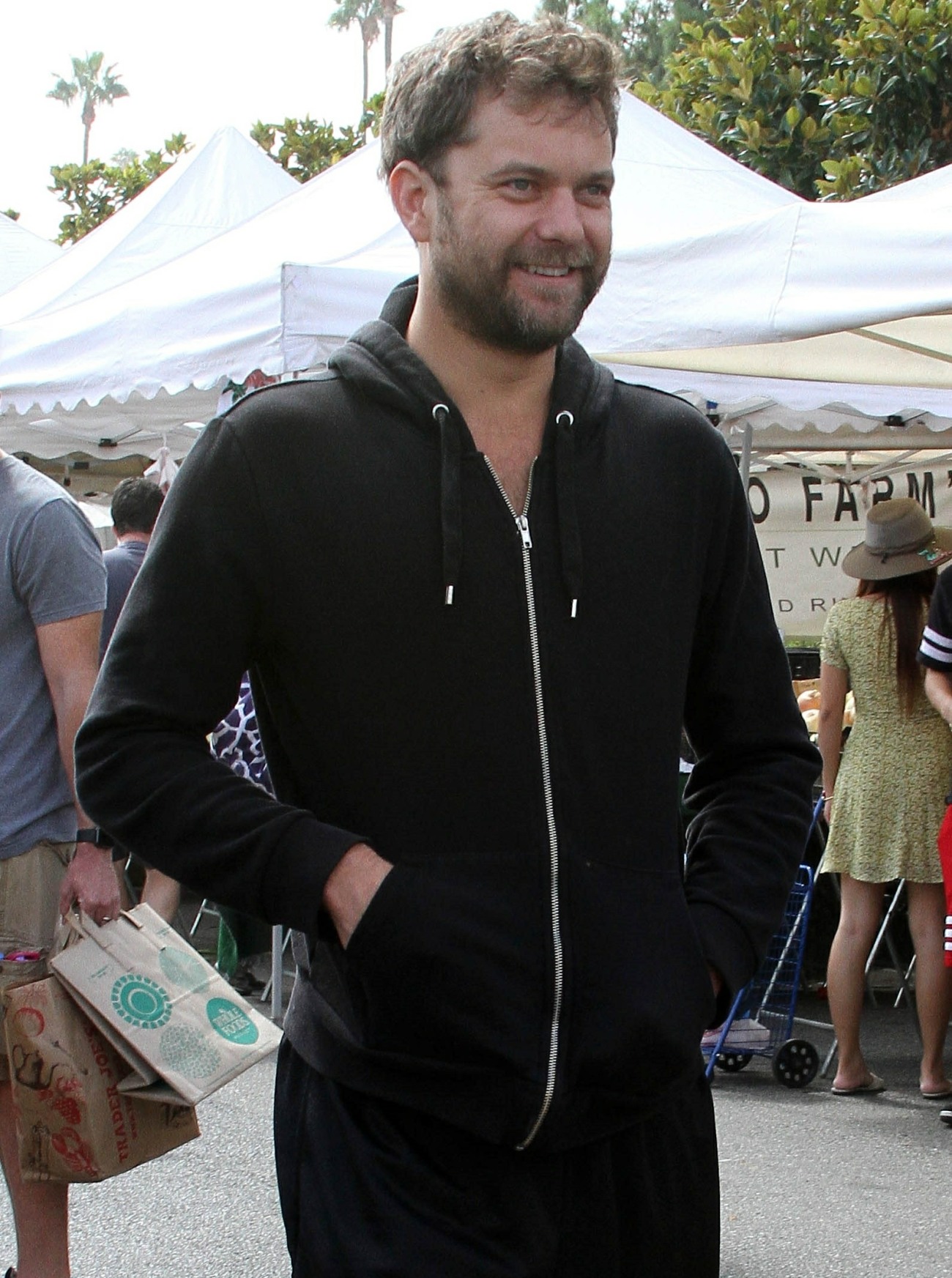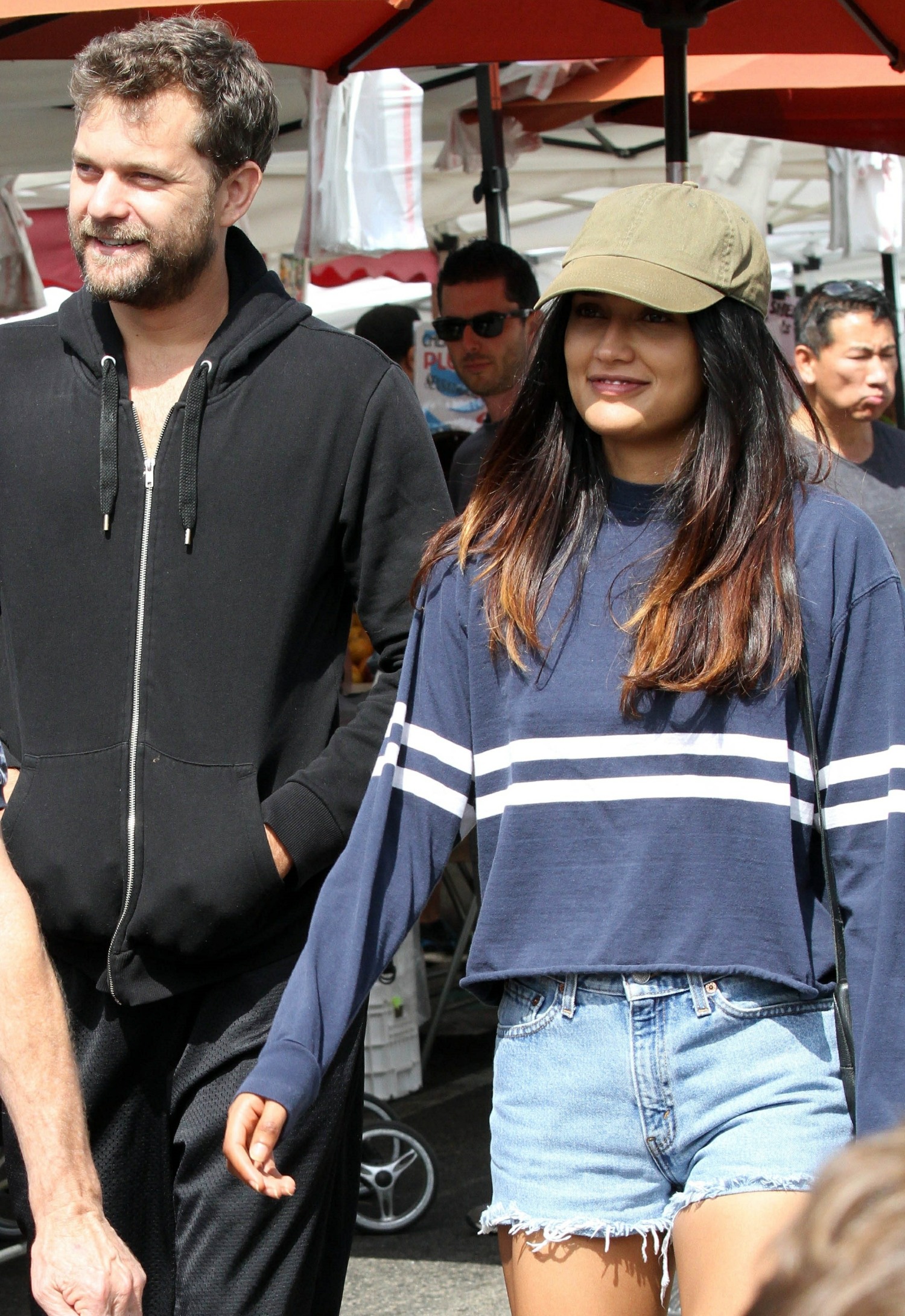 Photos courtesy of Backgrid.