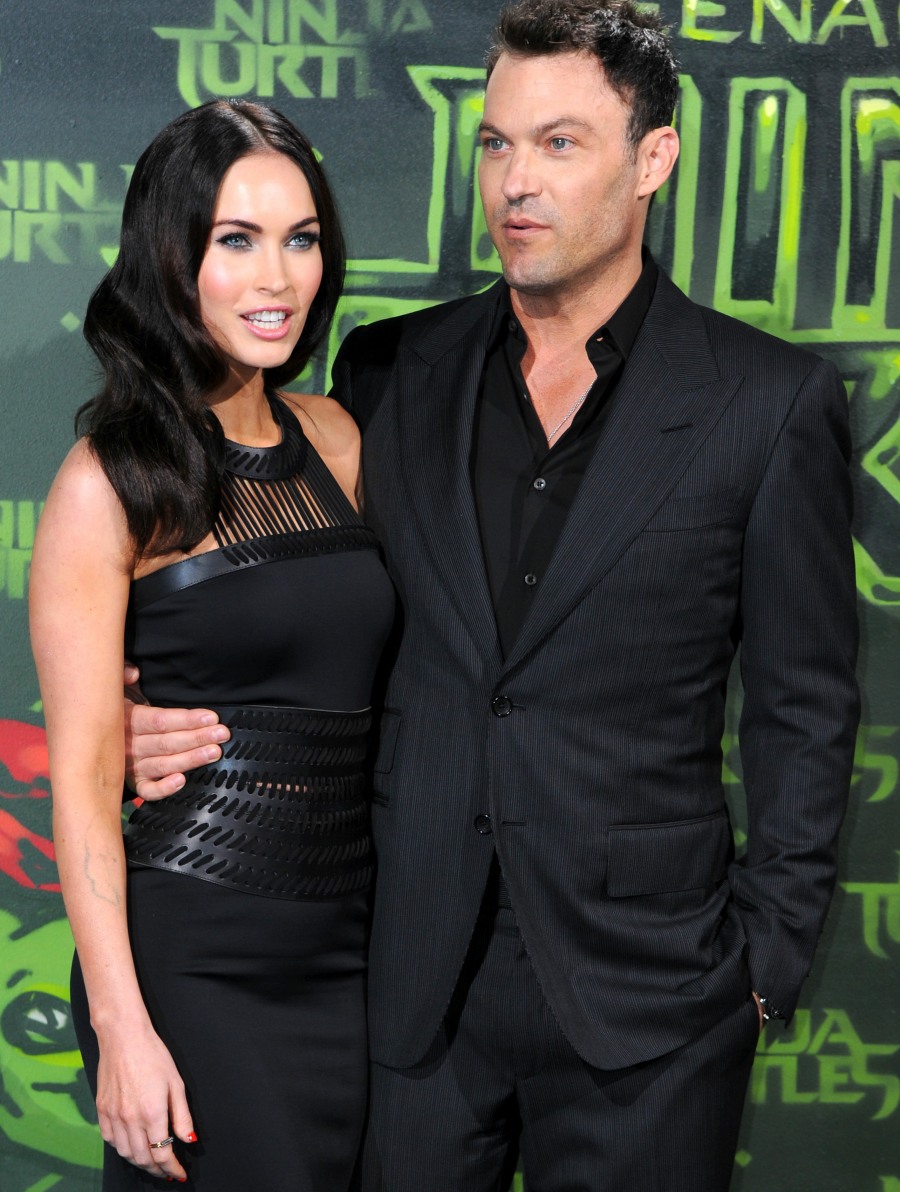 Megan Fox and Brian Austin Green have been pretty quiet this year. They announced their divorce back in… what? Like, late 2015? And then almost immediately, they reconciled and she got pregnant again. I theorized last year that Brian Austin Green keeps getting Megan pregnant on purpose, as a way to stay with her and yes, control her. She ended up giving birth to another boy last year, Journey River Green. Journey joined big brothers Noah Shannon and Bodhi Ransom, plus BAG's oldest son Kassius from a previous relationship. There are four growing boys in their family, basically. And now Brian says he wants to try for the girl:
Brian Austin Green has babies on the brain. The actor invited Dax Holt to his home Monday to film Hollywood Pipeline's Facebook Live, where he mulled adding to his family with Megan Fox. The 44-year-old actor and the 31-year-old actress have three sons—Noah Green, 4, Nodhi Green, 3, and Journey Green, 1—and Brian is also a father to son Kassius Green, 15, from a prior relationship.

When a fan asked if he wants another child with Megan, he said, "I don't know. I have four boys now; a fifth is a basketball team. So, that would kind of be awesome."

Speaking candidly, Brian admitted, "I want a girl. I really want a girl."

"I'm worried that if I try I'll just get another boy. Not just because I love my boys, but I'll [probably] have another boy, and I don't know if I'm ready for five," he added. "That's a lot."
I find that this is very common, even in families which aren't as lopsided as Brian and Megan's – families with two boys want to try for the girl, families with two girls want to try for the boy. What's interesting is that narrative is usually that the mom wants a daughter and the father doesn't care either way – in this situation, it's BAG who really wants the daughter. Well, I guess he should just manipulative Megan and "forget" their birth control plan again and try for another kid.
Megan posted this Instagram this week:
Photos courtesy of WENN, Instagram.