Embed from Getty Images
Stranger Things season two is premiering on October 27, 2017. The most wonderful time of the year (Halloween) is coming up soon and I can't wait! (Prior to that we have It coming out much sooner, on September 8, with one cast member from Stranger Things, Finn Wolfhard.) As part of promotion for the show, the main kid crew from the show covers New York Magazine. In the cover photo (below) they're all wearing denim, the photo is taken from above, they're in a circle and they look like they're jumping or otherwise in motion. It's a kind of tribute to the Upside Down, which is clever but I had to read that on NY Mag's site to get it. They actually have two interviews, one with creators The Duffer Brothers explaining how the show happened (they love 80s cinema, having grown up in that era, and wanted to make a show that looked like a Stephen King story directed by Spielberg) and another with the young castmembers. I'm going to focus on the cast as that's more interesting for more people, but if you're a fan I would suggest reading the interview with the Duffer Brothers as well, they give a lot of good advice on career stick-to-it-iveness, although let's face it they're only 33. I'm also adding some quotes from a CBS interview with the cast and creators.
Millie Bobby Brown on staying low-tech when they have breaks on set
"We play cards, we play Monopoly, we play games in the school trailer. As soon as we're working, we're kind of like those '80s kids again."

Gaten Matarazzo (Dustin) on fame
"A lot of people consider us famous, but I think we all hate the F-word. All we are is people doing our job, and our job happens to be in the public eye a lot."- From NY Mag's Vulture

Gaten Matarazzo on his teeth
"When you're born with cleidocranial dysplasia, I have extra teeth that shouldn't be there. And they don't grow in properly because of the way my skull is shaped…

"I would go in for, like, commercial auditions, they would say to me, 'Hey, you're a good kid. But you might want to get your teeth fixed.'"

Winona Ryder on her role in Stranger Things
"I understand the debate about roles for women, like, my age. There are times when it feels like there's a real drought. But I do think you can get lucky with certain shows or certain directors.

"And hopefully that will keep happening. I don't know!" – From CBS News
As for Winona's thoughts on ageism in casting – she's previously said it's not really a problem for her, or she doesn't see it as one. She said last year "I know it exists. You're the girlfriend, then you're the mother. But I don't see it as a bad thing – it can be just as interesting, if not more so, than the leading-lady, ingénue phase." Her opinion is likely affected by the drought she went through after her shoplifting arrest when she was relatively young. She's 45, she likely views her career through that perspective and is just happy to be working at this point.
The Vulture piece on the young cast also focuses on their friendships and notes that they hang out often off set and all seem to really like and appreciate one another. It was nice to read and shows that the Stranger Things set must be a supportive place to work.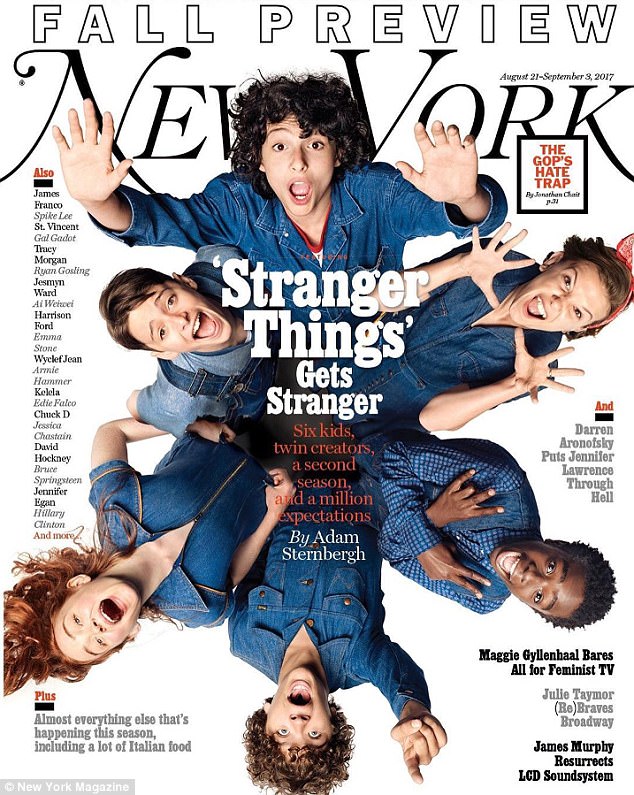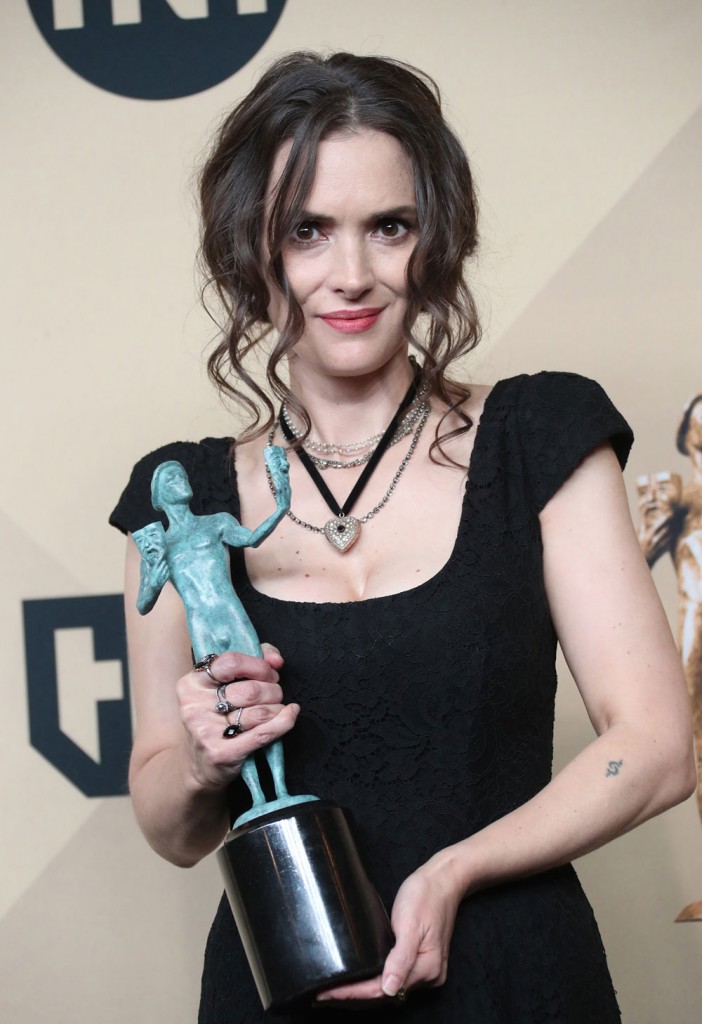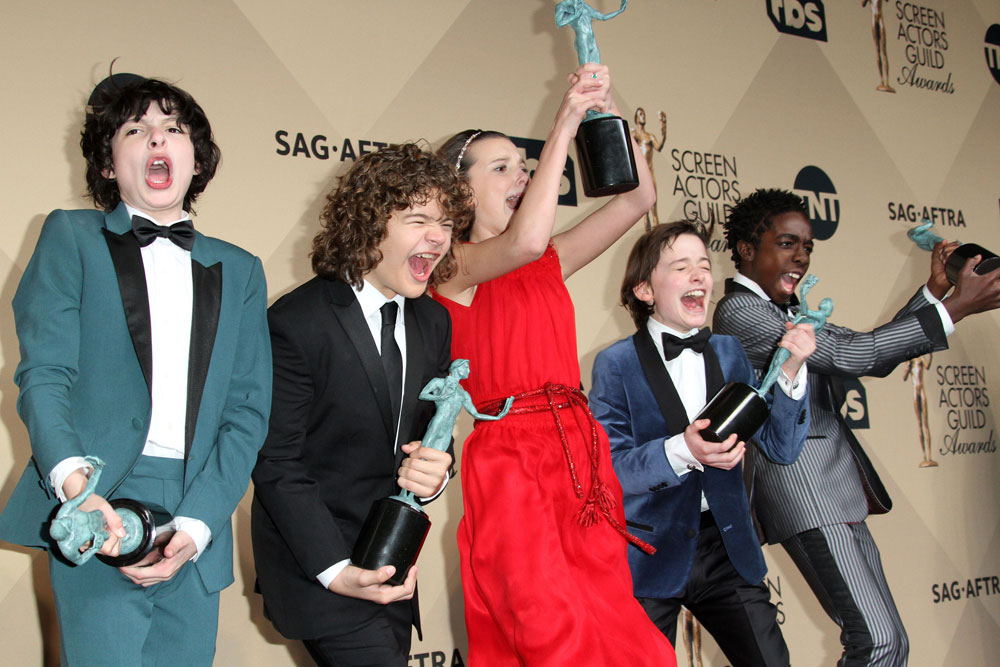 Photos credit: Getty, WENN and NYMag