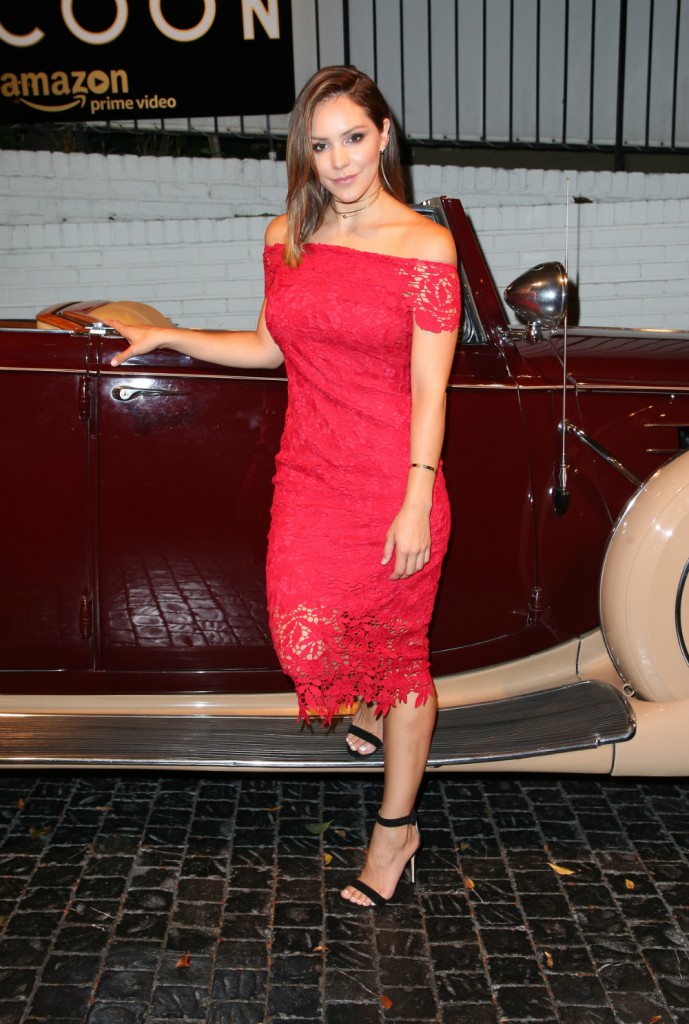 I mentioned on yesterday's Miley Cyrus post that there has been another hacking scandal in which celebrities photos were stolen and posted online. In addition to Miley, Katharine McPhee, Lindsay Vonn, Tiger Woods, Kristen Stewart and Stella Maxwell were all affected. I won't post the websites' names because as I said yesterday, I aim to give these pr-cks as little space as possible. However, I will give the victims as much space as they want. Katharine, for example, has brought legal action against at least one of the websites that posted the photos. Katharine said that although she is not ashamed of the photos or her body, they were her photos to use as she saw fit and that this is, as we know, both a sex crime and theft of personal property.
Katharine McPhee is fighting back.

The actress and singer, 33, filed suit in Los Angeles County Tuesday in response to intimate photos of her being published on pornographic websites after her phone got hacked.

"I was hacked sometime in the last few years, and along with other celebrities a few days ago, my private photos were blasted all over some sick and despicable websites," McPhee tells PEOPLE exclusively. "The photos that are mine I am not ashamed of. I love my body and they were taken for a man I was deeply in love with, or for no one but myself. But what is also truly disgusting is that these sites include photos that do not belong to me, and are not of my body, and I've learned this happens continually."

The Scorpion star seeks unspecified damages and injunctive relief in the documents — in which she's referred to as "Jane Doe" — obtained by LaWestMedia and alleges that she experienced "horror, shock, shame, mortification, hurt feelings, depression and feelings of powerlessness" following the publication of the images. McPhee claims in the papers that she "had a reasonable expectation of privacy in the photographs on her telephone and iCloud."

"The constant exploitation of women with no recourse for these websites is absolutely abhorrent," she continues in her statement. "These sites, which TMZ (thank you so much) brings more light and attention to by calling them out by name (shame on you), should be shut down. Period. The end. Even if you aren't the one hacking, if you have taken stolen photos and put them on your site, you are an accessory and should be shut down. Laws need to be changed."

McPhee hopes that all people, public figures and private citizens alike, affected by similar breaches of privacy can find justice.

"I am not perfect," she continues in her statement. "I never have been and never will be. I try every day to learn to be better and to always live and lead with kindness and love. But no one deserves this kind of intrusion. I have other friends on these sites, images and videos that were stolen and they cannot get taken down. This is not just a celebrity issue. This is a privacy and sex crime issue that affects private citizens as well. I hope other female victims and men for that matter, will help and join me in ending this absurdity. Game on."
Tiger Woods and Lindsay Vonn have already gotten their photos taken down. To Katharine's point, the photos posted of Tiger and Lindsay were stolen from Lindsay's phone, not Tiger's. So, yes a man was affected, but these bastards went after the women and it does need to stop. According to the website that People mentions, Katharine's lawsuit also goes after an unnamed defendant who, "obtained the photos and made them available to the website." I don't know if that means the person distributing them or the one who stole them. I assume both would be eligible for the all-expense-paid trip to Hotel Fed Pen like the guy responsible for The Fappening got.
I'm glad Katharine is fighting back. I wish she hadn't added the part about not being perfect and trying to be better because no one – repeat, no one – deserves to have their private photos stolen and posted without their consent. Maybe that was a preemptive move for the people who like to blame the victim? I would join Katharine in saying, "shame on you" to the websites who posted her photos but it's probably a waste of breath because these awful people clearly have no shame.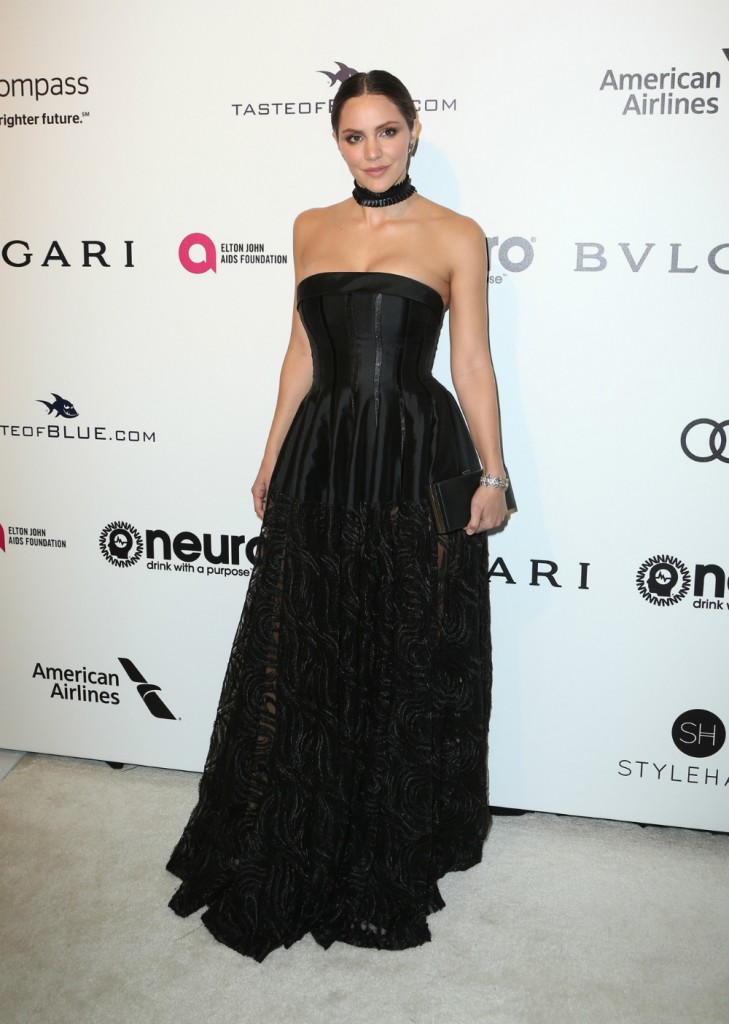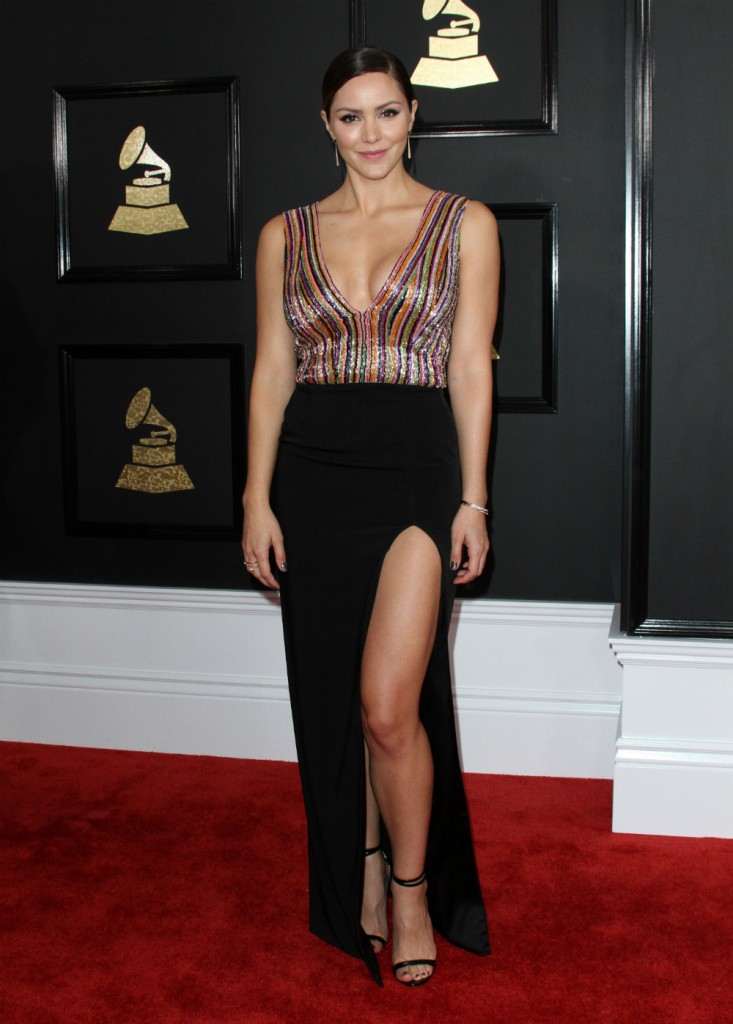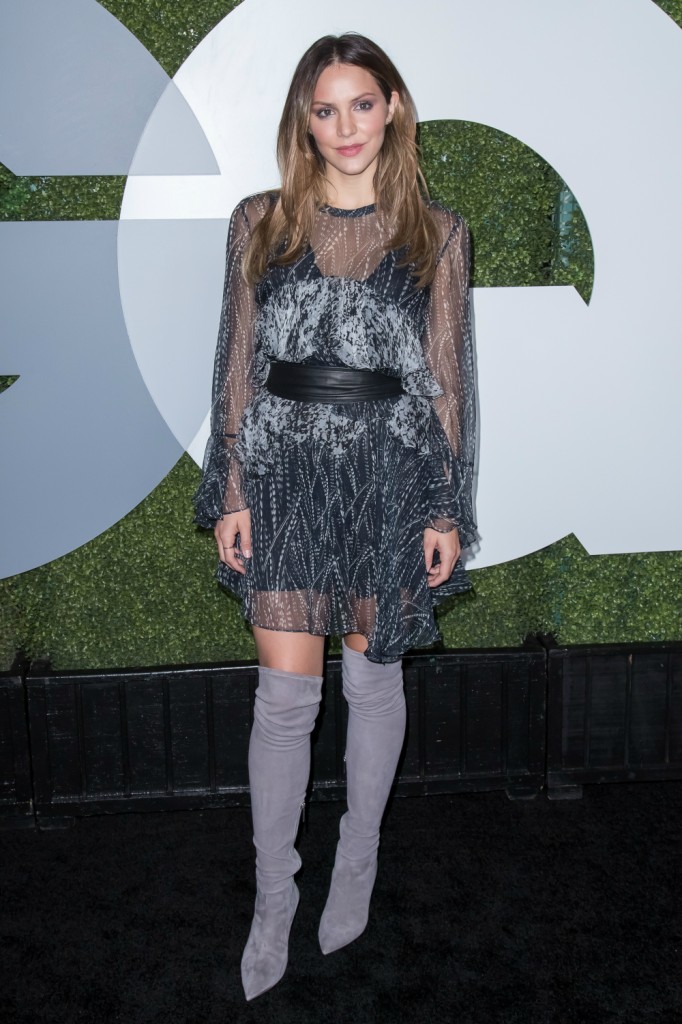 Photo credit: WENN Photos