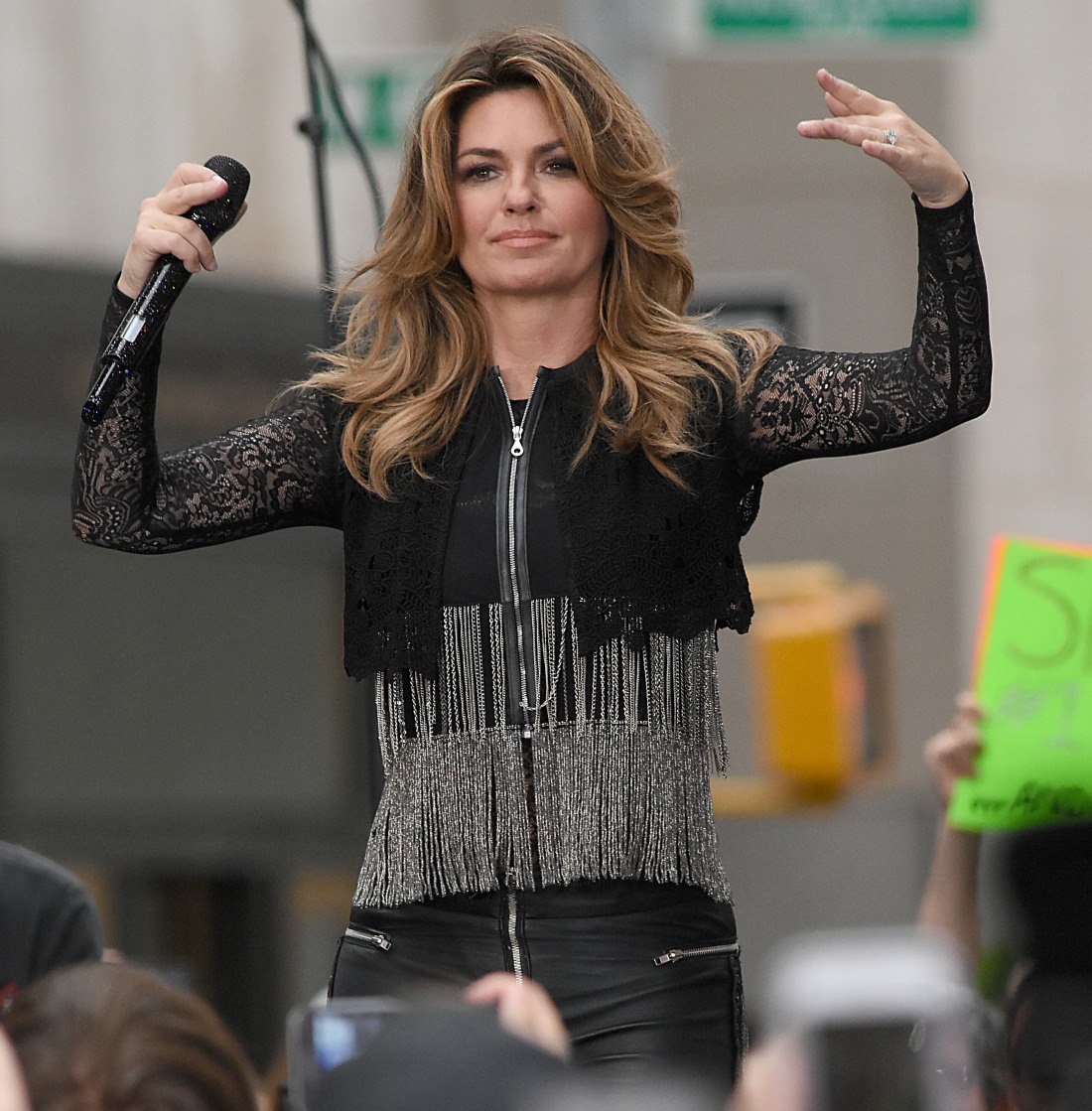 Back in the day, music videos were a really, really big deal. I think they're still sort of a big deal, but only if you get like a billion views on YouTube. But back in the day, you actually had to watch MTV and VH1 to see your favorite videos. And when Shania Twain's video for "That Don't Impress Me Much" came out in 1997, it was a huge deal. Shania was a country-music princess, all frills and no va-va-voom, and then she came out in leopard print and showed off her abs in a video for a song which was basically twangy pop. The song was a huge crossover hit and the video is still sort of iconic:
Perhaps it was a vital message to women that they should know their own worth and not fall for arrogant pretty boys. Perhaps Shania really didn't find Brad Pitt and rocket scientists all that impressive. It was a mystery, really. Anyway, the song includes the line, "Okay, so you're Brad Pitt? That don't impress me much." Shania was chatting at a Spotify event this week and she was asked how the line came about. Her answer is, like, PEAK '90s.
For the first time since releasing the confidently twangy "That Don't Impress Me Much" two decades ago, Shania Twain has finally come clean about incorporating actor Brad Pitt's name in the lyrics. The No. 7 Billboard Hot 100 hit from 1997's Come On Over, still the second best-selling album of the Nielsen era (1991-present), sarcastically pokes fun at a narcissistic suitor's penchant for caring too much about his looks in the second verse before Twain memorably sings, "OK, so you're Brad Pitt? That don't impress me much."

But what left Twain, who was 32 when the album came out, so unimpressed with Pitt, who was 33? Apparently, his nudes. When Billboard mentioned Pitt's career longevity during a recent interview with Twain at Spotify HQ in New York City this month, she revealed the true inspiration for the Pitt lyric.

"You want to know the truth about this story? I've never told this before. I'm going to say it now," said Twain, 51, building suspense. "I remember I had a girl friend visiting me and it was near Christmas and we were baking cookies. I was writing this album and there was a scandal of [Pitt] and Gwyneth [Paltrow] where there was naked photos of him [in Playgirl magazine, which Pitt later successfully sued for publishing the paparazzi photos]. And this was like all the rage. I just thought 'I don't know what all the fuss is about.' I'm like, well that don't impress me much, I mean what is all the fuss. We see people naked every day. That's really what I thought. I wasn't picking on Brad Pitt. But that was just the association in that moment and things we make fusses about and whatever. Of course, it could have been any gorgeous guy."
In case you don't get the reference, a paparazzo climbed a wall and took photos of Brad with his then-girlfriend Gwyneth Paltrow in his backyard (or hers, I forget). They were wandering around the backyard in various stages of undress, and yes, there were blurry photos of Brad's d-ck and yes, they were published in Playgirl. The photos still exist on the internet somewhere, I'm sure. You know what's really funny about Shania's story? The fact that many women had the same reaction to those photos. Brad was one of the biggest heartthrobs at the time, and of course ladies wanted to see IT. And when we finally got photos of IT, most of us were like "oh, so it's nothing special." Shania was basically like, "Oh, naked Brad Pitt is kind of meh."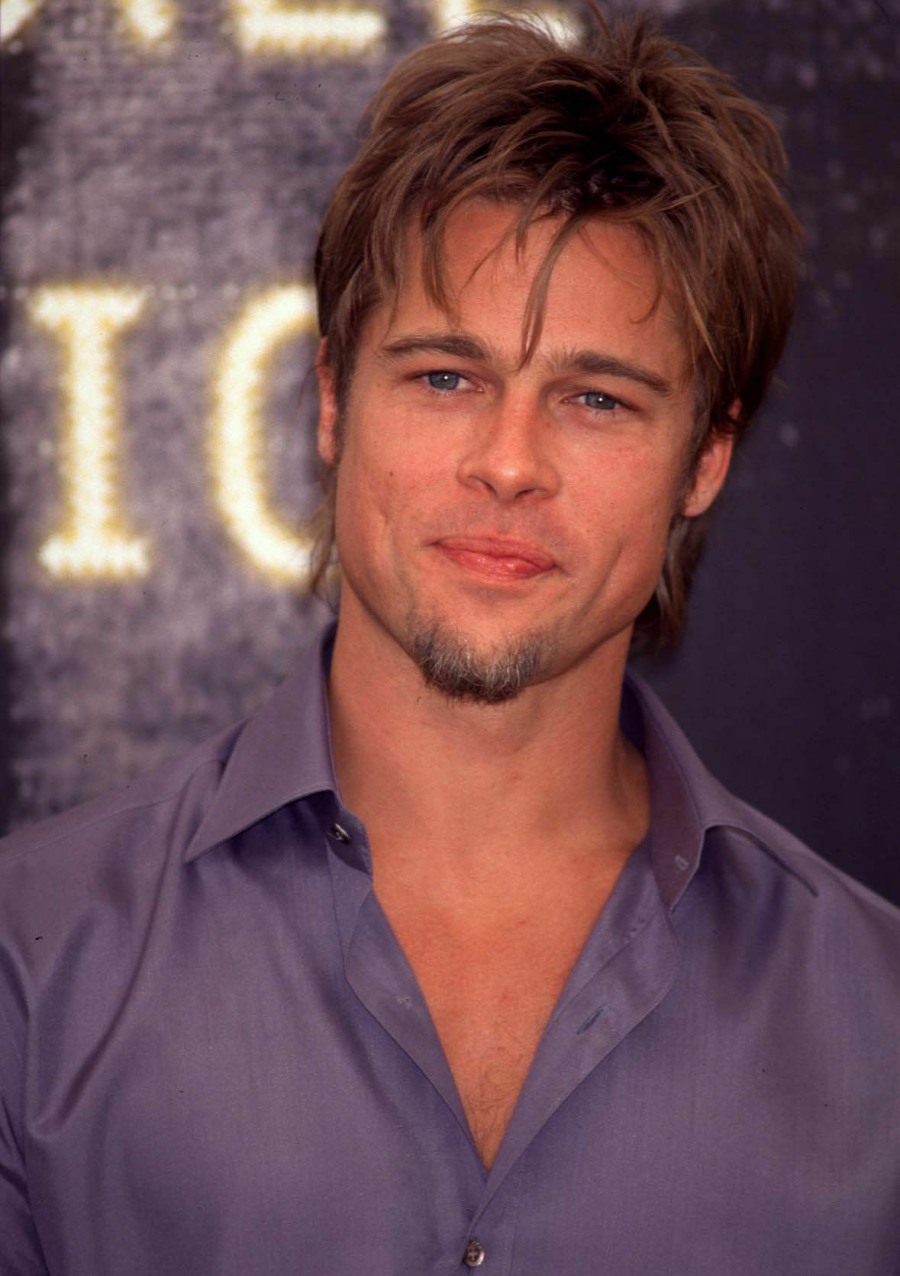 Photos courtesy of WENN.