🏀 TUNE IN TO THE MOST ABSURD GAME OF THE CENTURY: 🐑 vs. 🐯 STARTS NOW❗#SWISHSWISH 🏀https://t.co/ZgneesNyQd pic.twitter.com/t7VN2GD7n2

— KATY PERRY (@katyperry) August 24, 2017
Full disclosure, I didn't mind Katy Perry's song Swish Swish Bish so much when I first listened to it. As it was her long-awaited response to Taylor Swift's Bad Blood, I found it tame, yes, but also fine. Katy released the video for the song yesterday. I never got the basketball references in the song and the video did nothing to clear that up. It includes notable actors like Molly Shannon and Gaten Matarazzo from Stranger Things in bizarre roles. I don't even want to talk about her desecration of my beloved Terry Crews.
The video is a heaping spoonful of WTF? Part of that is by design, we are supposed to see Katy and her team of misfits struggling with their game. But truthfully, they're struggling with everything – acting, emoting, humor, irreverence – you name it. The set up is that the Tiger's, which is Katy's team because "I am the eye of the tiger" and all that, are bumbling nincompoops who inexplicably float in the air, eat basketballs and drink from curved straws. The opposing team is the Sheep, but the mascot is a wolf wearing a sheep's skin. Kaiser helped me remember this:
Watch out for the Regina George in sheep's clothing…

— KATY PERRY (@katyperry) September 9, 2014
So clearly this is going to be a nuanced and shrewd use of satire, right? Okay, let's do this. I've listed a few thoughts I had will watching this below. Feel free to do the same:
Some thoughts while I watched this:
0:13 – Okay, that ball pyramid thing was really funny. Maybe all my predictions were wrong?
0:18 – Nope
0:25 – Is calling the "game" unwatchable self-deprecating or a warning?
0:44 – I'm probably supposed to know who all these people are. I can't imagine that would make this better for me
1:39 – These boogying umpires should be the whole video
2:04 – Why did that woman eat the basketball? What earthly reason would make someone eat a basketball?
2:11 – Aw, now I'm just nostalgic for Space Jam. And I hated Space Jam
2:26 – At least Gronk looks hot
2:35 – Holy crap, Kaiser was right, Doug the Pug really is a famewhore

2:40 – Oh yeah, Just Dance 2018 is coming out. Whee!
2:56 – What in the holy hell is she doing?
3:00 – Normally, I would find the armpit thing gross, presently I see it as a way out
3:01- Is "Swish Swish Bish" a question? Can my answer be "no"?
3: 47 – Christ, I have never been so happy to see Nicki Minaj in all my life
4:07 – *whispers* thank you for being here, Nicki
4:26 – Dancers in formation, I'm actually watching a proper video now
4:43 – "Get it together, Katy" – Preach, Nicki!
4:52 – Wait – we're they going? Nicki – COME BACK!
5:04 – Did they get the CGI animators from the first Jumanji for this thing?
5:20 – What's with their sweat obsession?
5:32 – Jaysus, the wire work is actually worse than the CGI
5:41 – Is that Matt Lauer in a Katy Perry wig?
5:42 – So it was all a lie? Yay team!
5:48 – What a f—king waste of Terry Crews
5:49 – What a f—king waste of Molly Shannon
6:07 – Katy's poor execution of The Worm is my punishment for watching her video. I get it. I deserved that
Firstly, any and all references to The Harlem Globetrotters MUST STOP. The Globetrotters have given us decades of entertainment and do not deserve to have their good name sullied with this mess. I get this was super meme-rific and a shout-out to You Tube stars. Maybe when my kids get home, they can explain to me what I just saw. But even without appreciating how "clever" it thinks itself, the humor in being bumbling is not to force it. With the exception of the opening pyramid shot – which was great – Katy and Ko. broadcast their impending prat falls via bullhorn. I know it's a lot to expect subtlety from the woman who shot sparklers from her bra but she'd hyped this thing so much, it almost broke Twitter yesterday.
Speaking of Twitter, all the katycats were out in full force squealing over this video's brilliance. I spent hours trolling for some funny tweets to include here but the pickings were slim. I know they'll turn up eventually but I needed a palate cleanser. The good news for Taylor fans is she could fart in a bag for her next video and probably be able to call it a win over this.
o matkoXD #SwishSwishMusicVideo pic.twitter.com/KrHi9NQ7Vb

— gitara spierdalaj (@NeedDollarMommy) August 24, 2017
When you mean to 'save as draft' but you hit send @katyperry #swishswish pic.twitter.com/HP2gbzuRcN

— mark® | 29 (@markthekatycat) August 24, 2017
I'll be happy if I never see anything else from Nugget Boy, Backback Boy or that terrible #SwishSwish music video for the rest of my life.

— Wes (@WesDorne) August 24, 2017
#SwishSwish MV is out now!! 🏀🏆@katyperry https://t.co/xzEwn0uzeU pic.twitter.com/VykW3zqXRr

— Jesus Gonzalez ✨ (@jesuskp25) August 24, 2017
This one speaks for me:
After watching #SwishSwishMusicVideo pic.twitter.com/7lC6luaNBI

— Nicki Minaj (@NICKIMNAAJ) August 24, 2017
Note by Kaiser: This video is the worst & I'm so disappointed in Katy, especially because she totally ruined any goodwill. Now bish is being eclipsed by Taylor's Mean Girl Snake anthem.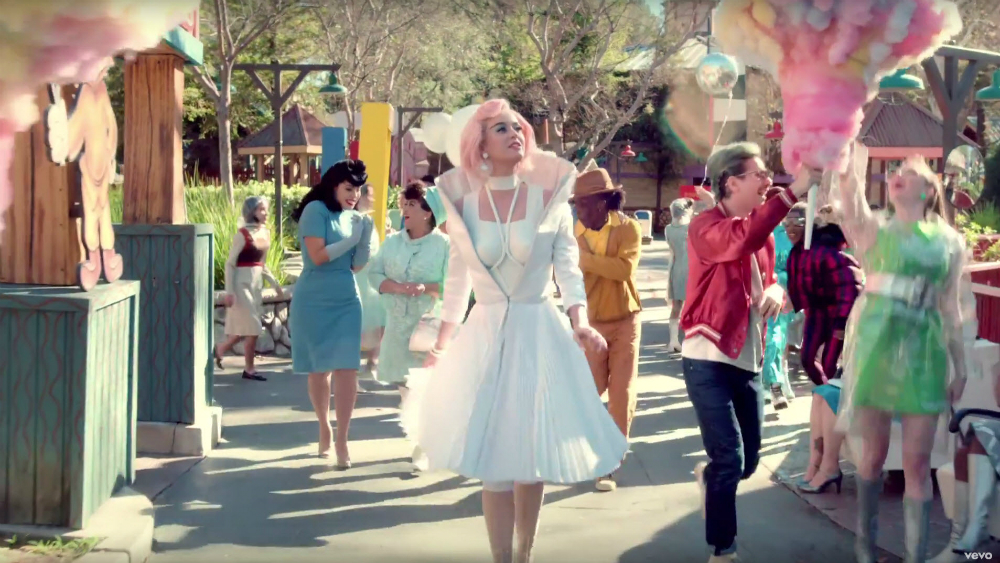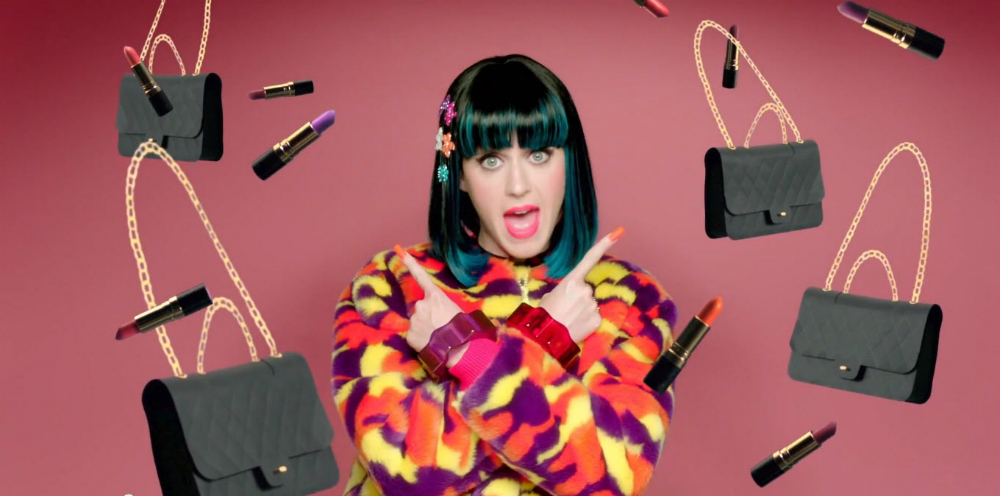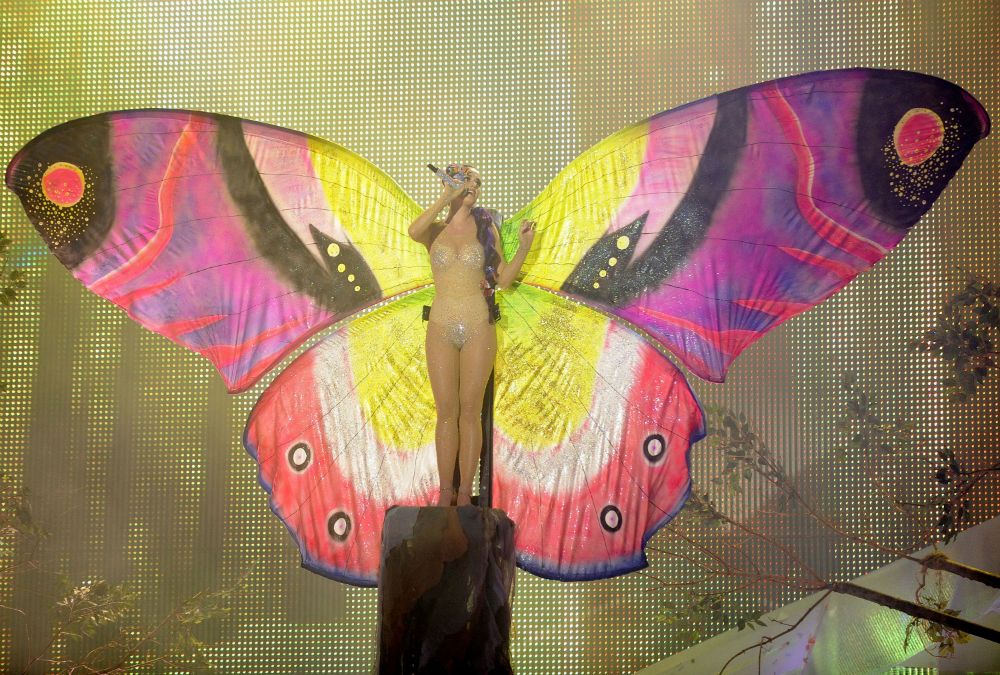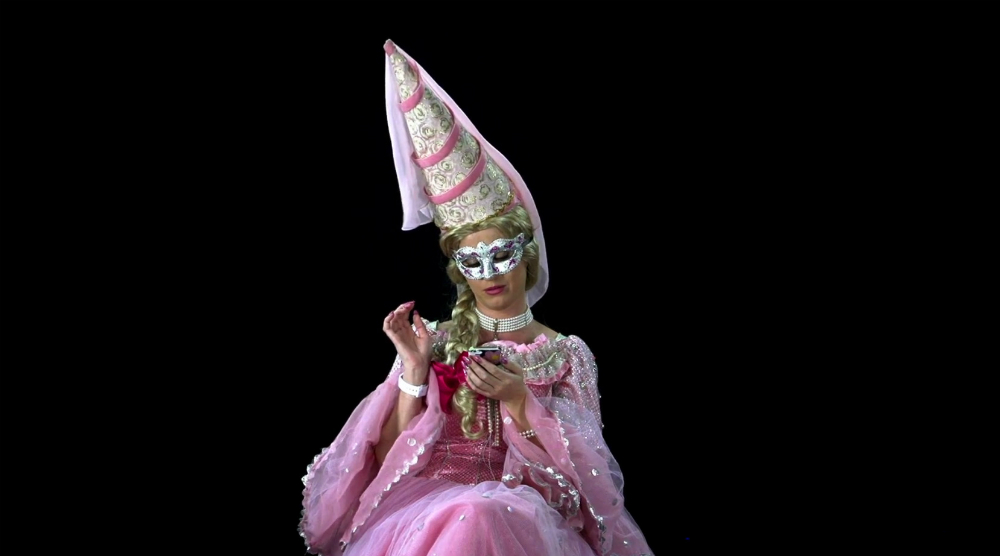 Photo credit: Twitter and WENN Photos