It's pretty clear that of all the "cuts" Taylor Swift had to endure last year, the ones from Kim Kardashian and Kanye West were the worst. I'm sure when Reputation drops, there will be further references to Calvin Harris and Tom Hiddleston, but for now, those ex-boyfriends must be breathing a sigh of relief that they're not in Tay's crosshairs at the moment. This moment is mostly about Kim and Kanye. I won't say that Kim hasn't breathed a word about Taylor in a year (that would be untrue), but Kim did show a great deal of restraint in the long-term – she dropped the receipts and walked away. Kim completely changed Taylor's narrative in a few Snapchats. So, obviously, Taylor wants to "punish" Kim and Kanye now, more than a year later. It's safe to say that Kim and Kanye are pretty much over it at this point.
Taylor Swift is in a one-way feud with Kim Kardashian and Kanye West. Taylor has put Kim and Kanye in her crosshairs in her new single, "Look What You Made Me Do," comparing them in the music video to Brutus who backstabbed Julius Caesar. Our Kim and Kanye sources say their well-publicized feud — triggered by Kanye's song "Famous" in which he referenced Taylor with the lyric, "I made that bitch famous" — is old and buried.

As for Kanye, our sources say there are certain feuds he deeply cares about … like the one in which he's embroiled with Jay-Z and Tidal. As one well-connected source put it, "They're like brothers who fight but feel bad about it and always end up coming together." Taylor, on the other hand, isn't even on his radar. As for Kim, we're told the way she sees it, the whole feud ended over a year ago. However, if Swift wants her album to resonate, what better way to do it than pick a fight with one of the most famous duos in the world. Advantage West.
Here's what I hope Taylor realizes: Kim Kardashian is not Katy Perry. Kim Kardashian is not Harry Styles or Joe Jonas or Jake Gyllenhaal. Kim is not going to sit back and not say anything as Taylor's 2017 Narrative takes hold. Kim is in the business of beefs, drama, reality stardom and stoking petty feuds. In some way, Taylor and Kim deserve each other – they are perfect enemies, in a way that Taylor and Katy never were. So, no, I don't think Kim and Kanye will STAY quiet. They'll be quiet for a bit and then Kim will do something. I'm absolutely positive about that. As for Kanye… I honestly believe he doesn't care much. Remember, Kanye didn't want Kim to drop the receipts. He'd been burned by Taylor's Victim Narrative before and he was prepared to just let her play the victim and be done with it.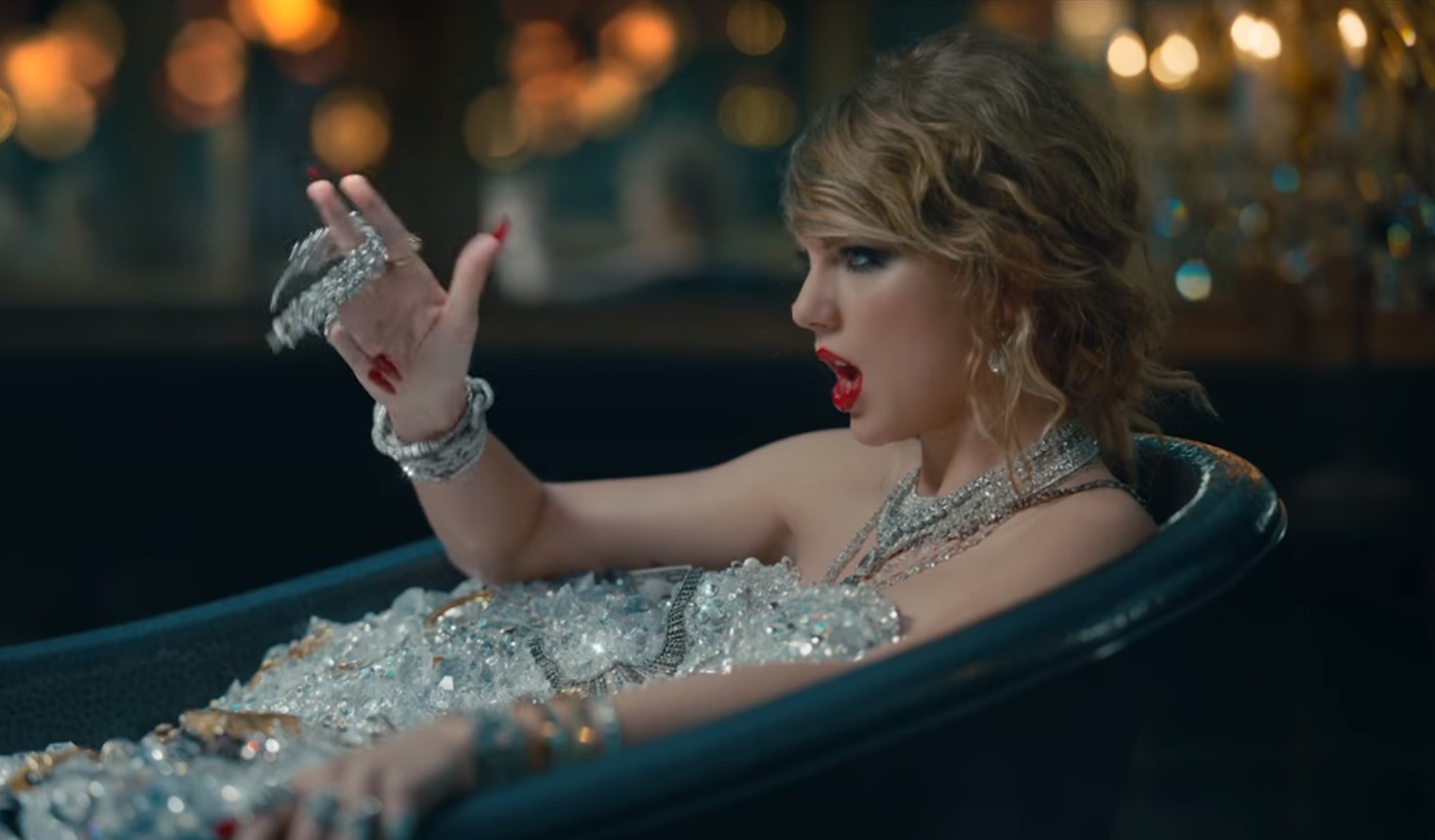 Photos courtesy of Getty, WENN, Taylor Swift.