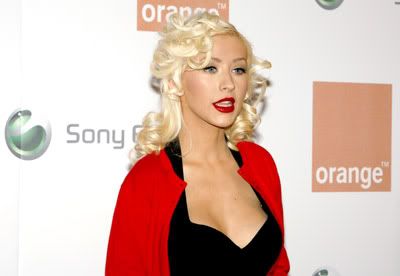 Christina Aguilera has some news outlets guessing that she's pregnant after her remarks about wanting a family. She clearly says that she won't be trying until late next year, though, and the speculation seems unwarranted. Britian's Mirror reports:
The sexy singer, who wed Jordan Bratman last November, says they'll be trying for a baby in 18 months when her tour ends.
"I always wanted to be a young mother," she tells Elle mag. "When I know what I want, I go for it."
We posted pictures of Aguilera drunk just a few days ago, making it doubly unlikely that she's pregnant.