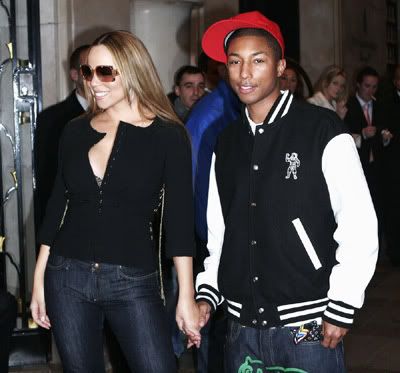 Mariah Carey, 35, holds hands with Pharrell Williams, the successful 32 year-old lead vocalist of NERD, as they leave Paris. Although their relationship looks more than just professional they were shooting "The Say Something" video together a couple days ago. Late last month Mariah was said to be dating NY-based rapper Cam'ron.
Mariah says in the March issue of Marie Claire that the rumors of her 2001 breakdown were false and she was simply overworked:
"They all said I'd had a nervous breakdown, but people don't recover from nervous breakdowns three days later!"
Mariah must have forgotten that her publicist confirmed that she was "under psychiatric care" at the time.
Six more after the jump
[via]