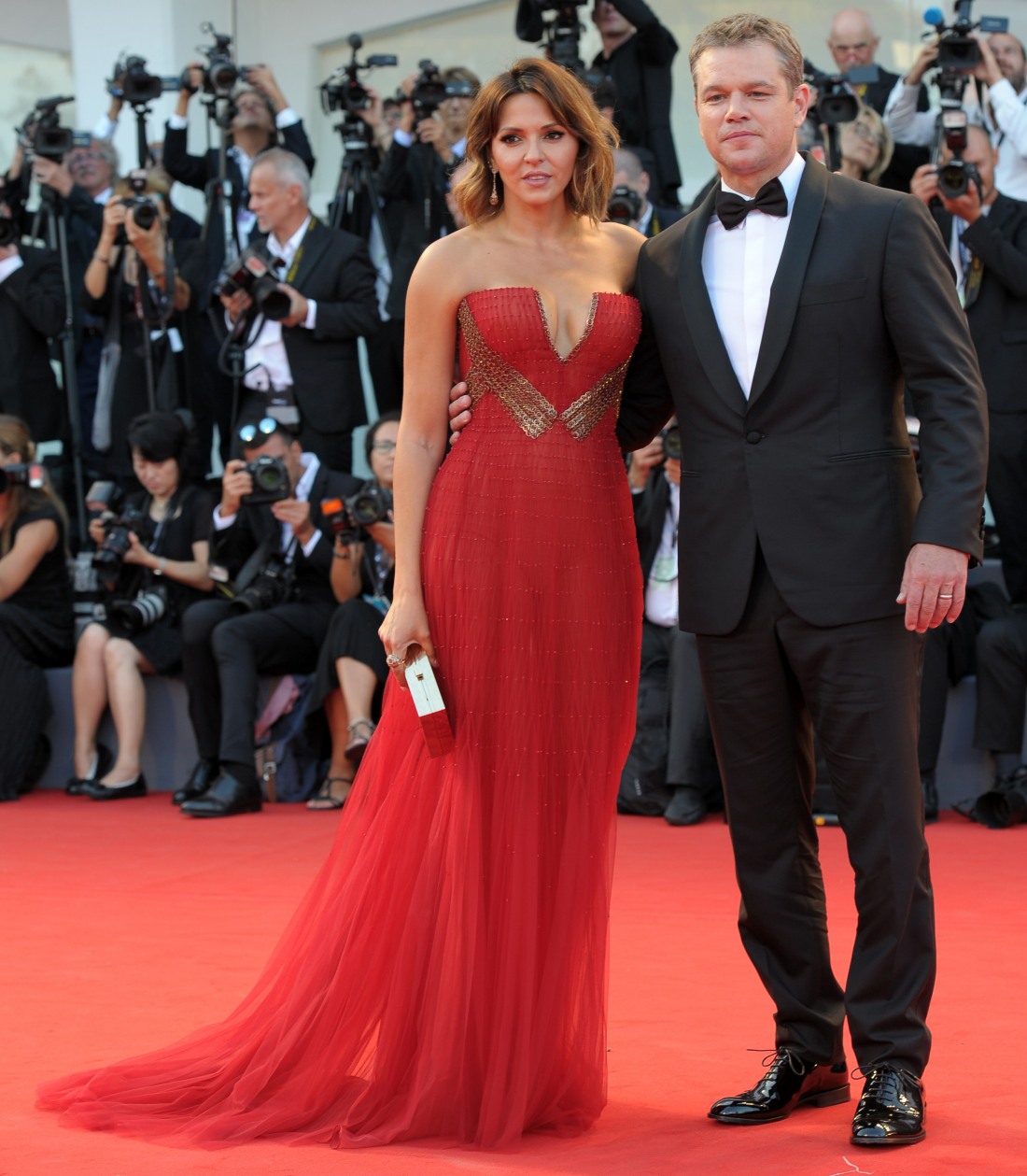 Here are some photos from the big first-night premiere at the Venice Film Festival. The Day 1 premiere event was for Alexander Payne's Downsizing, a film which might actually be about physical "downsizing," as in… Innerspace, but sort of art-house dark comedy? Something like that.
Anyway, let's talk about fashion. When in Venice, wear something from one of Italy's best designers. That's what Matt Damon and his wife Luciana did: they wore his-and-hers Versace. Matt went with a classic Versace tux, and Lucy went with strapless red Versace gown. I like the color on her and I'm okay with the design. My two qualms are her hair and the sheerness of the gown. Lucy has never had good hair and while this isn't her worst hairstyle (she had God-awful mom bangs for a few years), I also feel like it should NOT be this hard for her. As for the sheerness… I can see her shapewear under the dress. I know it's Versace and everything, but just ask for the dress to be lined.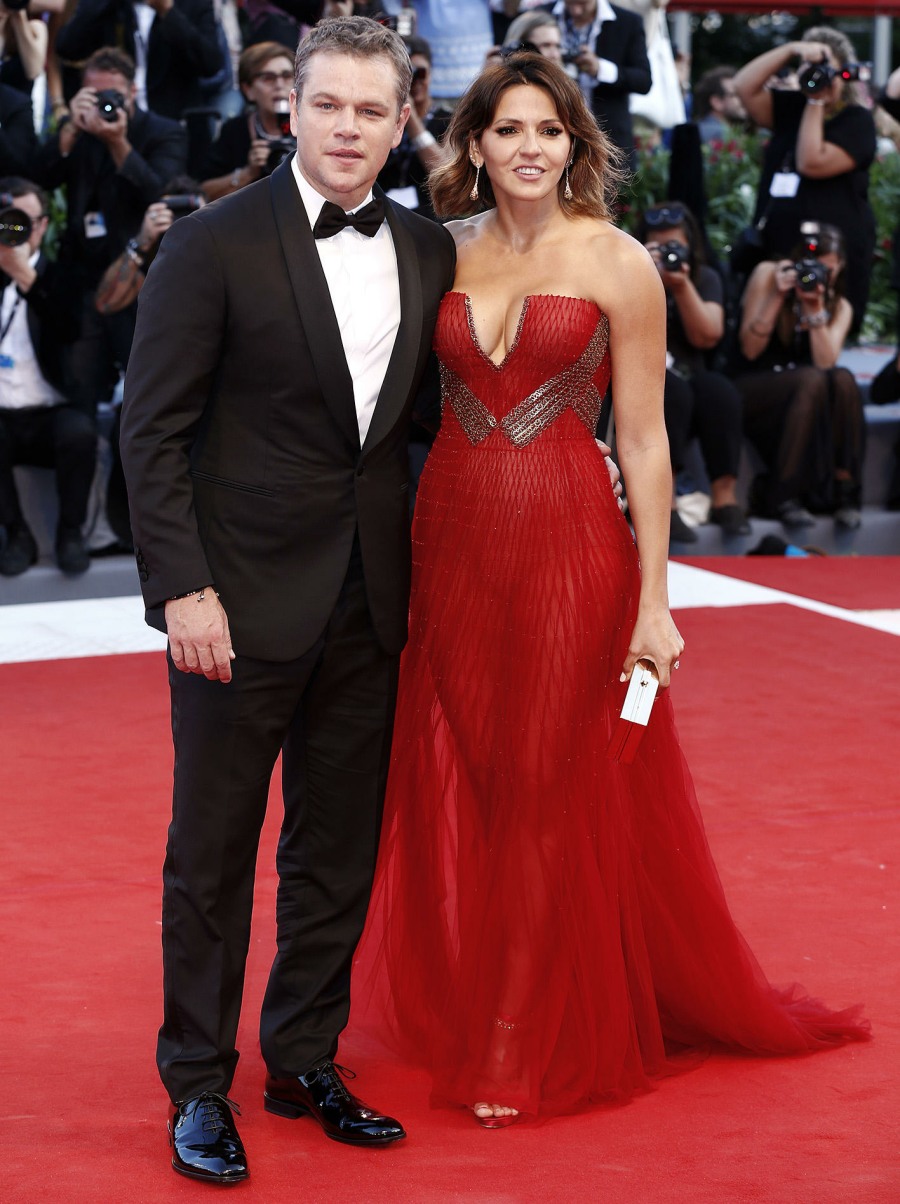 I was worried about Kristen Wiig because her photocall hair looked like a terrible wig (it might have been). Thankfully, Kristen went for a more traditional look for the premiere – she wore Zuhair Murad. The dress is fine, but a bit boring and safe on her. I always feel sorry for her a little bit, because I feel like she would love to be considered a Fashion Girl but she just isn't.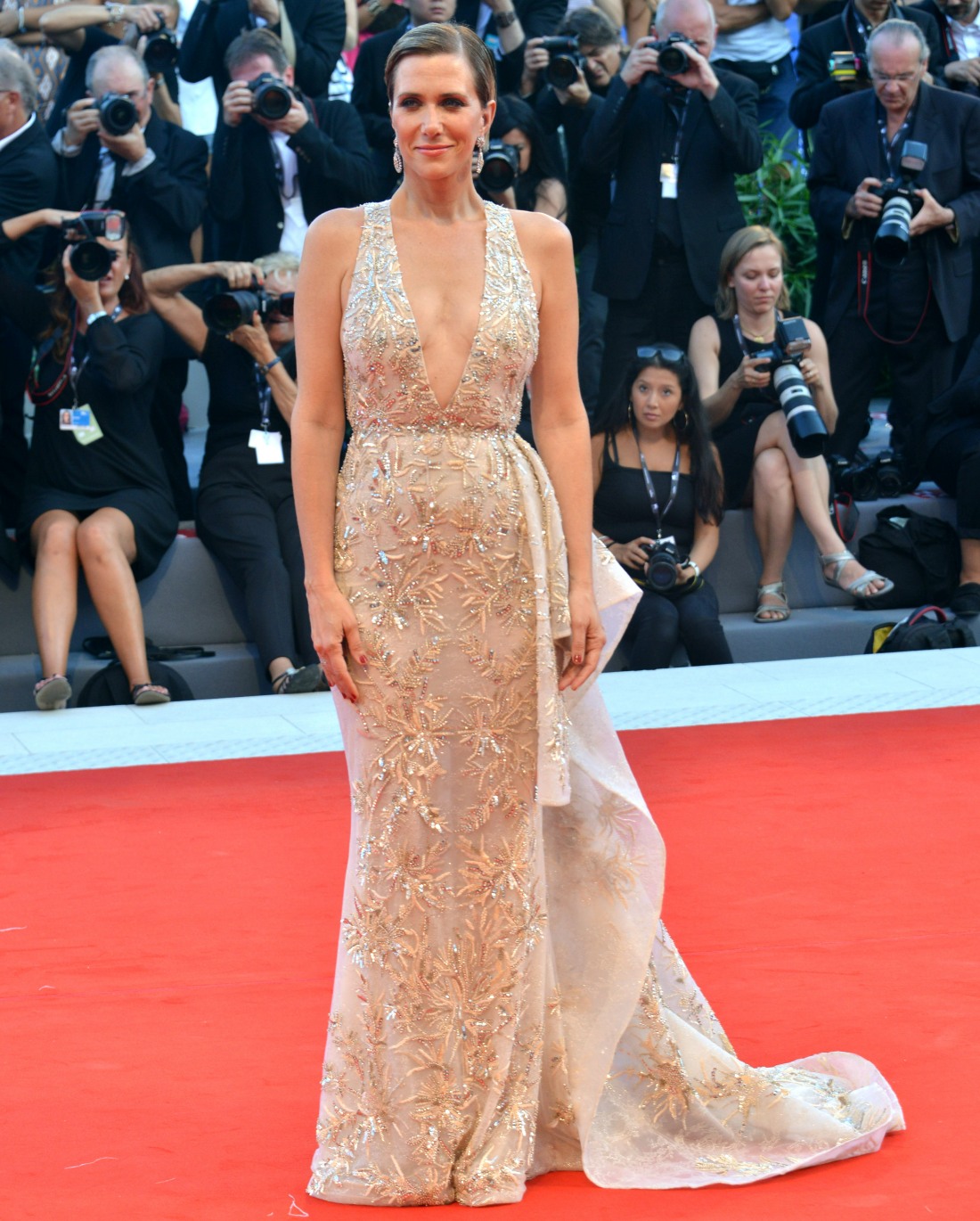 Here's Rebecca Hall in Armani Privé Fall 2017. I've always found Hall to be so beautiful, but this dress is not great. Anne Hathaway wore a different version of this Armani face-eating ruffle dress and it looked bad on Hathaway too. The point is that Armani needs to stop doing this to women. It's not "architectural design," it just looks stupid and uncomfortable.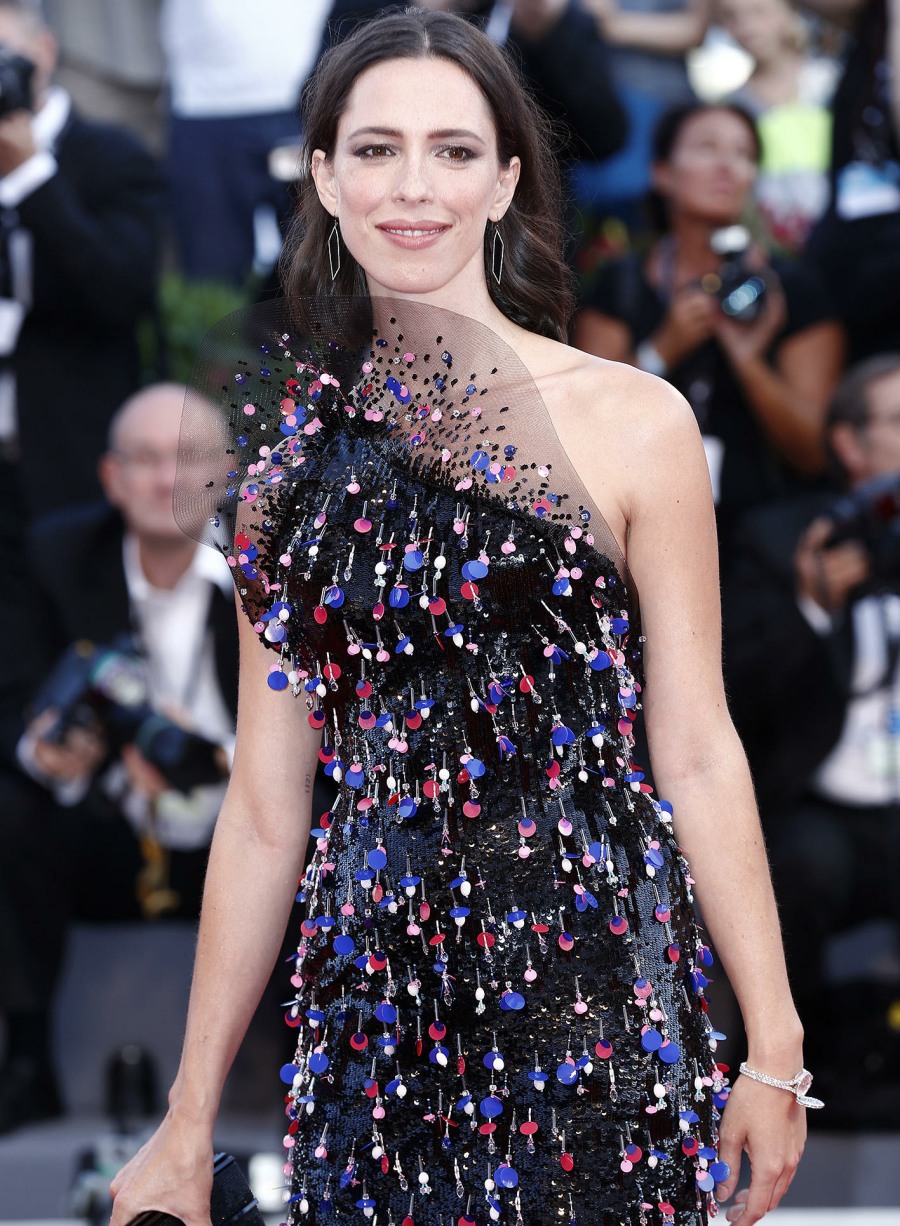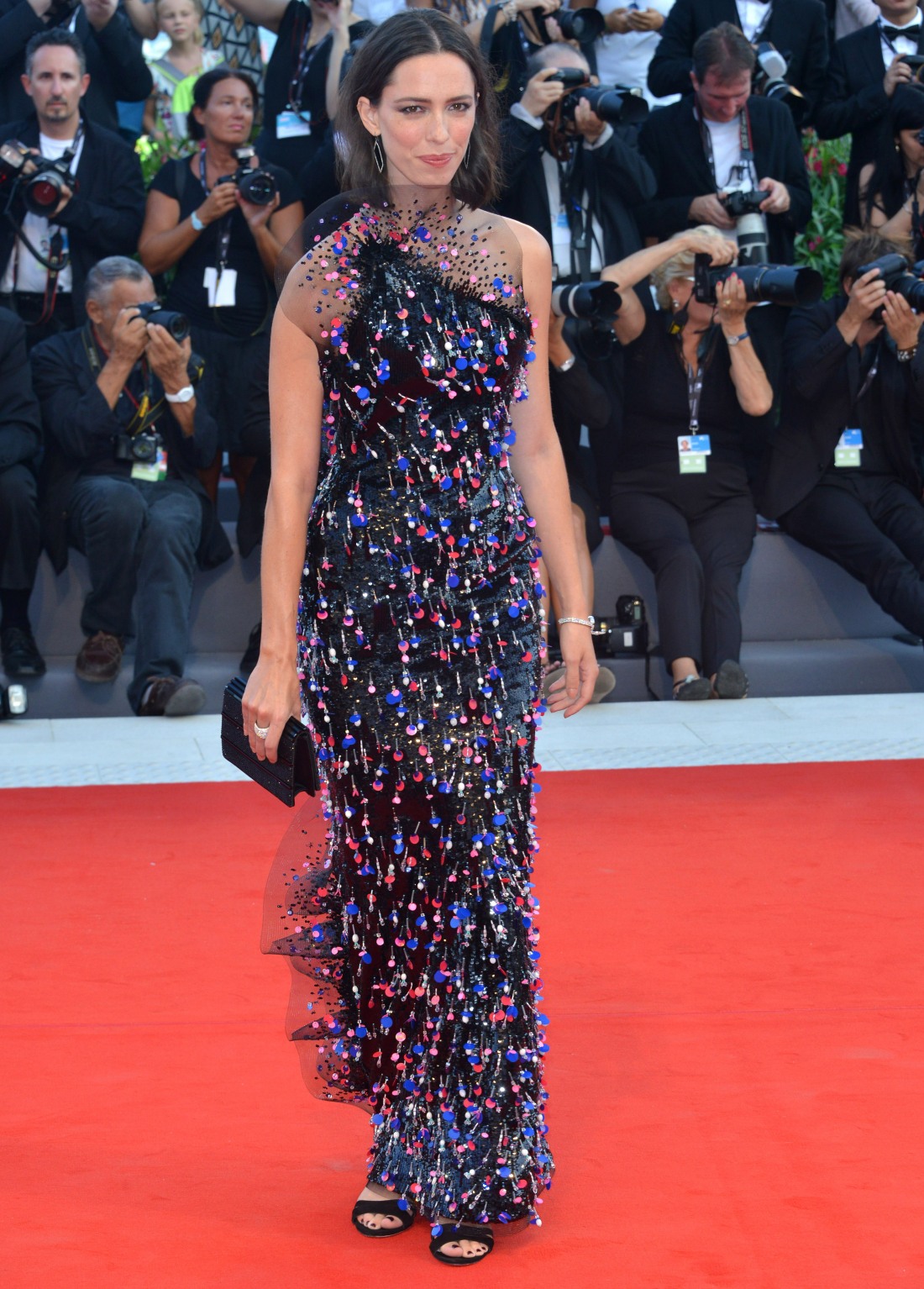 Photos courtesy of WENN.