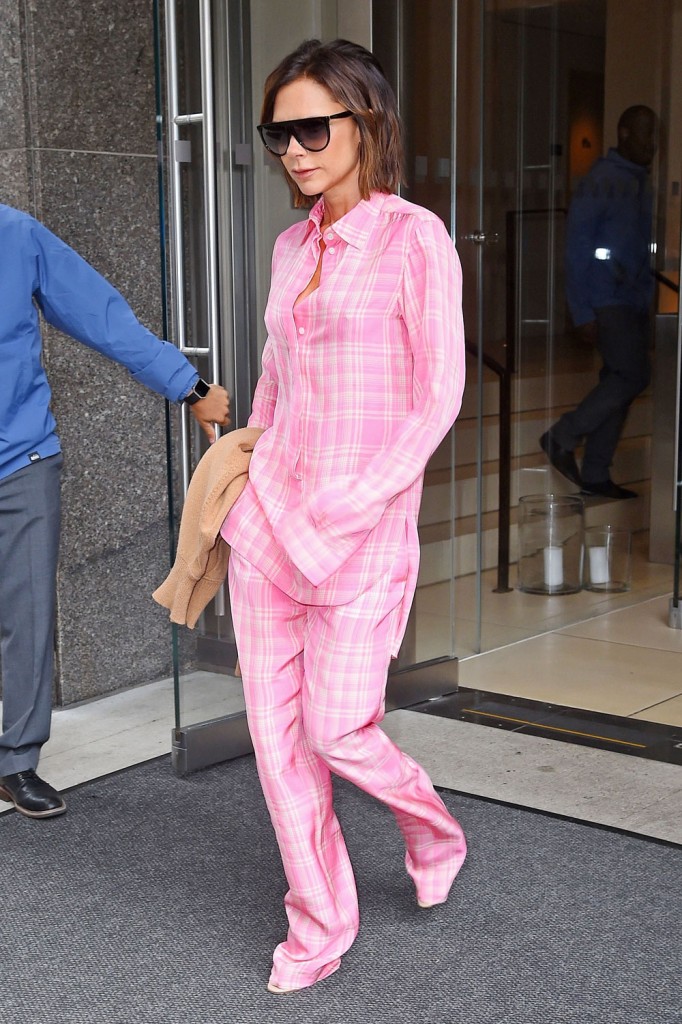 New York Fashion Week will once again soon be upon us, and designers are getting ready to wow us with their newest collections. One such designer is the Posh One herself, Victoria Beckham. After the huge success this past spring with her capsule collection for Target (I still love my calla lily blouse), she's hoping her latest collection will bring pajamas in vogue.
On Tuesday, the 43-year-old former Spice Girl showed off one of the outfits from her pre-Spring 2018 ready-to-wear collection while out and about in New York City. Victoria rocked a pink gingham check pajama-inspired top and trousers. She completed the look with a camel-hued sweater and nude-toned heels – which you can't see because her pants obscure them. This would drive me insane. I am a stickler for a proper hem, which I like to break at the vamp of the pump (you're only really supposed to see the form of the shoe, but maybe that's just me). Back in June, VB modeled a blue version of the same outfit.
The comfy ensemble is part of Victoria's Resort collection, which, judging by the looks showcased on Vogue's website, should be another success. I am coveting that gorgeous cobalt blue jacket featured in look #12. It looks like the outfit Victoria wore later that same day to take her son Romeo to the U.S. Open on Tuesday, a flowy blue ensemble consisting of culottes and a matching top from the same collection. I am envious of how she can totally pull off seemingly effortless elegance. And, if PJs come into fashion, does this mean I can wear my flannel Big Dog jammies to the office? Fingers firmly crossed.
If introducing her new RTW collection wasn't enough, Victoria is also gearing up for the release of her second makeup collaboration with Estee Lauder, which is set to launch tomorrow. I love EL (former navy tights-wearing beauty associate here) and I think the new shades are great. I did the high fashion pajama look, and I'm sure we will be seeing more of it.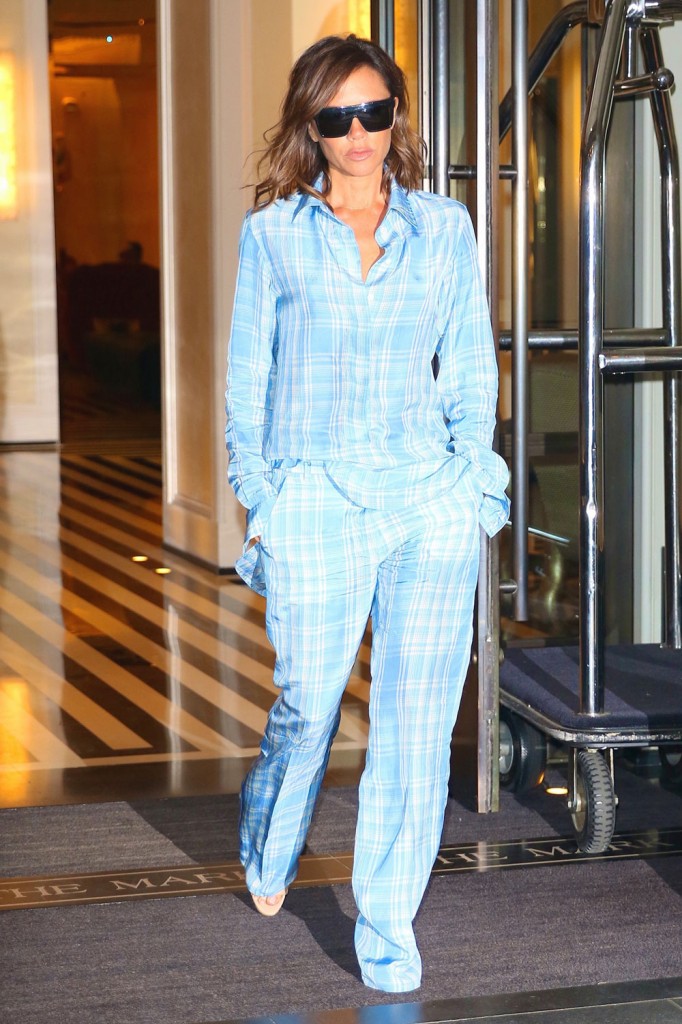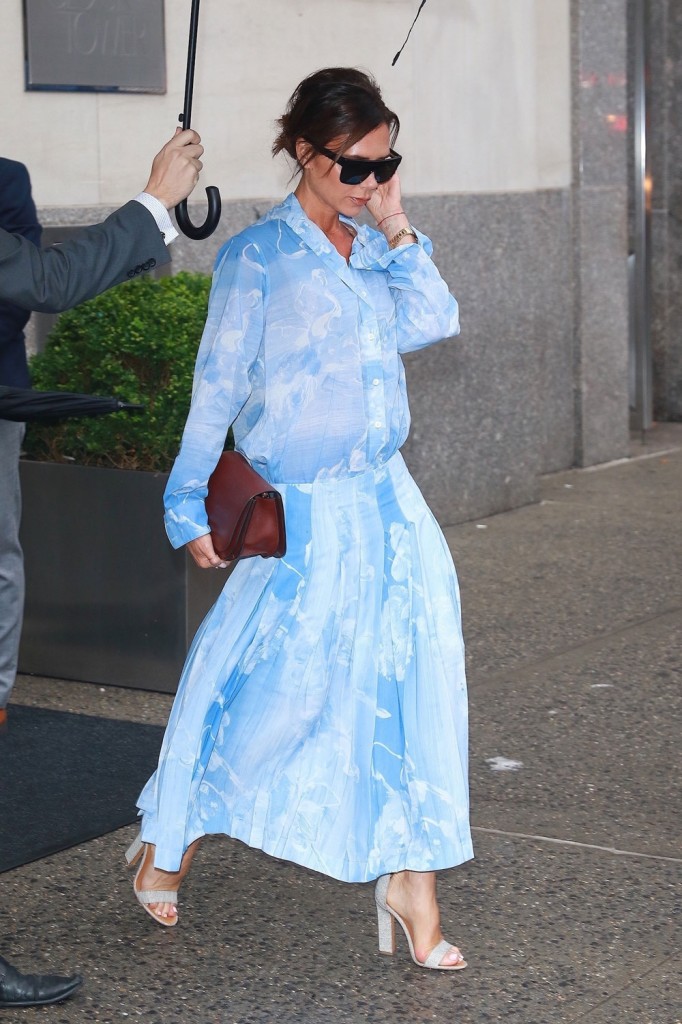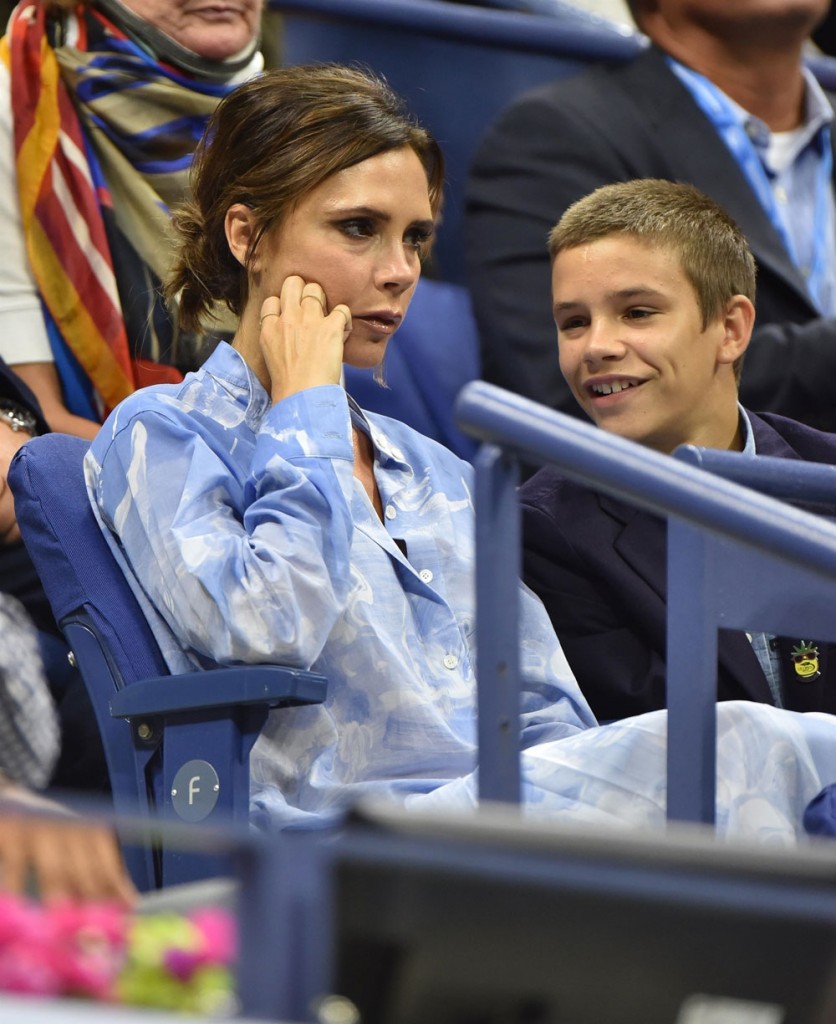 Photos: Backgrid