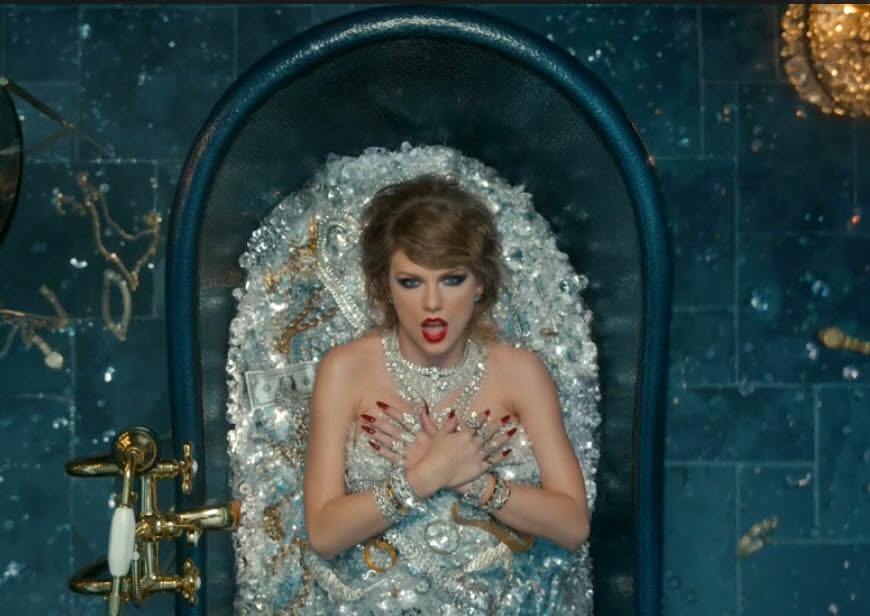 Before we get into People Magazine's latest missive from Team Snake Emoji, I'd really like to point out that everyone should read this excellent analysis of Taylor Swift's "Look What You Made Me Do" song and video. Vulture's Mark Harris writes that LWYMMD is "the first pure, truly emblematic, undeniable piece of pop art of the Trump era," which reads as a "tour de force of deflective petulance." Harris uses words and phrases like "utterly insufferable" and "an anthem that turns the abrogation of personal responsibility into a posturing statement of empowerment." And this: It "imagines a world in which a clean slate means never having to say you're sorry because every conceivable way you lash out must be someone else's fault. Is Taylor Swift to blame for anything? How can any of us know? There was violence on many sides, many sides." Please read it. I finally feel understood.
As for Team Taylor's missives to People Magazine, everything is going according to schedule. The first single has been out for six days and it's a huge, record-smashing hit. The album doesn't come out until November, on the tenth anniversary of Donda West's passing. That leaves more than two months in which Taylor gets to really bring The Taylor Swift Show to town. There will be interviews and shady stories dropped to major outlets. There will be photo-ops and pap strolls. And I'm sure we'll be seeing Taylor and Joe Alwyn on some kind of date night at some point. People Mag wants to remind us that she's still with Poor Joe.
Taylor Swift is breaking records left and right with her new single "Look What You Made Me Do," and her relationship with boyfriend Joe Alwyn is also stronger than ever. A source close to the Grammy winner, 27, tells PEOPLE exclusively the duo are still "very happy together" and continuing to spend time with each other out of the spotlight.

"Her decision to keep her relationship with Joe quiet is making her happy," says the source. "They have been getting to know each other slowly without any pressure."

Earlier this year, Swift spent an extended period of time with Alwyn in the U.K. while he filmed his upcoming movie The Favourite. The actor also often visits his girlfriend in the States and "is very happy about spending time at home with Taylor," adds the source. "They seem to be on the same page. Joe is getting to know Taylor's parents and everyone likes him. He is very supportive of her work."
You can always tell when a story about Taylor's love life is coming from Taylor's team because all of the quotes are about how SHE feels and what the guy is doing for HER. Who is Joe Alwyn? Does he feel anything? Does he have any agency, in life or in this relationship? Or is he merely an extension of Taylor Swift, there to serve her needs and wants, there to serve a Tay-specific purpose on a Tay-specific schedule? Taylor is happy with Joe, therefore Joe still exists.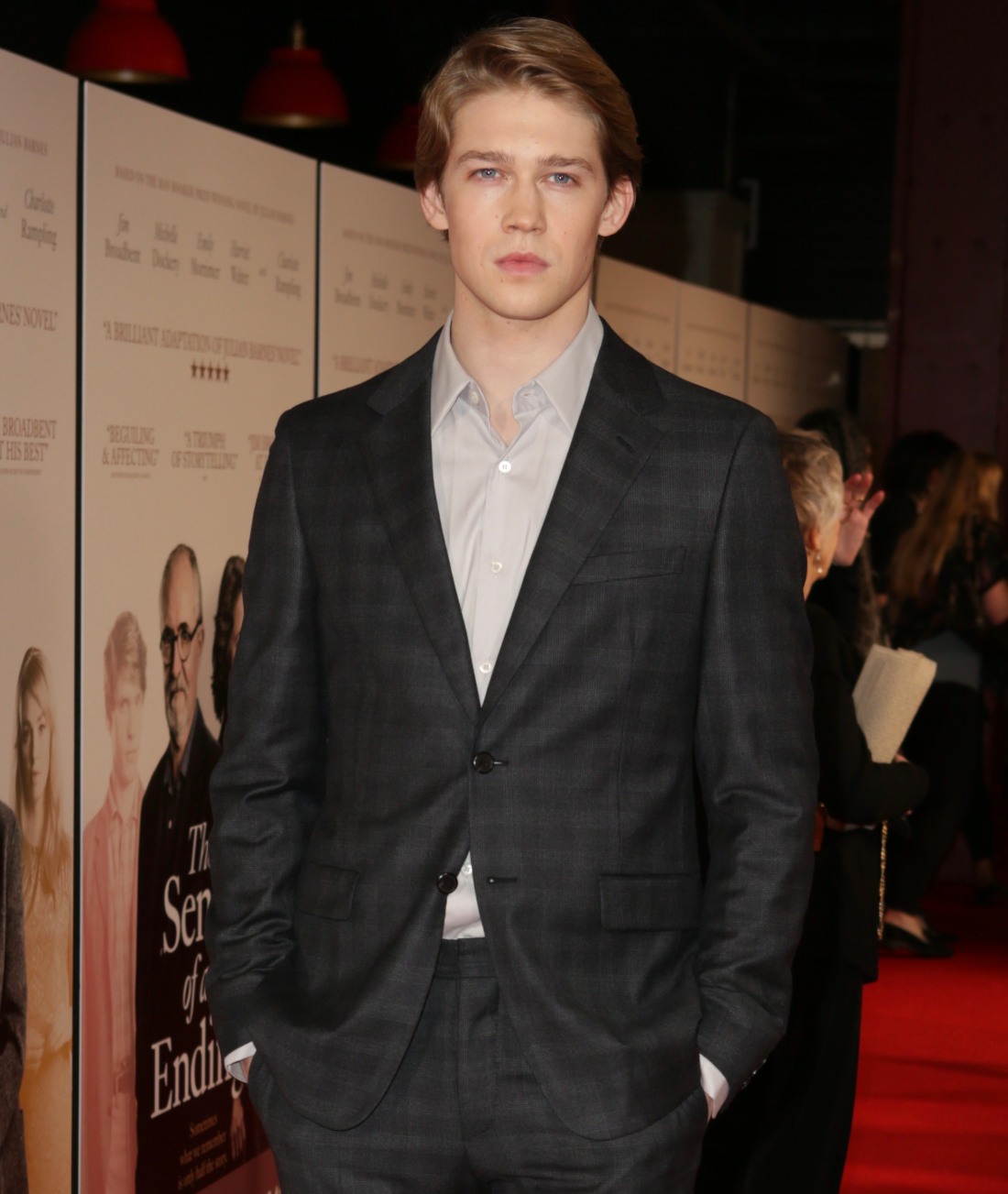 Photos courtesy of WENN.