I'd like to think that I'm up on celebrities and Hollywood's various famous people pairings, but I honestly had no idea that Benji Madden and Cameron Diaz were married. In fact, I haven't really heard anything about either one of them in a while – and I'm really okay with that.
Well, on Wednesday, the 38-year-old Good Charlotte guitarist shared a sweet photo in honor of Cameron's 45th birthday. He captioned the pic "Happy birthday to my Beautiful Wife. I feel like I am the LUCKIEST guy ALIVE," the 38-year-old rocker wrote. "I don't think anyone could ever know the Depth, Kindness, and Compassion that I get to experience everyday thanks to My One and Only- You got me 'til the end baby."
Speaking of Cameron, during pal Gwyneth Paltrow's "In GOOP Health" summit this past June (which sounds as pleasurable as a root canal), she discussed why she stepped out of the spotlight after her last film, 2014's Annie. "I just went, 'I can't really say who I am to myself.' Which is a hard thing to face up to. I felt the need to make myself whole." I would think just saying her last movie was Annie would be enough of a reason to step away from the camera, but that's just me. No one should try to top Carol Burnett as Miss Hannigan. That's all I'm saying.
I guess part of making herself whole was finding her other half in Benji, whom she married in January, 2015 after seven months of dating. She went on to explain why she had resisted the temptation to walk down the aisle, saying, "I think it's a matter of I just hadn't met my husband. I had boyfriends before, and there's a really, really distinct difference between husbands and boyfriends." She went on to gush about her husband, calling him her "partner in life, in everything" and noting that, "We are so different from one another, but we share the same values — we're totally two peas in a pod."
So, anyway, HBD, Cameron. I think Benji's post was sweet, but some other media outlets made a big deal about the fact that the couple usually keep their romance quite hush-hush. Well, they're not constantly making virtual goo-go eyes at each other via social media and Cameron said back in 2015 that she felt "social media is a crazy-ass experiment on society. The way people use it to get validation from a bunch of strangers is dangerous." But I think her tune may have changed a bit, as she gave her hubby a shout out on Instagram in July, praising his talent and promoting Good Charlotte's latest album. Benji may have been seeking a little validation of his own online, posting a pic of the tattoo of his wife's name he got soon after they tied the knot, and, just last year, he wished Cameron a happy 44th on Instagram. I don't mind the occasional online declarations of love, so I don't see any big deal about Benji and Cameron's posts. Y'all do you.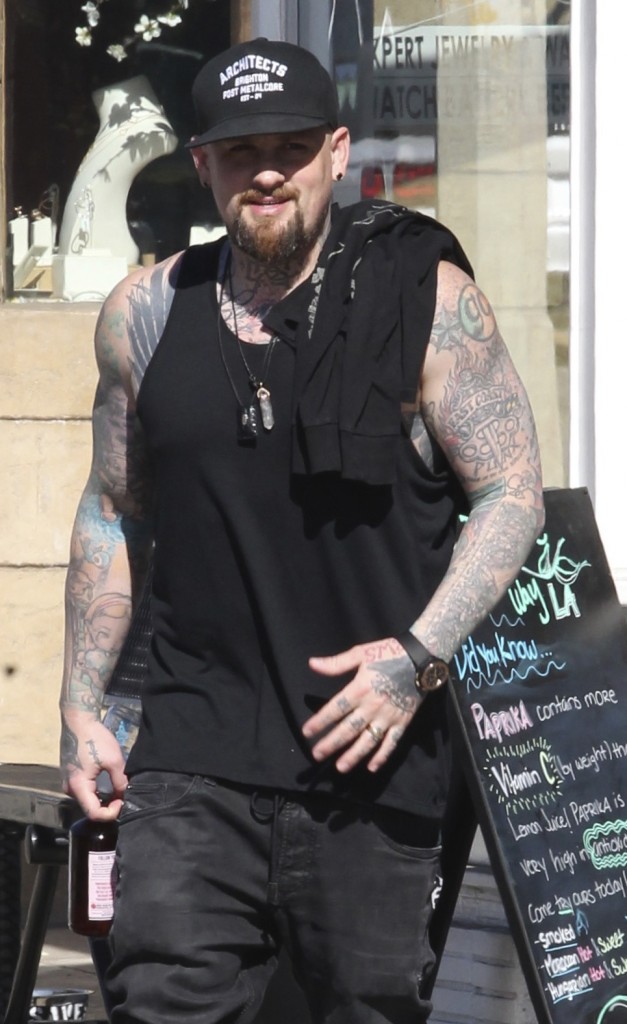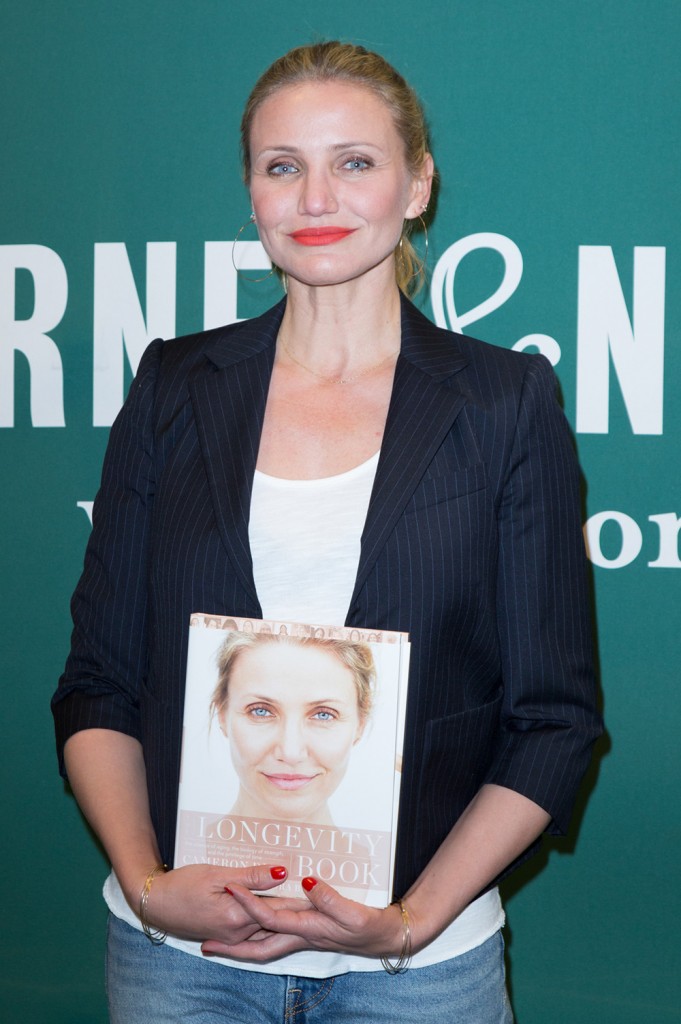 Photos: WENN.com, Getty Images