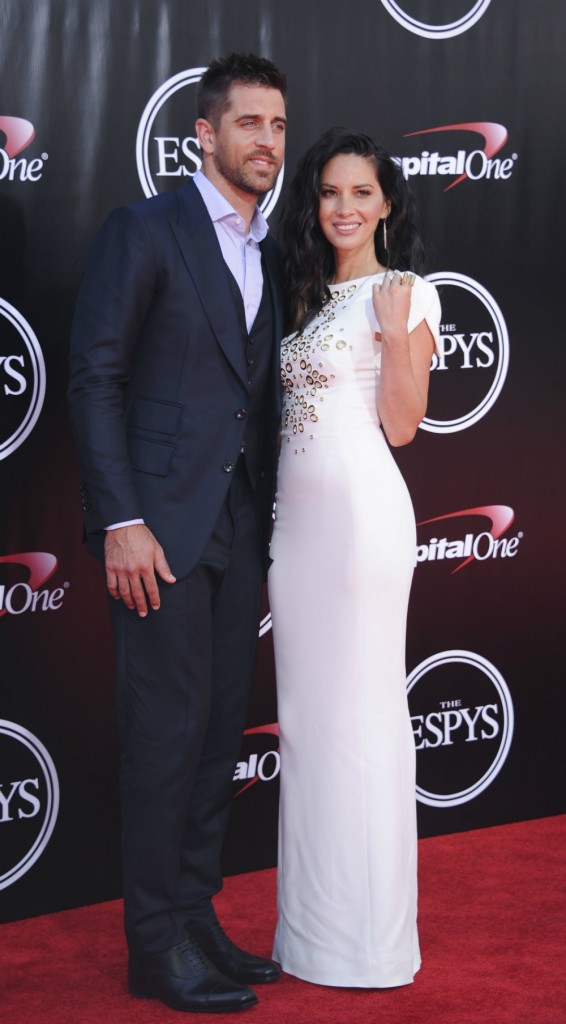 I heard a record scratch when I read this headline about Green Bay Packer Aaron Rodgers. Aaron is known for being a great quarterback and strictly controlling of his image. So when I saw that he had sort-of gone on the record about his relationship with Olivia Munn, whom he dated for about two years, I wondered what the hell he was selling. Aaron doesn't speak about much that isn't football. For instance, he still won't talk about his family, with whom he is estranged. Rodgers' family blamed Olivia for their estrangement from him, but even then Aaron refused to elaborate on their situation. In a recent interview with ESPN, Aaron commented on the difficulties of dating a public person.
Speaking his truth. Aaron Rodgers opened up about his high-profile split from Olivia Munn in a new interview. 

The NFL quarterback, 33, blamed the price of fame for placing "increased strain" on his romance with the X-Men: Apocalypse actress, 37. "When you are living out a relationship in the public eye, it's definitely … it's difficult," he explained to ESPN The Magazine in a profile published on Wednesday, August 30 — though he didn't mention her by name. "It has some extra constraints because you have other opinions about your relationship, how it affects your work and, you know, just some inappropriate connections."
In the full interview on ESPN.com, the reporter pressed Aaron whether he is referring to the people who blamed Aaron's bad season on Olivia. Aaron nods and said, "They're such misogynists, right?" Good for Aaron. When they first broke up, Aaron and Olivia were taking shots at each other in the press and I think many of us thought this was going to get messy. Since Aaron has moved on, supposedly, and Olivia is adamant she doesn't care what Aaron does, it's nice that Aaron is still defending her. It would be easy to let her take the blame but he's not because, of course, it was never her fault.
I am curious about the ongoing interest in their now-former relationship, though. I wasn't particularly interested in them when they were together and I like both of them just fine. I wonder if it is a by-product of his hyper-managed image? I don't find Aaron that much of a mystery. He likes control and that's probably why he's such a good QB. He and Olivia met somewhat halfway between his desire to direct how he is perceived and her desire to put their romance in the spotlight. But I guess the interest in them hasn't gone away so I'm just glad he's backing her up because yes, the misogyny in the NFL world is rampant.
Man, but I do love seeing him when he's on
Embed from Getty Images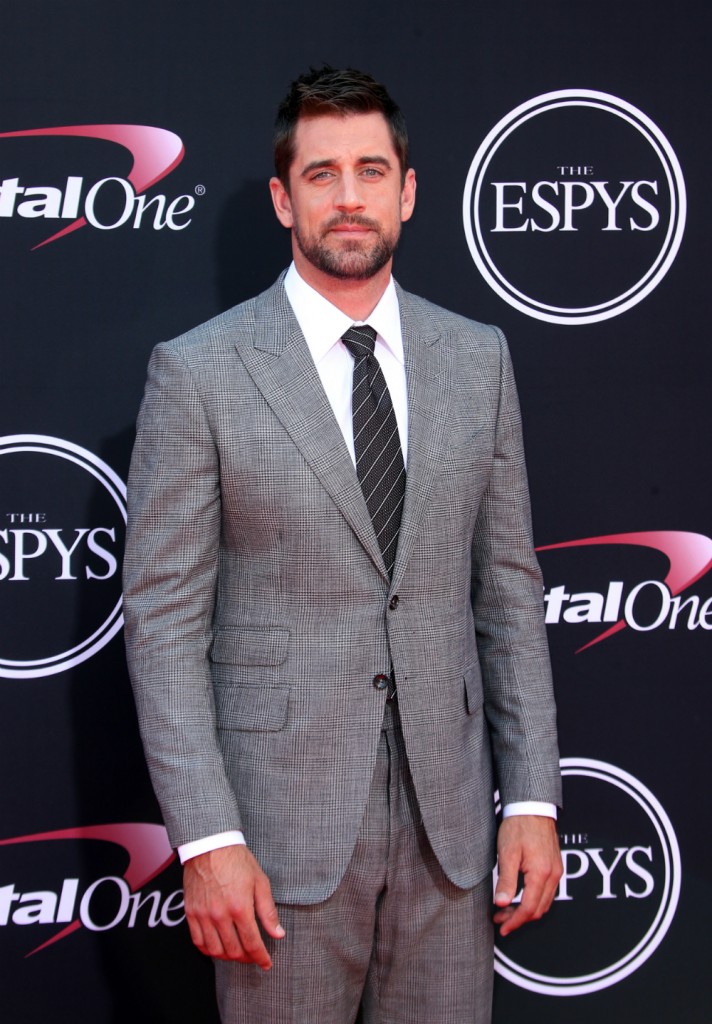 Photo credit: WENN Photos and Getty Images