As someone who is getting frighteningly close to the half-century mark, I just got a little inspiration to get my tush to the gym and atone for my Labor Day culinary sins. Real Housewife of Orange County Tamra Judge celebrated the big 5-0 on a trip to Tehàma Golf Club in Carmel, California with some friends and husband Eddie Judge. The trip was a "plan B" Labor Day vacay for the group, after plans to visit Cabo San Lucas fell through.
Since it's not a celebrity vacation without a barrage of photos on social media, Tamra filled her Instagram feed with birthday weekend memories. She posted a photo with her fellow travelers with the and the caption, "Road Trippin to Carmel with these nuts 🥜 @eddiejudge@brookenishida. When your flight gets canceled to Cabo there is always plan B 😛 Last day of my 40′s #birthdayweekend#champagneweekend #FmeIm50. Btw. Eddie says the shirt is salmon not pink….is that gay?" No, it's not gay, and it's 2017. Sheesh, lady.
The workout enthusiast, who won her first fitness competition last year, showed off her efforts in a bikini, donning novelty "50″ glasses in one shot and drinking out of a "fabulous at 50″ wine glass in another. She also posed in a birthday sash with her husband of four years, 44-year-old Eddie Judge. She captioned the shot, "Love you to the moon and back baby. @eddiejudge #tamras50th #vintage67."
She may be putting up a brave front about hitting this milestone age, but she recently admitted to Bravo's Daily Dish that "I don't grow old gracefully. There's nothing graceful about growing old. You can't see. It's horrible! 50 is old… it's old."
It's not all been champagne and bikinis for Tamra lately, as she was recently diagnosed with skin cancer, after finding a small mole on the side of her derriere. She posted a photo on Instagram not as a humblebrag about her bod, but to encourage everybody to periodically check for any potential cancerous spots. She captioned the snap, "I'm showing you this picture because this is what melanoma looks like. I don't want sympathy, I want you to save YOUR ass and get your skin checked. This was just a small black flat freckle…. I had no idea!" Of course, she then added, "I'll be fine because my faith is strong and my Ass ain't bad either."
Skin cancer is a really crappy birthday present. Hopefully the rest of her birthday festivities were happier. And now, I'm going to go sit by my gym until they open their doors.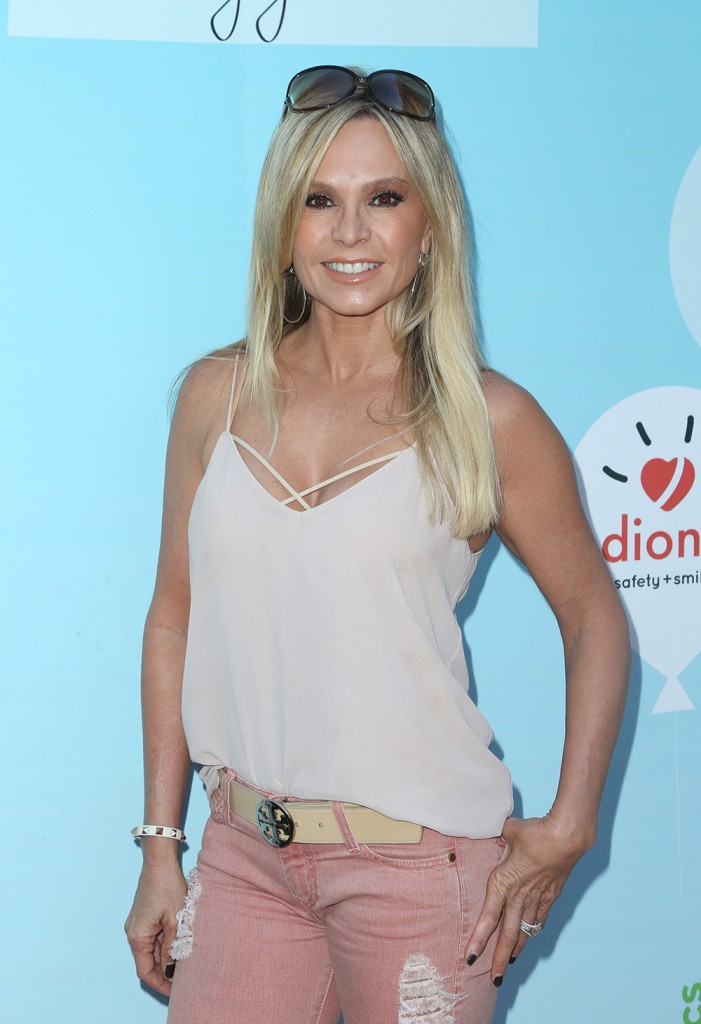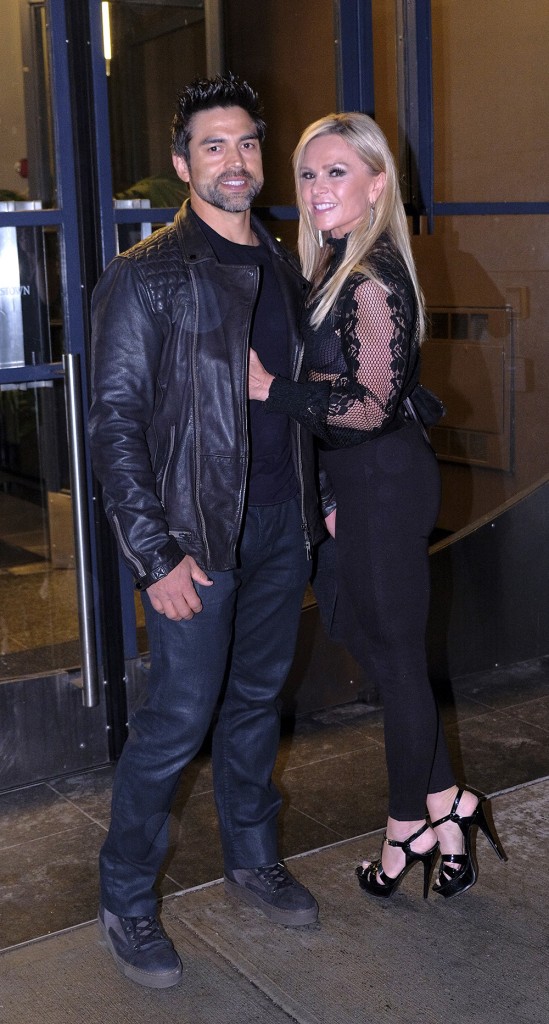 Photos: WENN.com