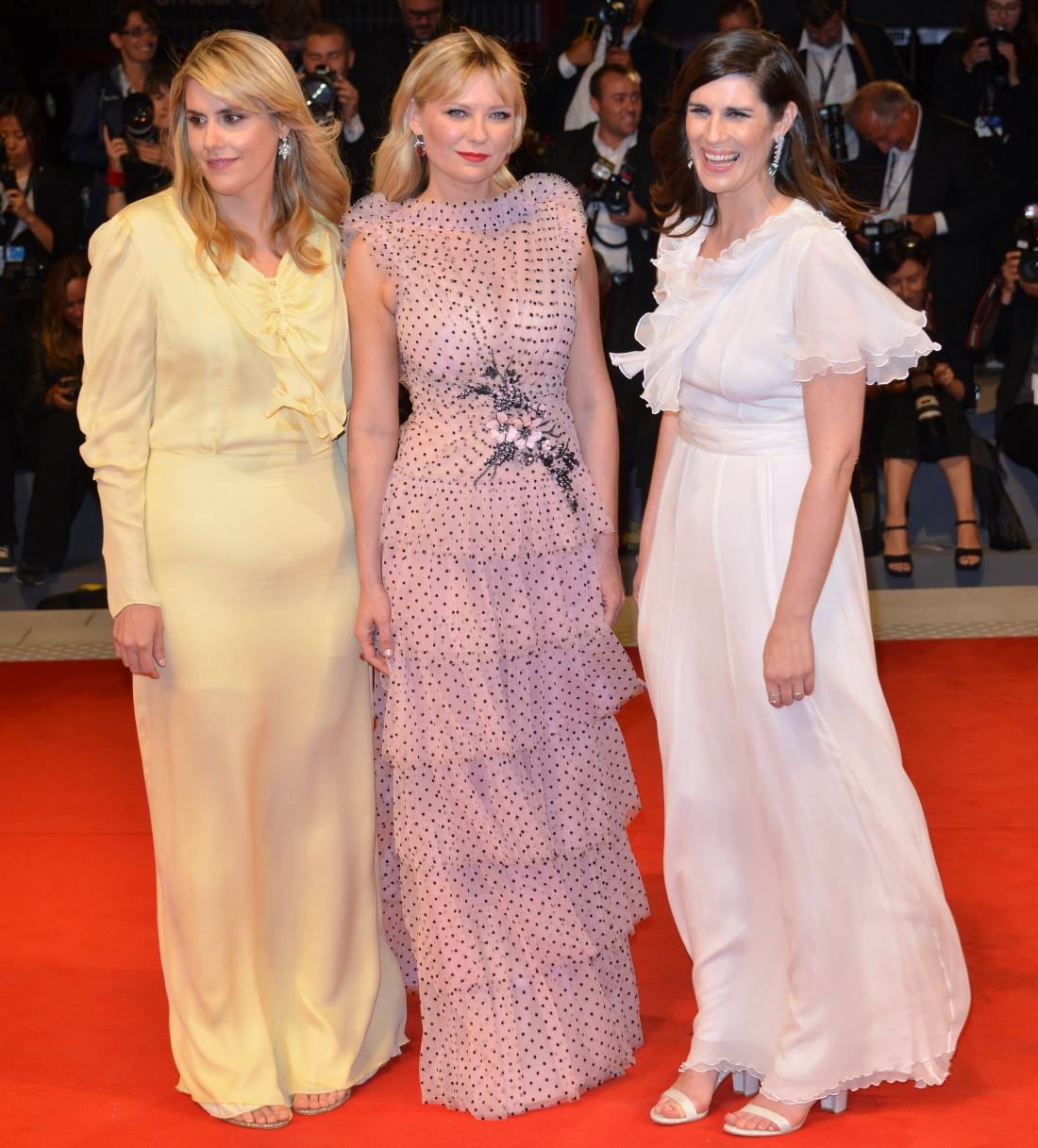 Here are some photos of Kirsten Dunst at the Venice Film Festival on Monday. She's in Venice to promote and premiere Woodshock, the art film (and "film advertisement") directed by Kate and Laura Mulleavy, the two founder/designers of Rodarte. Kiki has been friends with the Mulleavys for years, and they decided to do this weird little art film about a woman – who has a fabulous wardrobe – going on a bad trip in Northern California.
Obviously, Kiki will be wearing head-to-two Rodarte for the promotion and premieres, which is sort of genius. Tom Ford does something similar – if you're starring in a Tom Ford film, of course you're going to be dressed and styled by Mr. Ford. The thing is… I don't think the Mulleavys are really giving Kirsten their best stuff…? I like Rodarte stuff sometimes – I think they veer into "overworked" and "needing to take out one element before they send it down the runway," but they have a vision and sometimes it really, really works. This was the premiere look they gave Kiki – a polka-dotted, ruffle-tastic tiered gown. I'll say this… it looks like something Kiki would have picked out for herself. Also: I'm totally bump-watching Kiki, she looks pregnant in ALL of these photos and if she's not preg, then the Mulleavys need to rethink the way they cut the ruffles/clothing around the abdomen.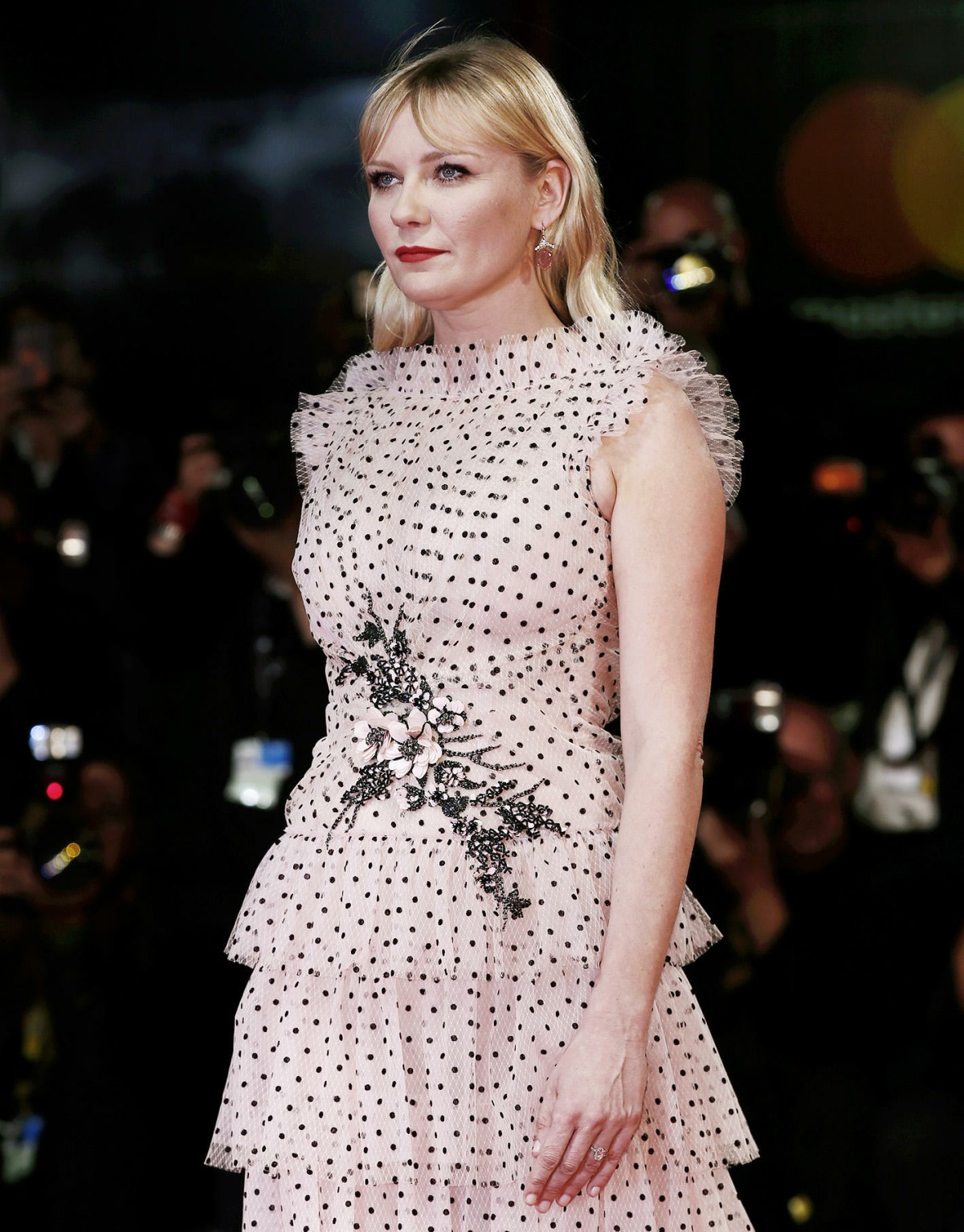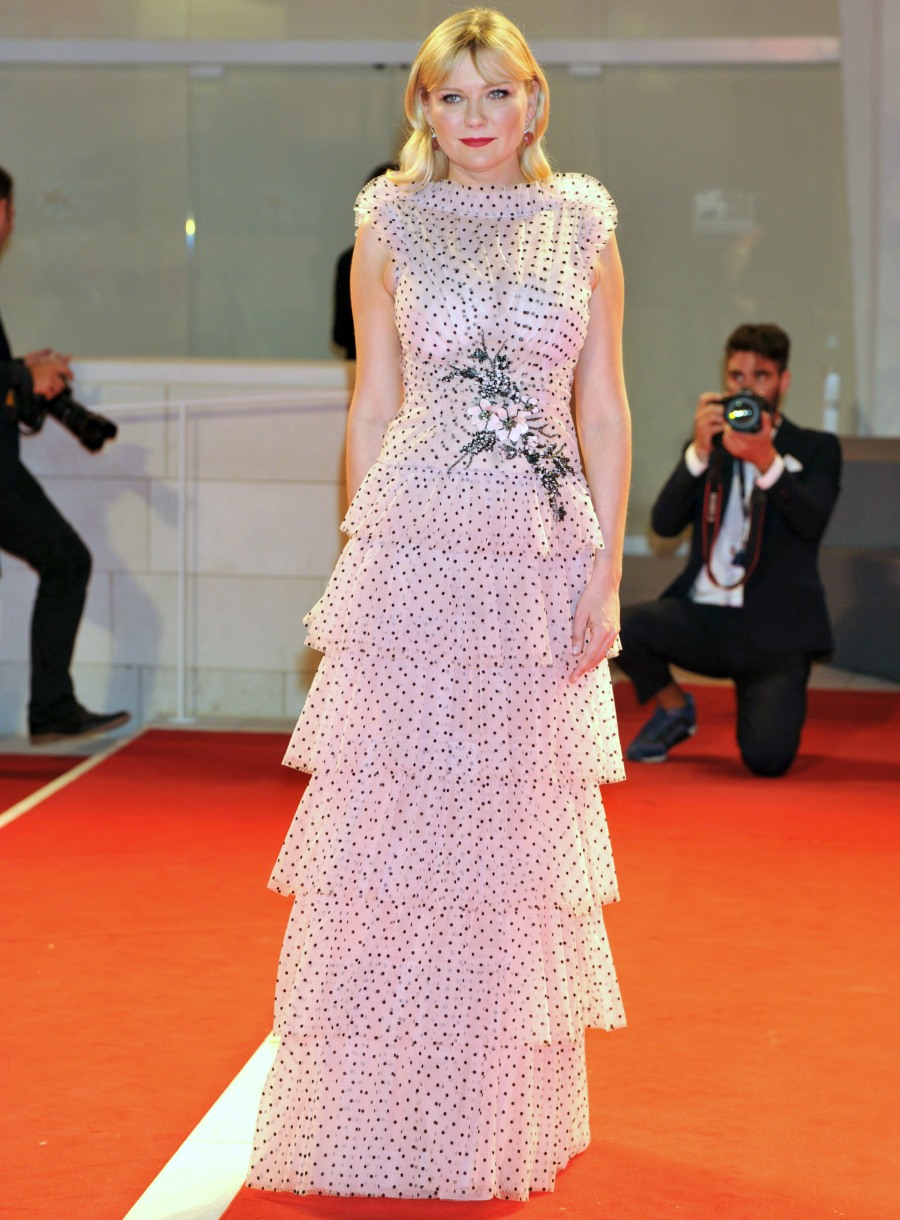 In case you're thinking, "hey, I bet Kirsten's photocall look earlier in the day was a lot better," no. It was not. They sent her out in a two-piece blouse-and-trouser ensemble that I call Nouveau Mrs. Roper. Bonus Pilou Asbaek, who is in Woodshock.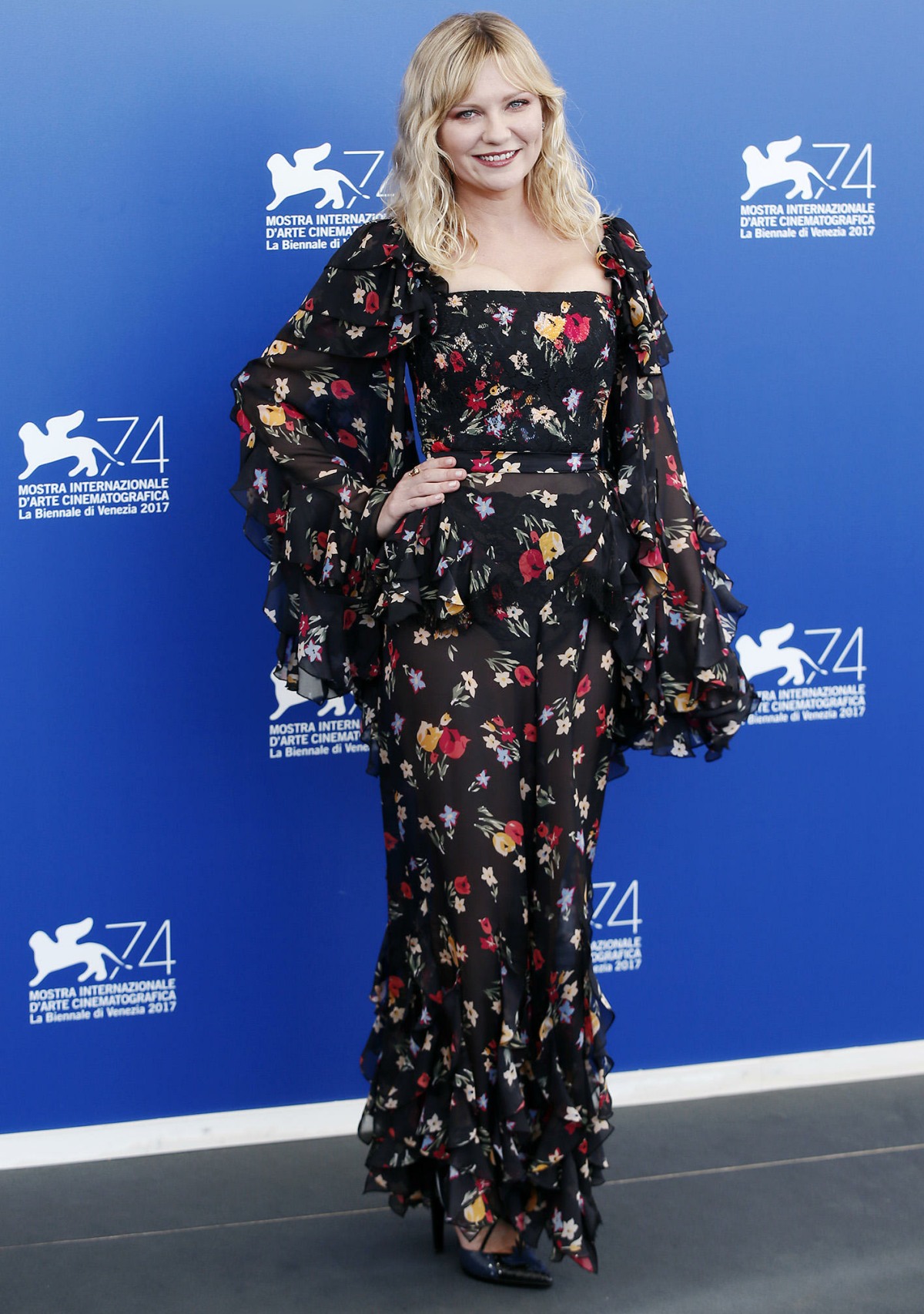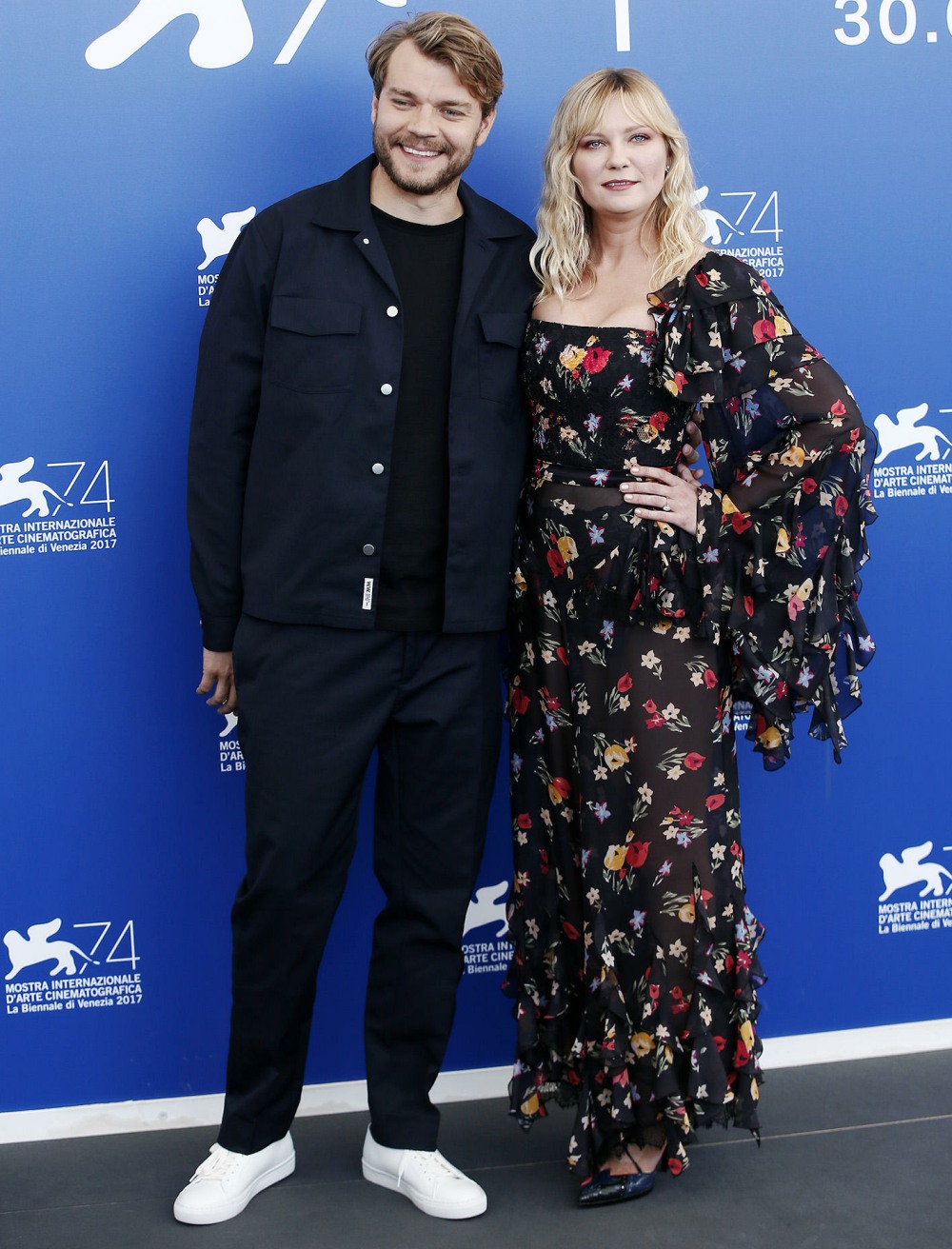 Photos courtesy of WENN.