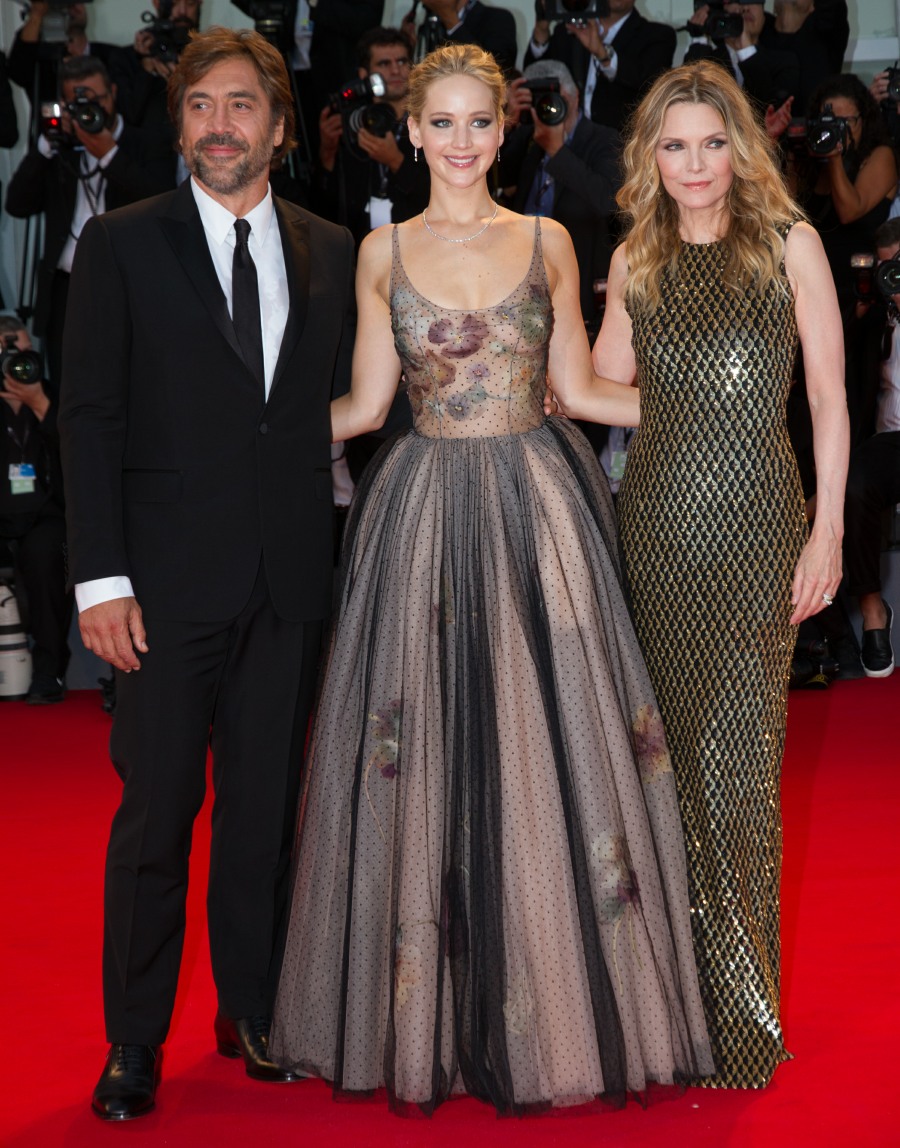 Here are some photos of Jennifer Lawrence and that cast of "mother!" at the Venice Film Festival. I've been writing it as "Mother!" but the "m" really is lowercase on purpose, apparently. Jennifer and her director lover Darren Aronofsky arrived in Venice a few days ago, along with castmates Javier Bardem (bueno) and Michelle Pfeiffer (guapa). First a note about the fashion – at the evening premiere, Jennifer wore this friggin' Dior ballgown which I flat-out HATE. Hate, hate, hate. At this point, J-Law honoring her Dior contract just triggers my gag reflex, because she inevitably gets the most twee, princess-y looks from the house and IT'S NOT WORKING. My kaiserdom for J-Law in a clean, simple Armani. Michelle kept it simple in a Michael Kors, btw.
As for mother! (God that title is annoying), Variety did an in-depth review after screening the film in Venice – go here to read. Some SPOILERS (just skip this paragraph if you don't want even mild spoilers)…I found the Variety take very interesting, because the reviewer came away with this idea: the central mystery of the horror story is never answered. That mystery? Why Javier Bardem's character is so hateful to his lovely young wife, played by J-Law. The reviews coming out of Venice are pretty good-to-mixed in general – go here for THR's review, and here for Vanity Fair's review. My take, having just skimmed the reviews? This film is not for me. And I find it creepy that J-Law ended up dating a writer-director who "gave" her this part where she's repeatedly punished for the crime of… renovating her house.
Here are some pics from the photocall earlier in the day. Jen wore a Giambattista Valli Resort 2018 dress which… should have been floor-length, then it would have been perfect. Whoever did her hair for the photocall did a bang-up job too.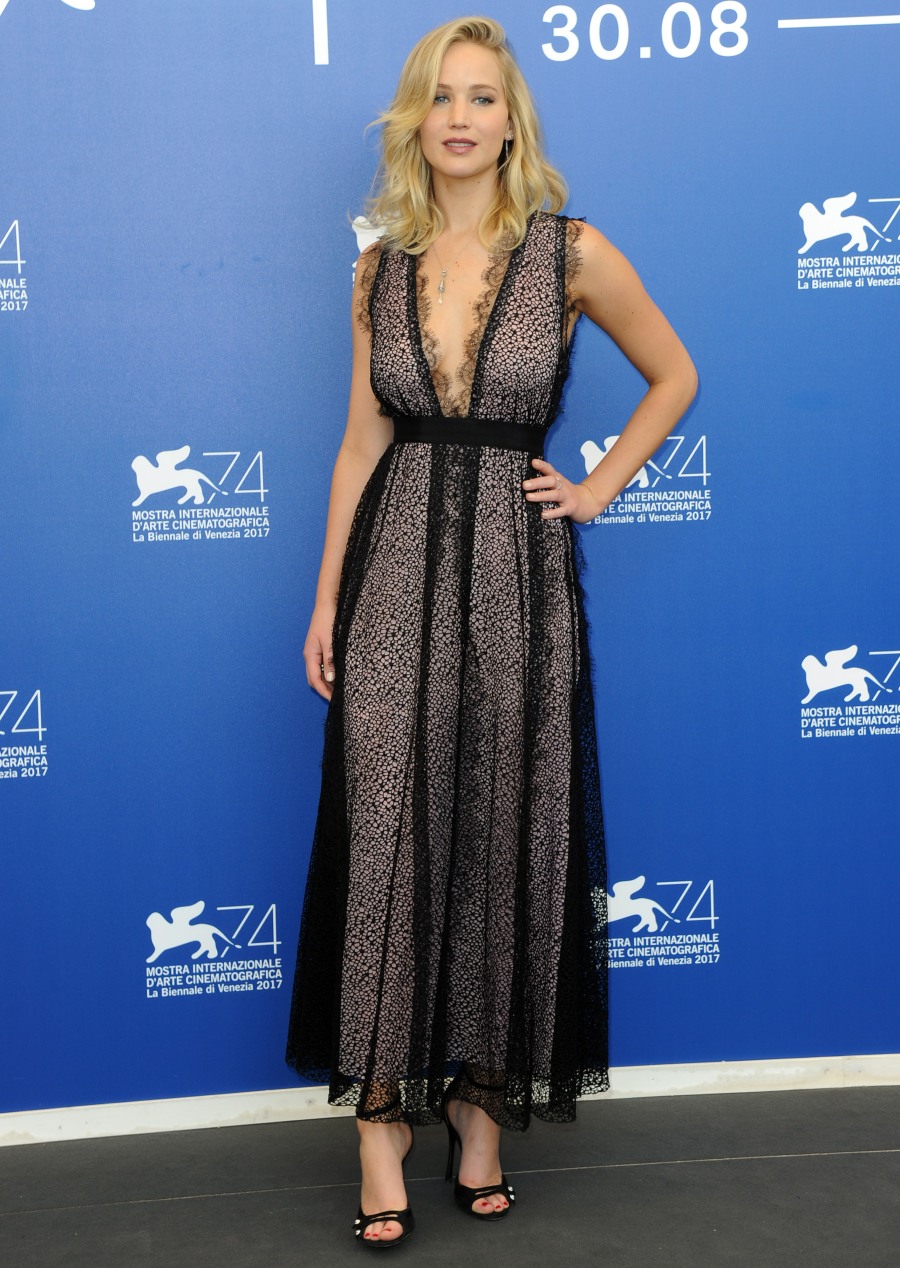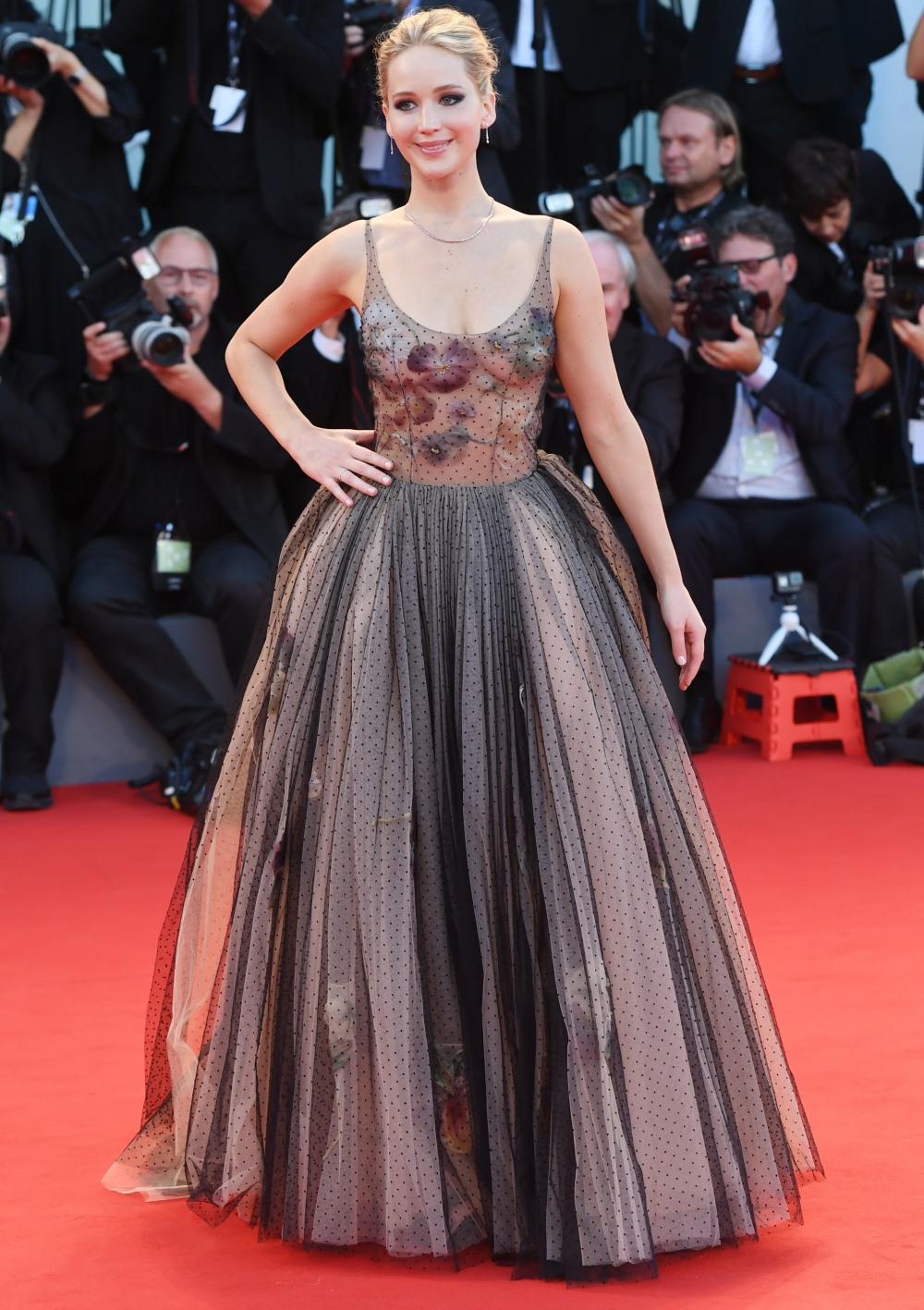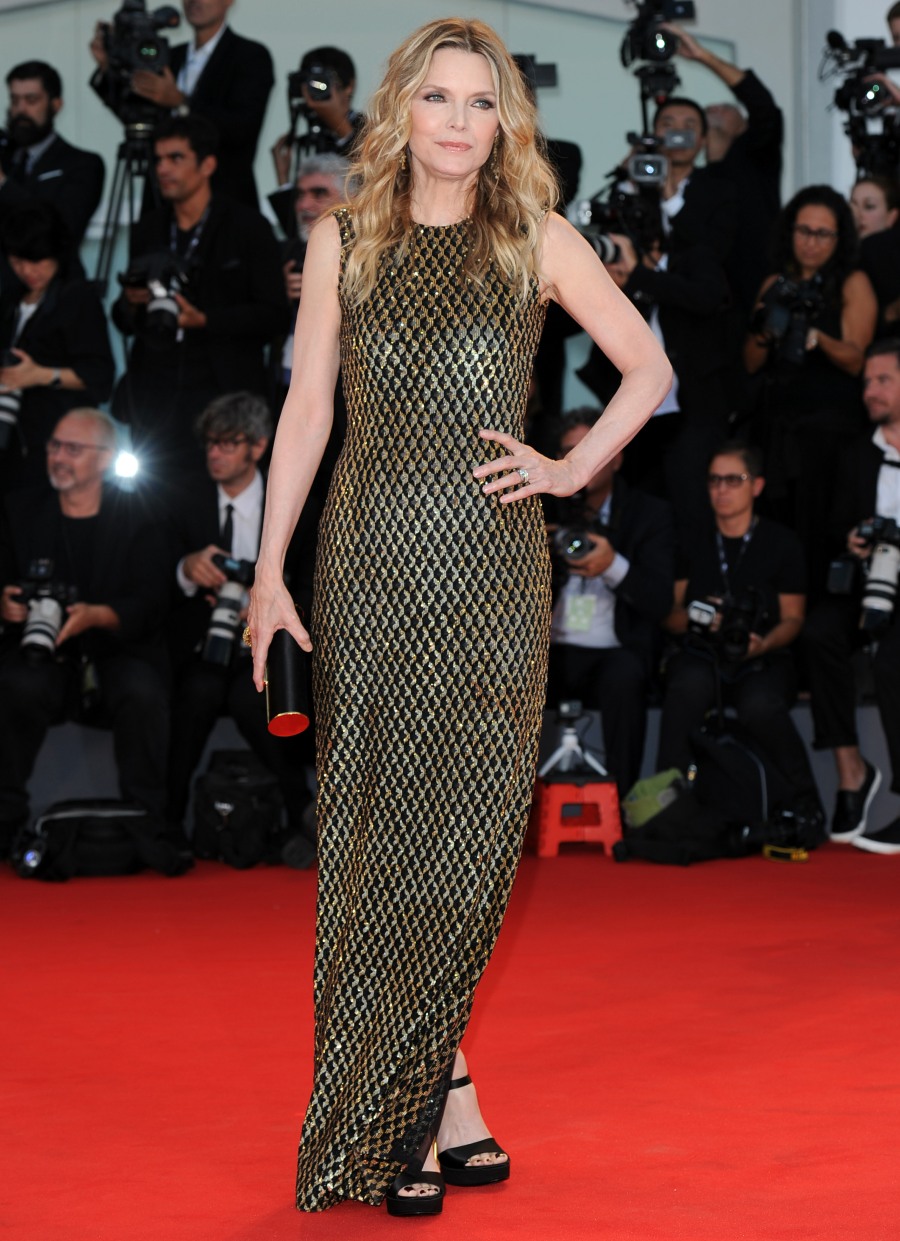 Photos courtesy of WENN.