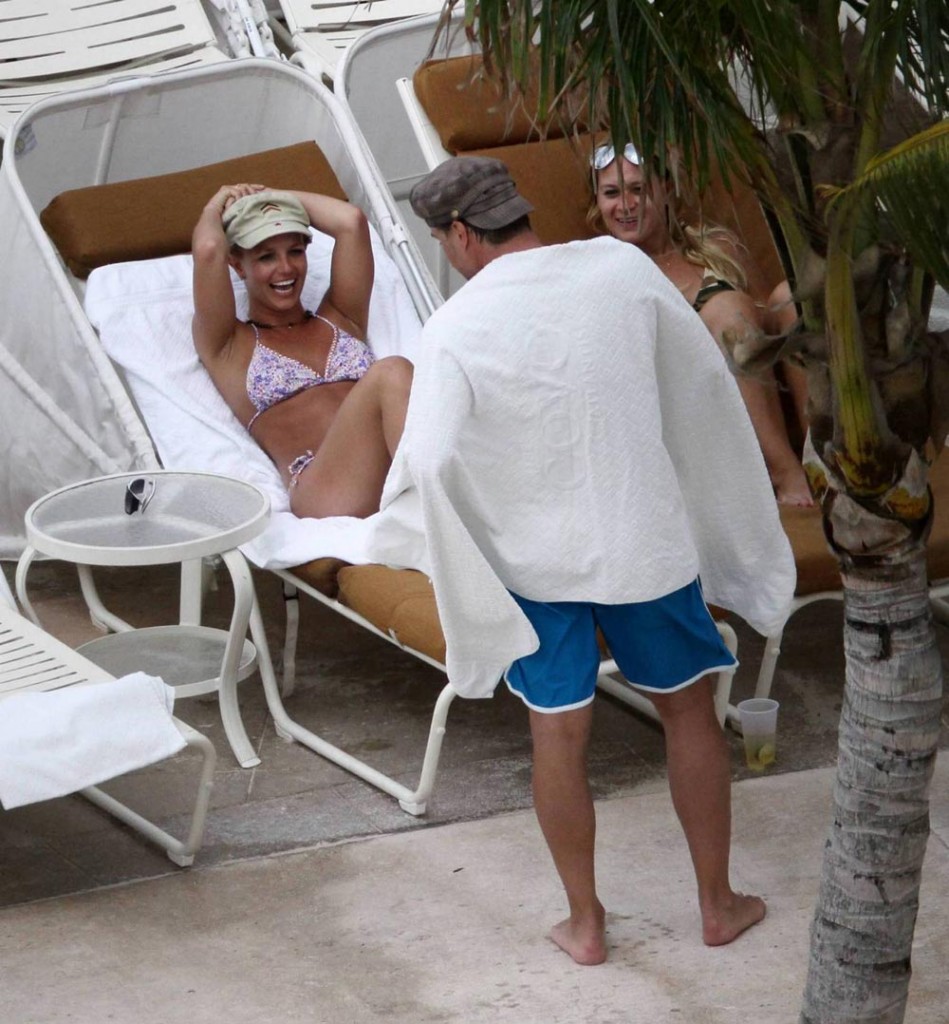 There's been a lot of buzz around Britney's very close relationship with her agent, Jason Trawick. Trawick has been touring with her and has been seen on vacation with Britney and her sons. It's hard to tell if there's something going on there or if their relationship is just professional and friendly. Britney also travels everywhere with her female assistant. It's natural that people are going to link her with an attractive man in her entourage, and we heard rumors about these two over a year ago when they were photographed together. Trawick has been Britney's agent for years, and was seen out with her back when she was still married to K-Fed.
Now People has confirmed that Britney and Jason are more than just friends and co-workers. There is some romance going on there, and Trawick is not only an attentive boyfriend, he's close to Britney's sons:
After a tumultuous relationship with paparazzo Adnan Ghalib and a heartbreaking divorce from Kevin Federline, Britney Spears has found somebody new – and her family approves.

Confirming Internet rumors, a source tells PEOPLE that Spears, 27, is romantically involved with her agent, Jason Trawick. "They are totally and definitely dating," the source says. "Her dad loves him. He's the best thing that happened to her."

In recent months, Trawick has often been photographed with the pop star, including during her May trip to the Bahamas with her sons, Preston, 3, and Jaden, 2.

"They're very sweet together," the source says, adding that Spears "always had a crush" on Trawick, who is also one of her brother Bryan's best friends. "He makes Britney really happy, and he's great with the boys."

Spears's rep had no comment.
[From People]
I'm so happy for Britney and that's wonderful that she's with a man who she trusts and who isn't using her for money or fame. Some of the best relationships come out of long friendships, and Trawick is someone she's known for years. This is such good news for Britney.
Britney is now in Europe with her Circus tour. She will perform until July 26, and will then get a two and a half month break before she heads to Australia on November 11 to the 24.
Britney, Jason, her assistant and boys are shown in the Caribbean on 5/20/09. Credit: Mavrixonline.com