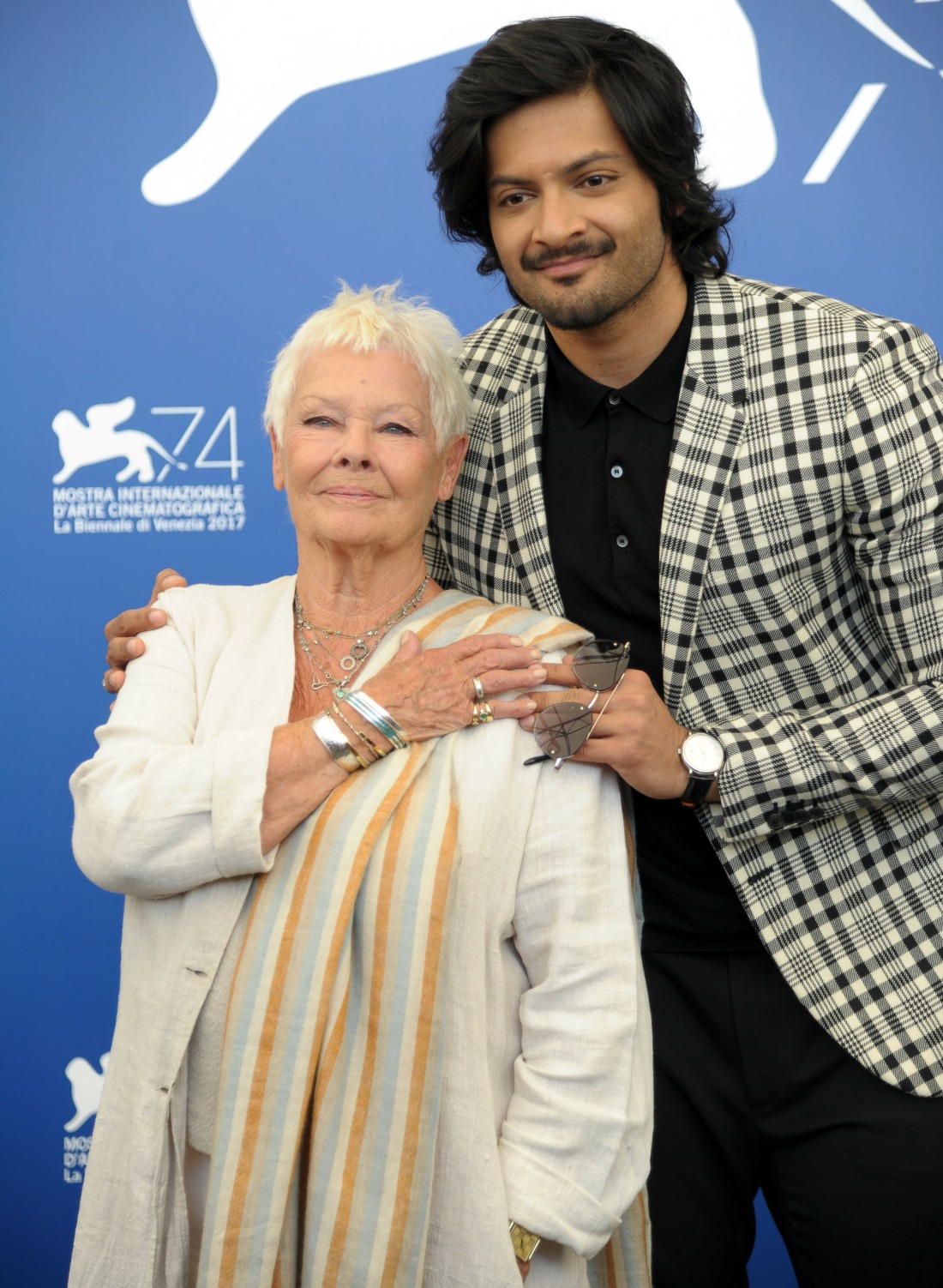 Eventually, Dame Judi Dench will play every British queen in history. It has been foretold. I've lost count of how many times Dench has played a British queen, but she's at it again. She's playing Queen Victoria in the film Victoria & Abdul. It's the true story of Queen Victoria – who was then a widow – and her friendship with a much younger "Indian manservant" named Abdul. Abdul is played by Ali Fazal. And let's just say this… 82-year-old Judi Dench is hot for Ali Fazal. Good for her.
Movie veteran Dame Judi Dench says she has sexual desires at 82 — and still adores racy lingerie. Dench said of sex: "Well, of course, you still feel desire. Does that ever go? To the older reader, I would say, 'Don't give up'!"

Recommending her favorite London undies store, she added: "There's a lovely naughty knicker shop  —  but don't buy up everything because I'm going there."

The Oscar-winning star spoke to the Radio Times ahead of the release of her film "Victoria & Abdul." Dench plays a 67-year-old Queen Victoria, who starts a friendship with her 24-year-old Indian manservant. She gushed about actor Ali Fazal, 30, who plays Abdul Karim: "He is very, very tall. He is extremely beautiful and he is an utterly delightful, charming man."

And she said of scenes where she has to appear attracted to her co-star: "No acting at all required."
Judi has been a widow for sixteen years now – her husband Michael Williams died in 2001. I think that Judi is with someone now, a partner/boyfriend/friend, but they are not married. But I've always said that Judi is like catnip for men. Daniel Craig fawned over her during every Bond movie promotional tour. She and Dev Patel got along rather famously on The Best Marigold Hotel movies too, which makes me think she has a thing for Indian men. In any case… Dame Judi still gets randy! Good for her. Octogenarians still get horny, and God bless them.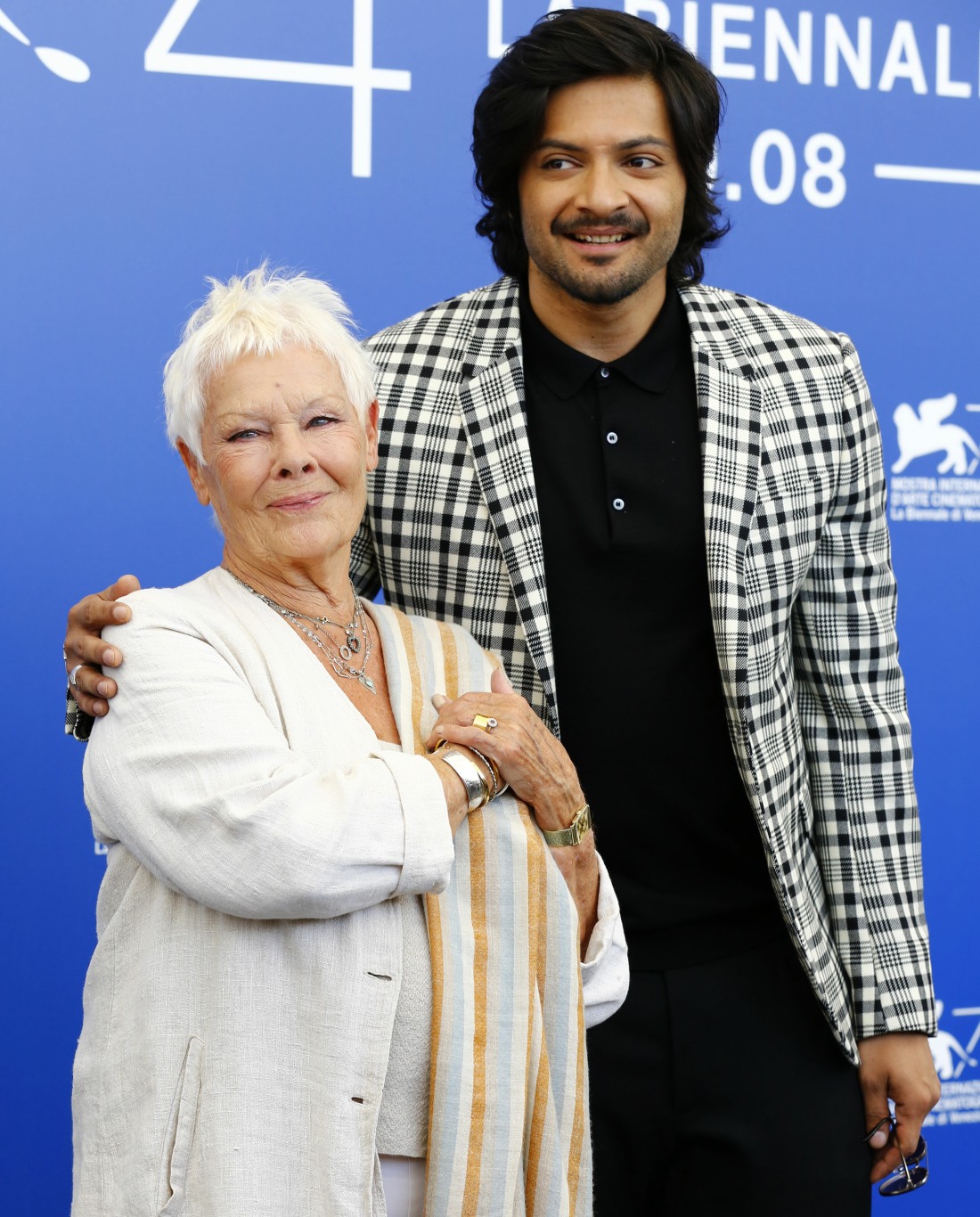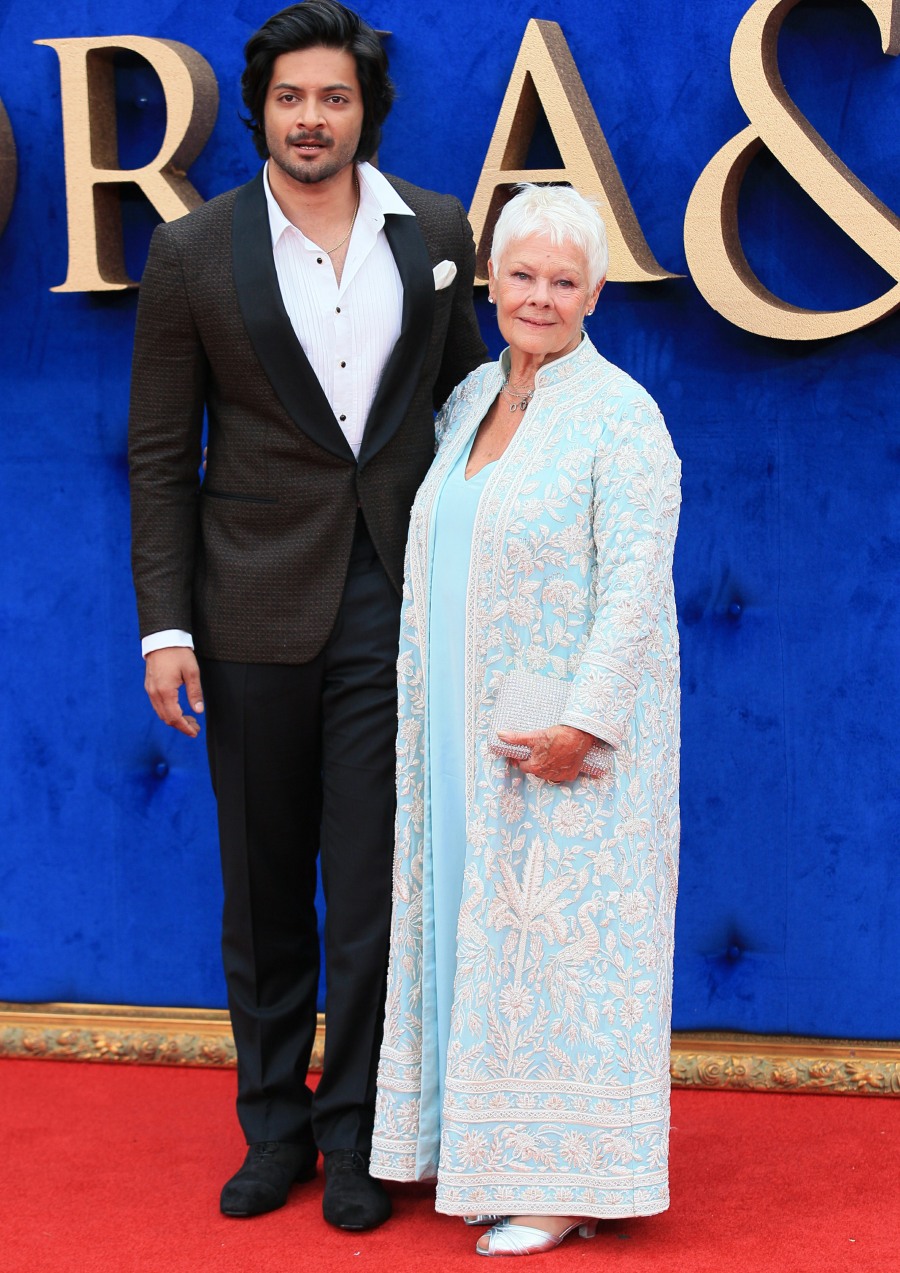 Photos courtesy of WENN.