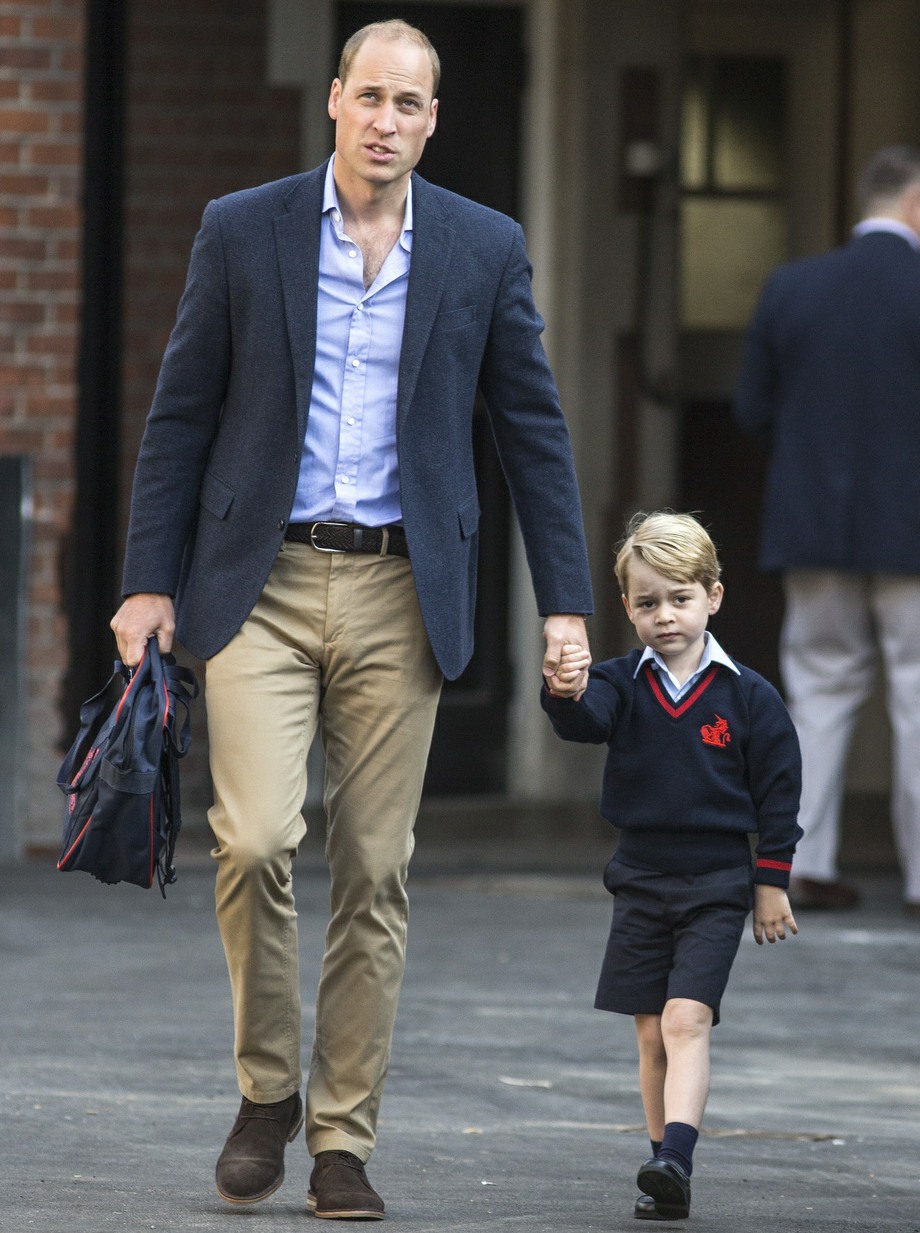 These are the faces of two princes who aren't completely sold on the daily commute to school! Prince William took Prince George to his first day of big-kid school at Thomas's Battersea in London this morning. The original plan was for William and Kate to take George to school today, but Kate's Hyperemesis Gravidarum put those plans into disarray. E! News reported last night that Kate was going to decide this morning if she felt well enough to take George to school, so I guess she didn't feel well enough.
From the photos, it seems like George was fine about all of it. There were no first-day tears, although many outlets are saying that he seemed "nervous." William seemed very gentle with him, and my guess is that Will and Kate have been talking to him for weeks, if not months, about big-kid school and what he should expect and all of that. I also think he looks tired – he had to get up early for this 30-40 minute school commute.
As for Kate, as I said, sources were saying last night that she was "unlikely" to make this trip, which says to me that she really does feel like ten kinds of hell. Kate loves a happy-family photo-op, and if she was feeling less barfy, she would have made the trip. Sources also tell E! that even though she might miss some stuff in the first few months, "Kate will very much be with George on many school rounds in the future. She and William will be very involved." And of course, Carole Middleton and Pippa Middleton have been seen going in and out of Kensington Palace a lot in the past week.
People Magazine is even running a story about how some people think that Kate and William will eventually try for a fourth child when all is said and done. That would be…well, interesting.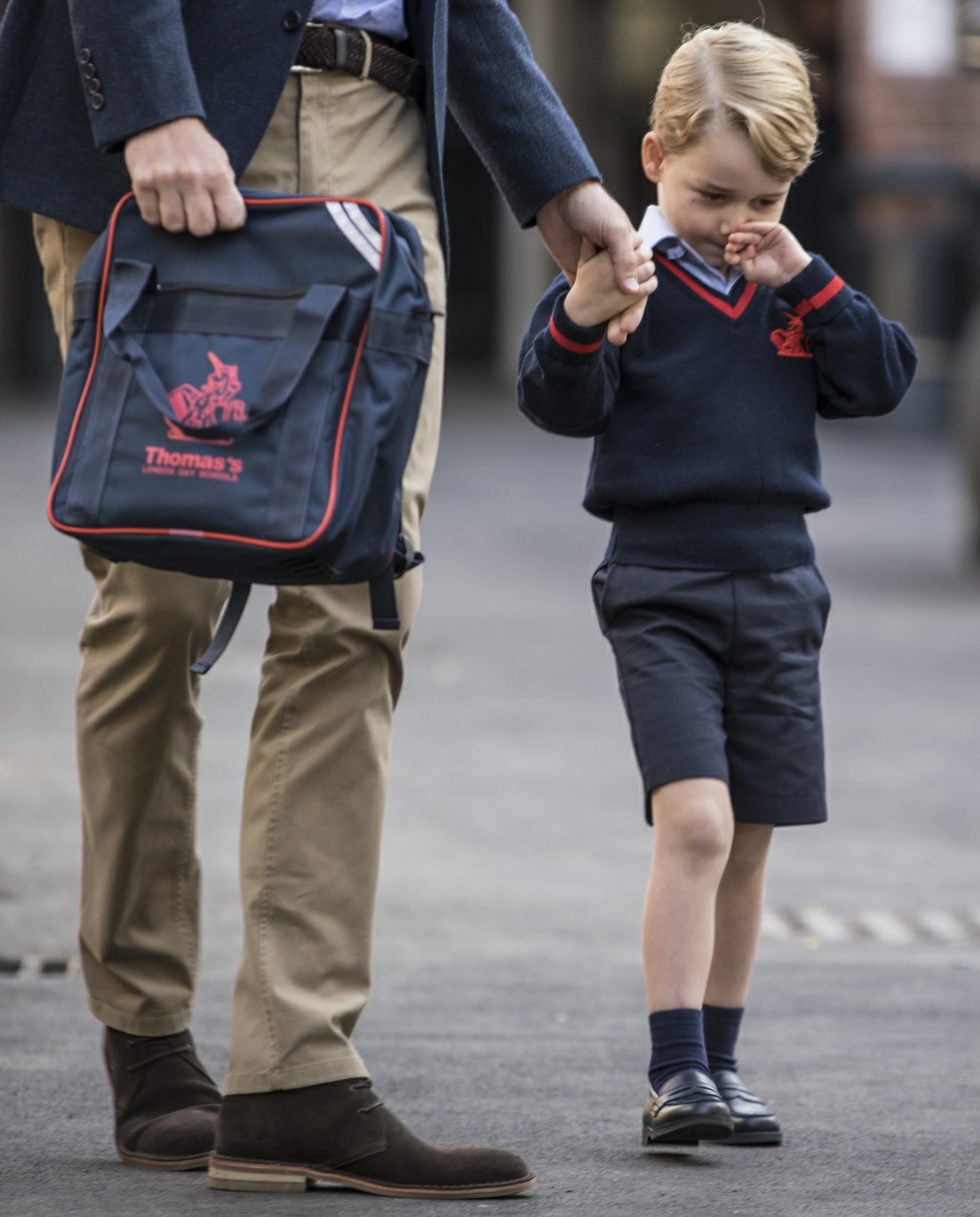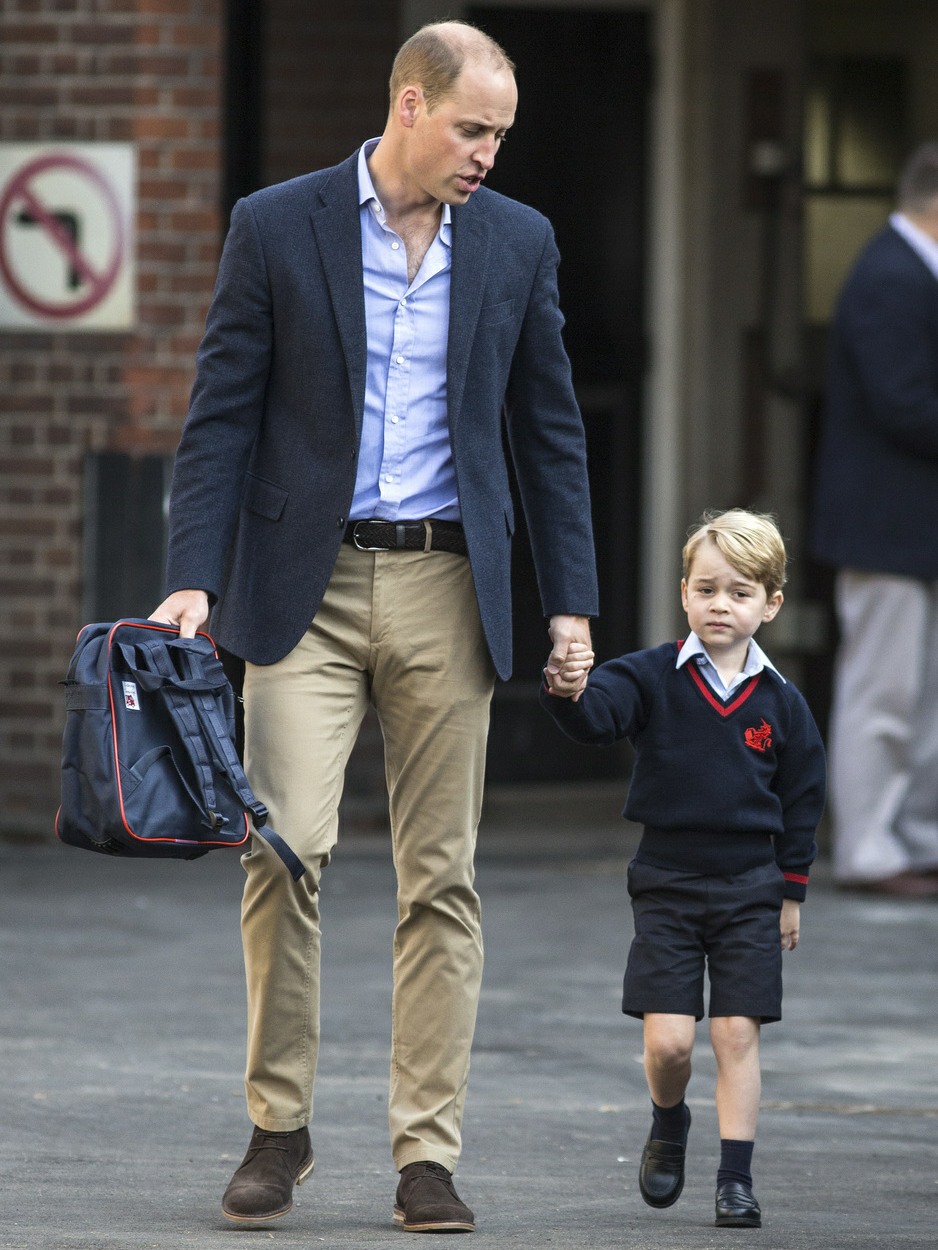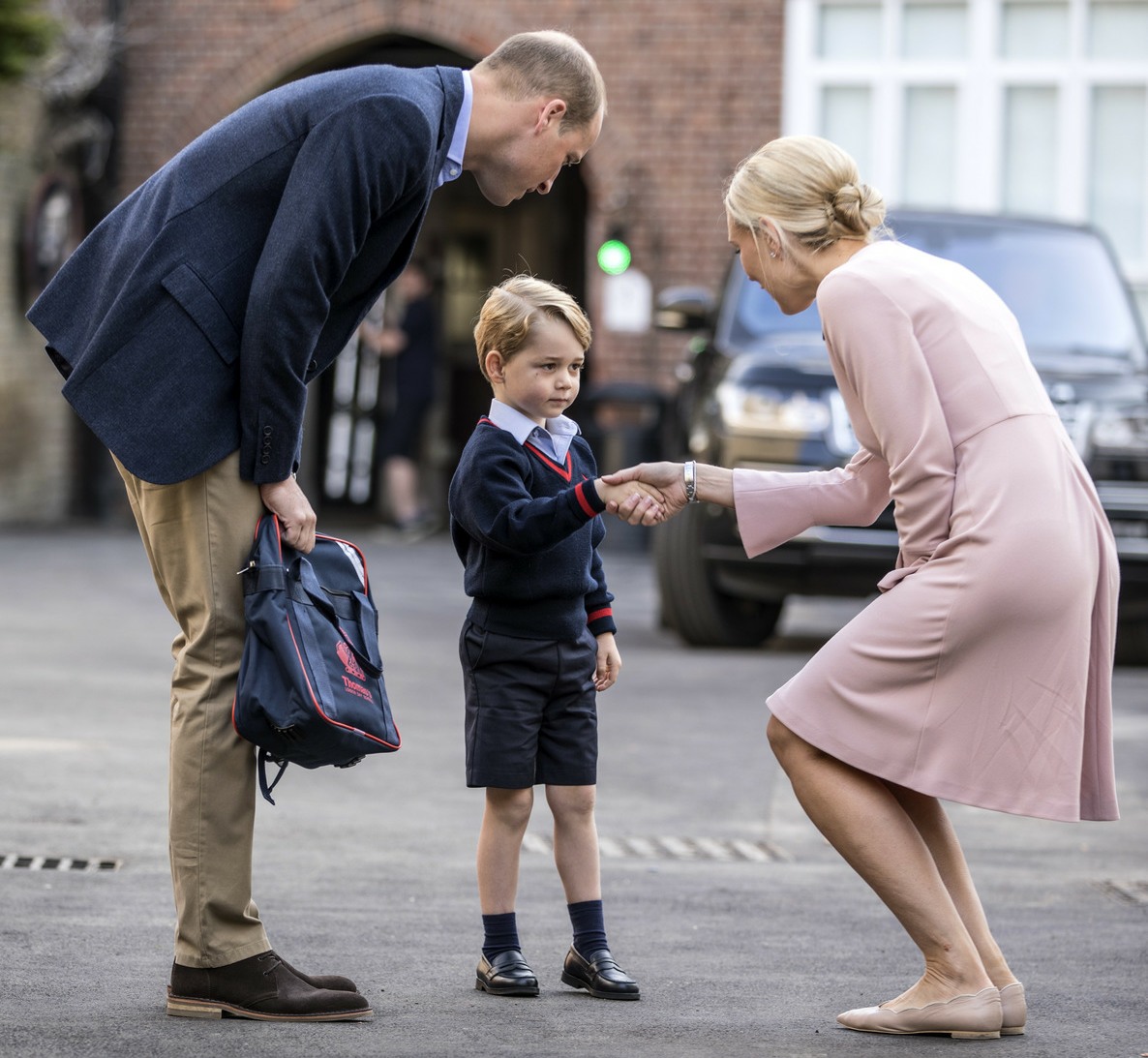 Photos courtesy of Pacific Coast News.