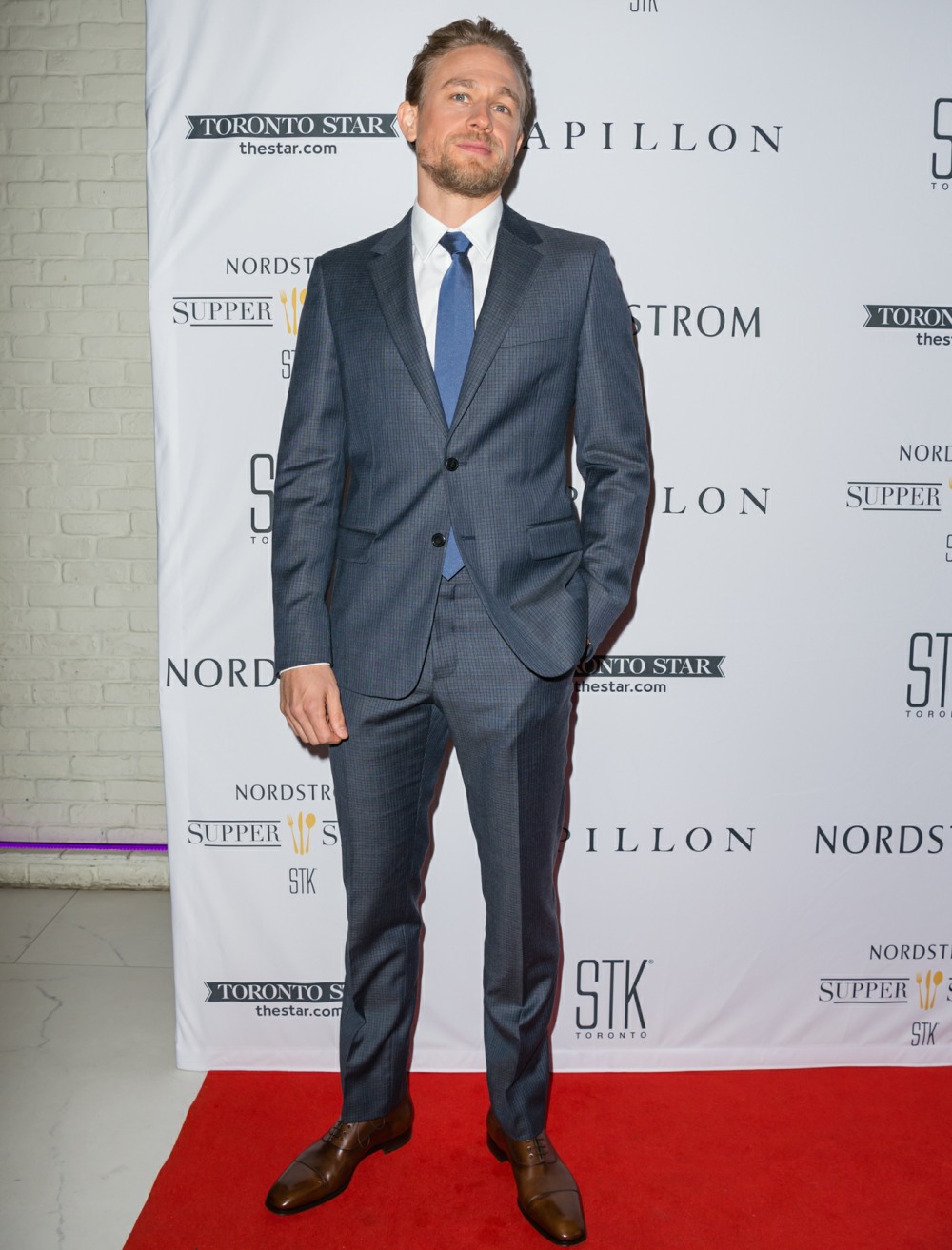 Here are some photos of Charlie Hunnam at the Toronto International Film Festival premiere of his new film, Papillon. It's actually just a remake of the old Dustin Hoffman-Steve McQueen film, with Hunnam in the McQueen role and Rami Malek in the Hoffman role. Rami didn't come to TIFF, likely because he's working on that Freddie Mercury bio-pic right now. To promote the film, Hunnam returned to one his favorite topics: his girlfriend Morgana and how he treats her. We already know that Morgana should probably be considered "long-suffering" for what she puts up with from Hunnam, from the casual way he ghosts her for months while he's working, to the way he thinks it's "romantic" that he never makes any big gestures for her. His idea of romance is cleaning the house and then talking about it constantly because he wants credit for it.
How he keeps romance alive with Morgana after 11 years together: "I try to keep the romance on the reg. I've been with my girlfriend 11 years, and as anyone knows, it's been a long-term, fully monogamous relationship that requires work, a lot of work. Before I came away to TIFF I ended up staying until 5 in the morning because I decided I was going to clean the entire house."

He also took care of "all the grocery shopping" and "all of the laundry," chores Hunnam says are usually "stuff that we just share and both do all the time. I thought it'd be nice for her to come home to everything immaculate and done. I put flowers in the bedroom and in the kitchen, so she came home and was happy."
Charlie has talked about his low-key OCD before, so hearing him talk about cleaning his house compulsively until 5 am sounds more like something he did for himself, like he couldn't go to sleep unless his cabinets were clean. My point is that while it could be taken as a romantic gesture – I would love it if someone cleaned my house for me – he mostly did it for himself, for his own compulsions. And he also wants public credit for it, which is sort of a ladyboner-killer.
Charlie also said some words about how badly King Arthur bombed – the Guy Ritchie film cost $175 million to make, its release was pushed back a dozen times, and it ended up being one of the biggest bombs of the year. Hunnam told USA Today:
"I couldn't be in the center of that thing and not be aware it was going horribly wrong… I was going to be a pro, and I was grateful for it and liked everyone that was involved. But I had some pretty big reservations about the end result. It didn't reflect the movie that I thought we were making." After the dust settled, "I had a week when I wasn't feeling very happy. I had allowed myself to get seduced by the scope of it and the potential upside of that financial scope for what I could then parlay into creatively (producing and writing). That was the bummer for me."
To be fair to Hunnam in this case, very little of it was his fault. I mostly put the blame on Guy Ritchie for making a really stupid version of the King Arthur legend with Game of Thrones sensibilities.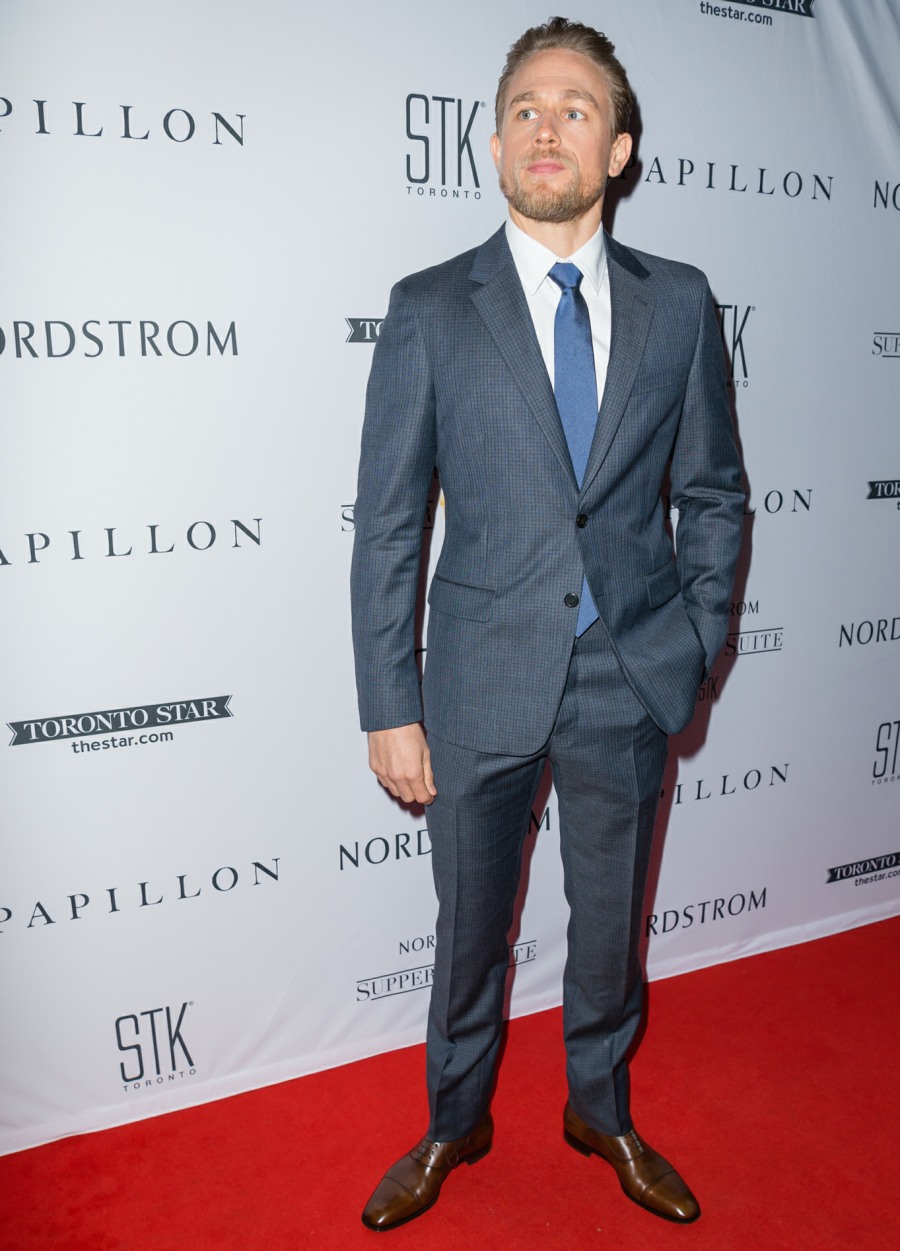 Photos courtesy of WENN.