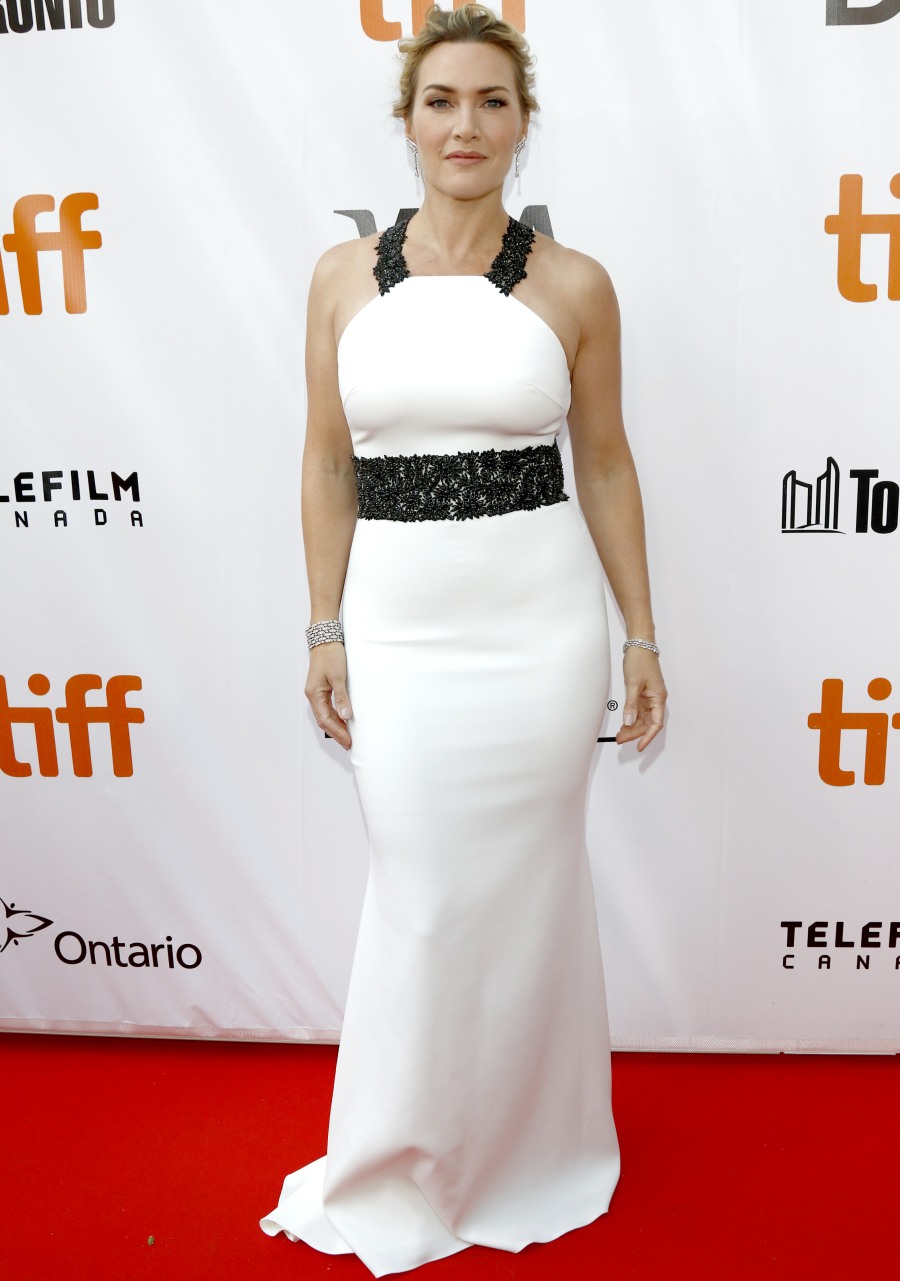 I'm not mad at the idea of Kate Winslet and Idris Elba doing a movie together. I am mad that they did THIS movie together, The Mountain Between Us. It could have been a lovely British romance between two 40-something actors. Instead we get a survival story of a plane crash with Idris and Kate playing the sole survivors. The TIFF premiere of TMBU was last night, and these are some photos from the premiere. Kate Winslet wore a white-and-black Badgley Mischka which… looks like everything else she's been wearing the past few years. I don't mind that Kate knows what silhouettes look best on her figure, but… I don't know. It does get boring. Sofia Vergara is the same – all of her gowns sort of blend together. Here's the trailer for TMBU:
I hate these kinds of survival movies, but here's what's really funny to me: Kate is playing a journalist and Idris is playing a doctor. Why is she the one "explaining" to him how long they could survive? I'm really asking.
Meanwhile, the bigger story from the TIFF premiere might be that Idris has a new girlfriend and they made their couple-debut at the premiere. Her name is Sabrina Dhowre and she's 29 years old. She's a former beauty queen, the 2014 Miss Vancouver. She's gorgeous. She's so pretty, in fact, that I'm actually sort of depressed at the moment. Like, I understand why Idris Elba didn't come to Virginia to find me and take me to his premiere, but it's still devastating to see him with his new girlfriend.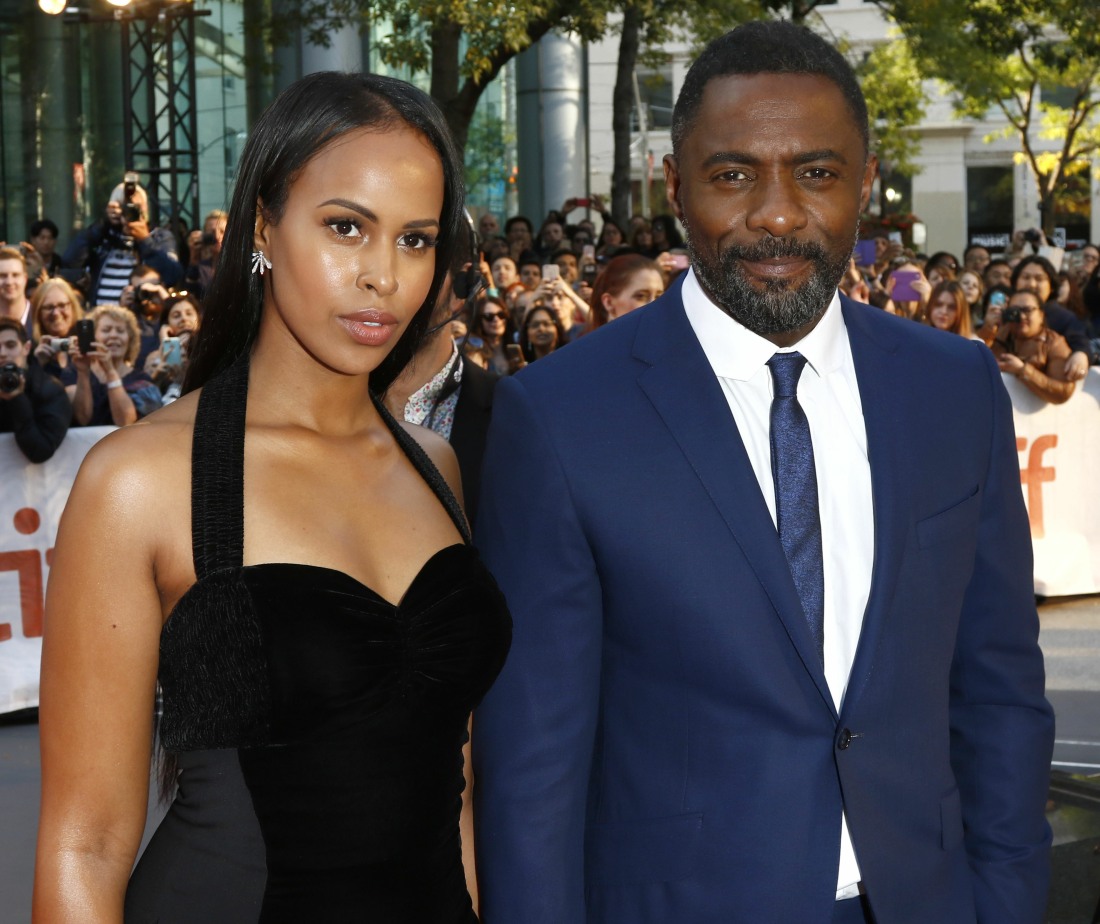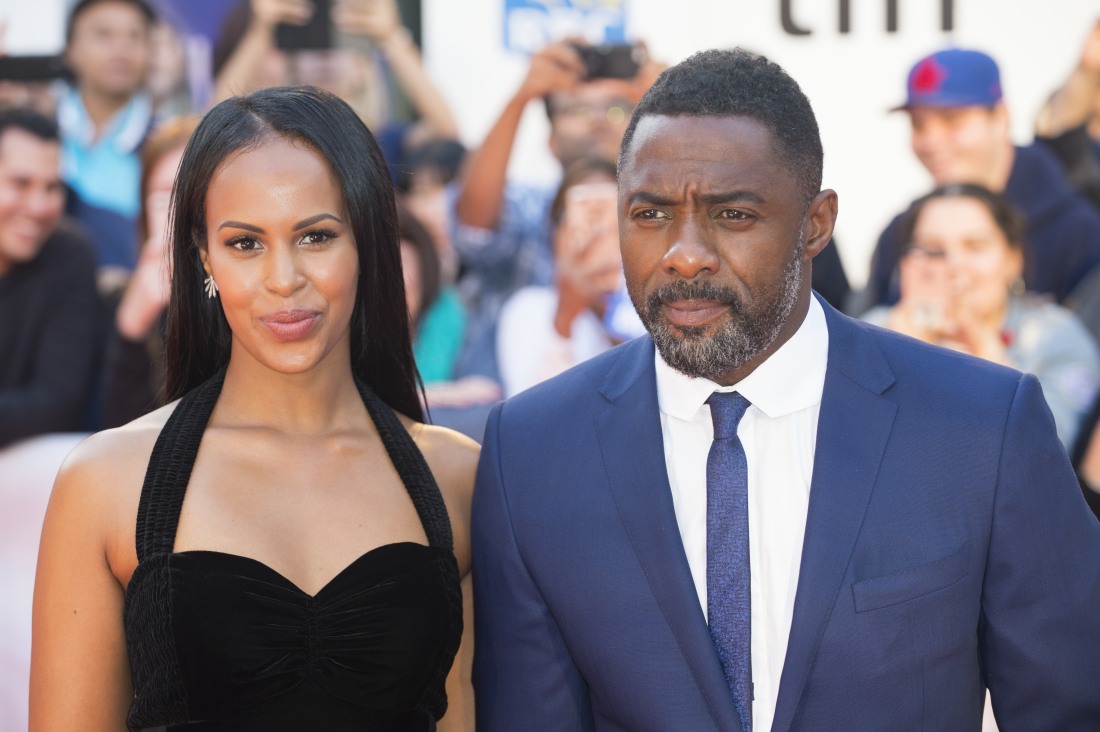 Photos courtesy of WENN.