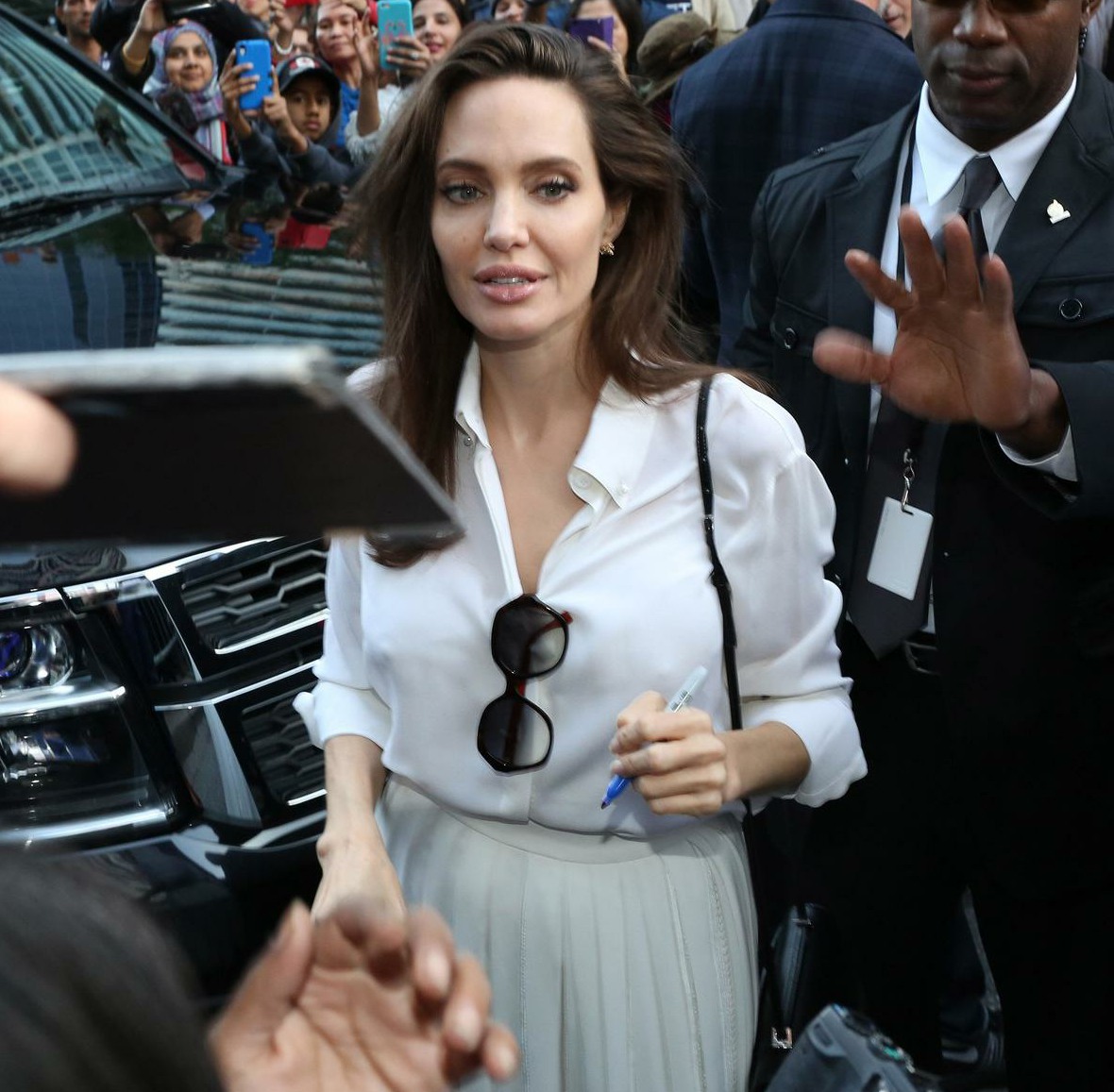 Angelina Jolie didn't just spend Monday preparing for the TIFF red carpet for First They Killed My Father. She also took part in the Canadian Women's Summit, aka the Women of the World Summit, in Toronto. She apparently got to meet Justin Trudeau, who was also speaking at the event. The photos in this post are from her appearances around Toronto over the past few days. Here are some quotes from her conversation and TIFF interviews:
She wants her kids to be empathetic: "Connecting with and helping other people is a pleasure and a privilege. I want them to be with people in other countries, to enjoy them and celebrate them. Yes, I want them to have empathy, but that comes naturally if they're exposed… My children teach me. I'm raised by my children. I see the world through their eyes and I'm better for it."

She wants her kids to have a work ethic: "It was a joy. I want them to have a strong work ethic. When I looked over and I saw [Maddox] and Pax working with the other crew […] it was just wonderful."

Packing & traveling: "Packing for me is like a military exercise. They're getting older now, so the older ones help the younger ones, and actually they're quite efficient."
I imagine if you were a Jolie-Pitt kid, you would have to be good at packing. I was a good traveler when I was little, and I was affected by wanderlust in my teens, but even then… my natural state is "homebody" and I do wonder sometimes if the Jolie-Pitt kids are going to want to travel when they get older? Like, will all of Angelina's wanderlust affect them positively or negatively? Will they want to continue to travel constantly when they have the choice? Or will they just get an apartment in LA and stay in one place for two decades?
Also – Entertainment Tonight has some eyewitnesses talking about how all the Jolie-Pitt kids were very well-behaved during all of their TIFF outings. I think that's true – the kids seem to be polite, curious and sweet overall.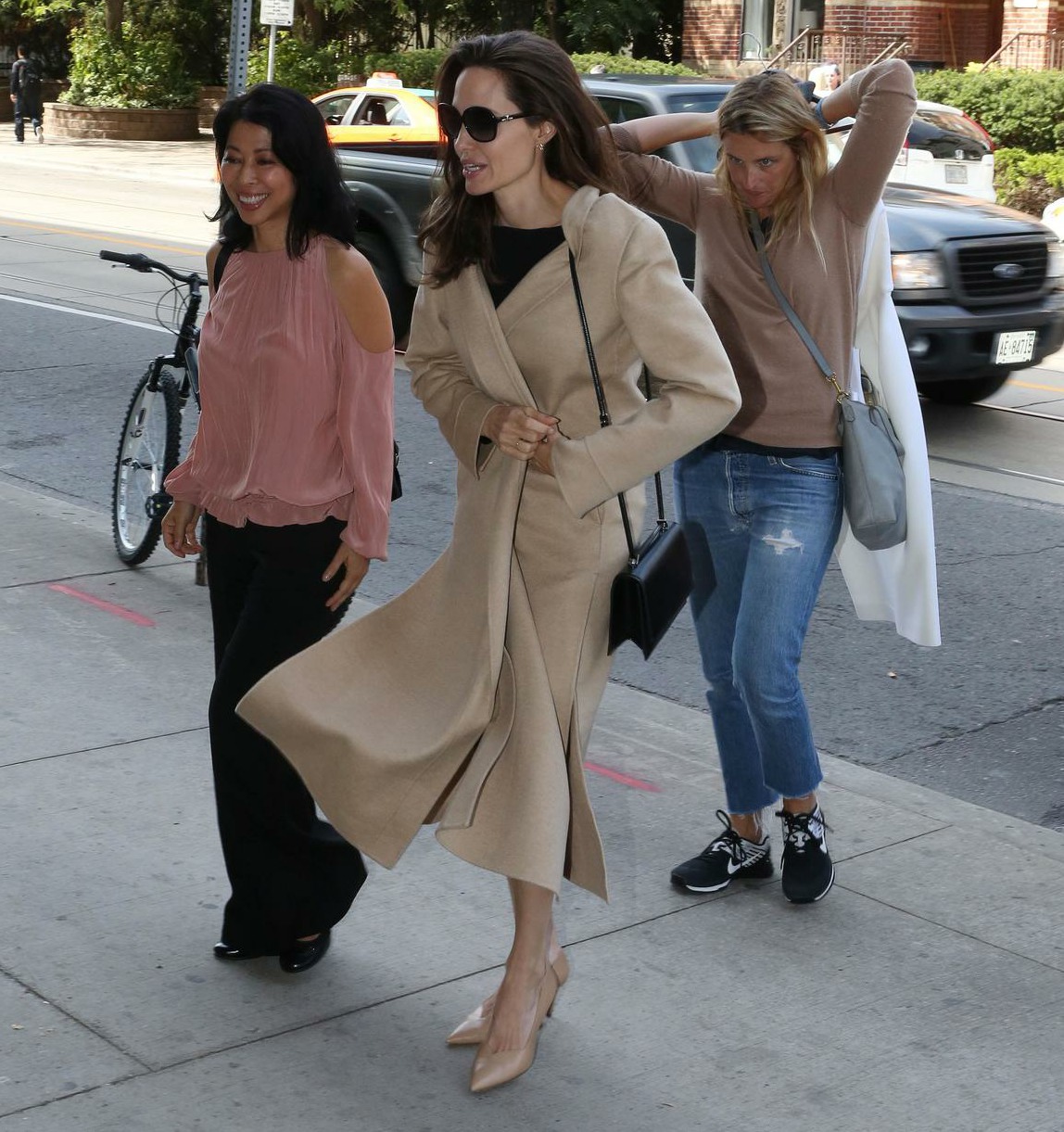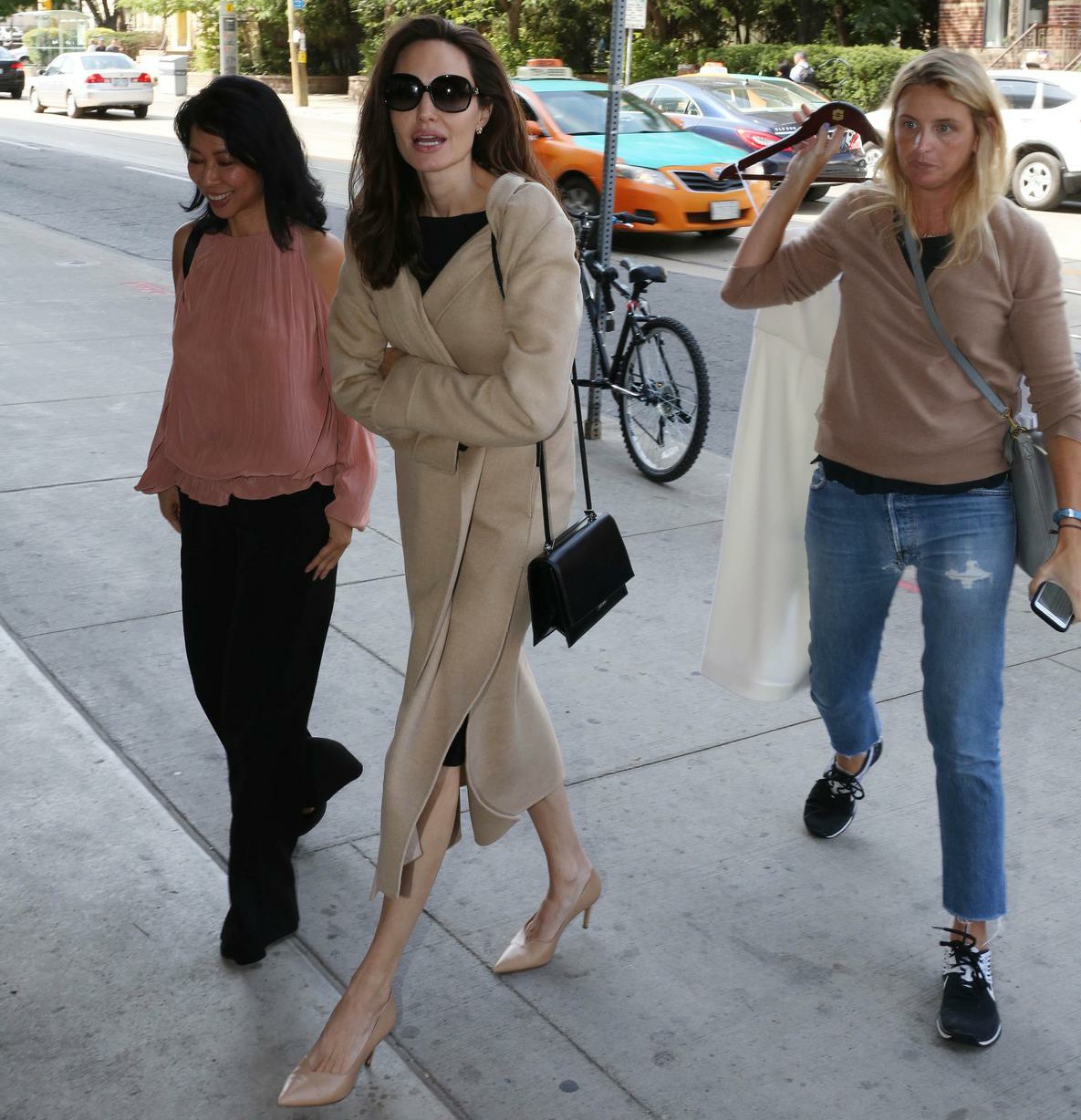 Photos courtesy of Pacific Coast News.