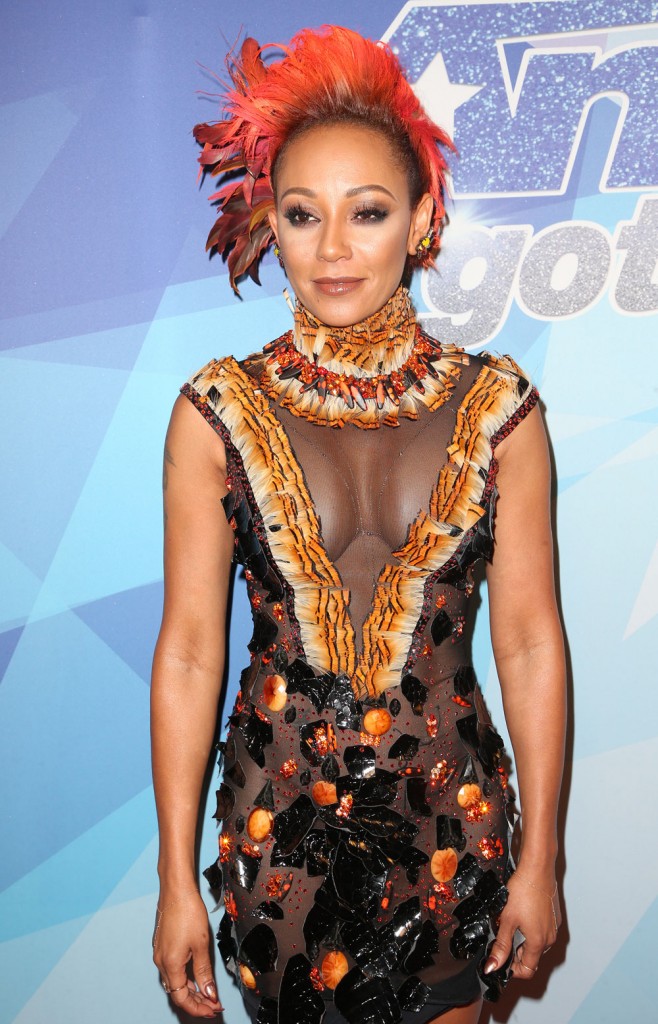 Mel B is having a hard time with her divorce, you can just see it in her hair. Whenever we see her at an event, her hair looks like a different melted crayola retrieved from a box under a minivan seat. She just escaped from an abusive ten year marriage and then almost immediately took up with a married Beverly Hills cop, whom she reportedly didn't know was still living with his wife. The guy's wife trolled Mel on Instagram, alerting Mel to the fact that he wasn't actually separated. Mel ended up breaking up with the rebound guy, which is a good thing, but she's got to be stressed out now that she doesn't have that distraction. I'm being sympathetic to Mel because I read her request for a restraining order against her ex, she went through hell. That doesn't mean she's a perfect person, that she wasn't sleeping with her family's nanny, or that she didn't use drugs. That's all background to this story that Mel is under investigation, according to TMZ, for trying to influence a witness in her divorce proceedings not to testify against her.
Rapper Siya, who starred in "Sisterhood of Hip Hop," filed a police report Monday, claiming Mel B sent her texts last Saturday threatening her if Siya dared testify against her … this according to law enforcement sources.

Our sources say Siya showed police the text messages and a felony witness intimidation case was opened.

We're told Siya was prepared to contradict Mel B and testify Belafonte never physically abused his wife. Siya claims she was a close friend of both Mel B and Belafonte. Sources connected with Mel B dispute that, saying Mel B only met Siya a couple of times.

We're told in addition to disputing Mel B's claims of abuse, Siya is prepared to testify Mel B frequently used illegal drugs. She's also prepared to testify about the 3-ways between Mel B, Belafonte and their nanny, Lorraine Gilles. Siya claims Mel B was the one who called the shots in the 3-ways.
None of these things mean that Mel wasn't abused. The fact that she's not a perfect victim doesn't nullify her story. She could have simultaneously been manipulative to the young nanny she was sleeping with AND been physically and emotionally abused by her ex during their marriage. Also, I think this woman Mel allegedly texted is one of the people Stephen pulled into his orbit. (See: Flying Monkeys.) In no way does that make it OK if Mel tried to intimidate her into not testifying, but it gives it context. Stephen is a charming POS and I'm sure he convinced a lot of people that Mel was the one who was crazy and that she was calling the shots. That's what narcissists and abusers do.
The Daily Mail has an exclusive interview with a 22 year-old Swedish student who claims that she had a threesome with Mel and Stephen back when they were married. The woman tells the DM that Mel contacted her to say she would pay for a flight so that she could testify on Mel's behalf. In her recounting of her conversation with Mel, she states that Mel encouraged her to say that Stephen forced her to have sex with him, but that wasn't the case. I think this is Stephen's team trying to smear Mel and get ahead of this story. I could be wrong but that seems to be his MO. There's also an Australian stripper who had a threesome with them who is prepared to testify on Stephen's behalf that "Belafonte was a ­'gentle giant' while Mel was the boss in the relationship." This guy is overplaying his hand.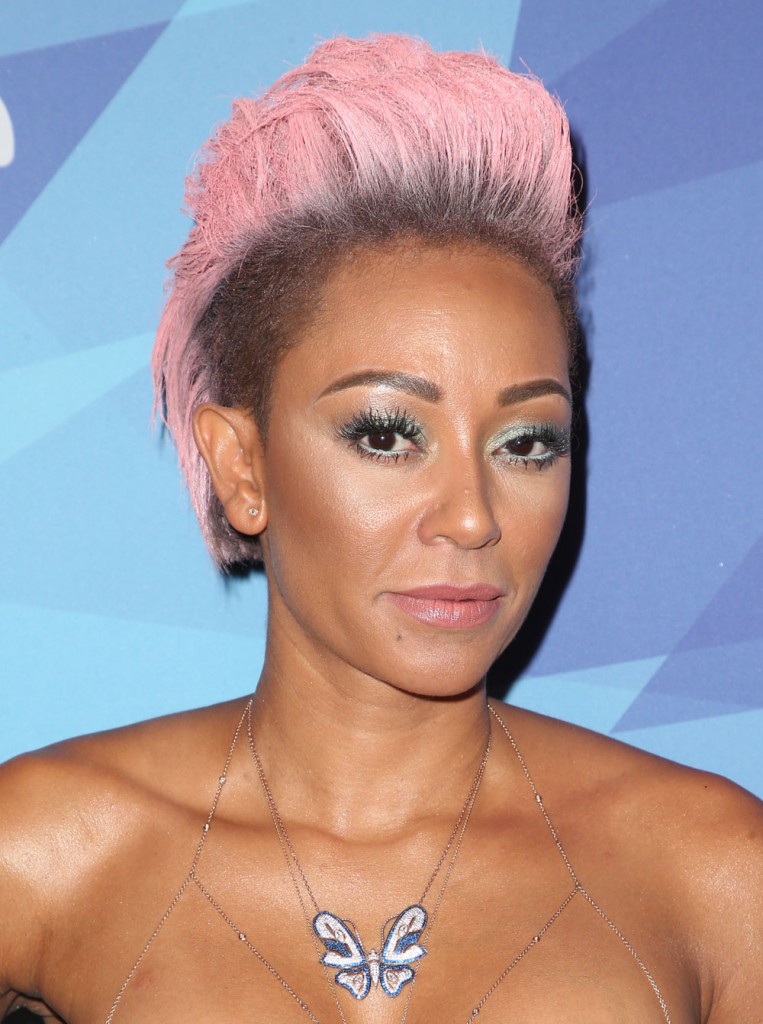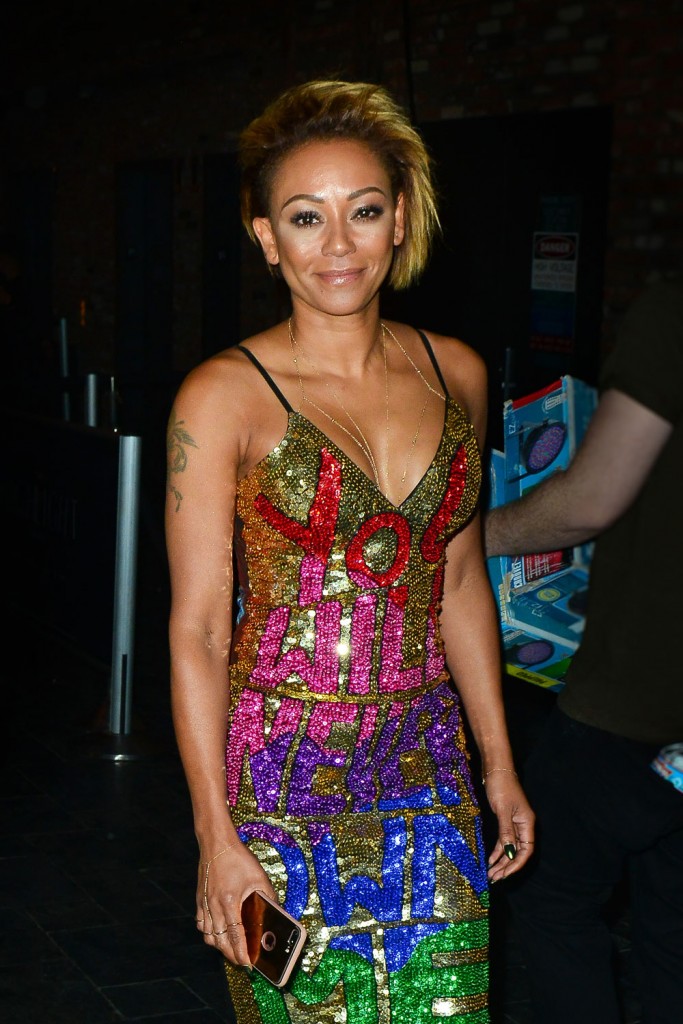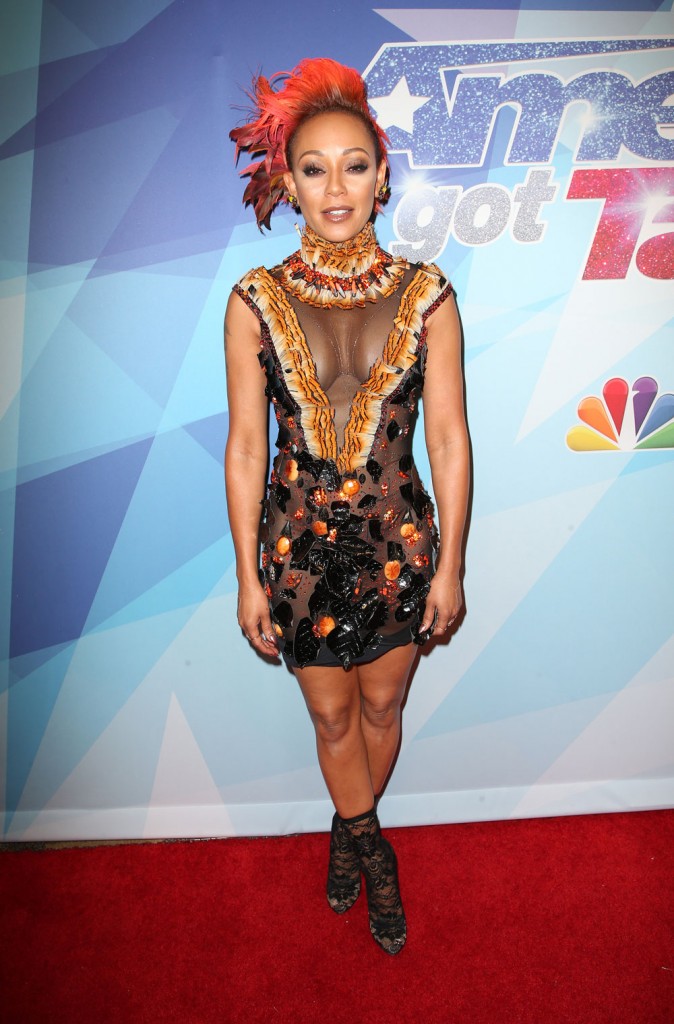 photos credit: WENN.com