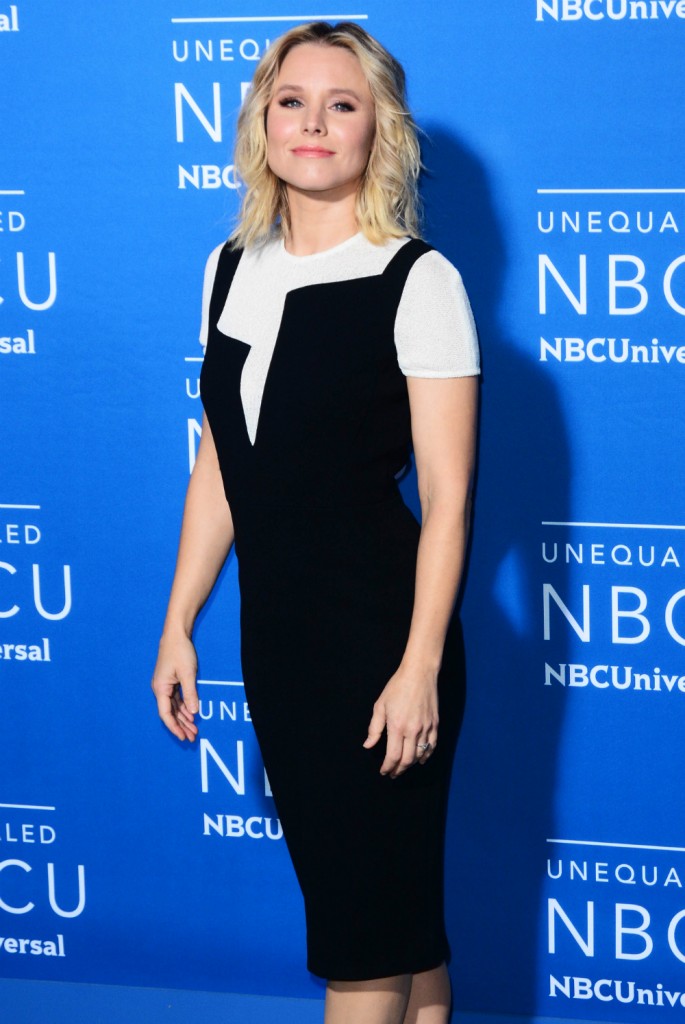 As Corey mentioned on Monday, Kristen Bell did her best to raise spirits in Florida as she rode out Hurricane Irma. Kristen was not able to leave Orlando, where she's filming Like Father. She is staying at the Swan and Dolphin resort, which, with the two hotels combined, boasts 2,267 guest rooms and over 330,000 square feet of indoor meeting space. The resort sounds like it made the most of it for everyone. Countless families (and their pets!) found shelter there. Kristen took it upon herself to make everyone's stay as fun as it could be. And Kristen didn't limit herself just to the hotel. Early Saturday evening, she put out this call:
Anyone in orlando near epcot play piano? And have a keyboard and Mic and amp?

— Kristen Bell (@IMKristenBell) September 9, 2017
Thanks to Corey, we know that that request was met and ended up in sing-along at Meadow Woods Middle School, which served as an evacuation center. But Kristen didn't stop there. After Atria Senior Living evacuated two large groups of seniors to the property, Kristen decided to play social director:
After a few fiery rounds of Bingo, Kristen and her new roommates replenished their strength:
Following dinner there was some more singing, this time a duet with 'John':
Honestly, it looks like Kristen was having a great time and I think she made a lot of people's unfortunate experience that much better:
Now that the storm has past (and the arduous task of cleanup has begun), Jimmy Kimmel checked in with Kristen and crew to see how things were going. Remember that Kristen served as one of Jimmy's fill-in hosts when he took paternity leave following his son's surgery. Again, not only were they all safe but in very good spirits, thanks to Kristen:
If you watch the video, you see that Kristen gives a shout out to the man next to her who we now know is Gary from the resort. Gary first appeared in this post from Saturday:
As she said in the clip, Gary has not slept in 72 hours. Kristen mentioned that Gary and his staff have been working tirelessly for everyone in the hotel:
In addition to the fun she posted, Kristen retweeted important tips during the hurricane. Thankfully she and everyone at the Swan and Dolphin are safe. Thankfully the storm is finished. Thankfully Corey's family is safe and hopefully, you and yours are safe. Of course, the most vital resources needed by the victims of any disaster takes $$$. But if your budget doesn't allow for that, let's all take a page from Kristen's book and donate a smile or a bit of a laugh if we can.
In other news – a sneak peak for season two of The Good Place just came out. MAJOR SPOILERS for Season One:
Did someone say, "torture"?! 🙌 Get a taste of it in this first look at #TheGoodPlace version 2.0. ➡️ https://t.co/lcjXKgsBqd

— The Good Place (@nbcthegoodplace) September 12, 2017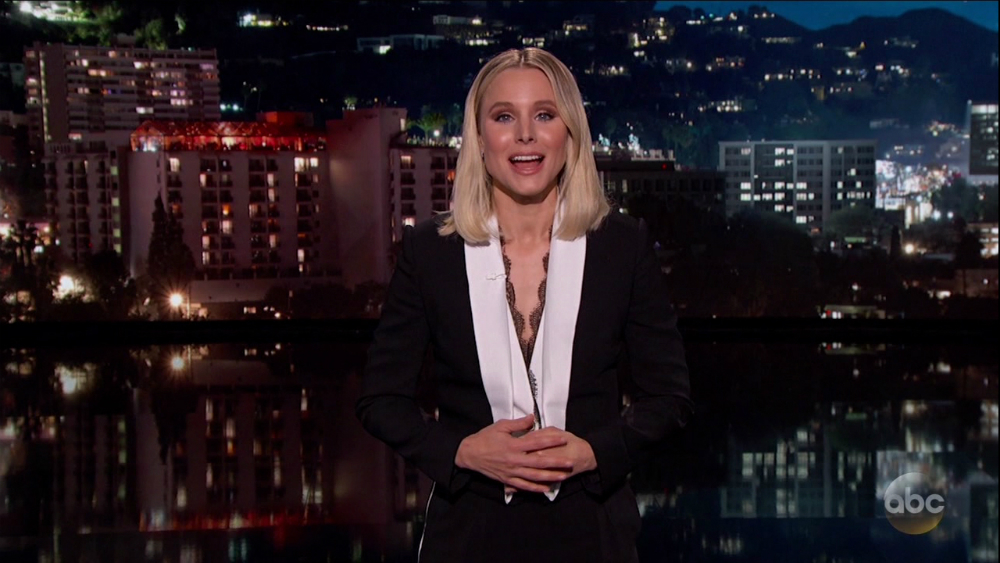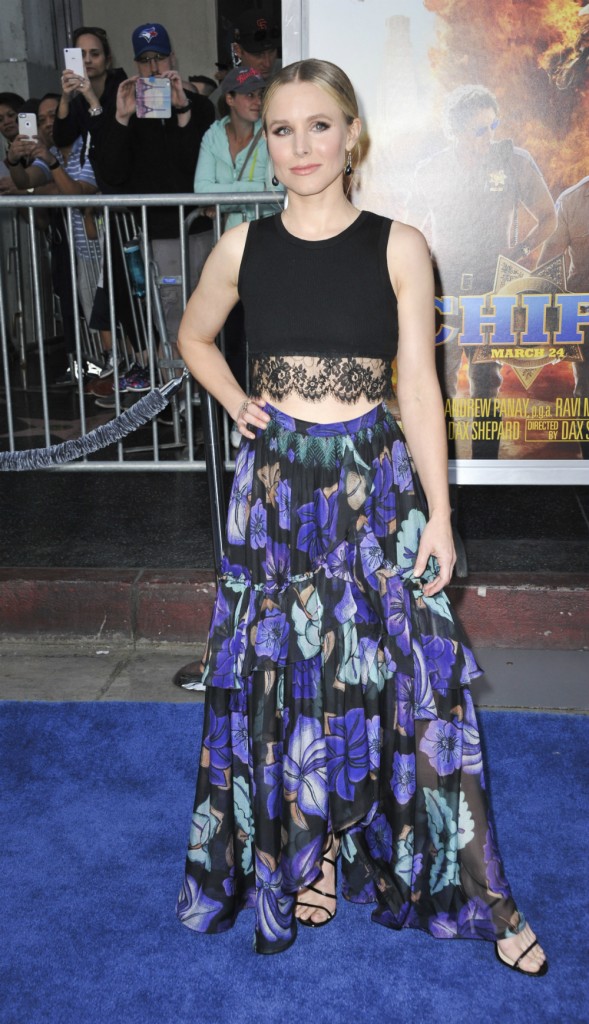 Photo credit: WENN Photos Instagram and Twitter