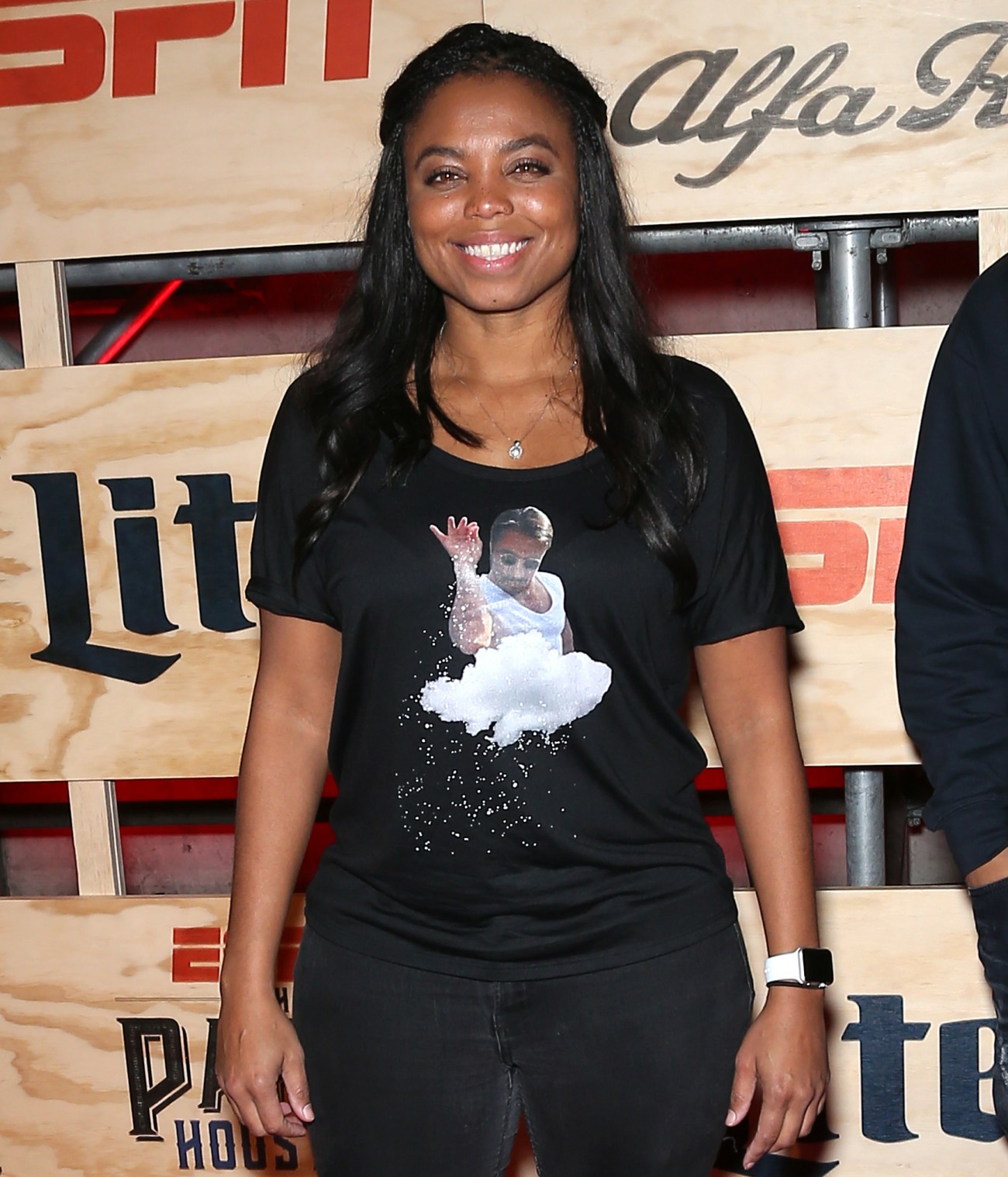 Jemele Hill is a popular host and sports/culture analyst on ESPN. She and Michael Smith became the new hosts of ESPN's SportsCenter earlier this year, and from what I've seen, the show is still pretty popular and Jemele is well-respected. ESPN employs many women, and many women of color, as on-air talent, and they cover everything from football to tennis to pay equity in sports to civil rights and more. But now we know that there's a line certain women aren't supposed to cross: black women who work for ESPN aren't allowed to call out white supremacists, or even properly identify white supremacists as what they are. Earlier this week, Jemele Hill went on something of a Twitter rant, although to me these just read as a series of factual tweets:
Donald Trump is a white supremacist who has largely surrounded himself w/ other white supremacists.

— Jemele Hill (@jemelehill) September 11, 2017
The height of white privilege is being able to ✌🏾ignore✌🏾his white supremacy, because it's of no threat to you. Well, it's a threat to me.

— Jemele Hill (@jemelehill) September 11, 2017
She wasn't done there. She continued to tweet at several people (who must have deleted their initial tweets, because I can't see them), and kept going:
Trump is the most ignorant, offensive president of my lifetime. His rise is a direct result of white supremacy. Period. He has surrounded himself with white supremacists — no they are not "alt right" — and you want me to believe he isn't a white supremacist? No. The media doesn't make it a threat. It IS a threat. He has empowered white supremacists (see: Charlottesville). How is it a "false narrative?" Did he hire and court white supremacists? Answer: YES. You just don't want to believe it because it's too unpleasant. But that doesn't change the facts. He is unqualified and unfit to be president. He is not a leader. And if he were not white, he never would have been elected. Donald Trump is a bigot. Glad you could live with voting for him. I couldn't, because I cared about more than just myself. I hate a lot of things but not enough to jeopardize my fellow citizens with an unfit, bigoted, incompetent moron. But hey, that's just me.
So all of the neo-Nazis, alt-right bros and MRAs came out of the woodwork for an actual internet lynching. As I was looking through her tweets, I saw sh-t from Governor Rick Scott of Florida, who should really have more important things to worry about. There were also about a million other tweet-responses from Deplorables who want Jemele to be "fired" and "taken down" and a lot worse. How dare this African-American woman calmly lay down some simple, factual statements about Donald Trump's white supremacism? HOW DARE SHE?
So instead of merely having Jemele's back or issuing a simple "ESPN doesn't endorse Jemele's comments but we respect her right to her opinion" statement, ESPN went the other way – utter pandering to the white-supremacist factions of their viewership. They issued this apology:
ESPN Statement on Jemele Hill: pic.twitter.com/3kfexjx9zQ

— ESPN PR (@ESPNPR) September 12, 2017
She recognizes that her actions were inappropriate? Bulls–t. BULLSH-T. I'm disgusted on her behalf. So are other people – there's now a #StandWithJemele movement online:
The man literally defended Nazis. I'm pretty sure that makes him a white supremacist. #StandWithJemele

— Geek Girl Guide (@GGG_blog) September 12, 2017
In this country it's always going to be worse calling someone a racist than someone *actually* being a racist #StandWithJemele

— Kit Kat (@ashleynkellem) September 13, 2017
Tell the truth and shame the devil. #StandWithJemele

— Dave Zirin (@EdgeofSports) September 12, 2017
"'[Donald Trump] has empowered white supremacists' is not a partisan statement." Facts are facts. #StandWithJemele https://t.co/5c37qIBKmg

— Dave Zirin (@EdgeofSports) September 12, 2017
Photos courtesy of WENN and Getty.