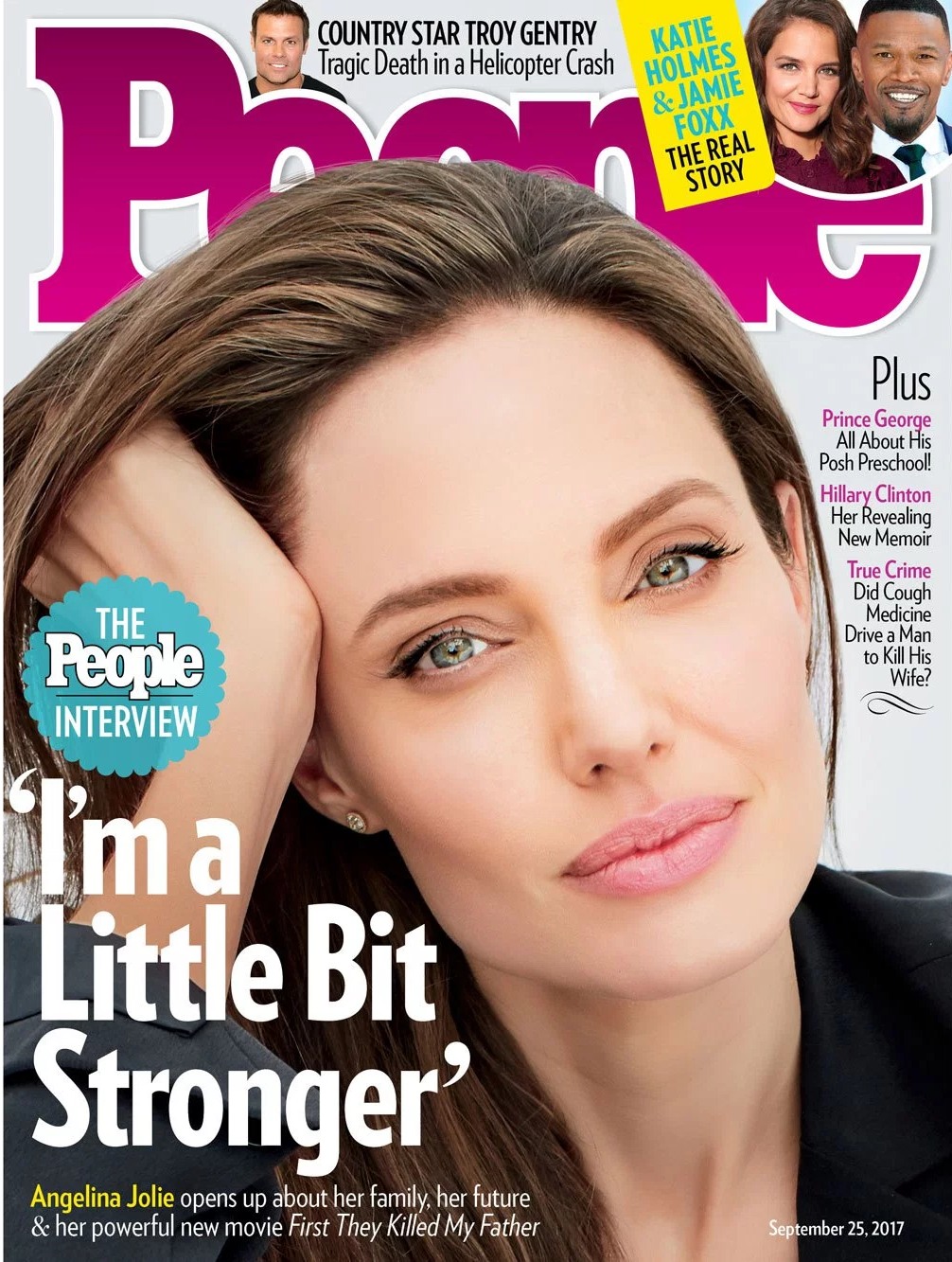 Angelina Jolie covers this week's issue of People Magazine, and she actually gave them an exclusive, just like old times. It's been a crazy year and I can't even remember where People Mag came down, editorially, on the Pitt vs. Jolie drama in every twist and turn. Going from memory, it seemed like People Mag was keeping their options open and getting leaks from both sides, especially in the first days, weeks and months after Angelina left Brad. Now that we're one year removed from that craziness and now that Angelina is promoting a movie, she'll talk to People directly. Some highlights from the cover interview:
Reflecting on the past year: "I have had my ups and downs. I guess I am a little bit stronger. We all have our difficult times, but as a mother you also have a responsibility first and foremost towards the kids. They are going through their formative years and everything else comes second to that."

Her plans for the future: Jolie confirmed she plans on taking on more acting roles in the future, including Maleficent 2, but says her priority remains her children and their well-being. "Everything will be around the children. I haven't worked for over a year now because they needed me home. Everything was just stopped. I'm really sitting and talking with them because everything affects them. Every location, every type of project, I'm going to have to adjust it to however much they can handle."

Missing her mother: In the interview, an emotional Jolie also talks about how she misses her mother, Marcheline Bertrand, who died of cancer 10 years ago, more than ever —and says her own health is good "so far" after her preventative surgeries to lessen the risk of breast and ovarian cancer.

The kids aren't in lockdown mode anymore: Though they are still healing from the last year, the star says her family is out of "lockdown" and ready for new adventures. "I think they're itching to get out in the world again," says Jolie. "We've all been a bit in lockdown and going through some things. I think it would be good to get out there and play together."
The whole "lockdown" thing is interesting to me – she said something similar to Vanity Fair, only that got lost in the myriad controversies within that cover profile. The truth is that Angelina wants to travel, and she's sick of being in LA after a year. She knows why it was important for her to shut everything down and focus on the kids, but she's basically telling the world that she's ready to keep moving, keep working and that the kids are coming with her.
Of all the sh-t Angelina has gotten in the past year, one of the criticisms that I thought was completely off-side was that she was somehow "using the kids against Brad" or weaponizing custody of the children. What she's always said and what she's still saying is pretty simple and pretty telling: "as a mother you also have a responsibility first and foremost towards the kids." The kids were her priority throughout, not saving her marriage or protecting Brad's image. That's why she left: because the kids were her first priority.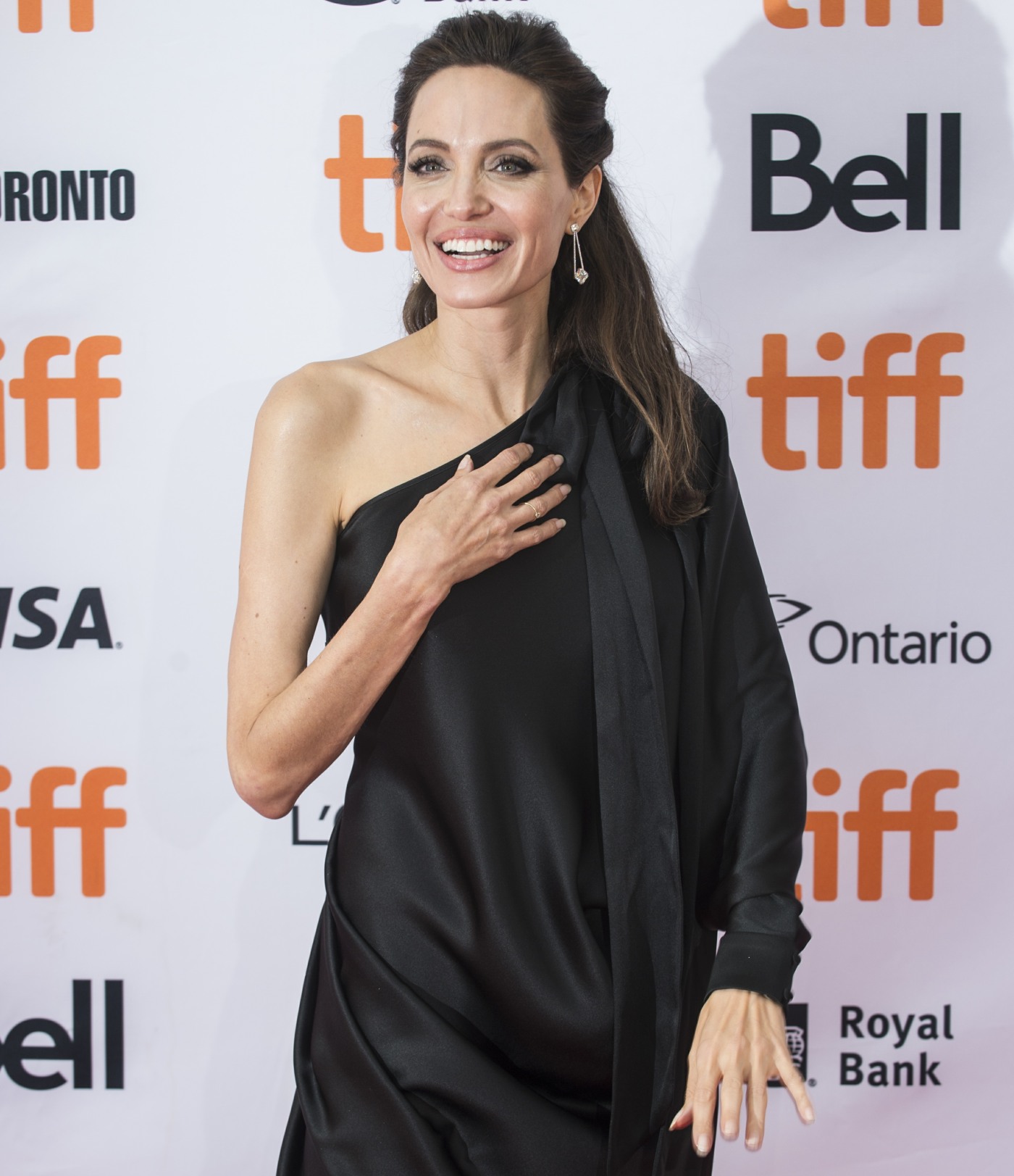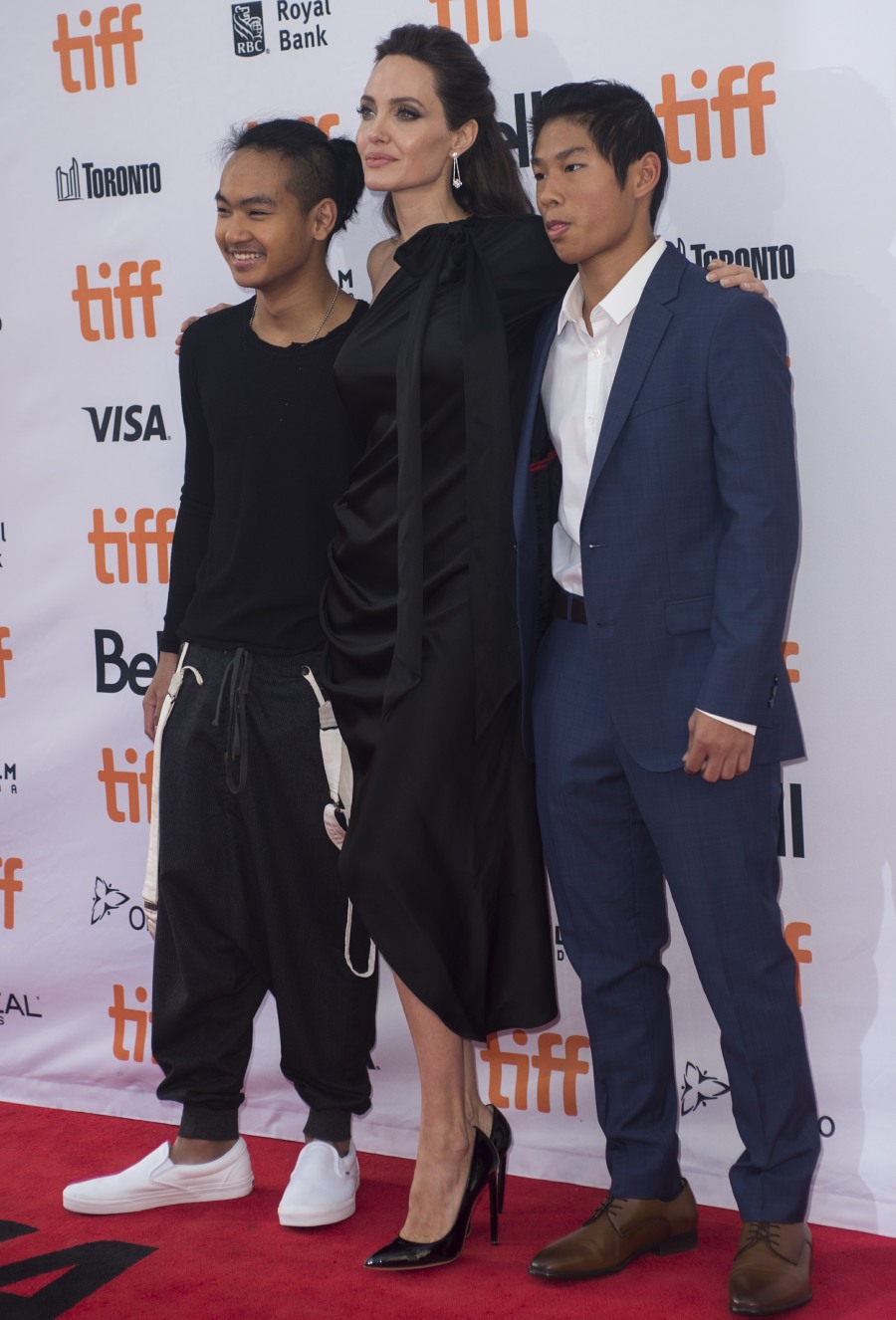 Photos courtesy of WENN, cover courtesy of People.