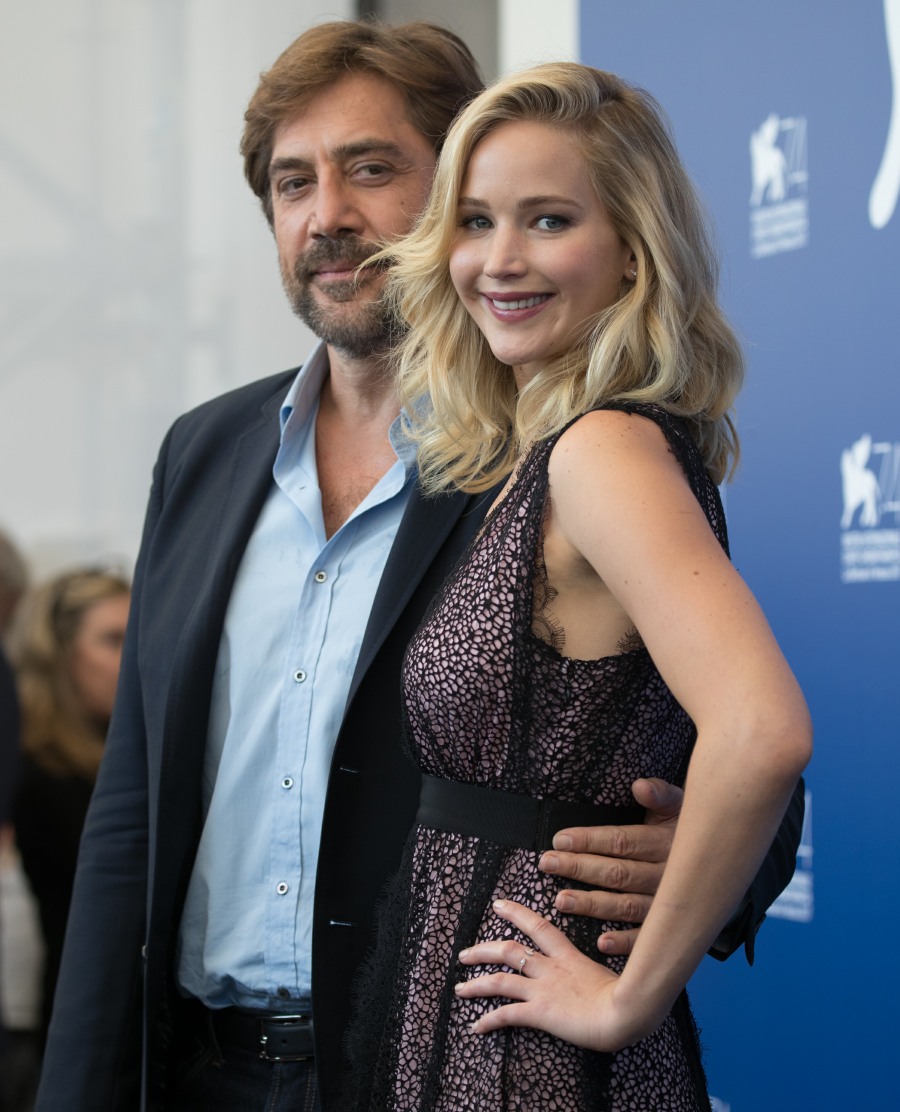 Jennifer Lawrence is "so relatable" for many reasons. For what it's worth, I think most of J-Law's "relatability" is not contrived – I think she's a Millennial pop culture addict, and she genuinely loves to veg out on reality shows and Disney movies, whilst eating Doritos and pizza. I buy that she's really that person. Now, how she talks about it is another story – there's something slightly contrived about her Jen So Real schtick. But whatever, she really does watch Keeping Up with the Kardashians and the Real Housewife franchises. She's made a big deal in interviews that 'mother!' was so hard on her, psychologically, that she needed a "safe space" – a tent with candles and marathons of KUWTK. It seems like her costar Javier Bardem didn't even realize that the Kardashians were a thing:
Jennifer Lawrence is inducting new members into her reality series fan club. Her mother! costar Javier Bardem, 48, told MTV News Friday that he didn't understand Lawrence's obsession with Keeping Up with the Kardashians.

"She told me once about the Kardashians," the Oscar-winning actor said. "Now I know more about who they are, but at the time, I didn't know who they were. She was laughing at me so hard, 'You don't know who the Kardashians are?' Like she was talking to me about Einstein," he continued. "'No, I don't know who those people are. Who are them? What's their planet? Where are they coming from? What do they want? Where is the spaceship?"'
Honestly, it's fun to "introduce" people to something you love, like if you're obsessed with Bridget Jones, maybe you introduce your new friend or boyfriend to your favorite movie or whatever. But introducing Javier Bardem – who lived in blissful ignorance of the Kardashians – to her favorite reality show? I feel sorry for Javier now. But I laughed at this: "Like she was talking to me about Einstein." Thank God she didn't try to explain Lisa Vanderpump to him, his head would have exploded.
Meanwhile, did you know that J-Law wanted to be Serena van der Woodsen on Gossip Girl? She apparently auditioned for the role that ended up going to Blake Lively:
Hey pop-culture readers, Vulture here, your one and only source into the alternate career timelines of Hollywood's elite. This little tip comes to us from Josh Schwartz, the creator of some iconic shows of adults playing teens, like The OC, but more importantly, Gossip Girl. Apparently one director-dating A-lister desperately wanted to play Serena van der Woodsen back when she was a teen who. "We did not realize this at the time, but Jennifer Lawrence really wanted to play Serena and auditioned," Schwartz told us in an upcoming interview for the tenth anniversary of Gossip Girl. "This story came to us secondhand, but we were told she definitely auditioned and was bummed to not get it."

Did he watch the tape? "We can't remember if we saw it or not. It was ten years ago, and she would've been how old, 15?" Schwartz demurred. (Our fact-checking says she would have been 16.) Instead, Schwartz and co-creator Stephanie Savage had their minds set on Blake Lively as their effortless "It" girl to set the CW brand.
It's interesting from a what-could-have-been perspective. Would J-Law have been an Oscar darling if she had been transitioning to film from a popular TV show like Gossip Girl? Maybe, maybe not. I say… probably not. That being said, J-Law was a TV girl – one of her first roles as a teenager was on The Bill Engvall Show. She was on that show for like three years. No one ever remembers that. Which is why she was able to transition so seamlessly to film stardom.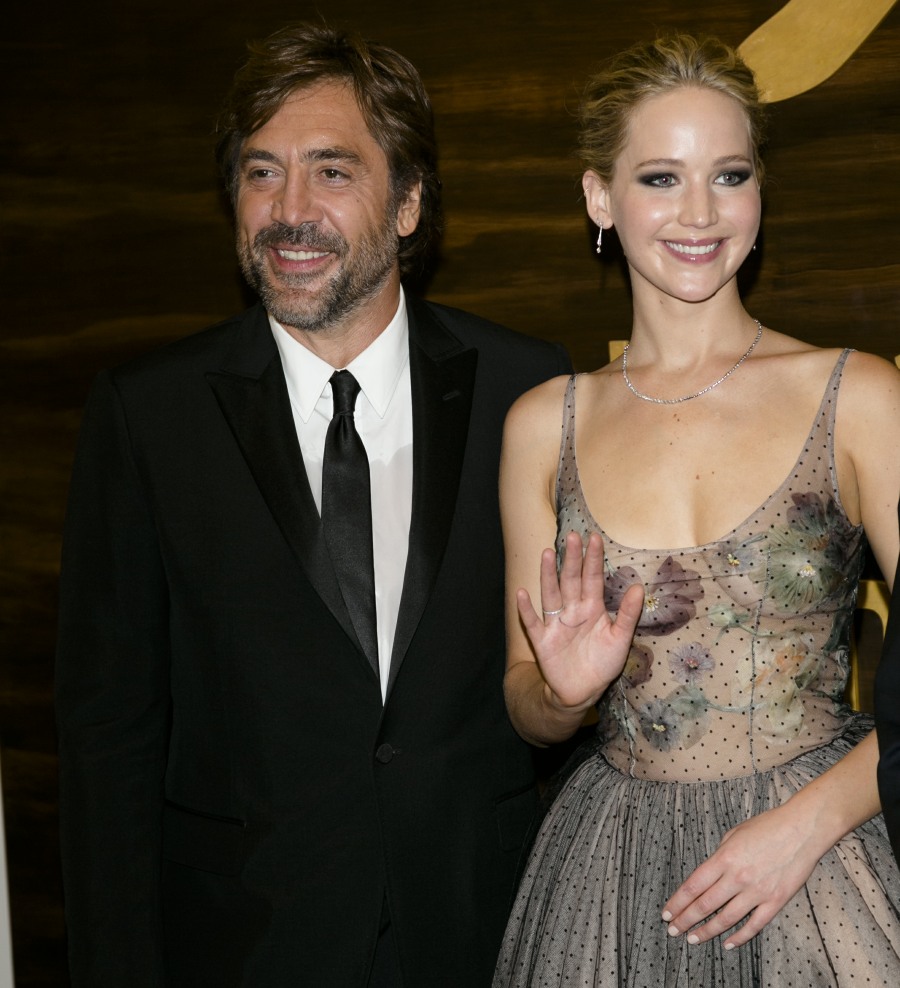 Photos courtesy of WENN.