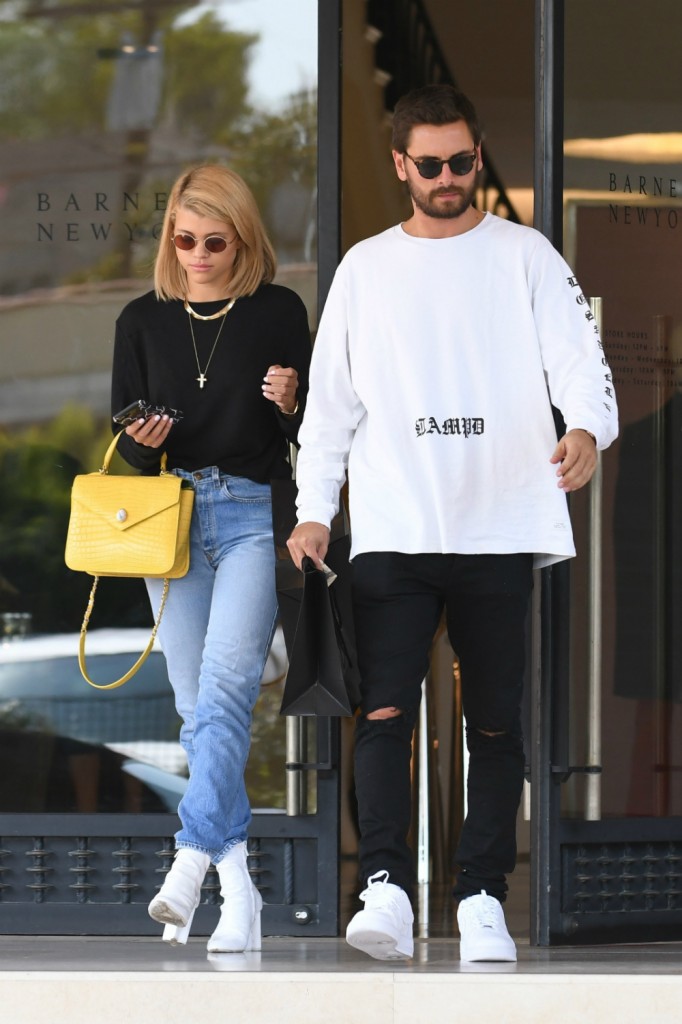 I'm convinced the Kardashians are their own planet and if smaller bodies get too close, they get sucked into the Kardashian orbit and stay there forever. That would explain why they cycle through the same people. The latest "wtf?" comes courtesy of the Lord himself, Scott Disick, who has hooked up with Sofia Richie. Sofia, the 19-year-old daughter of Lionel Richie and a model, was formerly linked to Justin Bieber. Bieber, of course, was linked to Kourtney Kardashian who was linked to Scott for nine years (and forever linked through three kids together). Scott and Sofia, who I'm sure have been running in the same circle for years, got cozy while in Cannes. This is the same impromptu trip to Cannes that Scott took his then "friend" Bella Thorne and the same Cannes where Kourtney was showing off her new boyfriend Younes Bendjima. At the time, Sofia attempted to silence rumors by proclaiming she and Scott were just "homies." Homies who cuddle together on yachts, I guess. Well, now they are homies that travel around together.
Scott Disick and Sofia Richie are "homies" who sure like to spend time with one another!

The 34-year-old Keeping Up with the Kardashians star and 19-year-old model grabbed coffee in Calabasas on Friday before hitting up Beverly Hills, where they shopped and were later spotted at the Montage Hotel.

"Since returning to L.A., Scott and Sofia are inseparable. They are spending every day together. Sofia seems smitten," a source tells PEOPLE.

According to an insider, Disick and Richie are hooking up, though the self-proclaimed "lord" maintains that it's not serious.

"It's obvious that she looks up to Scott. She constantly giggles around him," says the source. "They are very flirty."

"Scott takes care of her, opens the car door and pays for everything," the source adds.
She's not "smitten," she's being "taken care of." Let's not try to sell this thing as anything more than what it is: a hookup of convenience. The lavishing of attention and spoils was also emphasized when she was with Bieber. I do find it funny that these women, like Sofia and Bella before her, have no problem jetting off with Scott but go out of their way to make sure we know they are not an item. According to People, Scott and Sofia have been spotted together in Las Vegas and Malibu prior to this latest Beverly Hills shopping spree. So, whereas I agree this won't last, I think we can move past kissing cute with the whole "homies" moniker.
What is not funny, though, is that Scott still doesn't seem to be taking responsibility for his health. There were rumors of hospitalization over the summer. Supposedly he's cleaned up but he's still got his contract with 1OAK in Las Vegas so he's constantly around drinking and partying. A 'source' claims that he's keeping it together, though, and if he feels he's slipping, he calls a friend. Apparently, he has people staying with him all the time because he can't be alone. However, he's also still blaming Kourtney for his issues by claiming it's her rejection that sends him spiraling. In the meantime, he's still on the Kardashian payroll, recently escorting Momma K to Kendall's Fashion Icon of the Decade Awards. I get that the Kardashian's gravity is strong but I hope for everyone's sake, Scott can pull out of it long enough to work on himself properly.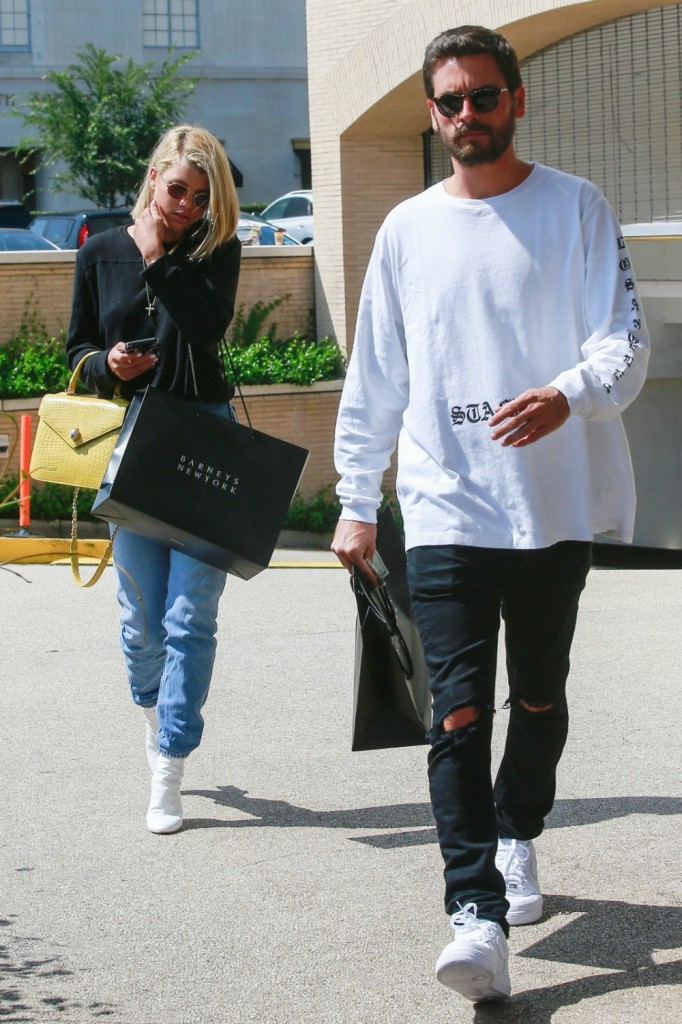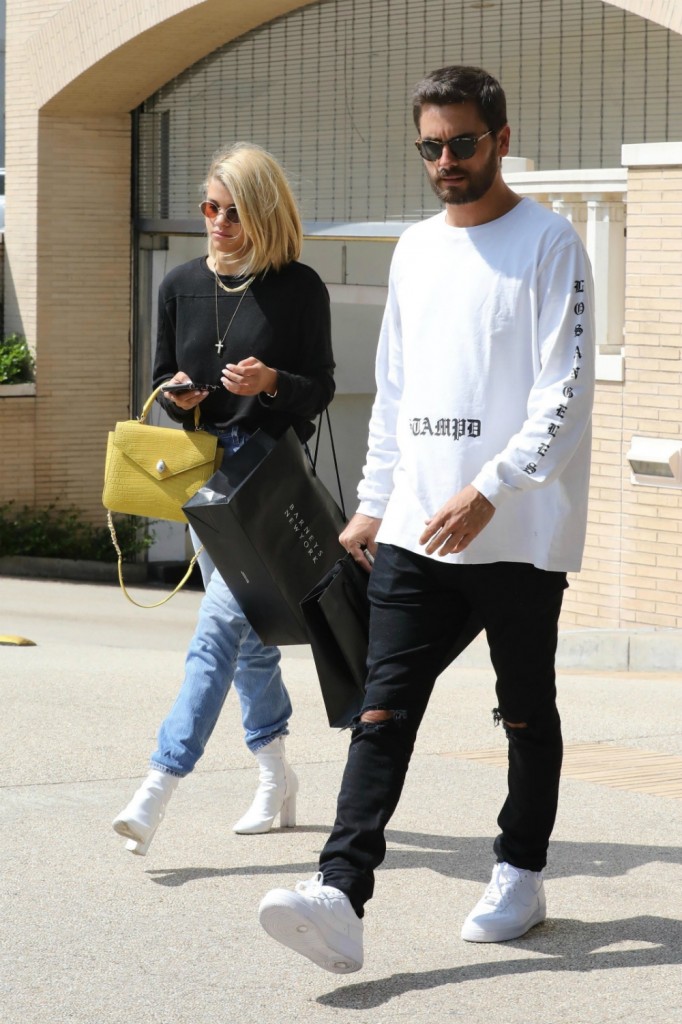 Photo credit: WENN Photos and Getty Images