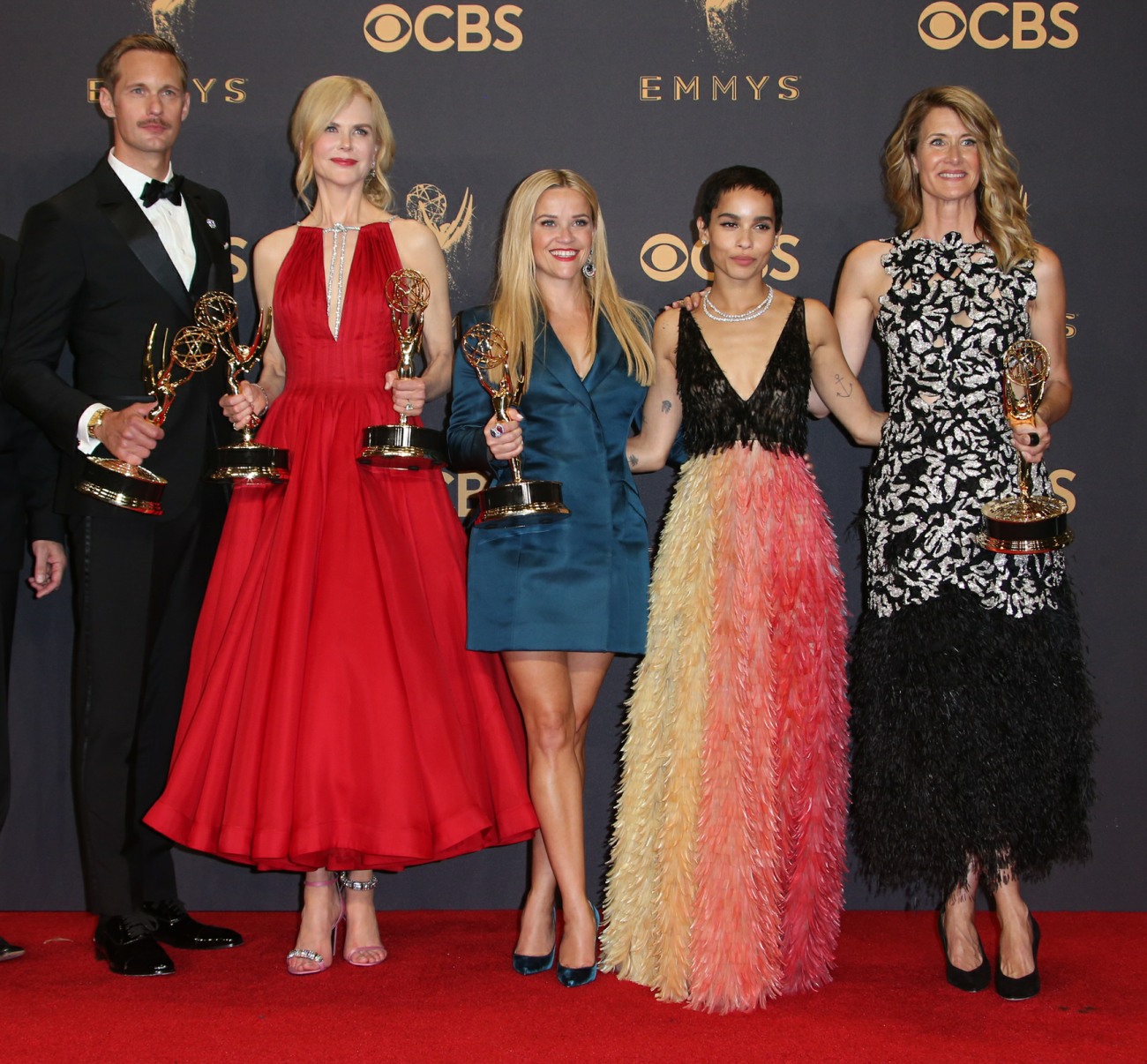 Big Little Lies won big Emmys last night – the show picked up the Outstanding Limited Series Emmy, Nicole Kidman won Best Actress, Laura Dern won supporting actress and Alexander Skarsgard won Best Supporting (he thanked all of his lovers and friends, and his mom). I expected BLL to sweep those categories and it did, deservedly so. Many were excited to see Nicole Kidman win her first Emmy, and we were happy that she did. It was predictable, but enjoyable nonetheless.
The fashion choices were unexpected though. At this point, I just expect Nicole to look like ten kind of goth-bridal hell and I expect Reese Witherspoon to always look Southern-pageant-queen perfect. Neither of those things happened. Nicole wore a beautiful red Calvin Klein gown with a full skirt, and she looked amazing. Reese wore a wrinkled, sad, shoulder padded Stella McCartney tuxedo jacket-dress and she looked like sh-t. Her hair was dirty, the shoulder pads were tragic and she just looked like none of this was her first choice. Something nice: she seemed genuinely happy when Nicole won.
Laura Dern wore Proenza Schouler and her look was probably my favorite from the BLL ladies – she looks sophisticated and glamorous. Zoe Kravitz was also there to support BLL, and she wore a feathered Dior. I HATE this dress. The construction is fine, I just think that Dior should have stuck to one color with the feathered skirt, OR made the entire gown multicolored. It looks like two ugly dresses got married and had a fug baby dress. Zoe's date was her boyfriend Karl Glusman. They both looked rough.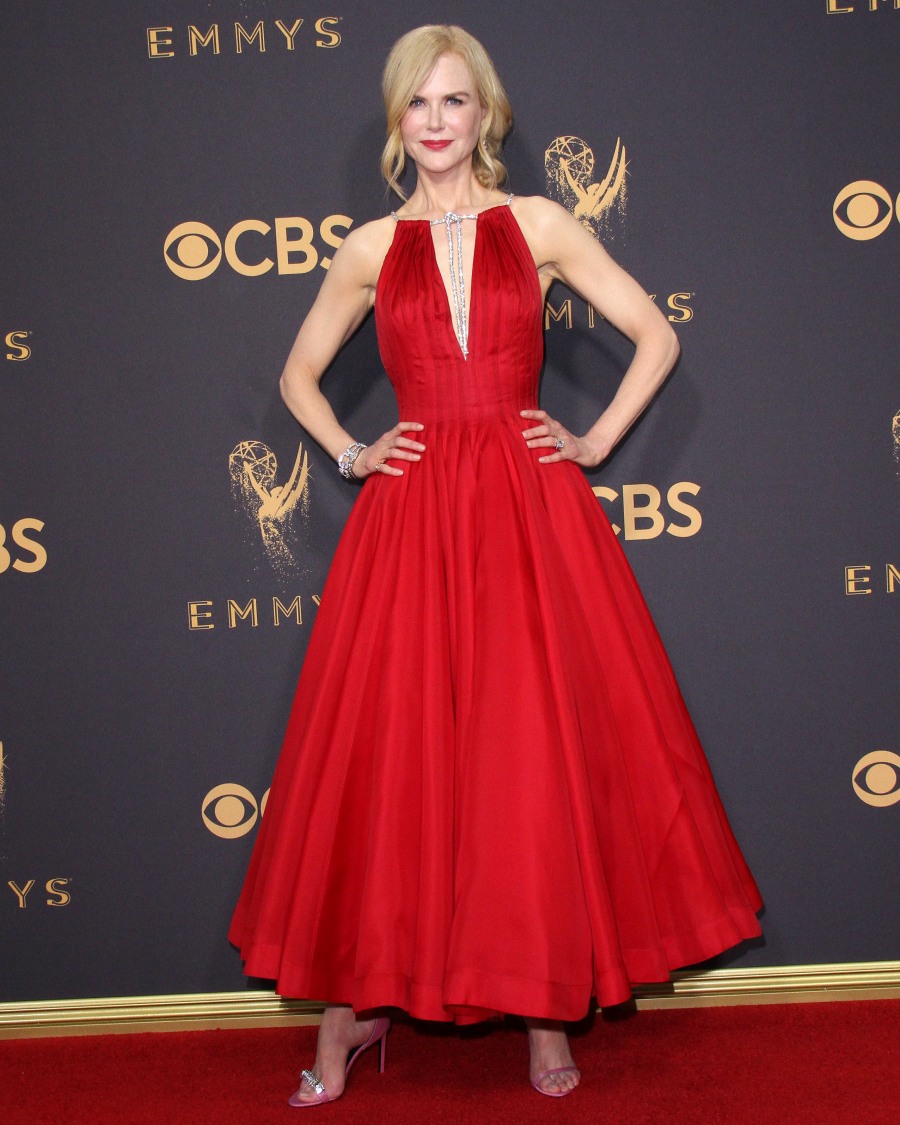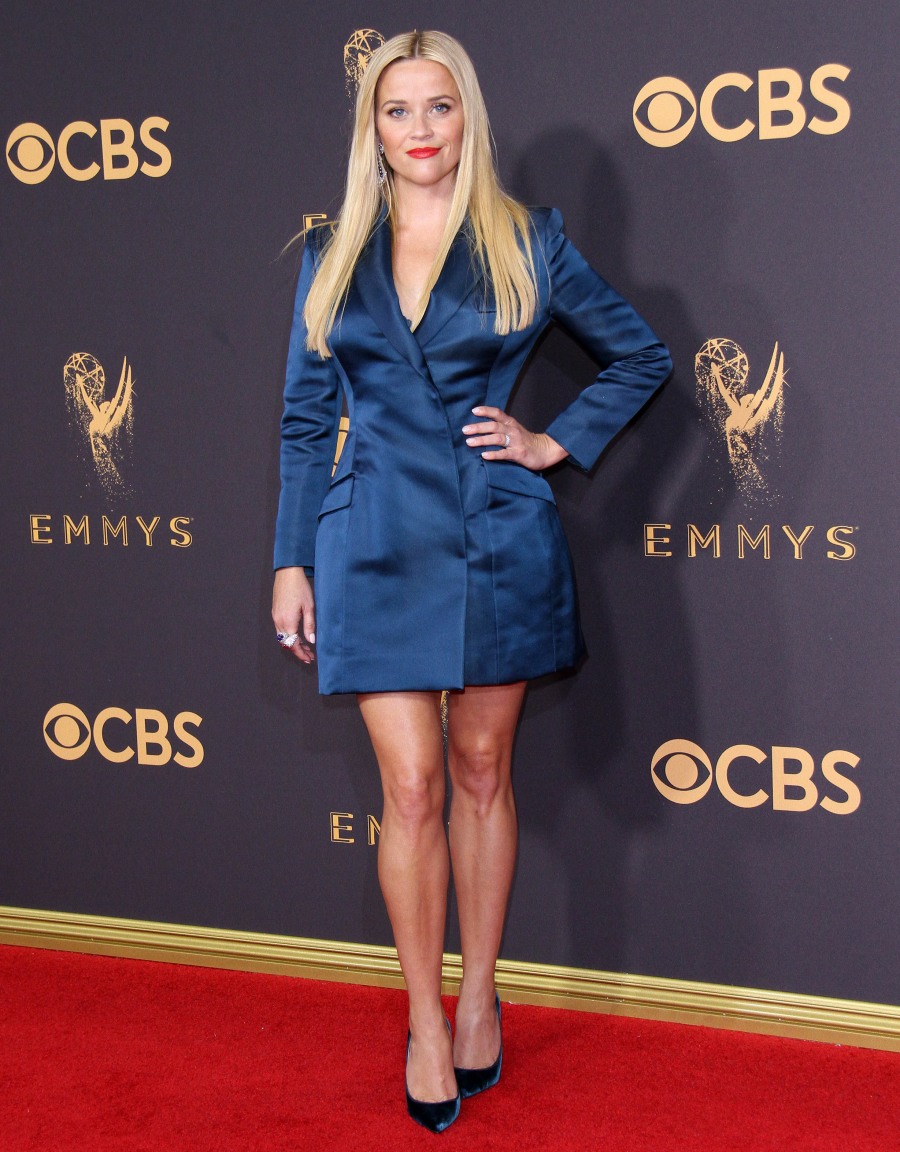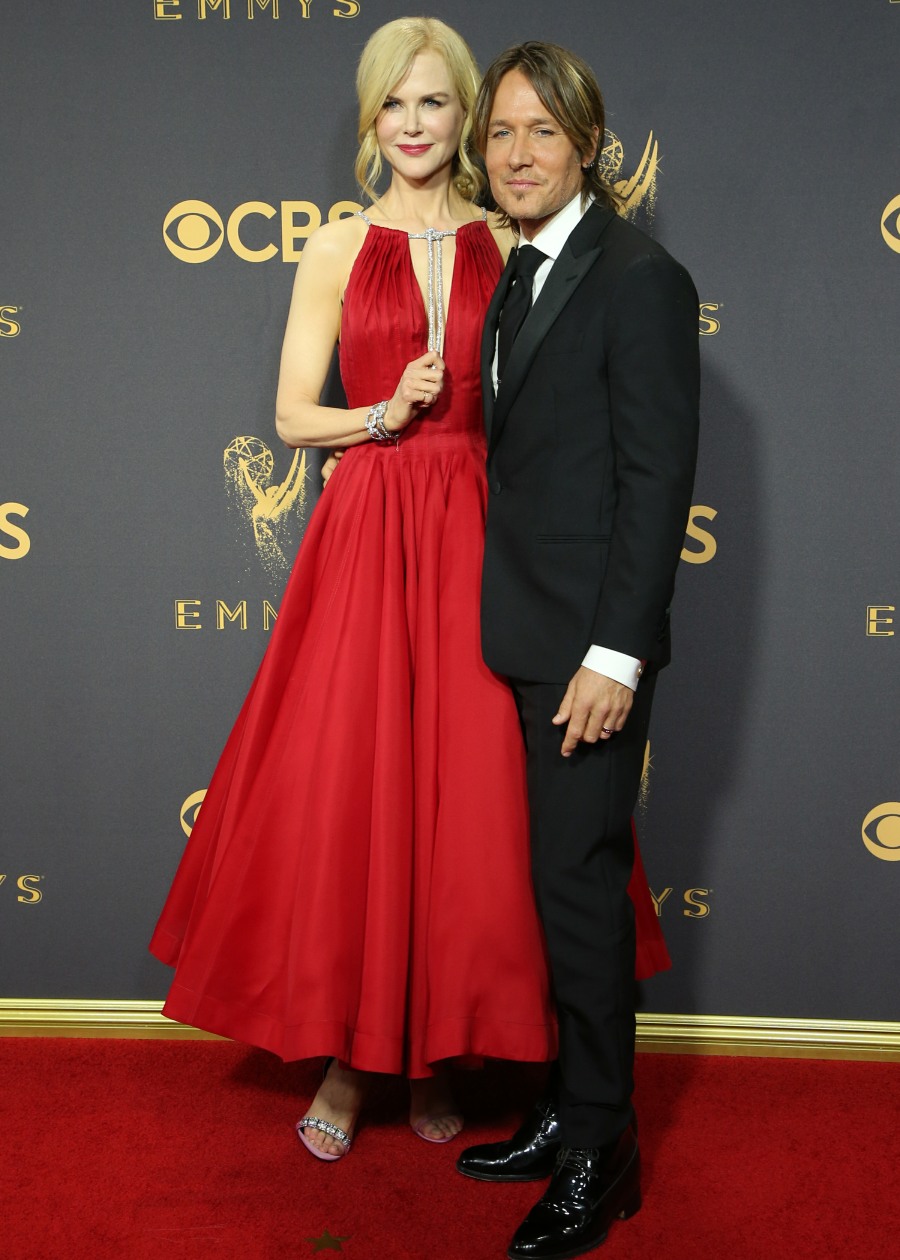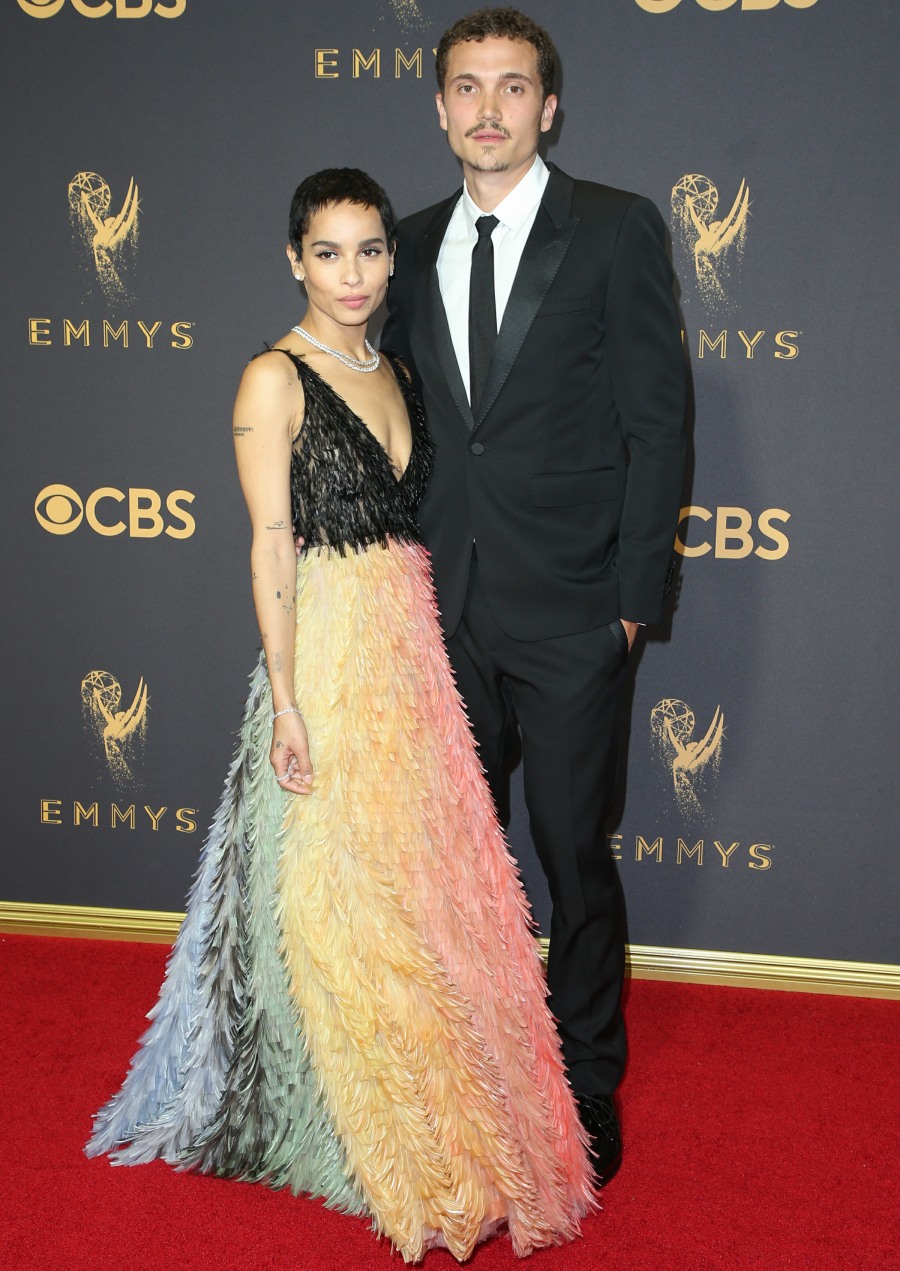 Photos courtesy of WENN.