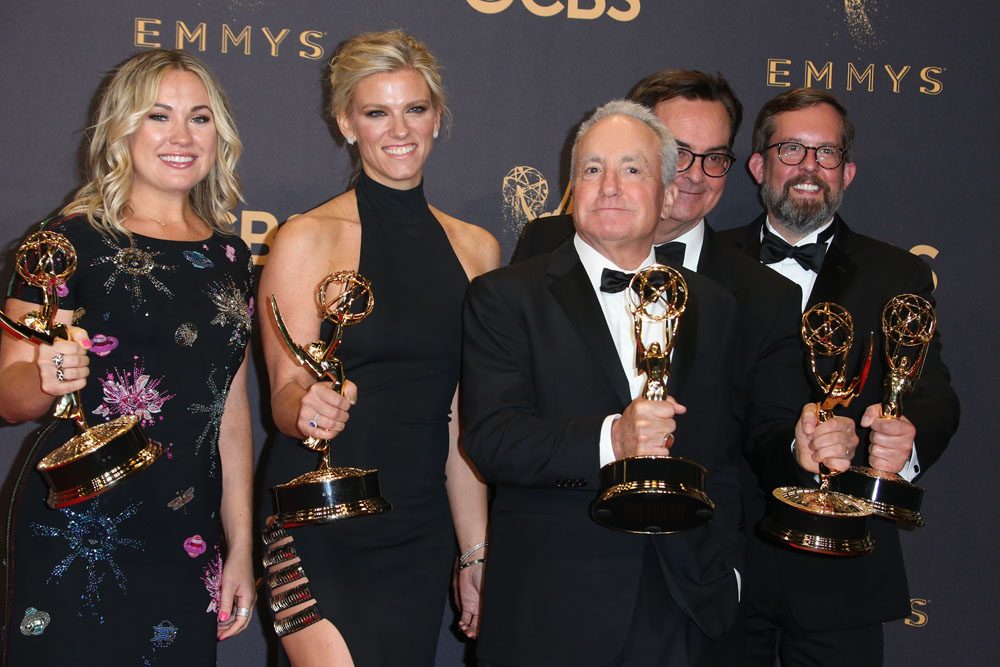 Ben Affleck's "new" girlfriend, Lindsay Shookus, was an actual Emmy winner prior to this weekend, did you know that? She first won an Emmy in 2015 for producing Saturday Night Live's 40th anniversary special. Sunday she added another when SNL took home an Emmy for Outstanding Variety Sketch Series. (SNL won multiple acting Emmys for its performers this year along with an Emmys for Best Directing and of course Variety Sketch Series.) So Shookus was at the ceremony and after parties, as was her high profile boyfriend, Ben Affleck. So many outlets are breathlessly reporting that Affleck was seated at the Emmys with Shookus and that he went to an after party with her, where they hung out with Larry David.
[Ben Affleck and Lindsay Shookus] sat together at the 2017 Emmy Awards, though they skipped the red carpet earlier. The actor, 45, supported the Saturday Night Live producer, 37, as she took the stage when the show won outstanding variety sketch series.

Affleck also joined Shookus as she attended the HBO afterparty, where they sat with Curb Your Enthusiasm's Larry David and Jeff Garlin. (Shookus and Affleck had joined David for a pre-Emmys date on Saturday as well.)
I guess this is the next step after all those pap strolls and glowing insider reports. At least they didn't pose on the red carpet together. Affleck is thought to have sworn that off after the J.Lo debacle on which he continues to blame his career slump.
There's a video of Affleck and Shookus walking together on Emmys night below. It's unclear whether they're already at the venue or walking in, but E! reports that they were "spotted making their way into Los Angeles' Microsoft Theater via a side stage VIP entrance." They also claim that Affleck held Shookus's clutch for her(!) and they have a photo of her holding on to his arm. Also, Shookus was allegedly overheard saying she wanted to eat pizza. Such a cool girl.
In the video below you can see the side of Shookus's dress, it's got gold sequins straps holding it together at the upper thigh and looks somewhat cheap. She hikes up the side of her gown, which is backless. I've done that plenty of times and no shade for that, but that dress could be improved. She's somewhat of a layperson though, I guess it's a perfectly acceptable dress for the event.
Ben Affleck is here at the #Emmys accompanying his girlfriend, who is part of the SNL team pic.twitter.com/EFsnWI9UEP

— Scott Feinberg (@ScottFeinberg) September 18, 2017
When SNL won for Best Variety Show, Shookus was on stage behind creator Lorne Michaels as he accepted the award.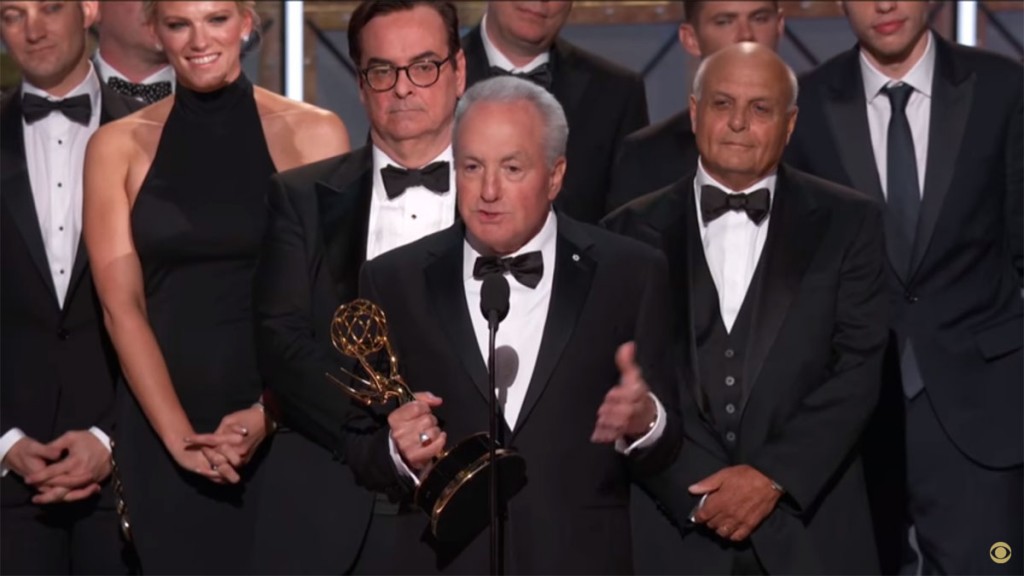 Oh and in case you didn't get the message, US has some insider quotes about what a great boyfriend Affleck is "He was the most supportive boyfriend. He was taking photos of her with her Emmy and her castmates. He seemed totally enamored with her. They were laughing and having a fun time."
So Affleck and Shookus went to the Emmys together. I wonder if he feels like she's so different than his estranged wife because Shookus is a career woman and a two time Emmy winner. Garner was also more focused on her career when she met Affleck, she had multiple Emmy nominations for Alias, but she changed her career trajectory to focus on being a mom. That very much seemed like her choice, I'm just saying.
It looks like they had a fun night. In fact they look like they're always having fun.
Embed from Getty Images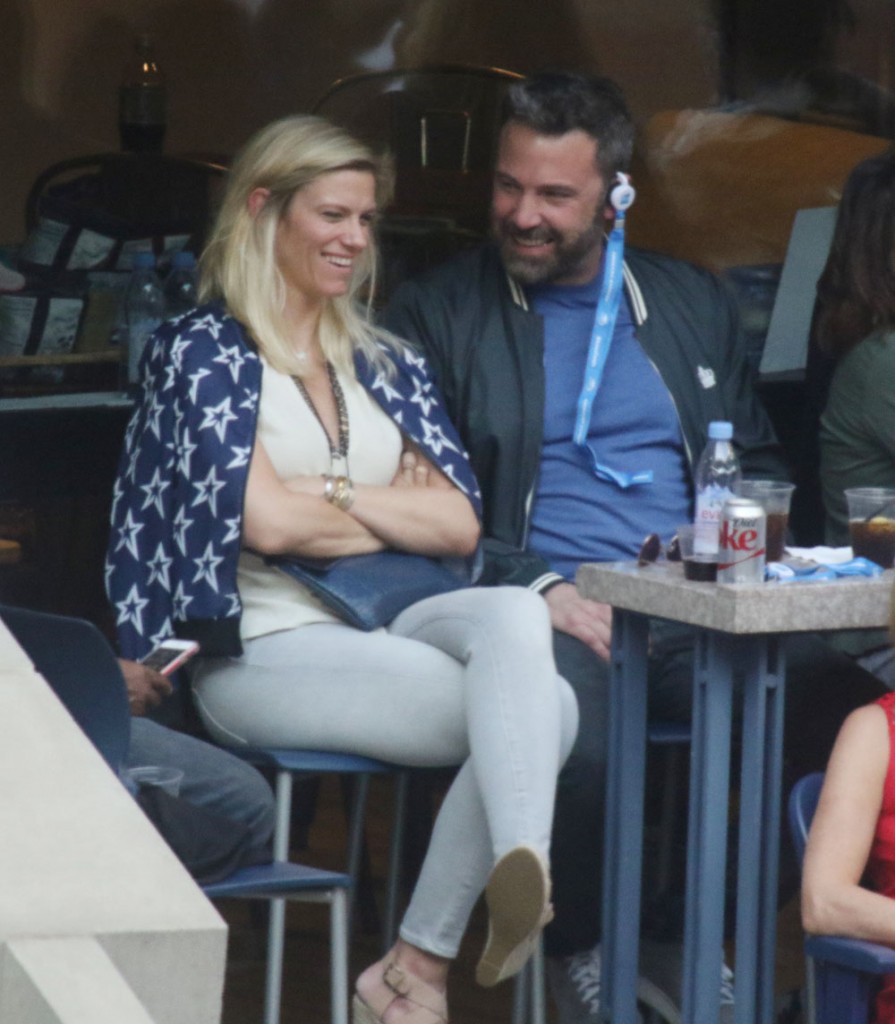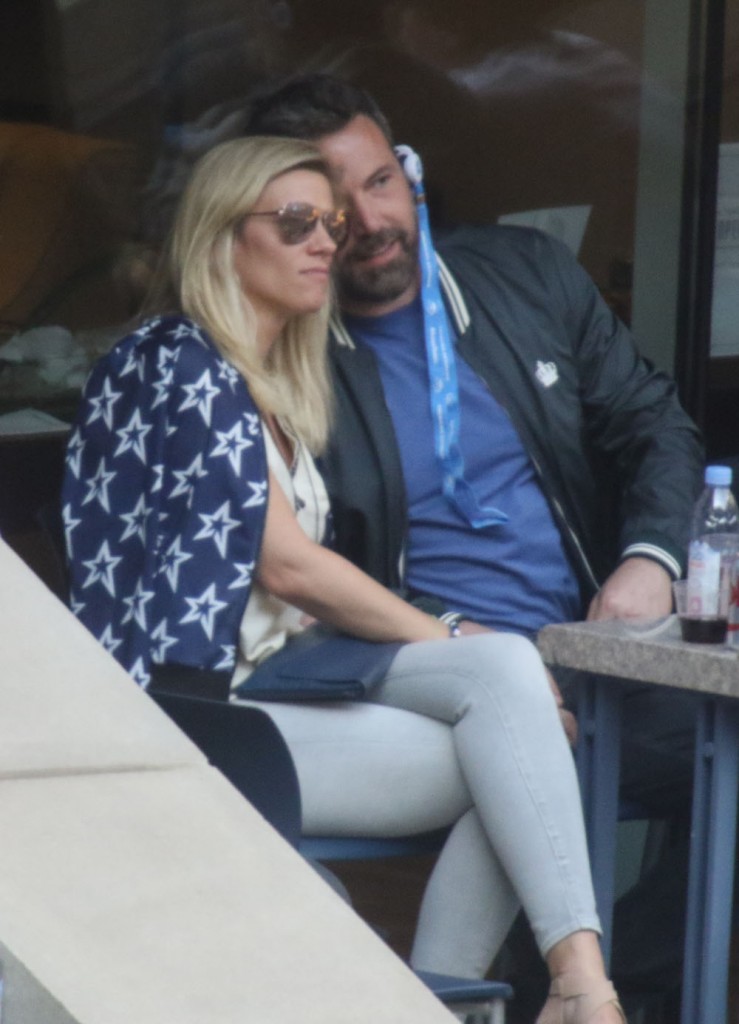 photos credit: WENN and Getty