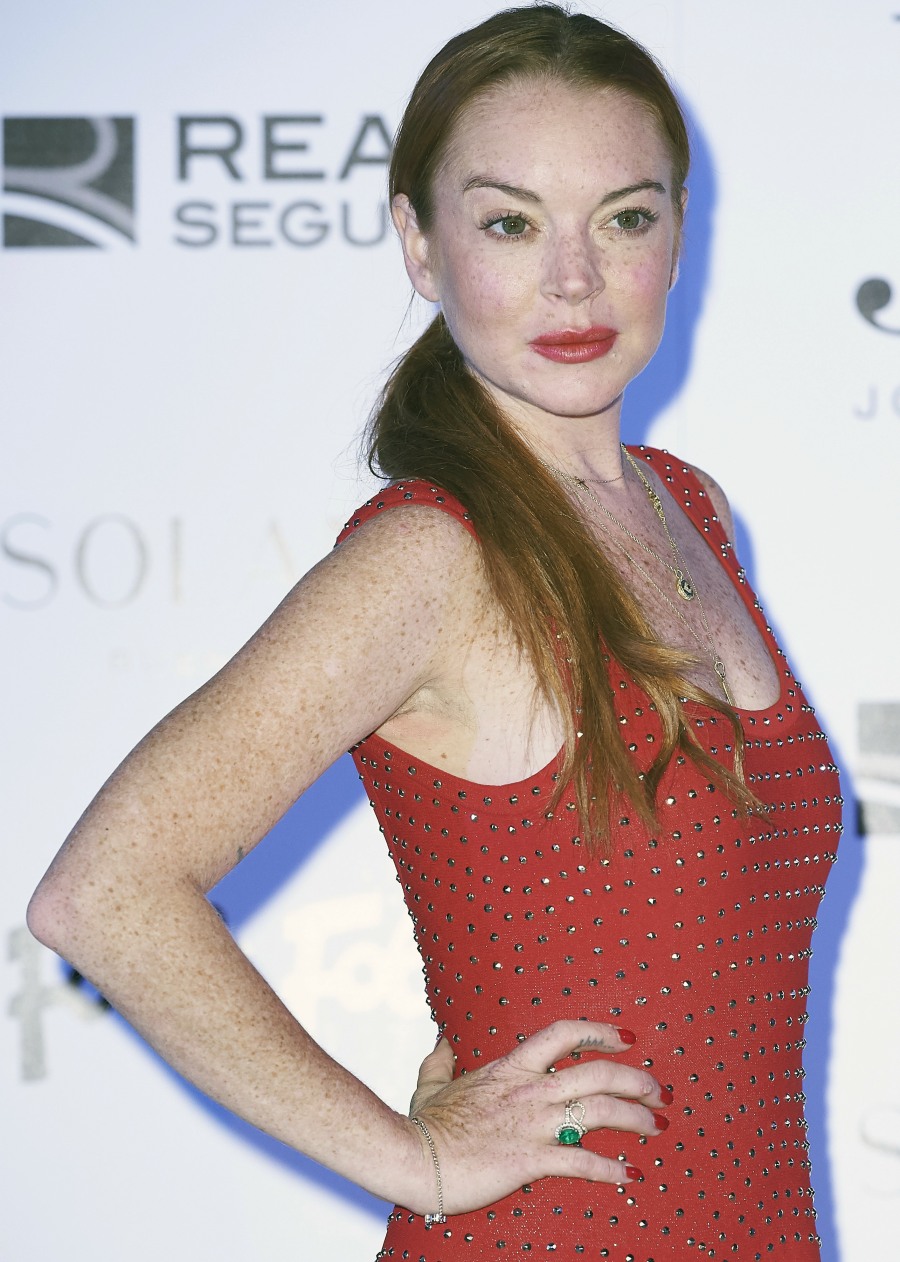 I like to check in with Lindsay Lohan every few months, now that she's no longer a regular on blogs and in tabloids. I don't know if she actually wanted that – she always claimed she moved to London to get away from the constant scrutiny of the American tabloid media, but no one really believed her. That's what happened though – Lindsay is being mostly ignored by American media these days, even when she gets blackout drunk and starts tweeting like a #MAGA Republican.
So, obviously, I haven't been paying attention to Lindsay in the past few months. I have no idea what she was up to, or whether she was even in London or possibly on another sketchy holiday, financed by God knows who. A few days ago, she turned up in Madrid for their fashion week. She's either being paid to show up for some runway shows, or she's got a new Spanish sugar daddy (or both). These are some assorted photos of Lindsay at various runway shows, like the Jorge Vazquez Spring/Summer 2018 collection, and the Teresa Helbig show.
I guess we should talk about whatever is happening with her face? The problem is that I can't quite put my finger on it. Obviously, her lips are still jacked. Obviously, she's Botoxed to high heaven. But something else is going on. I'm grateful that she's not bright orange, and that she looks like she's recently bathed. So… yeah, there's your Lohan update. Cracken still crackin'.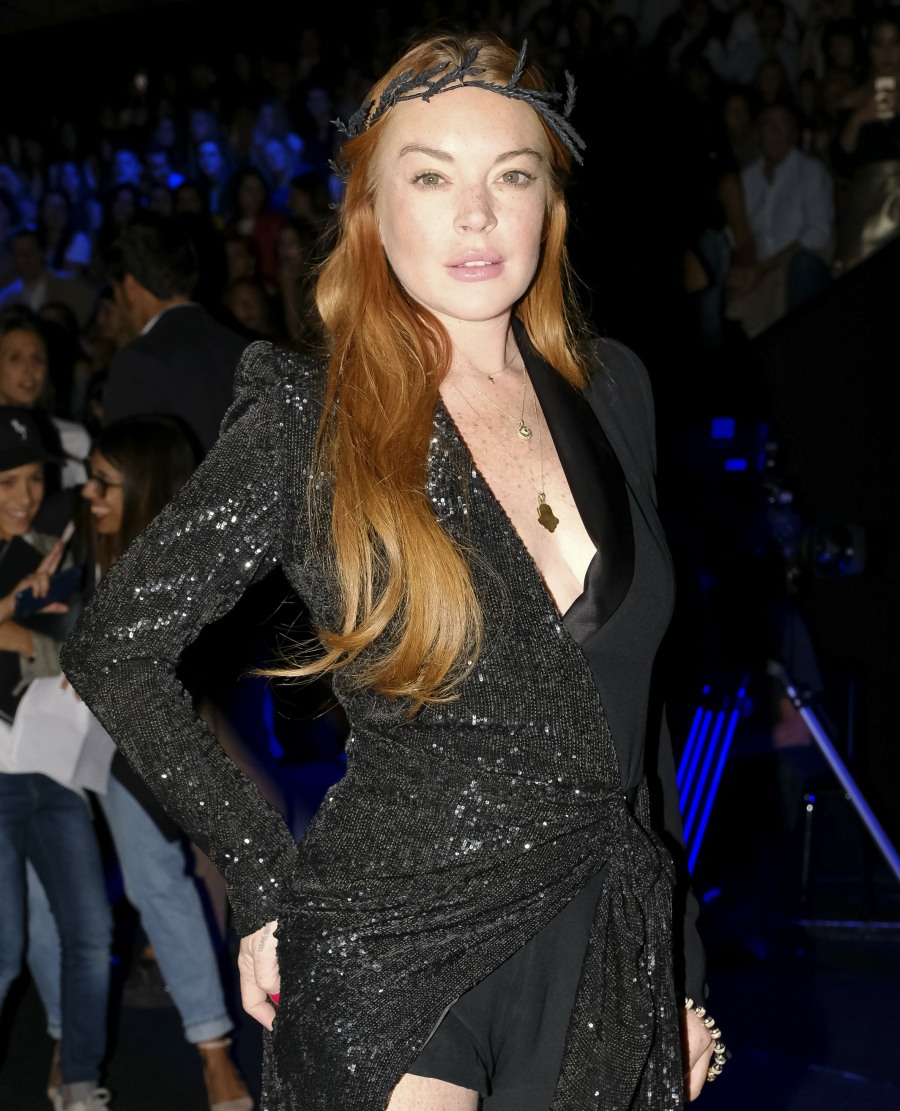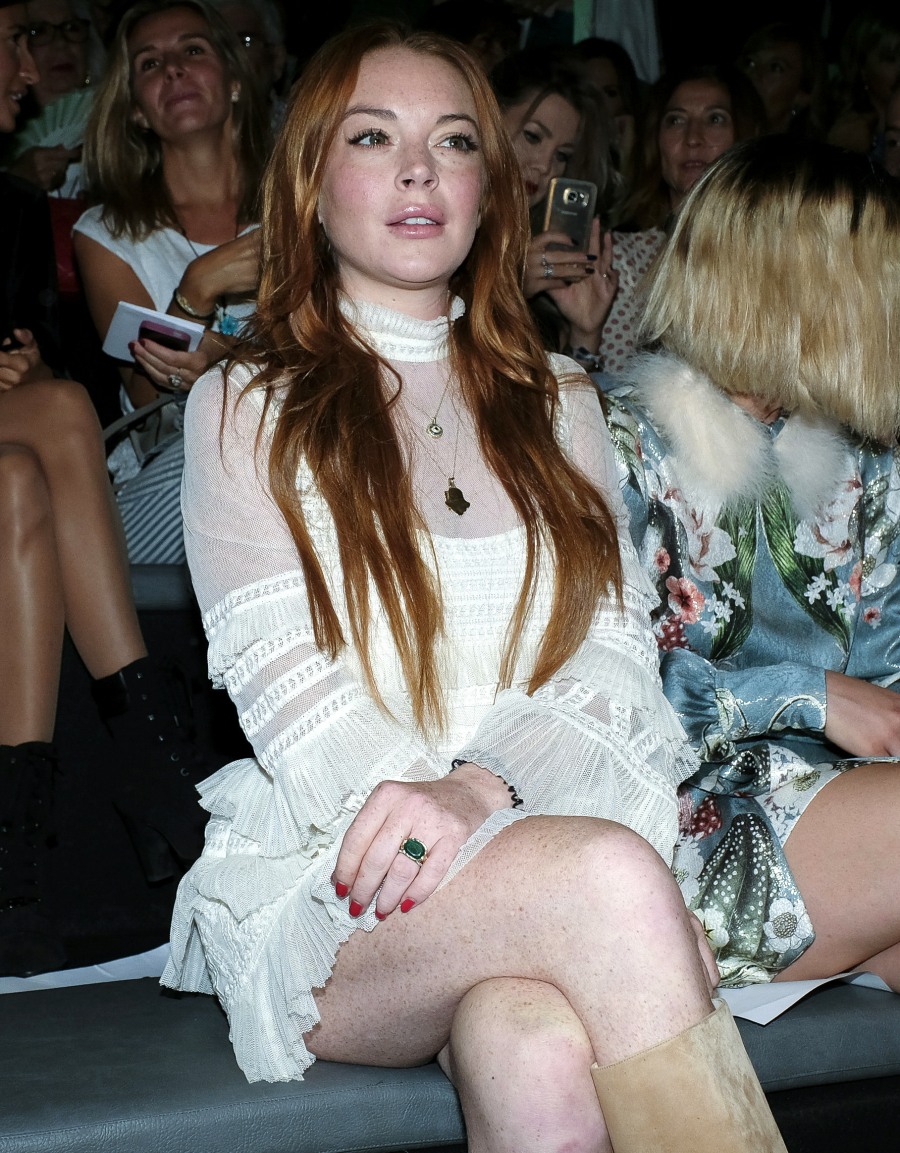 Photos courtesy of WENN.