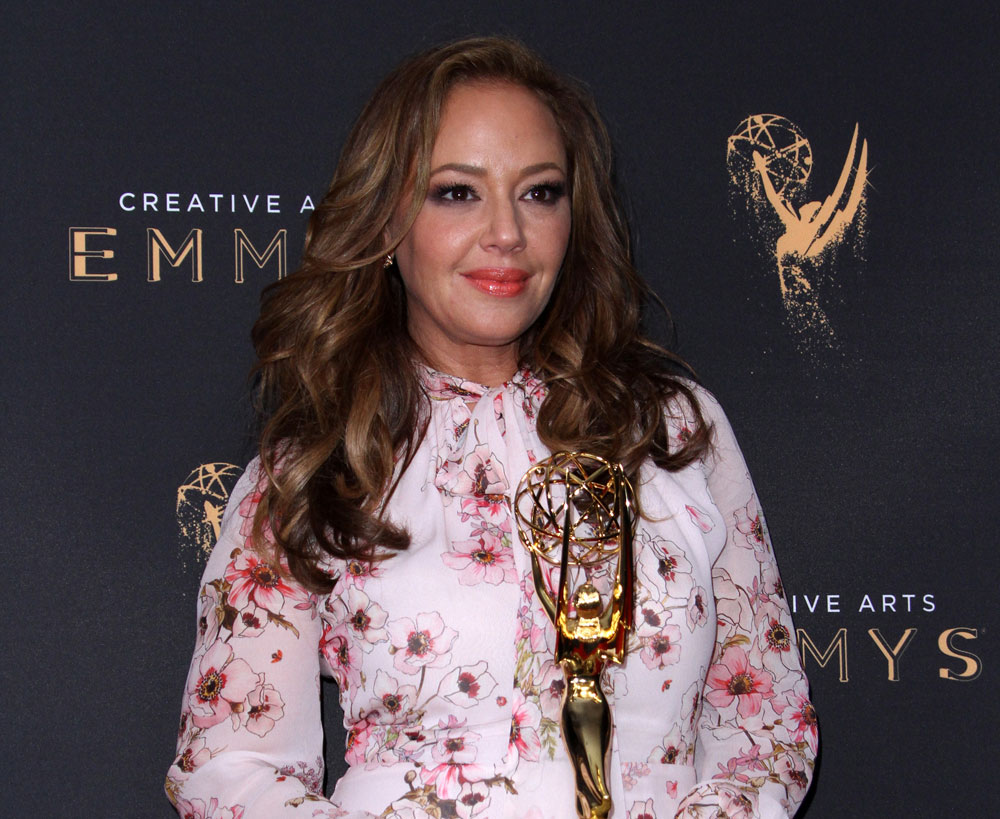 Do you guys remember when Will and Jada Pinkett Smith had a private school in Calabasas from 2008-2013 which didn't explicitly state it was a Scientology school but which used unproven Scientology teaching methods and had a majority of staff which were Scientologists? In fact they fired the former head of the school and replaced her with a Scientologist after she started questioning the curriculum. Will and Jada have also said many times that they treat their children like adults (this was when they were younger) and that they have given them a lot of autonomy from an early age. More recently Will has hinted that he regrets using that style of parenting, which of course is a key principle of Scientology and which often borders on neglect. Well Leah Remini just revealed that Will was never a Scientologist but that Jada was and that she's still "in" the cult. Leah shared this during an interview with The Daily Beast. She previously told a story in her 2015 memoir about a bizarre adult "hide and seek" game she had at Tom Cruise's house with Will and Jada. Well now we have confirmation that Jada at least is a Scientologist. People have always wondered about Will too, but Leah seemed not to be sure about whether Will was ever in Scientology, but she definitely knew about Jada.
"I know Jada's in. I know Jada's in. She's been in Scientology a long time," Remini tells The Daily Beast. "I never saw Will [Smith] there, but I saw Jada at the Celebrity Centre. They opened up a Scientology school, and have since closed it. But Jada, I had seen her at the Scientology Celebrity Centre all the time." (Pinkett Smith did not return multiple requests for comment…)

And while a former high-ranking Scientologist, Mike Rinder (who co-presents the A&E series with Remini), insisted to me a couple of years back that Will Smith was never a Scientologist, Remini claims that Pinkett Smith not only was a Scientologist, but still is.

"I had hoped that she had left [Scientology], but this was the tell-tale sign that she was still in," said Remini, nodding to the Cruise hide-and-seek anecdote she shared in her book. "She was on Bravo's Watch What Happens Live a few weeks ago promoting her film [Girls Trip], and Andy [Cohen] said to her, 'Have you read Leah Remini's book?' and he was like, 'What was that whole thing about playing tag?' and she said, 'Oh, she lied.' He goes, 'Isn't that weird, to play tag?' and she goes, 'No, the kids were there.' That was untrue. Bullshit. There were no kids there. I was like, okay, alright, you're gonna do that? More power to ya."
I love how Leah just called out Jada's claim that kids were at the hide and seek game. I believe Leah, however I hope she's wrong about Jada. I would rather that Jada be quietly detached from that cult. (Really that she publicly denounce them but you know that's not going to happen.) I want Jada to have distanced herself enough from it so that she's no longer giving them her money or time. Jada may be too intimidated to make a break from Scientology, as she knows the dirt they have in her and the dirty tricks they pull to keep people from leaving. I hope she's out in her own way. This story from Leah does explain so much about the Smiths though, and about their lack of focus on traditional education for their kids. I'll leave it at that.