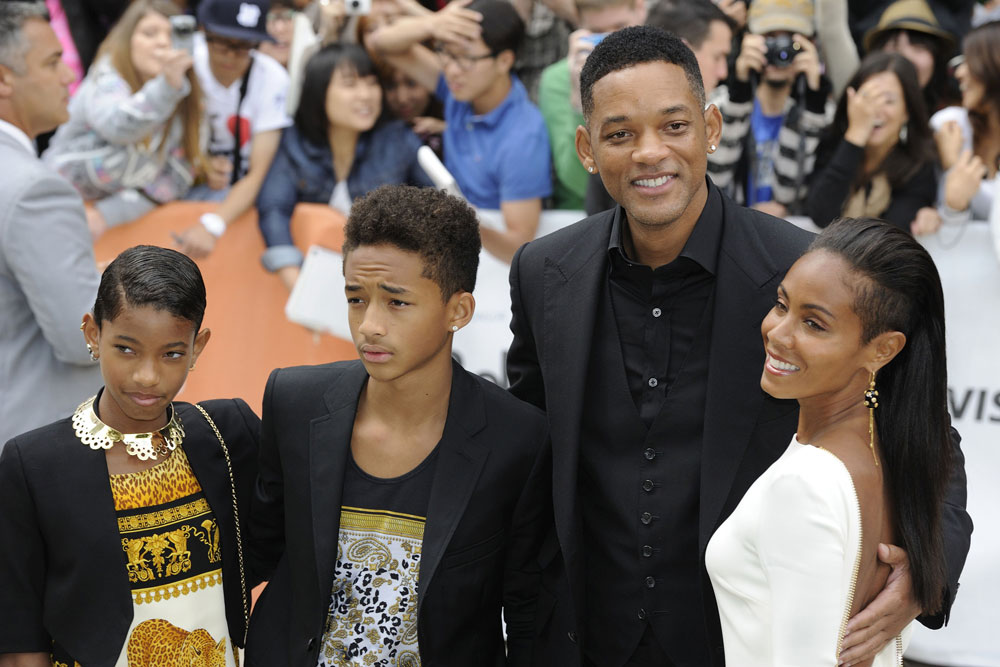 Will Smith was asked in an interview about how he raises his kids. His answer was very telling, and explains why the Smith kids are basically running their own careers and being expected to face deep adult issues on camera. He says he treats them like adults, basically, and judging from his answer I would say he's done that since they were little. It's sad for them and makes me want to protect them. Remember that Willow is just 12 and Jaden is 14.
"We don't do punishment. The way that we deal with our kids is, they are responsible for their lives. Our concept is, as young as possible, give them as much control over their lives as possible and the concept of punishment, our experience has been – it has a little too much of a negative quality.

So when they do things – and you know, Jaden, he's done things – you can do anything you want as long as you can explain to me why that was the right thing to do for your life."
This is Scientology-speak. This is how the Scientologists treat kids, like little adults who are responsible for themselves and don't need parenting. The cult's doctrine preaches "self-determination" for children which may sound ok as some kind of theory, but often becomes neglect and abuse in practice. Little kids in no way have the maturity or capability of adults, and they need our guidance and help. This is a recipe for disaster like so much other crap in Scientology.
Will Smith's private school uses Scientology "teaching" materials which are wholly unproven and can be harmful, so I guess it's not surprising that he follows their recommendations for raising his children. I now believe the rumors that the Smiths are undercover Scientologists and that they've been hiding it for years. I've been willing to give them the benefit of the doubt until now, but no longer. It's just a shame because the kids are the ones who suffer the most, and I'll leave it at that. At least Willow and Jaden won't be expected to join Sea Org.