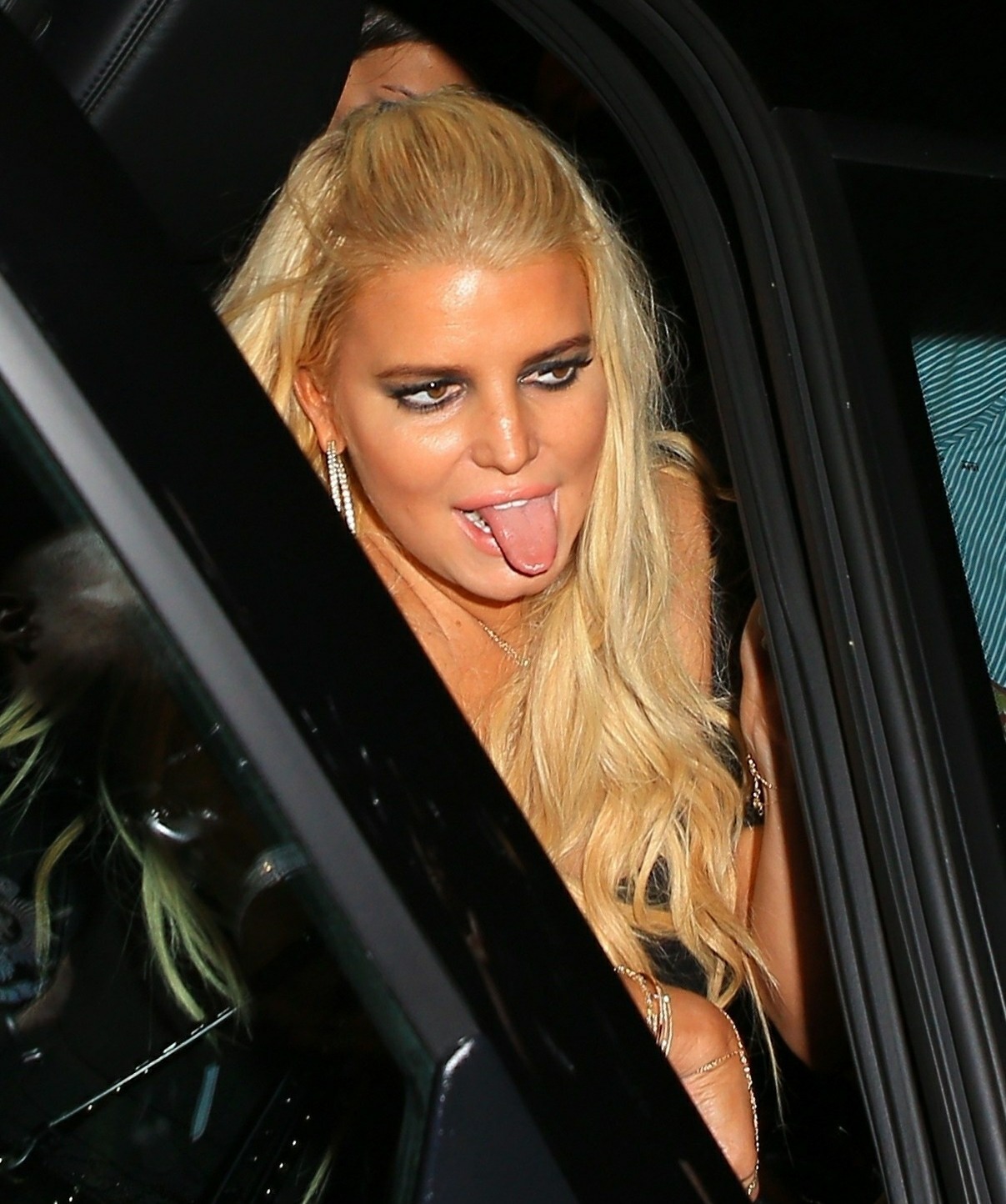 This is just a quick thing, but how drunk was Jessica Simpson last night? You be the judge. Jessica and her husband Eric "Big" Johnson went to Craig's in West Hollywood, and these are photos of their exit from the restaurant. Or should I say, falling out of the restaurant. Jessica had that glassy-eyed boozy look that I recognize from my own boozy days (ah, memories). She lost her balance in the few yards it took to get from the door of Craig's to the door of her car. She also made a perfect drunkface as she got into the car, sticking out her tongue at the paps.
Jessica has always enjoyed her booze, and before she had her babies, she was well-known for liking to down several cocktails with her dinner. She talked about it a lot, how much she liked a Scotch on the rocks, or whatever else was around. I don't think she's much of a beer drinker, but she probably drinks wine. And heavy liquor. You know what's remarkable? Jessica has never gotten a DUI. She gets sh-tfaced on the reg, but maybe she's self-aware enough to know that she should never get behind the wheel. Good for her on that, at least.
Anyway, are you judging her? I'm not. I have no idea if she's a raging alcoholic or if she's merely a happy drunk/social drinker/whatever. I do think she looks like she's been boozing a lot lately – those are a lot of empty calories in those cocktails, and I guess she's not under contract with Weight Watchers anymore.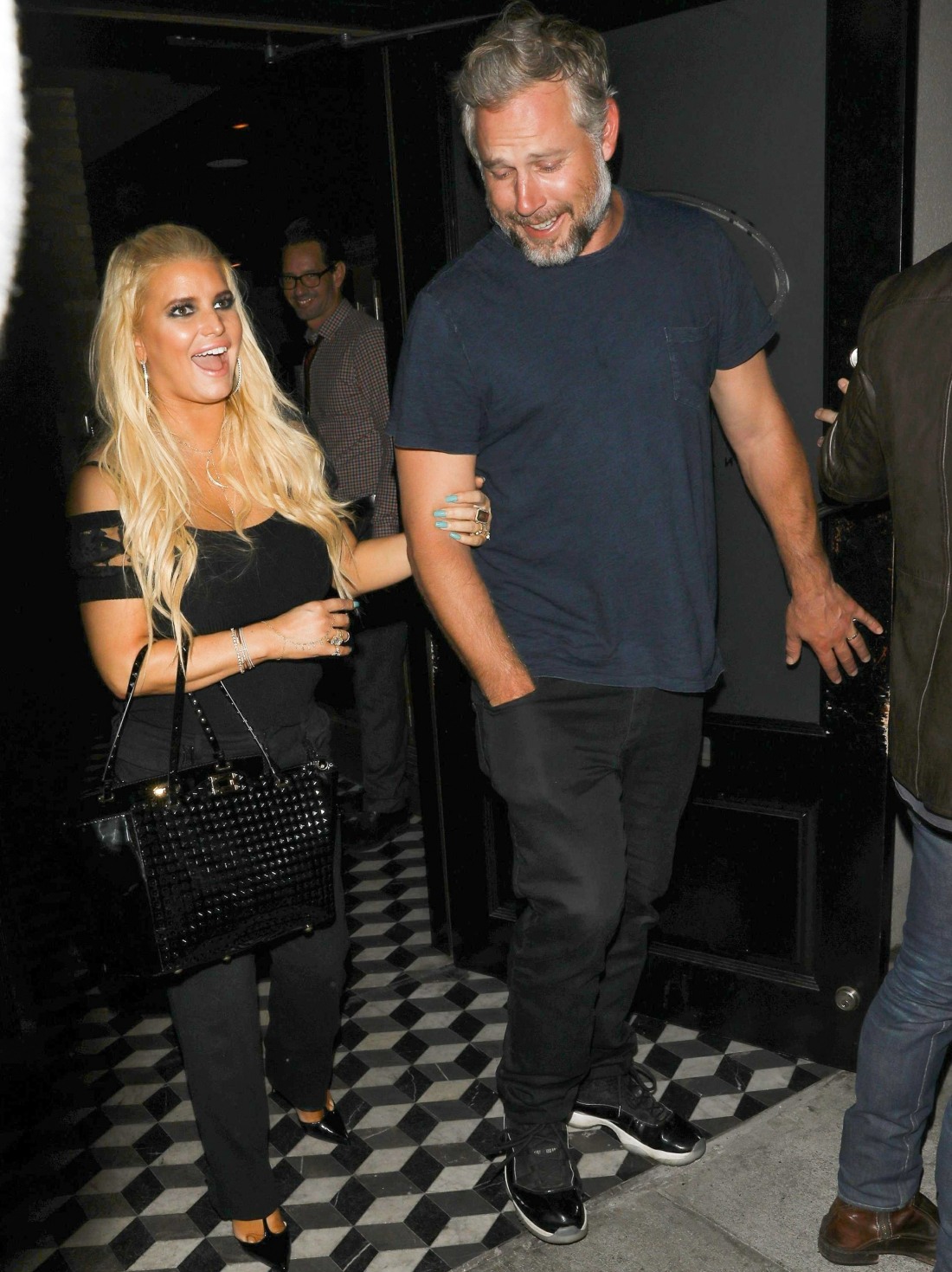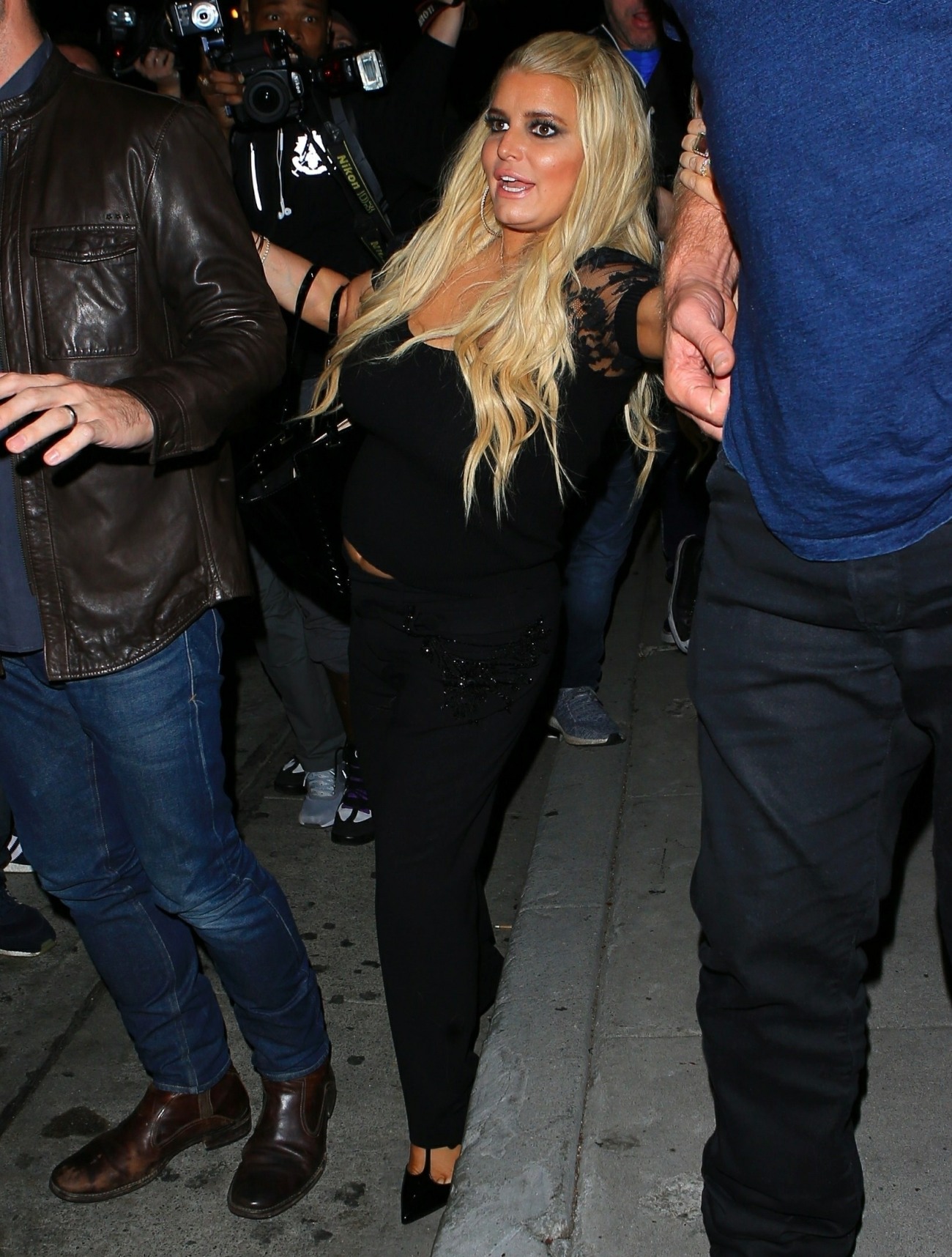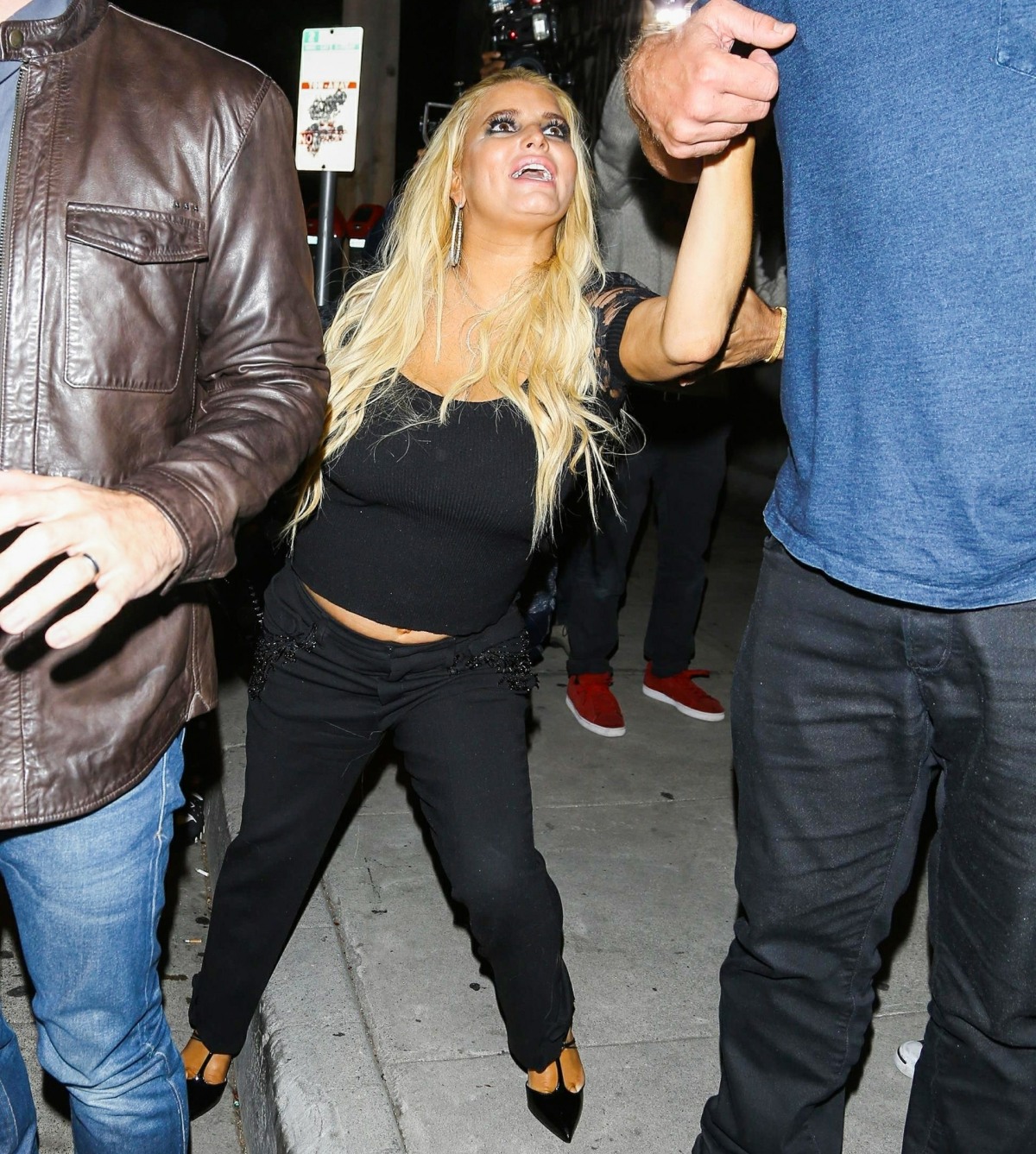 Photos courtesy of Backgrid.