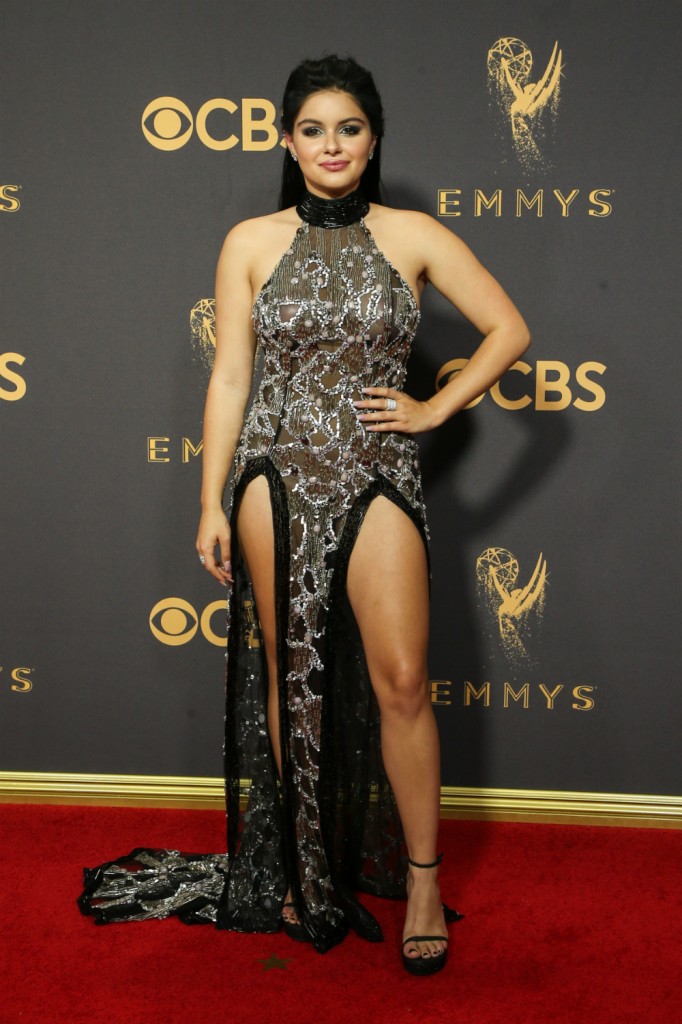 This is going to sound cheesy but Ariel Winter is kind of helping me prepare for my own daughter's adolescence. I really like Ariel and am constantly rooting for her but so often, I start a shouting match with her in my head about her arguments/rants. Ariel gained much sympathy from me when I read The Hollywood Reporter article. That article started out with Ariel trying to decide what to wear to the Emmy's saying, "Do I want tight and sparkly? Do I want something that's more mermaid and puffs out?" We now know that she went for the tight, sparkly and sheer option. Personally, I agreed with CB's opinion about the dress and I loathed the outlined front slits. Why am I bringing this up? Because Ariel posted another of her all-to-common Instagram rants. Let me preface once again, I don't have a problem with Ariel defending her decision to wear very little. I do have a problem with a lot of this rant, though. You can see her Instagram here but the text is:
Rant-

Something I wish people would realize…I am not TRYING to be featured on Snapchat, I am not trying to be pap'd everywhere I do, I am literally just LIVING and unfortunately, I can't do that without paparazzi following me around everyday. I'm not trying to show you my ass in shorts when I go to the grocery store. I'm trying to live my life. People wear shorts. People have wardrobe malfunctions. No one is perfect.

I'm not a stylist! I don't know what to wear everyday so I look "appropriate" or "fashionable." Also, screw having to always look appropriate or fashionable. For what? Society? Who gets to decide what is appropriate or fashionable???? I wear what I like and no one should fault me for that. I don't want people to constantly see me in the news for going to dinner, or grocery shopping, or anything. I want to be in the news when I ASK for it by going to a publicized event, or EVEN BETTER when I have work out/coming out! So trust me, I don't want to see me in shorts putting water in my car every single damn day as much as you don't. However that's not what the media reports on nowadays. The media is so obsessed with the daily bullshit NORMAL PEOPLE do. Just because I'm on a show doesn't make me special. I'm just like everyone else.

I'd also like to address the tweets I get saying "you accused your mother of sexualizing you yet you're a whore." I was a CHILD being dressed like I was 24. I was 8-13 years old. I wasn't an ADULT as I am now. As you mature at 16, 17, 18 you further develop your own identity and can make decisions for yourself. As a child, you do as you're told regardless of what is good for you. I'm an ADULT now, who can make my own choices and have my own identity. And just because I DECIDE to show my body occasionally doesn't mean I'm unintelligent or that I'm talentless or that I have no self respect.

I have EXTREME respect for myself, I HAVE talent, and I AM intelligent. We need to move on from this stigma that women who are comfortable with their bodies and their sexuality are just "dumb sluts." I also just want to say how disappointed I am that out of everything in the THR article, THAT'S all anyone picked up. How disappointing. Do whatever you want people, just strive to please YOURSELF and NO ONE ELSE. Anyways, rant over.
I'm having trouble swallowing this. I've seen the shots at the grocery store. I don't buy that the paparazzi just happened to show up there. More than that, she negates her own argument by saying things like, "I'm not trying to show you my ass in shorts when I go to the grocery store." Anyone in the grocery store would see her with ass-baring shorts, so that does prove her motive. Then, in one breath, she asked for leniency in our sartorial judgement because she is not a stylist (and I guess doesn't work with one?) But in the next breath, she said we should throw out the rule book for what society deems appropriate. So which is it? She claimed she doesn't want to be in the news because of her stance on how she dresses and yet she knows perfectly well that a tirade like this is going to put her in the news.
All my other issues aside, I will defend her about separating how her mother sexualized her and how she dresses now. Ariel's mother was wrong, period. What Ariel wears today or what image she is creating as an adult does not change that fact and the two points need to remain separate. As for the last part, about how smart and talented she is – she's still young. Realizing that actions speak louder than words is something most of us eventually learn. So I won't pick on her for that but I will eye roll at "Just because I DECIDE to show my body occasionally," Maybe she'll learn the difference between 'occasionally' and 'constantly' at UCLA.
Ariel also caught flack for being photographed with some guns. She ended up taking most of the photos down, I assume we'll be hearing that rant soon. She was at a shooting range earning her safety certificate. They aren't my favorite shots but I don't have a problem with people going to shooting ranges.
OMG – why doesn't she post more pics like this???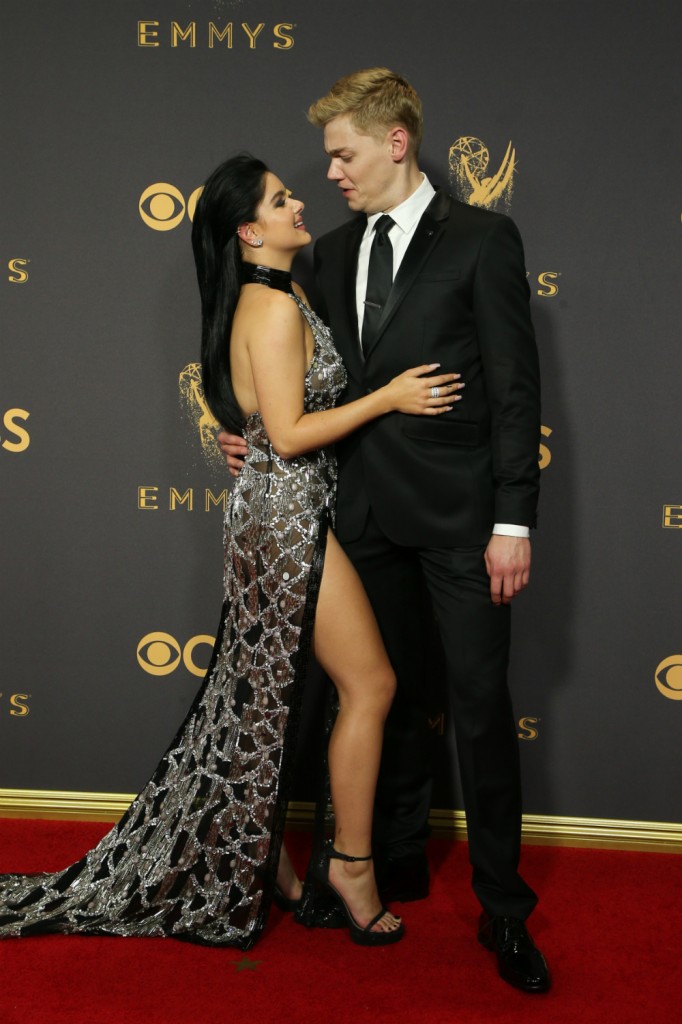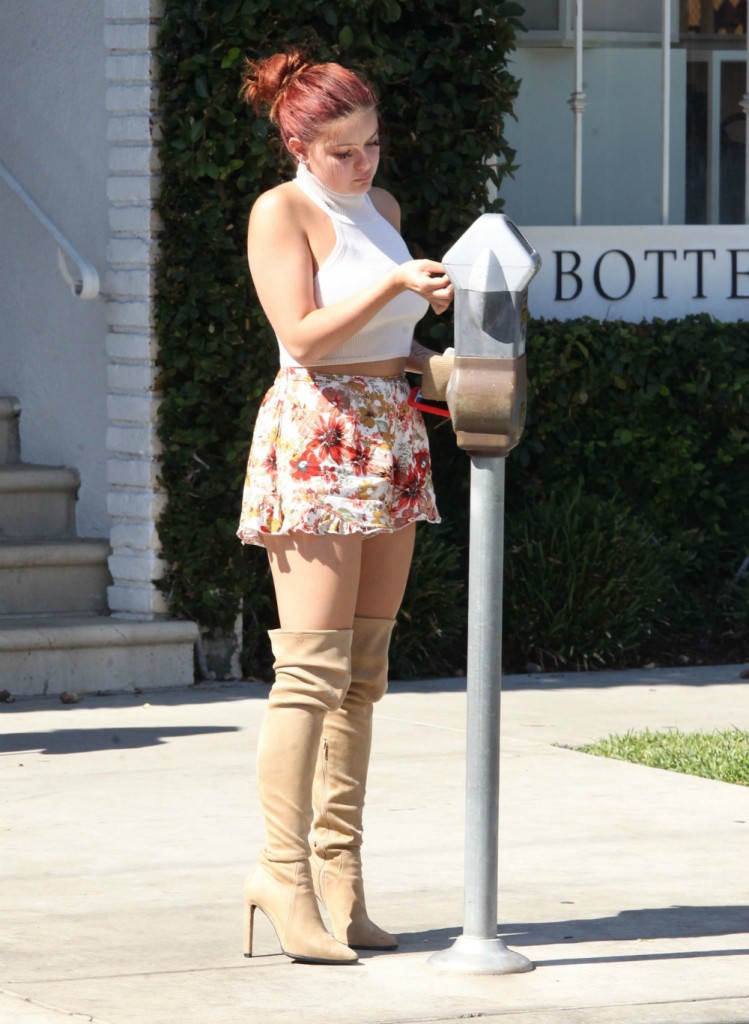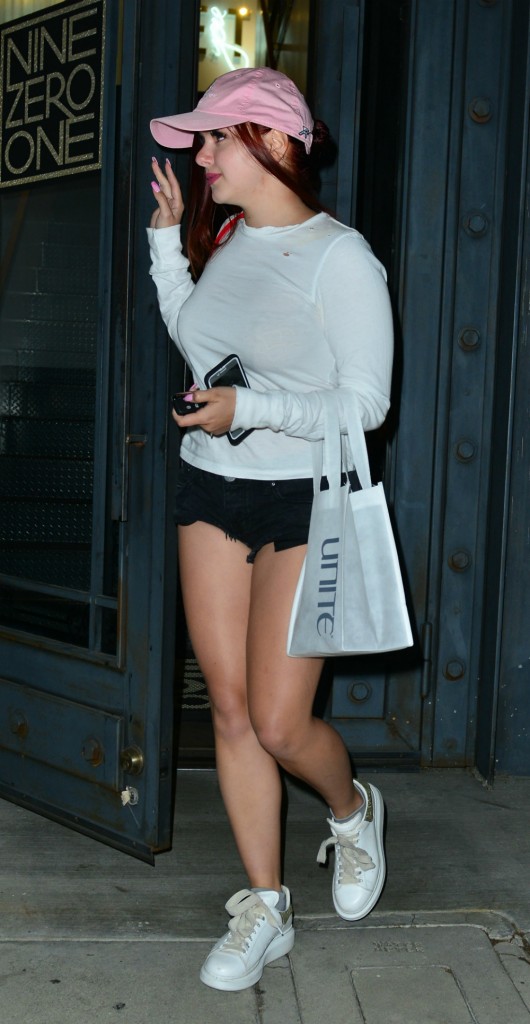 Photo credit: Instagram, WENN and Getty Images