Embed from Getty Images
Above is a shot of Ariel Winter at Entertainment Weekly's Pre-Emmys Party last Saturday. Ariel attended the Emmy's last night along with her Modern Family co-stars. As many of you know by now, Ariel was abused by her mother both physically and emotionally. The abuse was bad enough for Ariel to be removed from her home and placed in her sister, Shanelle Gray's, care, at the age of 14. Ariel was ultimately emancipated at the age of 17. Although the court records are public and her mother, Crystal Workman, has been on Dr. Phil and the tabloid circuit, Ariel does not discuss her troubled childhood often. Fortunately, through therapy and maturity, Ariel sounds like she's processing it now. During a recent photo shoot with The Hollywood Reporter, Ariel discussed her mother, how she got out of that situation and her much-maligned wardrobe choices.
As background, Ariel was pushed into acting at the age of four to live out her mother's failed dreams. Being cast on Modern Family didn't just give her financial security but saved her in many ways. Series co-creator Steven Levitan helped Ariel's case against her mother by writing letters to the court. Ariel's on-set teacher, Sharon Stacks, however, proved to be her guardian angel. Sharon did everything from sneaking her food, to working overtime to catch Ariel up in her neglected education, to eventually reporting Crystal to Child Protective Services with Ariel's blessing. You can read the full article here but below are a few quotes.
On how her mother sexualized her: "the smallest miniskirts, sailor suits, low-cut things, the shortest dresses you've ever seen. People thought I was 24 when I was 12. If there was going to be a nude scene when I was that age, my mother would have a thousand percent said yes."

Sharon on Ariel's food and sleep deprivation: "I would order a couple lunches in my name so Ariel could eat one of them. I could tell she was hungry. Boiled chicken and cucumbers isn't going to do it for a growing kid. Her mother kept her out late at night at these ridiculous parties. She was 12 and 13 years old and had to be on set at 6:30, 7."

Ariel's first reaction to the social media hate: "I was like, 'Maybe I'm going to lose some weight, dye my hair, change how I dress. … Maybe I'm doing something wrong.' I actually got more hate by trying to change."

On her college experience: "The reason I'm going to college is because I do want knowledge in another field. College isn't the college experience for me. I'm not going to be in a sorority, I'm not going to network, I'm not even really going to make my lifelong friends. I've had the career experience. I've had the experience of taking care of myself. I'm going to college because I genuinely want to learn." 

On the 'smart girl' stereotypes: "I do wish, we could get out of the stigma that girls who are smart have to dress down and not care about appearance. … But I think [Alex is] starting to. If you want to wear a short skirt and show your body like I do, it doesn't mean you're a whore. And it doesn't mean you're not one. People call me stupid because I post photos of my butt when the real thing is, I love my butt. I love butts! Why stifle yourself because other people can't handle it?"

On surviving her childhood: "Even though I wish I had a better childhood, I wouldn't trade it, because it made me who I am today. I still respect the people that hurt me."
Another thing the article points out is that prior to being given custody of Ariel, Shanelle and Ariel had only met a handful of times. Ariel thought she was going to be placed in foster care when she agreed to have Sharon report her situation. Think of how bad it must have been at home. And thank God for the people on Modern Family looking out for her. I like what she said about how TV and movies dress a smart girl. Ariel said they strapped her boobs down occasionally after she developed and that she "understand(s) it for the character but I'm very torn." I get that it was an unexpected arc because, as we know, Ariel developed early. Her character Alex was always written as the socially awkward counterpart to Sarah Hyland's Haley and I'm sure the show was not prepared to have her go from young figure to hourglass that quickly. Personally, I think the show took too long to allow Alex to develop into her look but at least they made some strides because it's true, smart girls come in every shape, color and size and it would be great if that could be better reflected on film.
The reason that I wanted to cover this story (CB wanted it too but is a most kind and benevolent boss) was because of the UCLA part. Ariel chose to defer her acceptance and the last time I covered her there was no indication she was planning on enrolling. However, she is – she starts this month. Ariel was also accepted to Yale and Princeton but UCLA works better with her shooting schedule. Obviously, Ariel was always going to have a different experience in college than people who aren't famous. I appreciate she's realistic in her expectations but I do hope she's open to the 'college experience.'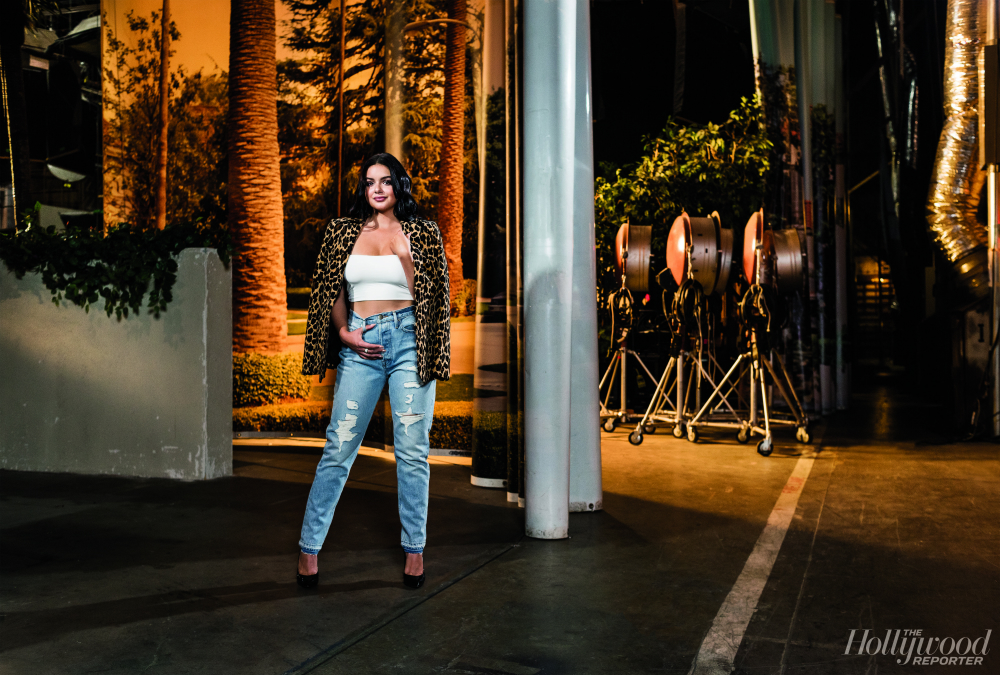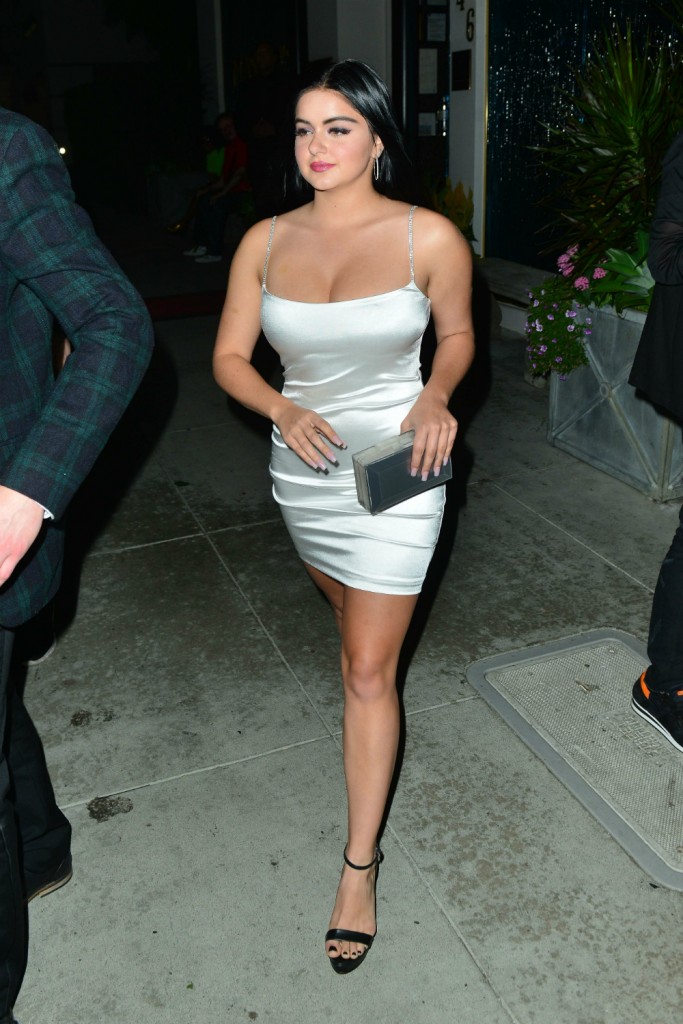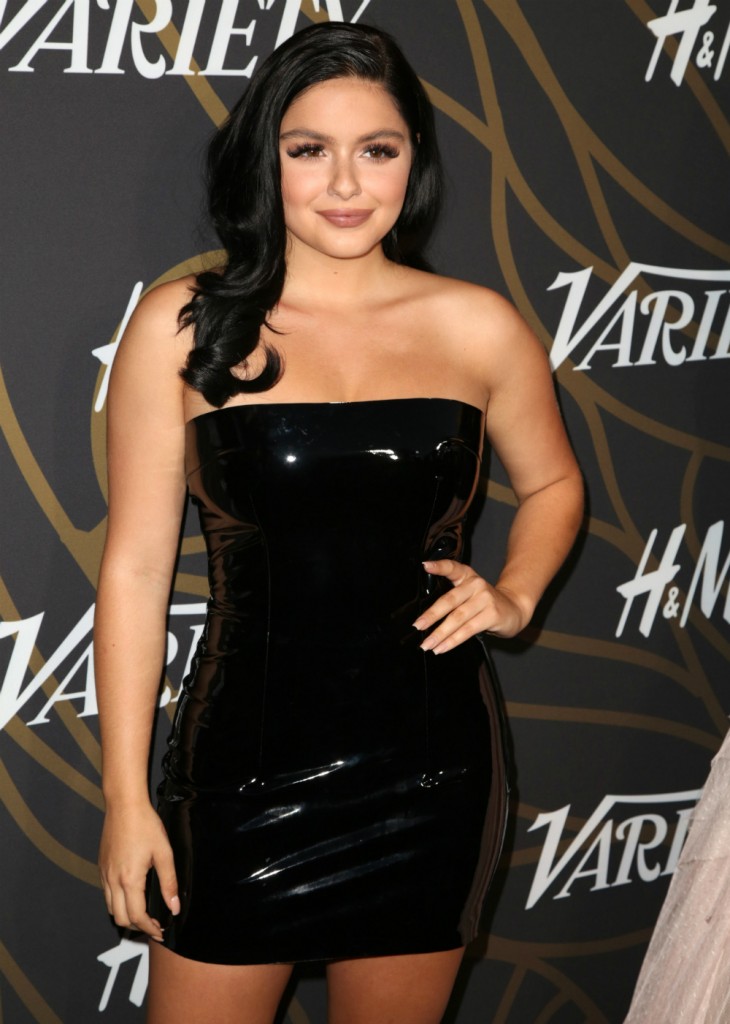 Photo credit: The Hollywood Reporter, Getty Images and WENN Photos