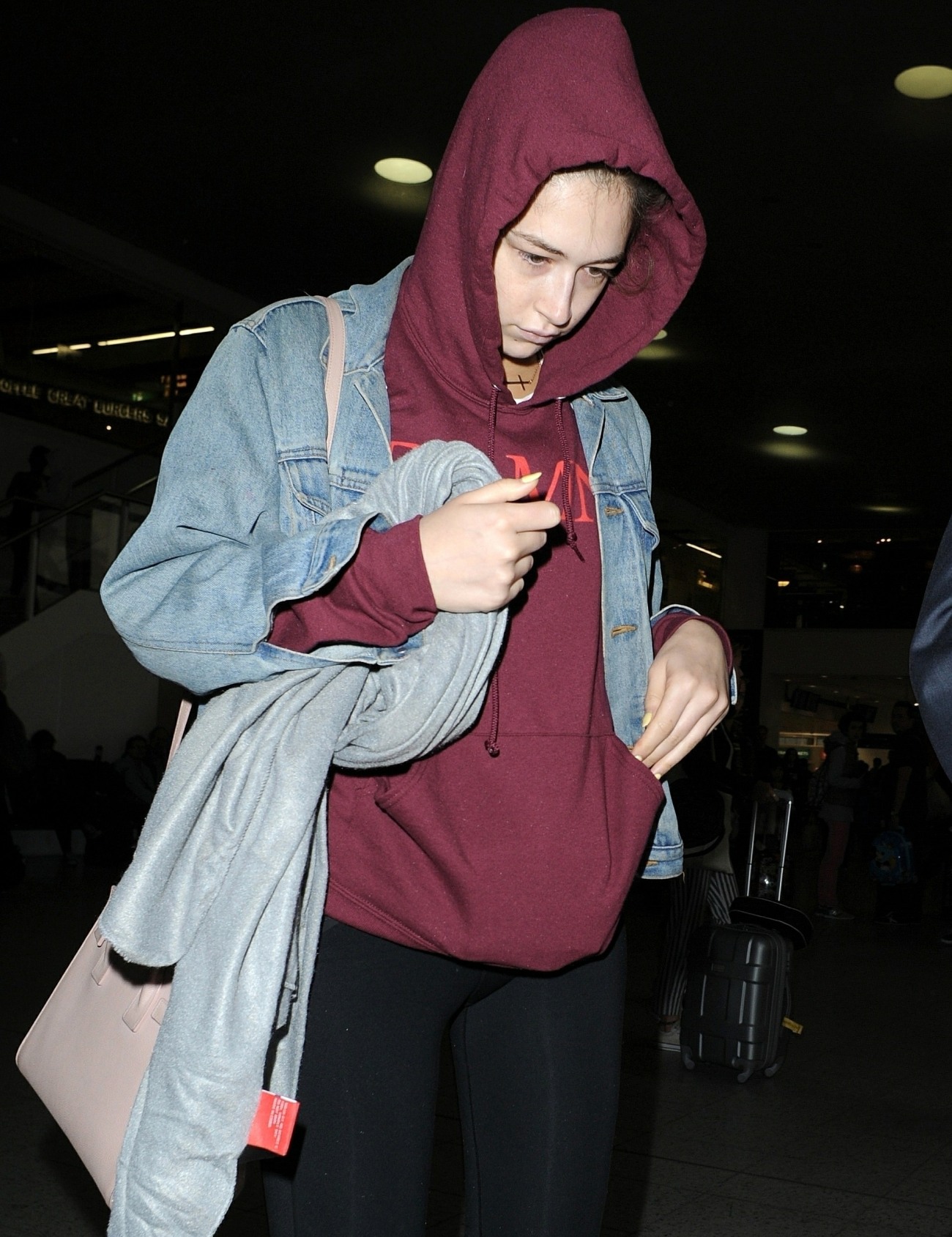 Here are some photos of Elsie Hewitt arriving in London yesterday. TMZ and some outlets are painting these photos as "Elsie Hewitt looks like sh-t because Ryan Phillippe is going to sue her for defamation." I choose to believe that Elsie looks tired and sad because she made the brave decision to come forward and openly accuse Phillippe of abusing and assaulting her, and she knows her life – not his – is going to be turned upside down. Speaking of, TMZ ran a story yesterday about how the LAPD never believed Elsie's story, because when they came to investigate the situation at Ryan's house, he was "shocked" and "completely cooperative." And people wonder why some/many women don't go to the police for help – why would they if the police are all too eager to believe a dude who merely feigns "shock" and "surprise" that he would ever be accused of anything. Meanwhile, Elsie's lawyer claims that Ryan actually tried to "rekindle" their relationship following Ryan's alleged assault on her.
Ryan Phillippe's ex-girlfriend Elsie Hewitt is ready to move on from their allegedly abusive relationship, her lawyer Keith Fink exclusively tells Us Weekly.

"He attempted to rekindle his relationship with her after the assault," Fink claims to Us. "She has zero interest in him."

The Playboy model, 21, filed a $1 million lawsuit against the Shooter actor, 43, on Monday, September 18, after she claimed he physically abused her at his home on July 4. In documents obtained by Us, Hewitt alleged that Phillippe "violently threw her down his staircase as hard as he could" after a night out together. After seeking treatment at Cedars-Sinai Medical Center in Los Angeles, she obtained an emergency protective order against the star to keep him at least 100 yards away. Phillippe has vehemently denied the allegations.

Hewitt's attorney, however, stands by his client. "His story is fiction. Why would one need more evidence? You have a witness corroborating the assault — physical and verbal," Fink claims to Us, referring to the model's friend, who was present during the alleged incident in July, according to court documents. Hewitt, who dated the actor from April to July, plans to donate any money that she may be awarded to charity. "Filing a civil lawsuit where you are going to donate all your money to a domestic violence charity is all about empowering women to stand up against domestic violence. It is not a means for revenge," Fink tells Us.
Do you think this is going to play out like Amber Heard and Johnny Depp? I don't mean that the situations are exactly the same, I just think that there are a lot of similarities. Personally, I hate that we've come to this point in our society where we're more likely to "believe" a woman is telling the truth about domestic violence if she comes out and says she'll donate the money to charity. If a man assaults me, I'll f–king sue him and I'll keep all that f–king money as literal hazard pay. I'm sure that would make me "less believable" as a victim. As for Ryan trying to get back with her… I believe her on that too.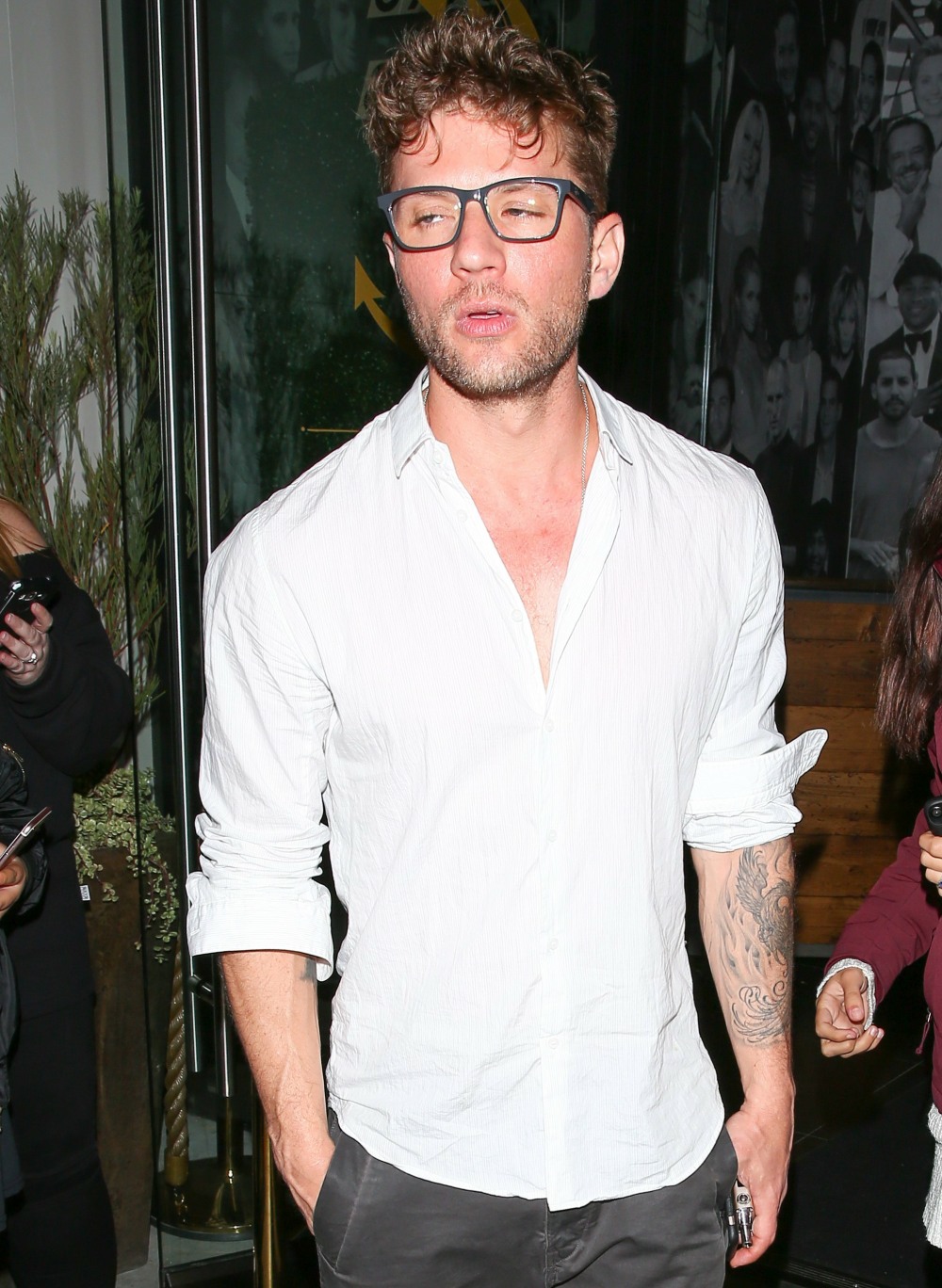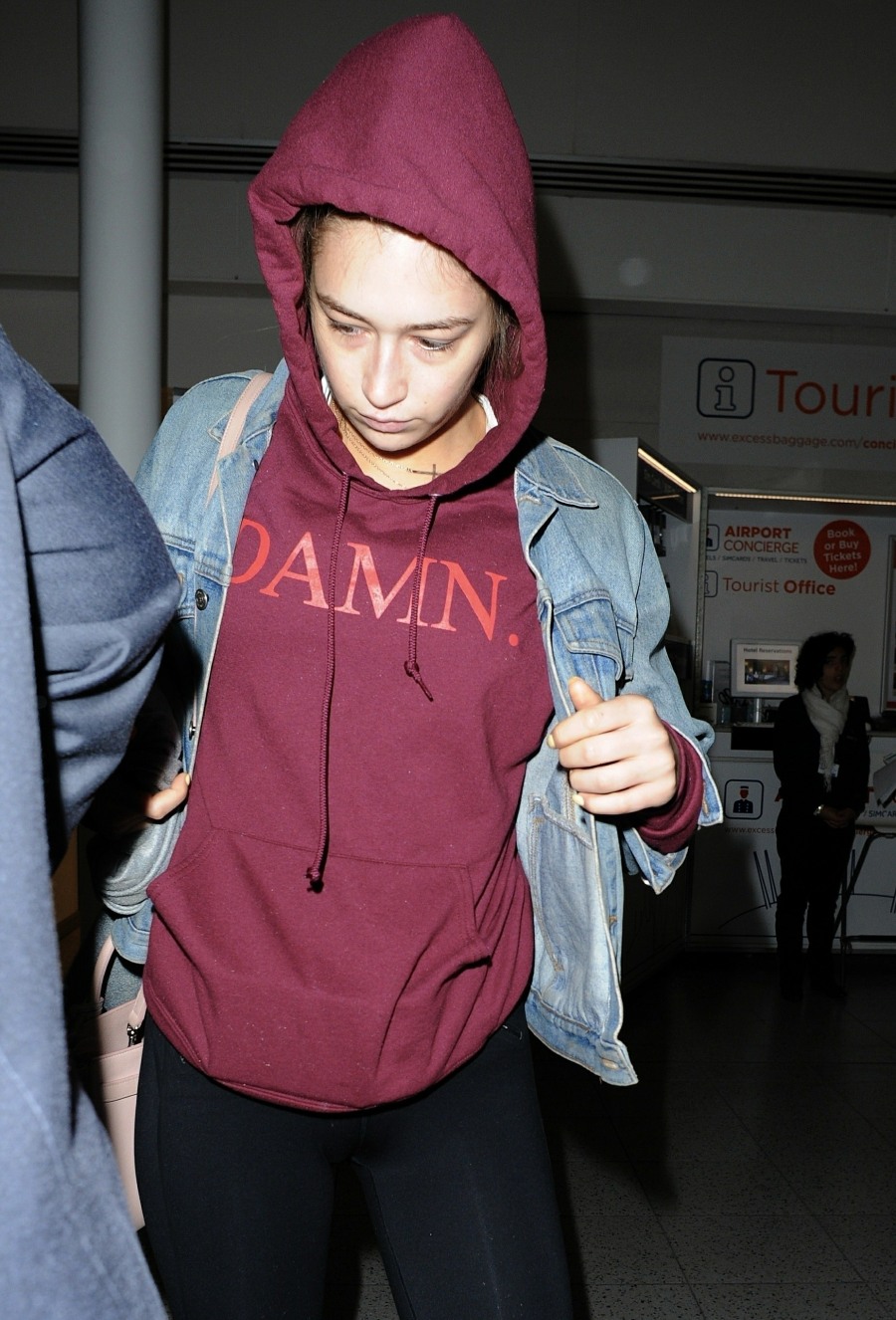 Photos courtesy of Backgrid.