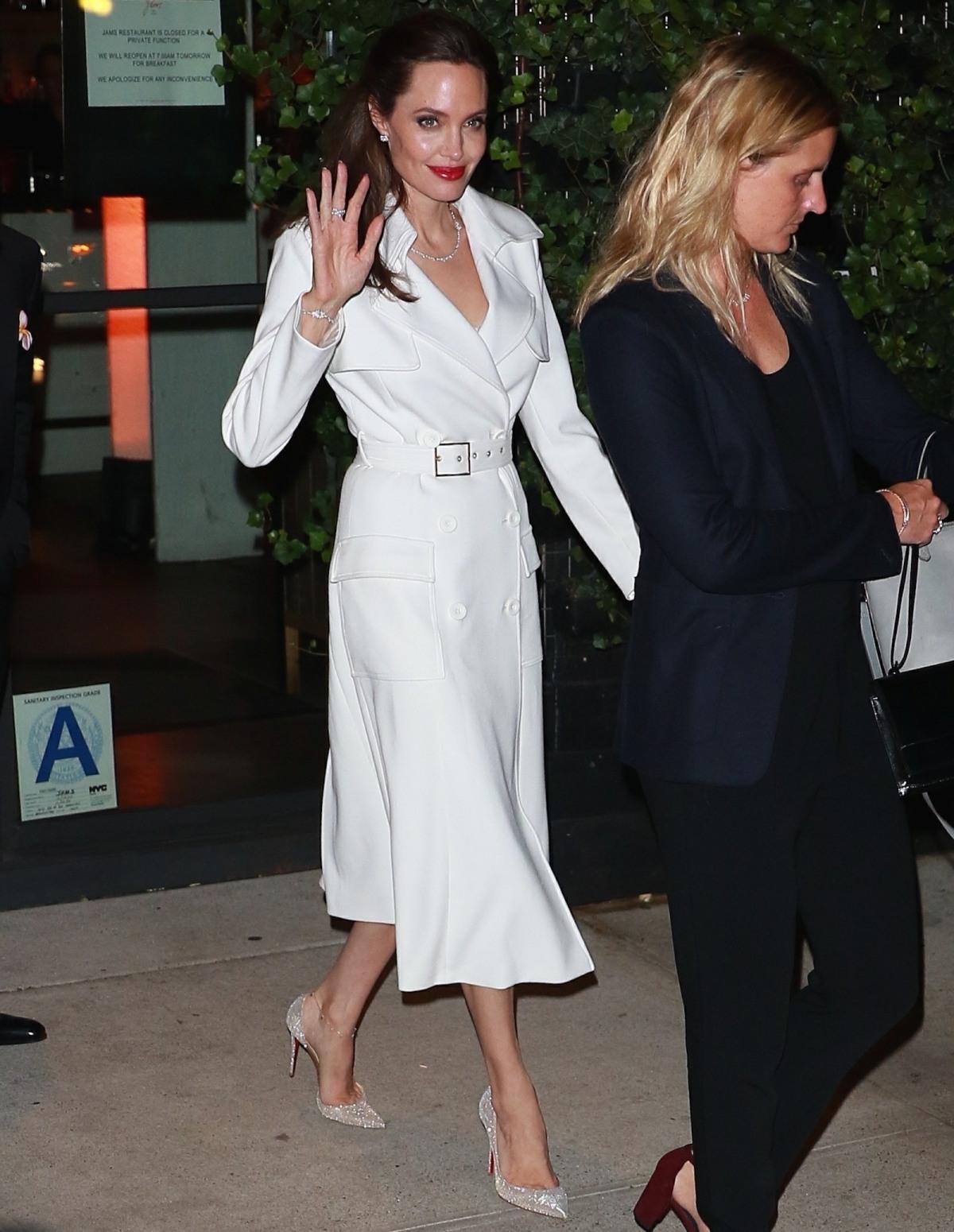 The other day, a die-hard stan for Angelina Jolie accused me of being anti-Jolie. Truly! Like I haven't spent years polishing my Team Jolie medals. I've been ride-or-die Team Jolie for years, and I've been following her career, her ups and downs, her personal life and humanitarian work for years. All that being said, my girl is not perfect. She is human, she makes mistakes, she f–ks it all up occassionally, and she's not the best at everything. A shocking admission from me, I'm sure!
For years, Jolie was really good at media management – she rarely worked with a personal publicist, preferring to organize her own personal and professional media commitments herself (or working with a studio publicist). That worked for her for years. But we're now in 2017, and she's going through a bitter divorce, her health is not at 100% and her focus is (rightly) on her kids rather than media relations. Which is why I think she should actually hire a real publicist right now. Because she's f–king it up. The Vanity Fair thing was a debacle which is currently haunting the press around her film. And she should know by now that of course she's going to get questions about Brad, and she needs to have better answers:
When ABC's Juju Chang delicately raised the subject of Angelina Jolie's divorce during an interview for "Nightline" last week, the actress/director lost her temper and refused to answer. But that footage never aired.

"It's true she got testy," one source said. Jolie only wanted to promote "First They Killed My Father," the movie she directed about the genocide in Cambodia.

"It's hard to believe she didn't know that question was coming," a network veteran said. "Chang was just doing her job."

When Chang asked Jolie, 42, about her much-publicized health issues — hypertension and Bell's palsy — Jolie was clearly annoyed.

"I'm fine right now. I'm fine right now," Jolie said. "My children are healthy. I'm healthy."

Jolie had her six children — led by her oldest, Maddox, 16, who was adopted from Cambodia — on the red carpet for the movie's premiere, along with the child actors who appeared in her passion project. A member of Team Brad scoffed, "She uses her kids as props."

Jolie's reps could not be reached for comment.
A member of Team Brad "scoffed" and said "she uses HER kids as props." Huh. Something tells me Brad would love to use HER kids as props, if only the kids actually wanted to spend time with him. As for Angelina getting "testy" – I have no idea. It's all about tone, but I could see her getting testy, or seeming pissed off about those questions. And yes, she should have known that she would get those questions. This is what I'm saying: she has a lot on her plate right now. Hire help. There are professional publicists who know how to manage this kind of sh-t.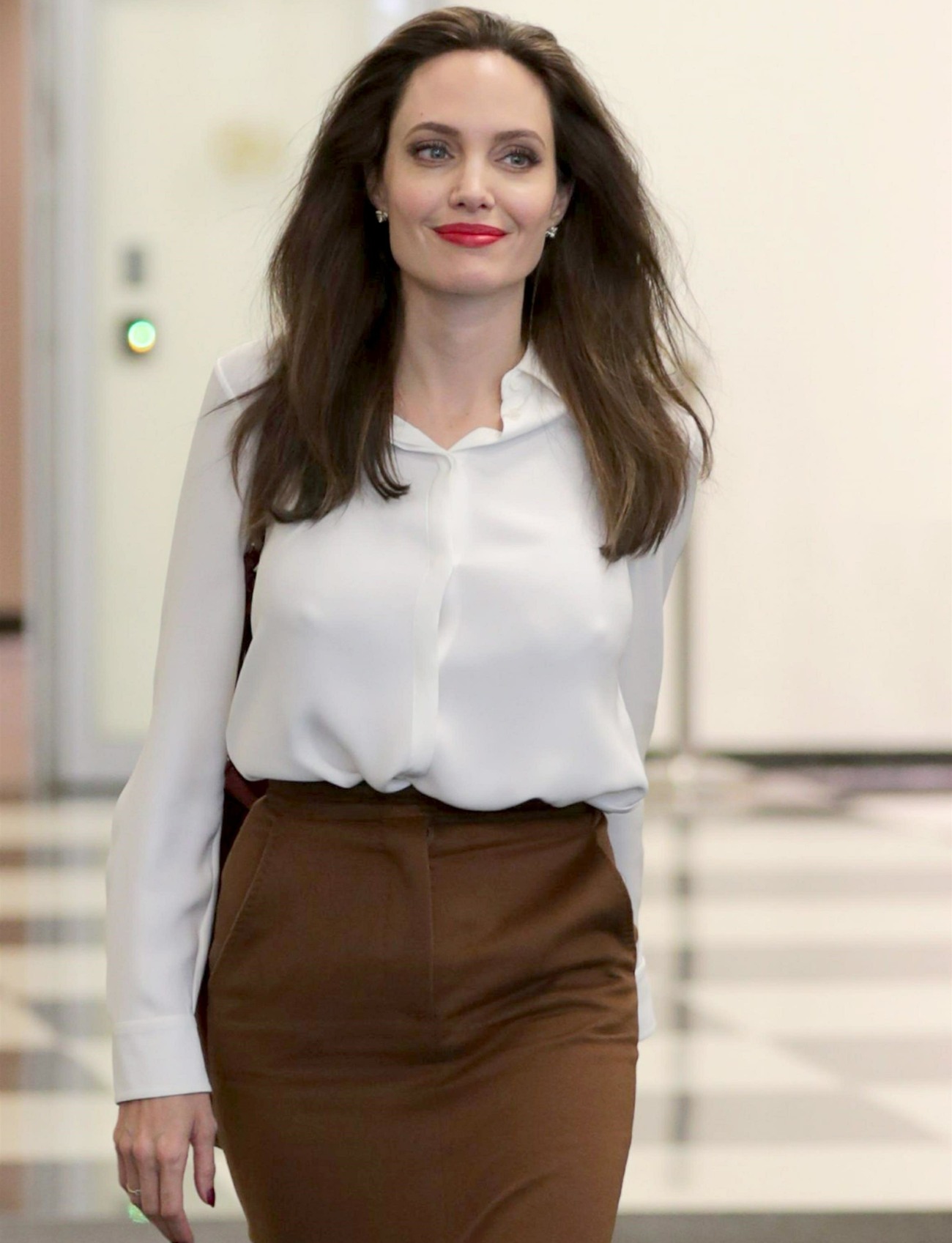 Photos courtesy of Backgrid.