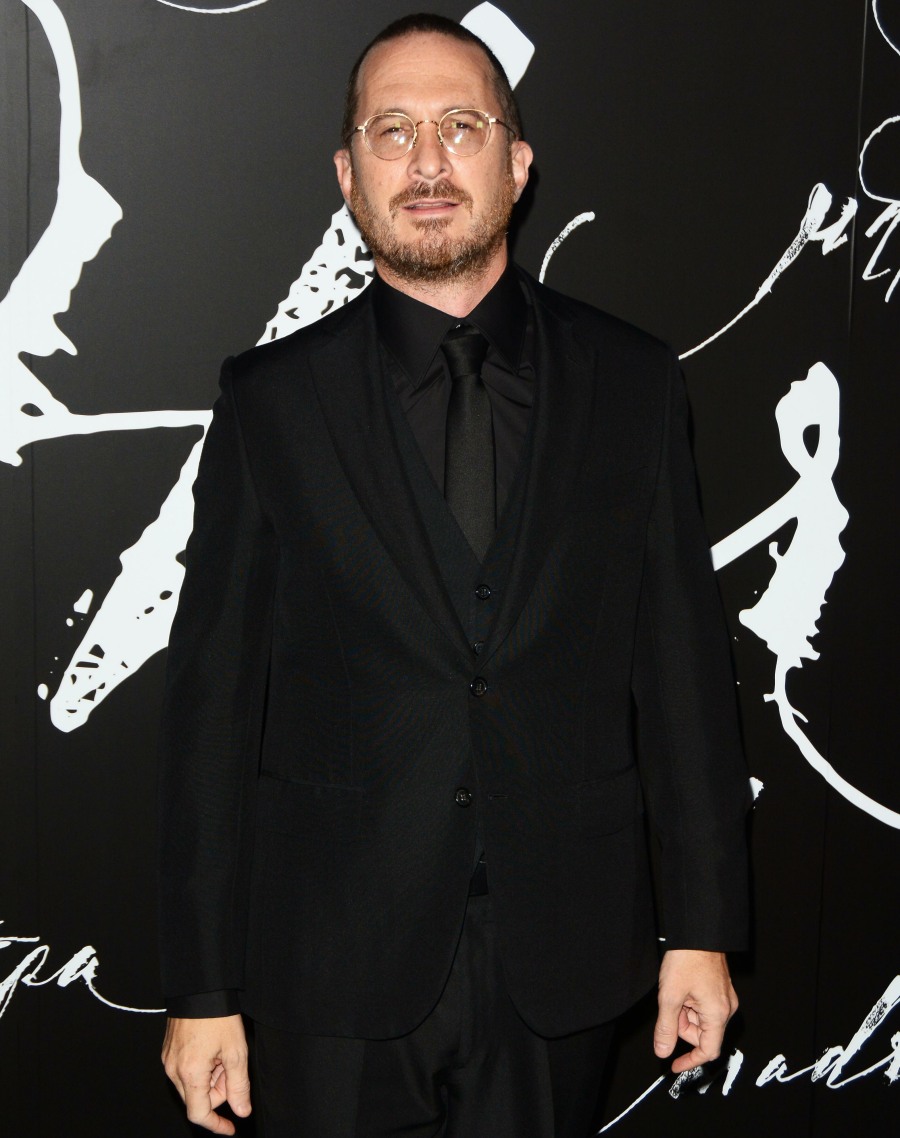 Earlier this week, we talked about how 'mother!' bombed in its opening weekend. The film was billed and advertised as a mysterious mass-market horror film starring America's Farty Sweetheart Jennifer Lawrence. There was a whirlwind promotional tour through three film festivals. There was a European press tour and an American press tour. They wanted this film to be huge. It didn't even crack $10 million in the first weekend. The reviews were very mixed, with strong emotions on either side. Emotions like "this film is ghastly" and "Darren Aronofsky thinks he's being so deep but really this sucks so hard" and "was I meant to laugh hysterically at the end?" The film also received that rarest of bad honors: an "F" CinemaScore.
I'm fine with spreading around the blame for this box office failure – 'mother!' was badly marketed, and Jennifer Lawrence should not have said yes to this. But can we all agree that most of the blame should fall on writer-director Darren Aronofsky? Because YIKES, this dude thinks he's the most brilliant religious scholar/artist of all time and he just made a schlocky torture-p0rn with super-obvious religious allegories. If 'mother!' had come from Mel Gibson, I don't think anyone would have been surprised. But it came from ARTISTE Darren Aronofsky, who is so butthurt that no one understands his ART. Aronofsky said as much to The Frame this week:
On the F CinemaScore and the bad reviews:
What's interesting about that is, like, how if you walk out of this movie are you not going to give it an "F?" It's a punch. It's a total punch. And I realize that we were excited by that. We wanted to make a punk movie and come at you. And the reason I wanted to come is because I was very sad and I had a lot of anguish and I wanted to express it. Filmmaking is such a hard journey. People are constantly saying no to you. And to wake up every morning and get out of bed and to face all those no's, you have to be willing to really believe in something. And that's what I look for in my collaborators and what I pitched the actors I said, Look, this isn't going to be a popularity contest. We're basically holding up a mirror to what's going on. All of us are doing this. But that final chapter hasn't been written and hopefully things can change. And, to go back, the fact that it's going down right now and things are really falling apart in a way that is really scary.

It's scary when you talk to the people who are studying this and thinking about this and then you have other people who basically believe in the power of a iPhone that they can communicate to 35 million people in a blink of an eye, yet they don't believe in science in other ways. You know, which is as proven as gravity at this point, really. It has as many people believe in it as believe in gravity. And it scares me and it's time to start screaming. So I wanted to howl. And this was my howl. And some people are not going to want to listen to it. That's cool.
OH FOR THE LOVE OF GOD. Yes, 'mother!' was just too punk for normal filmgoers. It was too deep. No one understands the deep art of the frustrated white man who occasionally gets told "no." Aronofsky was trying to challenge the system by making a cheap Biblical allegory and banging his 20-something lead actress. NO ONE UNDERSTANDS. No one "gets" this very deep and profound artist and his struggles with making a torture p0rn movie. Thank God his naive actress girlfriend thinks he's so brilliant. That almost makes his struggle worth it. *wipes away one lonely tear for oppressed and misunderstood white dudes*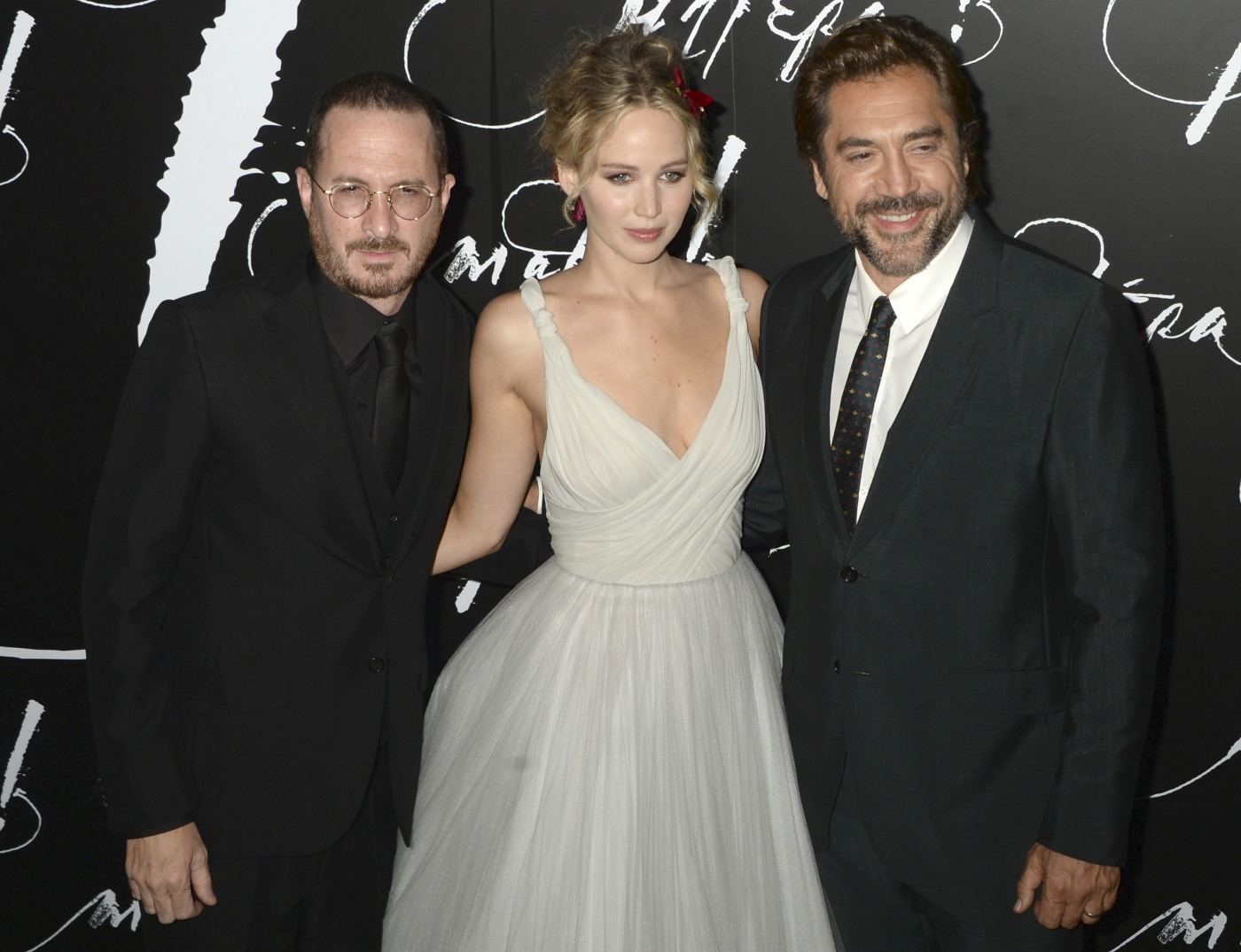 Photos courtesy of WENN.